Traversing the skies for more than half a century, the Boeing 737 is an unwavering narrow-body aircraft in the category. Whether it be successfully hauling passengers across the globe or being in the hot waters during two horrifying accidents, the classic jet airline is always in the news. This time around an abandoned Boeing 737, which was once a part of Indonesia's Mandala Airlines fleet till 2014, finds itself in the bulletins for being turned into a luxury villa in Bali.
A project spearheaded by entrepreneur Felix Demin, the plane-turned-luxury-hotel will be hopefully open to visitors in March 2023. Demin tells Business Insider that it took him a week to transport the plane from its original location to the current site. It was disassembled and then rebuilt on-site. If completed on time, the state-of-the-art luxury villa dubbed as 'Private Jet Villa' by Hanging Gardens will rent for $7,300 a night.
Perched on a hilltop in Bali, the two-bedroom villa can be accessed via a wooden archway and features an outdoor infinity pool. The villa boasts a wing-top terrace that has an alluring glass-edged walkway and is equipped with top-quality furniture. The cockpit that once contained flight instruments and the control panels now has a circular stone bathtub. Overall, the interior is very charismatic and the outdoor pool adds even more grace to it.
There are a total of two bedrooms and two bathrooms for a comfortable stay. The makers have also incorporated a living area, kitchen, bar, and dining nook inside the minimalist interior. In my personal opinion, the luxury hotel doesn't boast a very flamboyant space for the steep price it's asking, and rather keeps things simple. The idea of having dinner on its wing-top terrace and enjoying vacations inside a 'stalwart of airlines' is something makers are ideally pitching to the people who enjoy vivid experiences while traveling.
Other than that, the luxury villa also constitutes a manicured garden with an outdoor seating area. Equipped with an L-shaped sofa, the garden area also has a fire pit in the center to keep visitors cozy. Wi-Fi and free private parking are add-ons one should fully utilize during the grand stay.
Also Read: This Nuclear-Powered Sky Hotel Will Never Land on Earth
Demin got rid of all control panels and seats from inside to make it a comfy living accommodation, which hopefully will make up for a wonderful stay when the luxury villa finally opens its doors for visitors.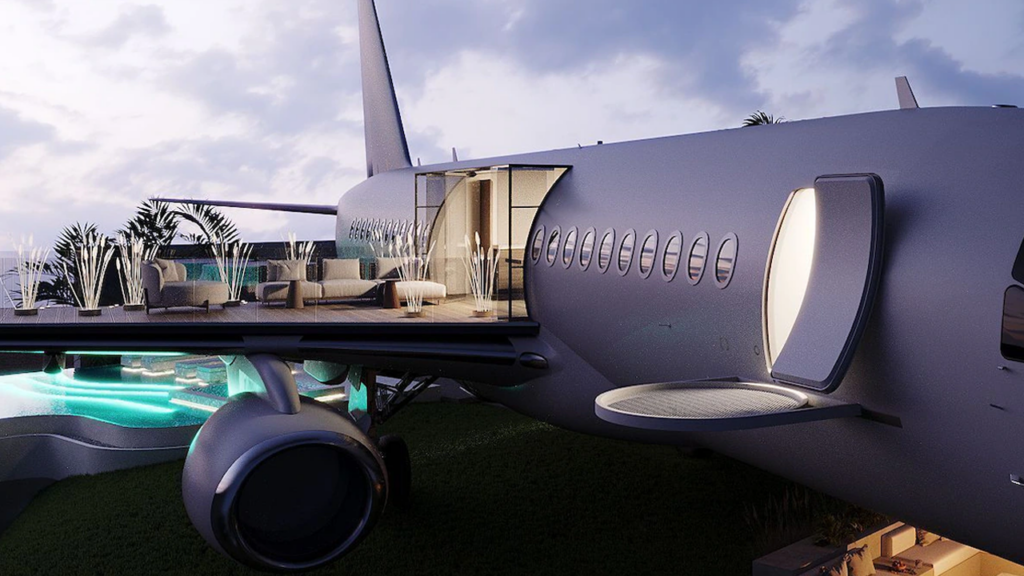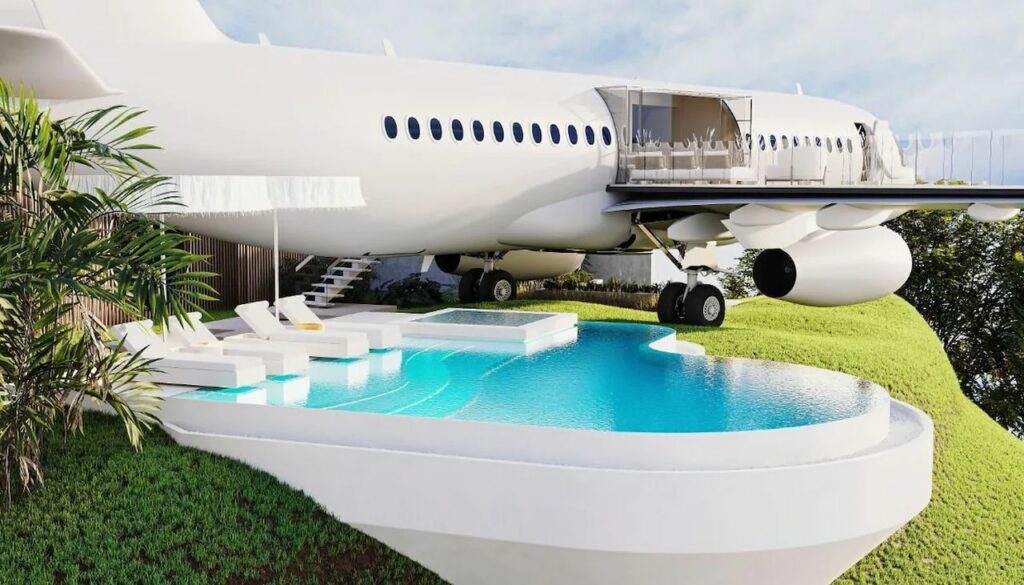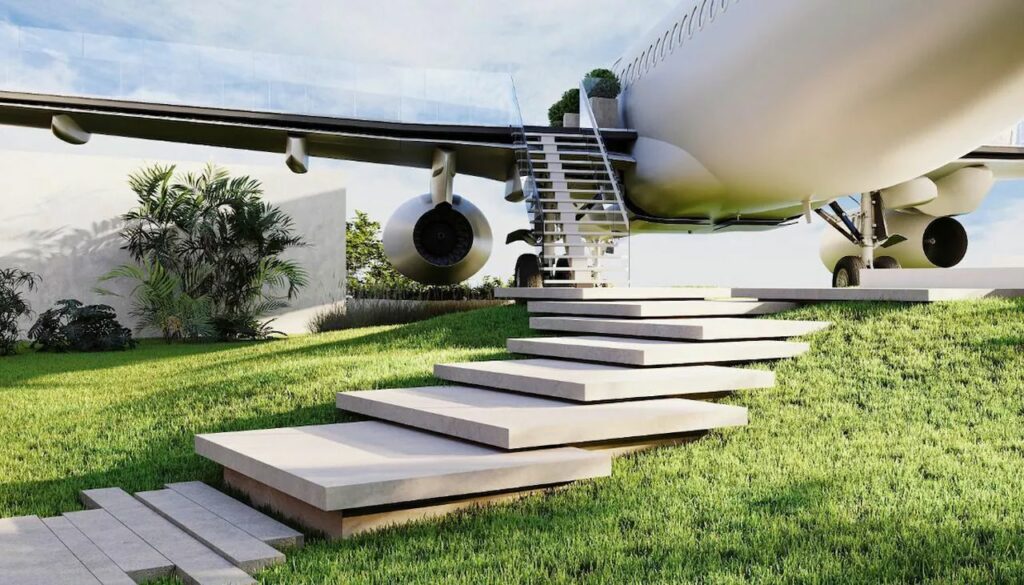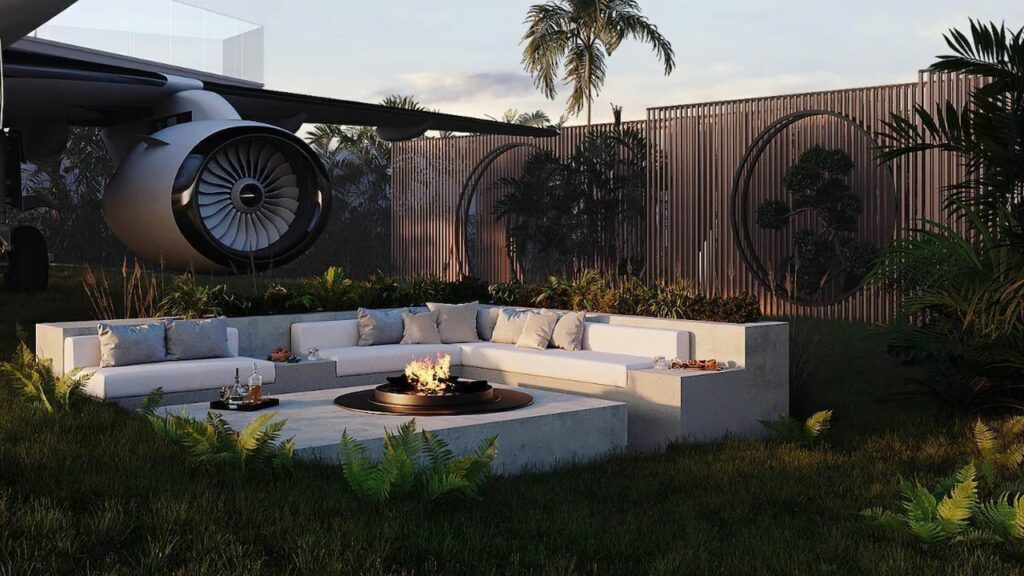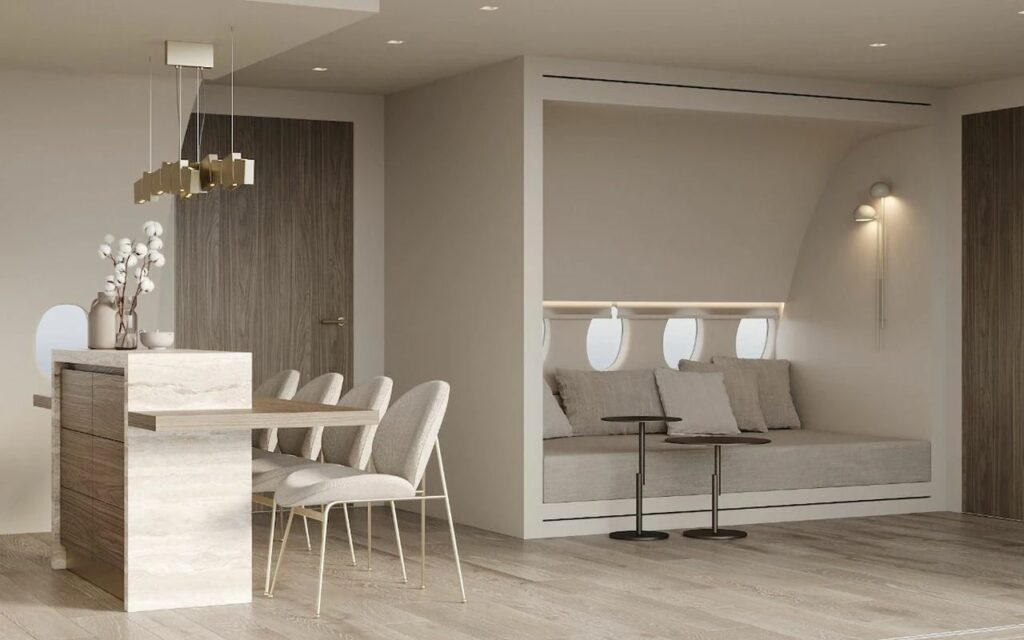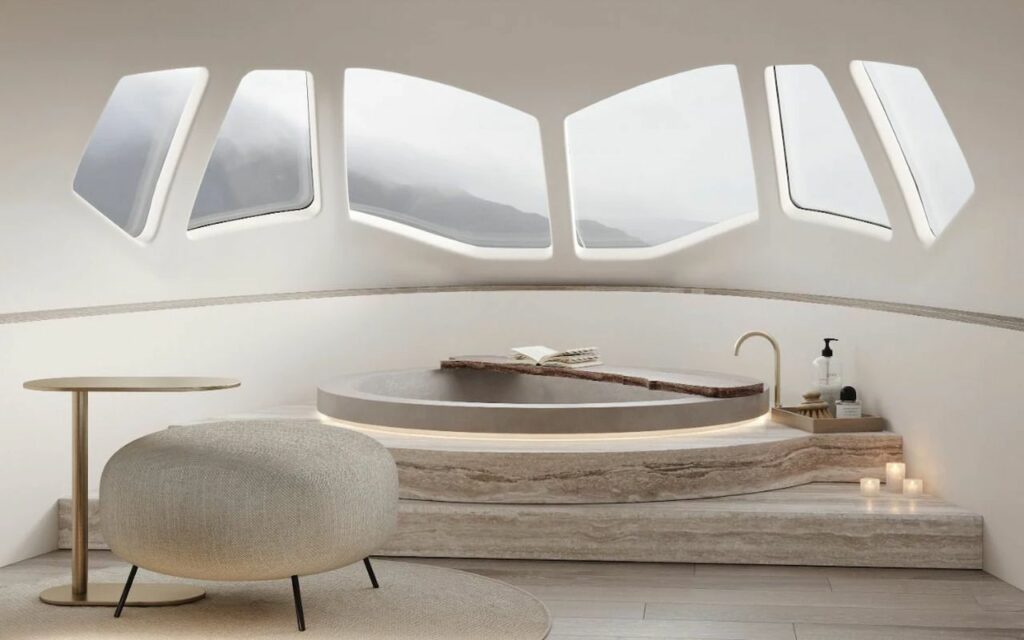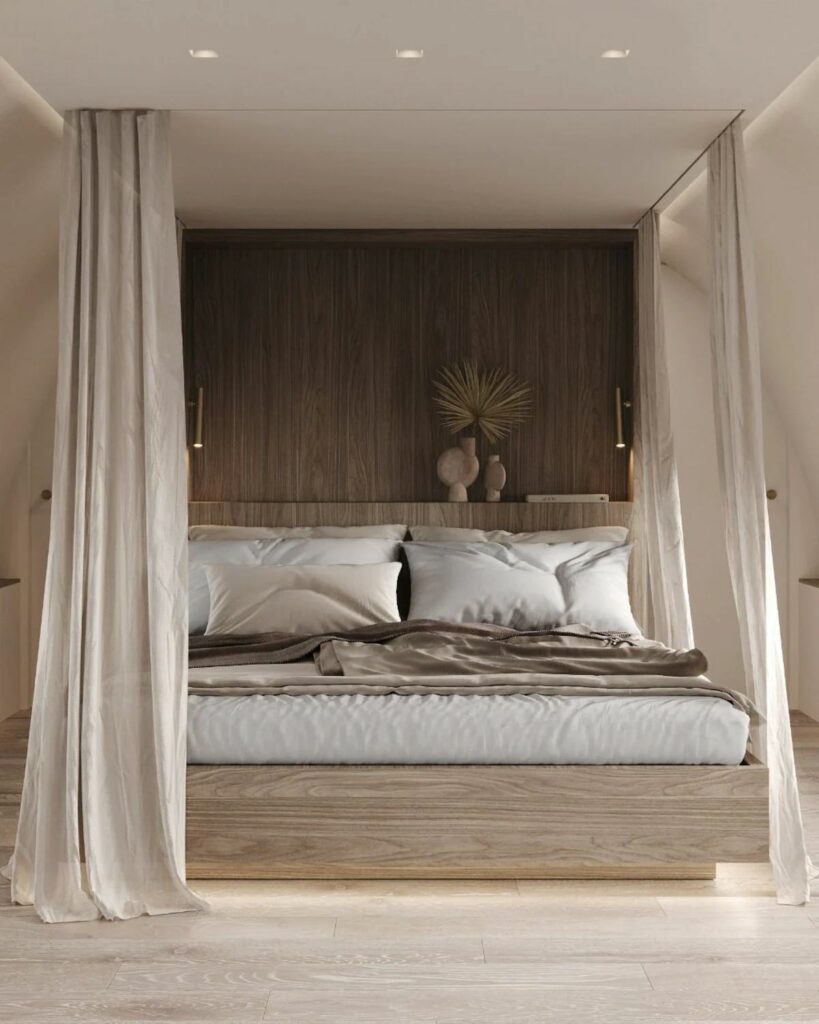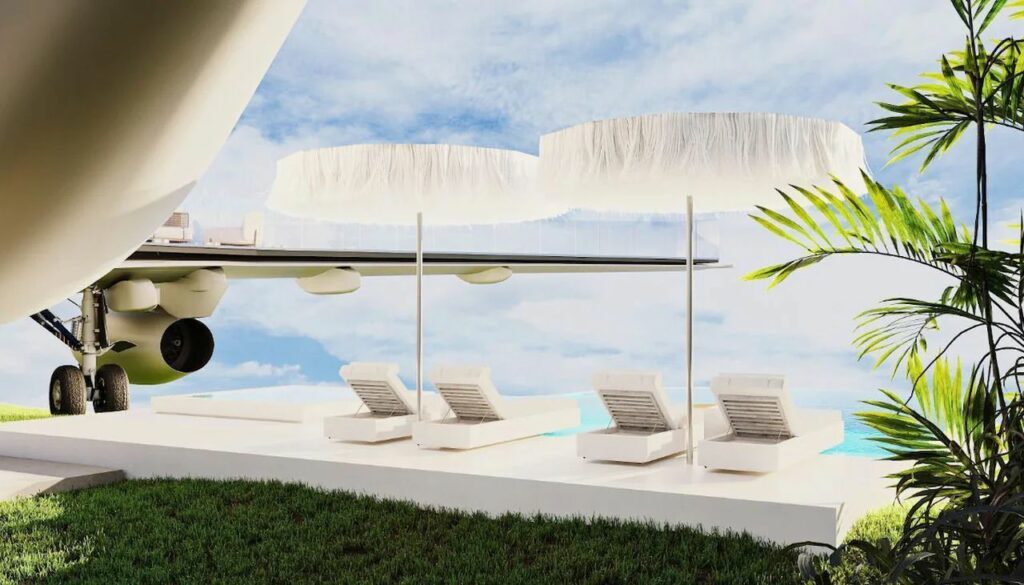 Via: Expedia