Maybe a book lover in your life likes to sip refreshing tea while reading a novel. So, why don't to present them these unique book-shaped tea tins that are designed to look like iconic novels. Created by punny tea shop NovelTeas, the collection of tea blends will surely stir a tea drinker's emotional cord. Hence, these are suitable gift items for any bibliophile in your life.
Each colorful canister has been disguised in shape of a hardback book. But as they say, "don't judge the book by its cover." When opened, you won't find any pages inside, instead, you will be treated with a bag full of delicious tea. Every box comes with a different type of teas such as black, green, and herbal.
Furthermore, the NovelTeas has given punny book titles to each tea tin. The titles seen on these book-shaped tea boxes are: War and Peach (War and Peace), Oliver Lemon Twist (Oliver Twist), The Picture of Earl Grey (The Picture of Dorian Grey), Matcha Do About Nothing (Much Ado About Nothing), and Pride and Peppermint (Pride and Prejudice).
These innovative tea boxes look so realistic that you'd definitely like to put them on display along with your book collection, rather than hiding them inside a kitchen cabinet. If you're all set to bring a little pun to any tea lover's life, check out the online store to order a tea tin for yourself or to gift it to someone.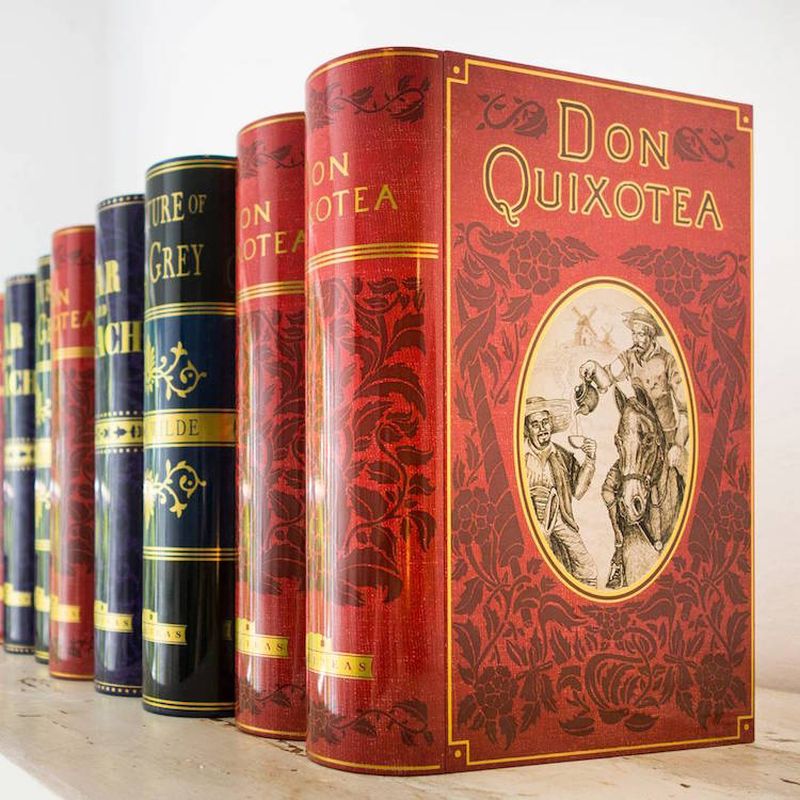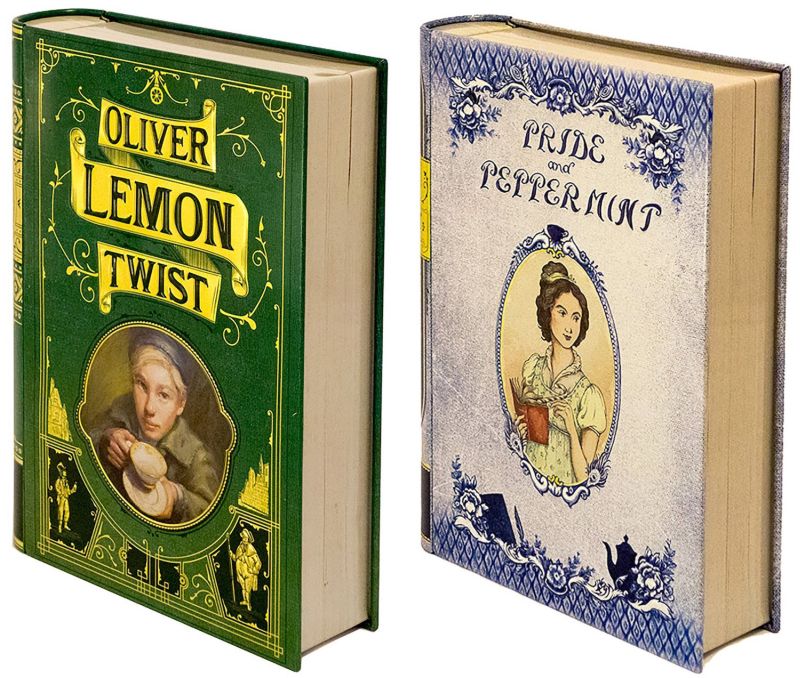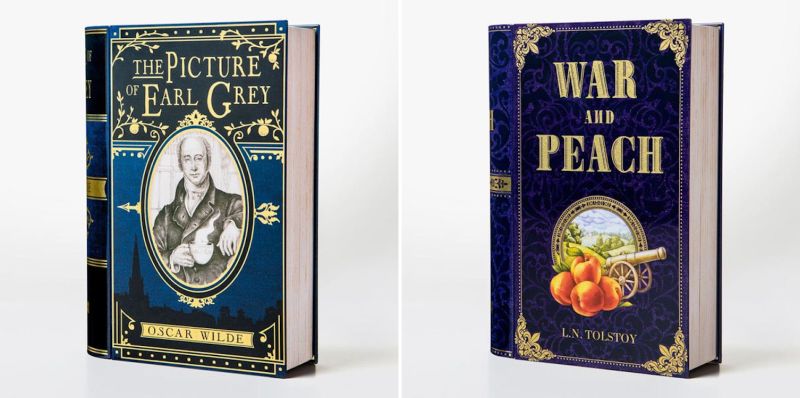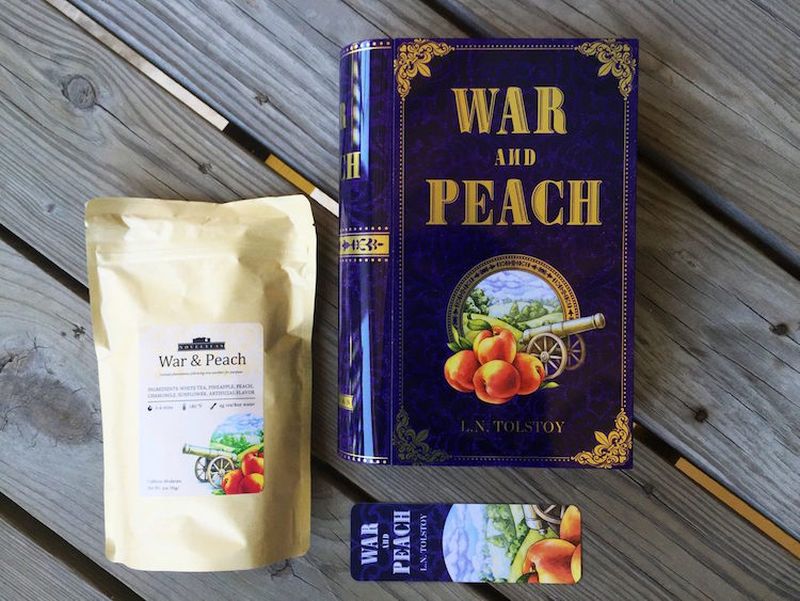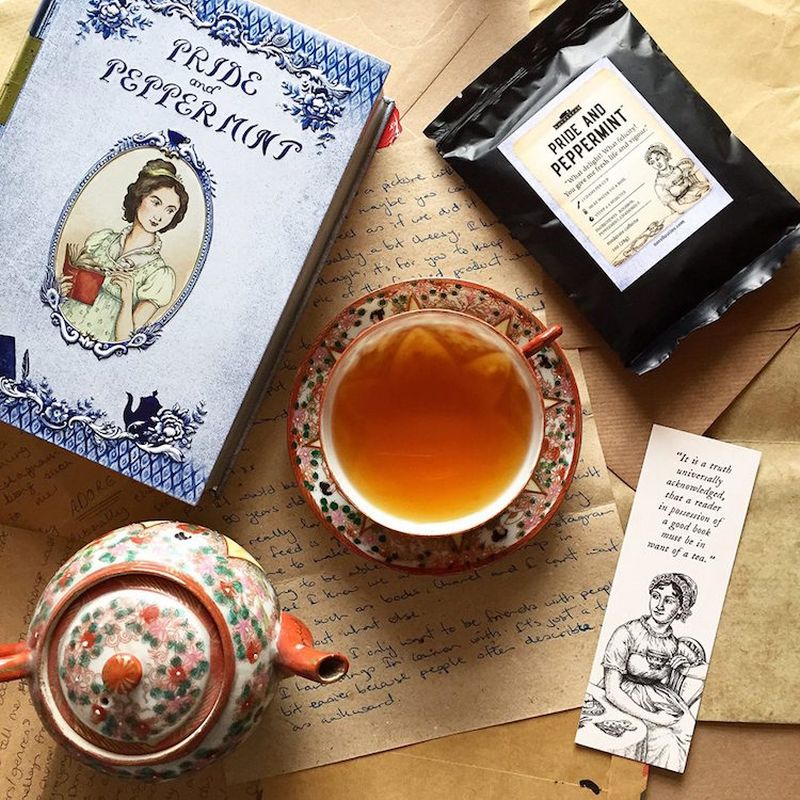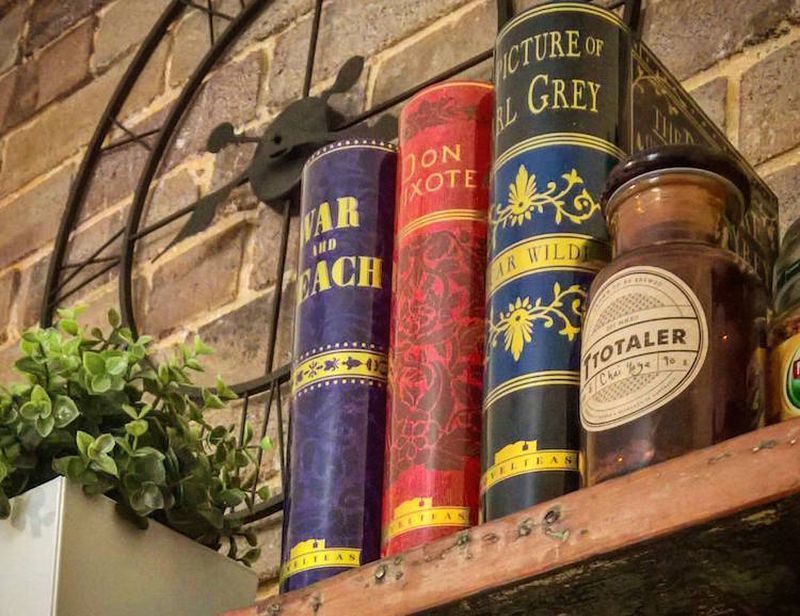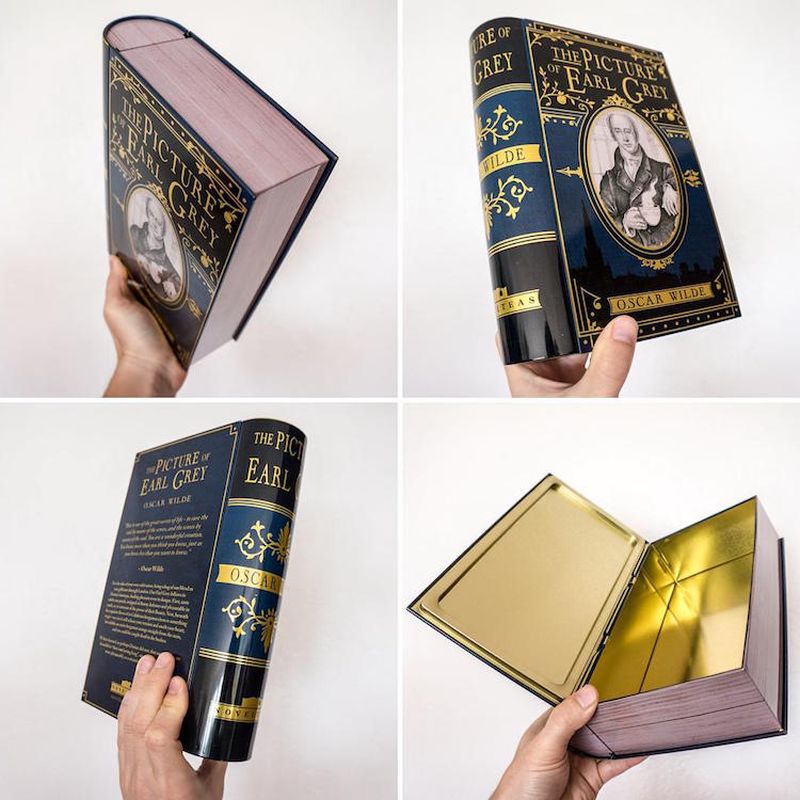 Via: MyModernMet