What do you do with old books at your home? Usually, they are thrown away or your mind just skipped them off due to the busy schedule. Isn't it cool to use old books as seating? Anton Sleeuwenhoek of Sledgecorner has come up with the idea of Bookpouf – a seating furniture unit made by stacking books. It not only provides seating but also helps you keep your favorite books in front of you.
Different colors of books create beautiful patterns, creating a unique pouf every time. The concept is simple – he just built a frame to stack and hold books together. It is an upcycled furniture equipped with a cushy seat and wheels underneath, facilitating effortless mobility. The wheels are equipped with two brakes to keep it stable in a place.
Also Read: Creative Ways to Decorate Your Home with Old Books
Bookpouf is available in different colors and can be purchased for about €159 (~$180) from the official website.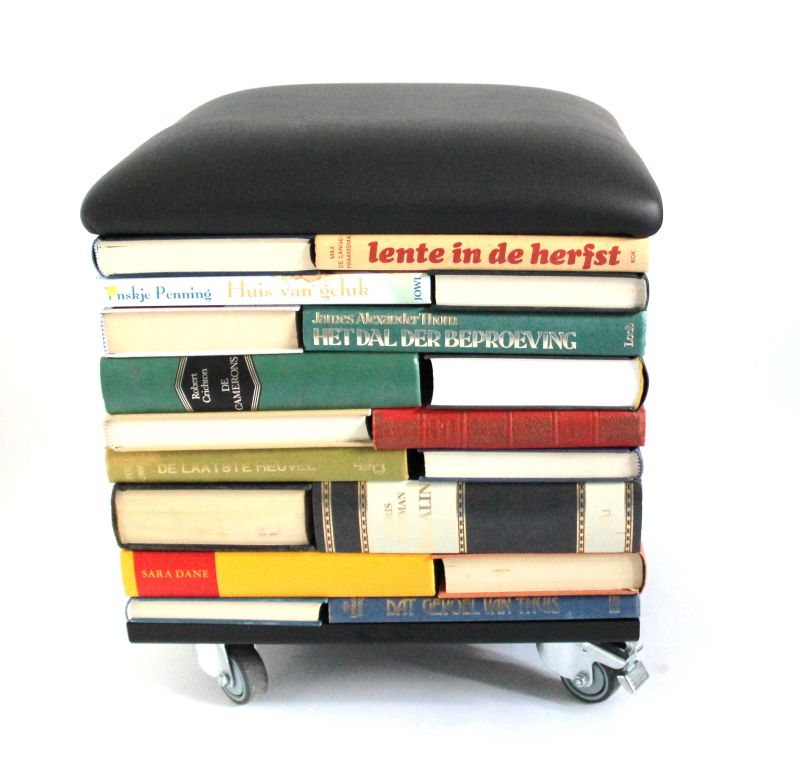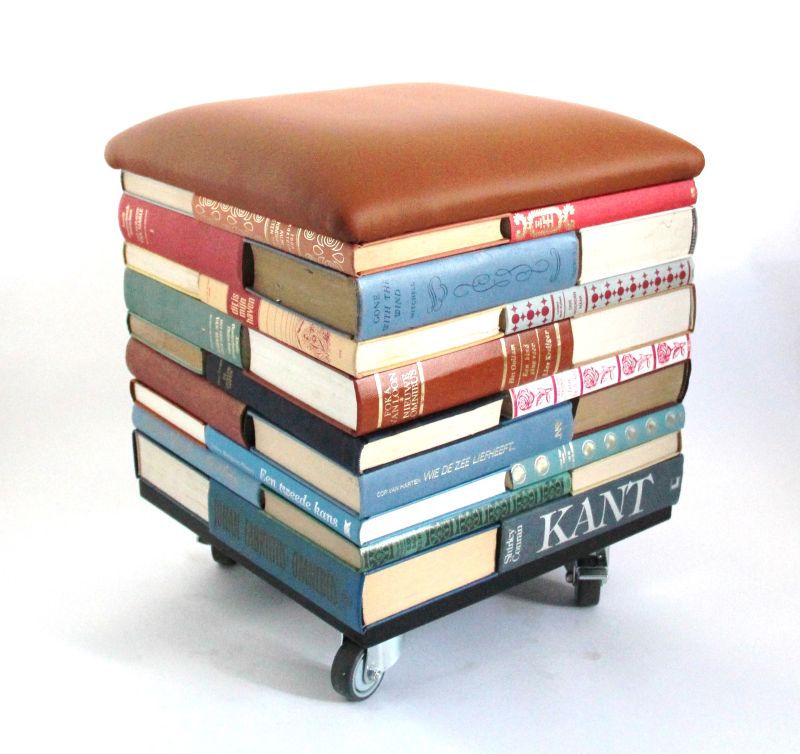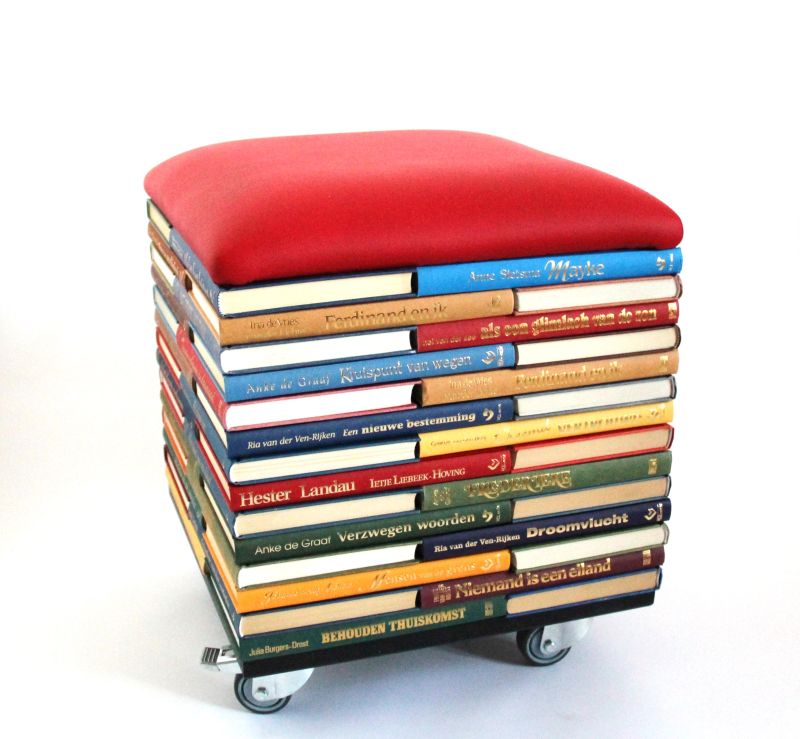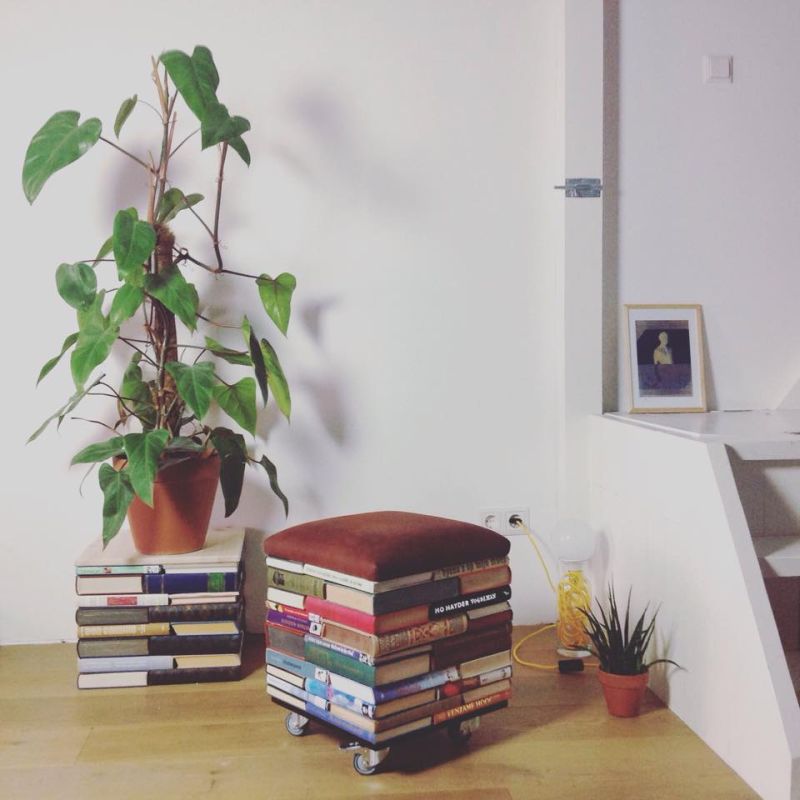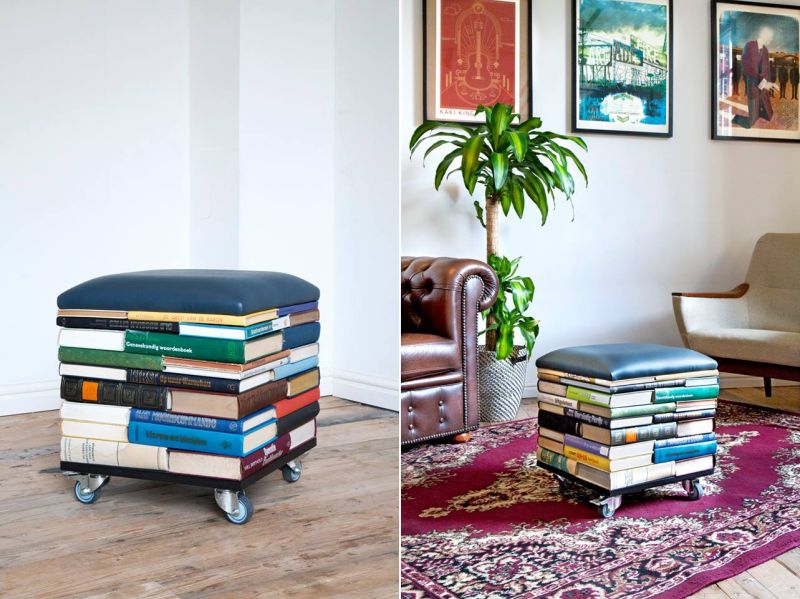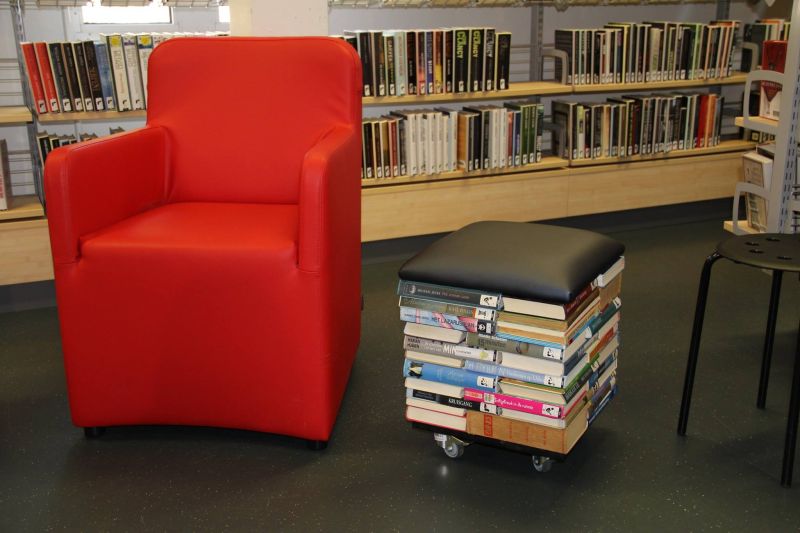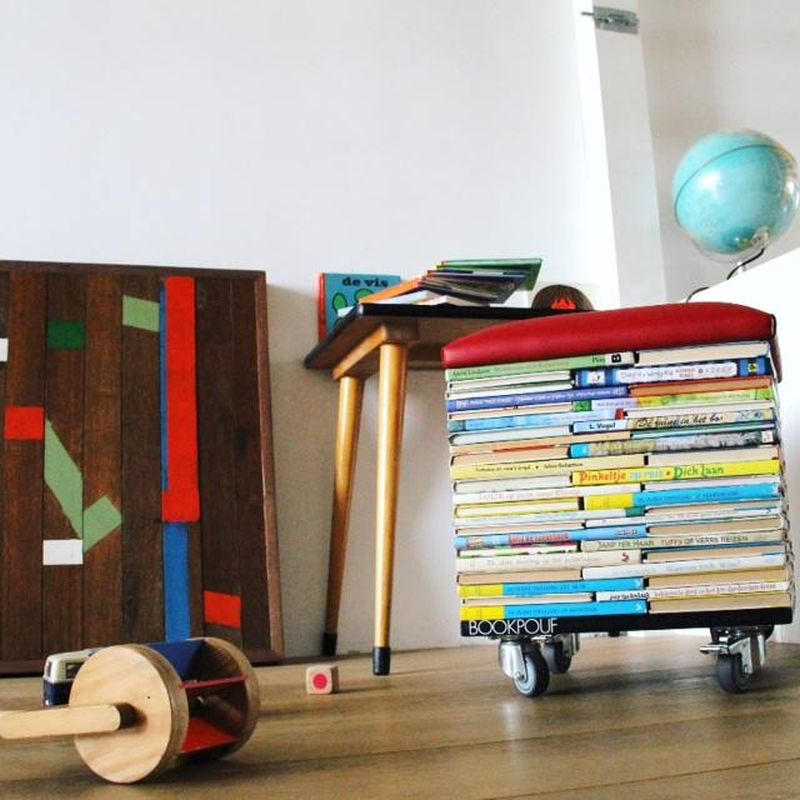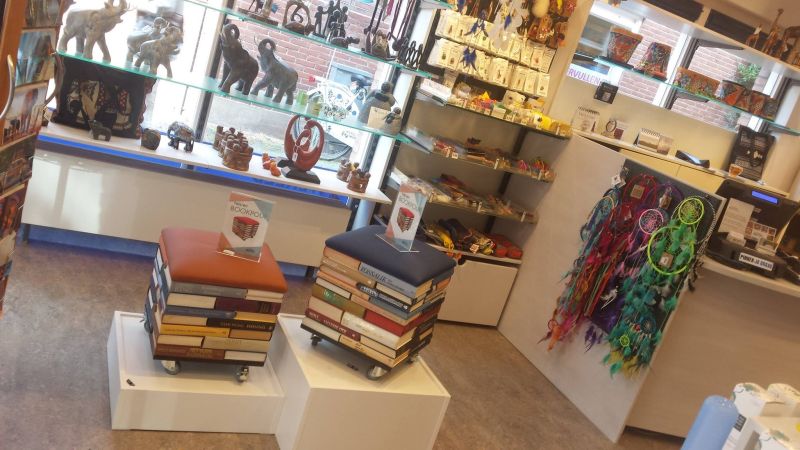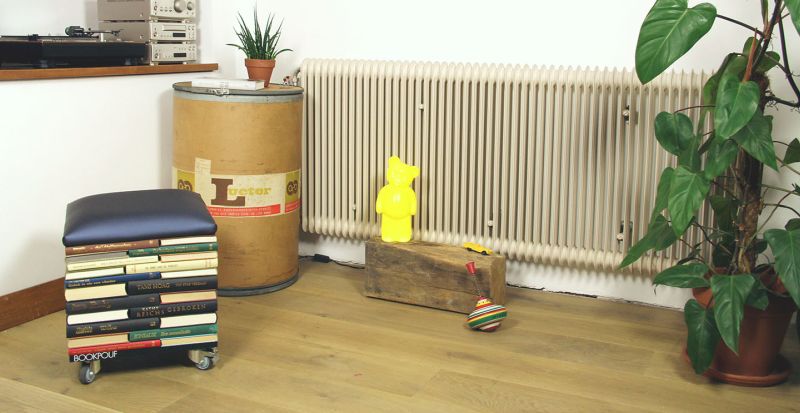 Via: Upcycledzine