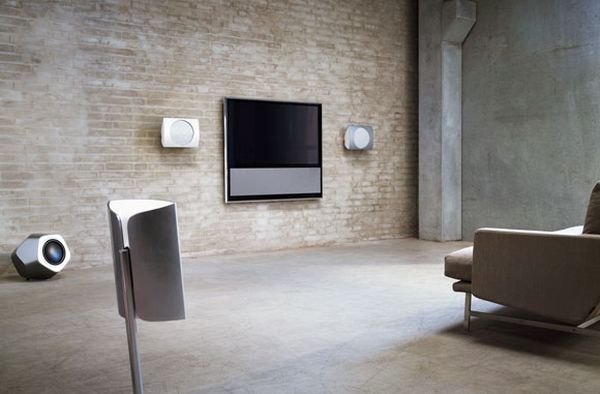 Our previous tryst with Bang & Olufsen's Beolab series was when we covered the Beolab 15 and 16 for this year's CES. And, now the Danish company has finally unveiled their Beolab 17, 18 and 19 trio of luxury wireless speakers, and boy we are beguiled! All of them are infused with Beolab's customary modern design that is combined with a clear technological direction B&Q has decided to take. In this regard, these three models would be among the first of all mainstream speakers that will support the WiSA (Wireless Speaker and Audio) standard. In other words, this opens up new opportunities in the future, where the Beolab speakers can be 'collectively' hooked up with other WiSA certified electronic products from different companies.
As for the individual design of the speakers, the Beolab 17 comes with compact body mounted on a short stand. Crafted from aluminum, the contraption features a two-way 6-inch mid range driver. There are also some customization options available for the detachable cover, with color schemes ranging from blue, black to white.
In contrast, the Beolab 18 exhibits a longitudinal form (with stand) with its impressive front panel being made from 21 wooden plates. Featuring two 4-inch mid range drivers, the customization options available for the model include three finishes – black, white and solid oak grille.
Finally, as for Beolab 19, it totally forgoes the essence of verticality in favor of a super compact bearing. The elegant shape and rigid embodiment alludes to its powerful bass credentials, while the speaker features two 8-inch chambered drivers.
Coming to the commercial scheme of things, all of the three models are expected to be available by end of November. As for their pricing –  the Beolab 17 will retail for $3,990 per pair, the Beolab 18 will retail for $6,590 per pair, while the Beolab 19 will set you back by $3,395.
For more buying details, please refer to B&Q's store locator.