While walking down the street in Brampton if you come across this miniature fairytale cottage, you're just outside the home of Billy Watterson. He is a soft-spoken architect of this tiny treehouse, which seems to be coming straight out of the dream world. Dubbed 'Haywoods Hollow', the majestic cottage has been carved out of a seven-feet tall tree stump and it soon became an enchanting spot in the neighborhood.
Watterson's history with the 75-year-old tree started about 12 years ago when he carved a face out of knobby part of a Silver Maple. This wooden bearded face formed part of his fence and named "Mr. Dale," after the Dale family who built the house in 1941.
But due to an ice storm, a part of the Silver Maple had to be removed after it became unstable. However, Watterson decided to save the stump and using chisel and mallet, he transformed it into this stunning miniature cottage. Now, the complete fairytale treehouse boasts a crimson-colored door with a wrought-iron door knocker.
A wreath of twigs and wood frame the door beautifully. Furthermore, a pair of windows with red trim and lace curtains, a sloping roof and a chimney decorated with branches complete the look. That's not all – it also features a rustic-looking lantern that's powered by a bulb to illuminate the cottage at night.
This tiny fairytale cottage has become a whimsical addition to Frederick Street and downtown Brampton. Besides being a stunning piece of art, it is a conversation piece that forces passersby to stop and gaze at its beauty. Watterson even hopes that people start adding their own artistic ideas to increase more charming elements around it.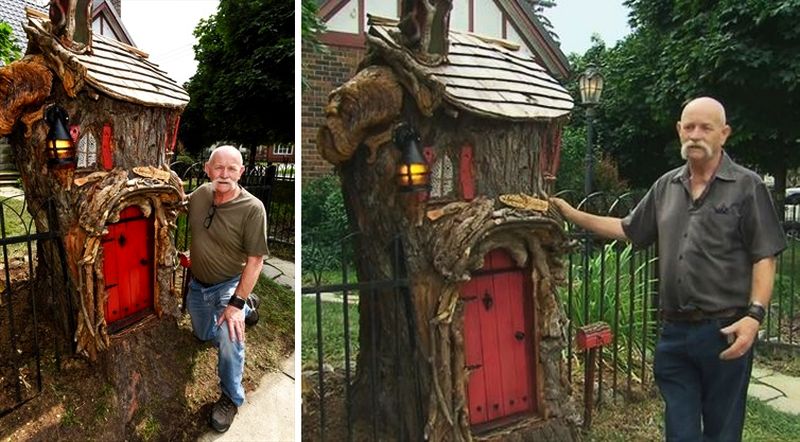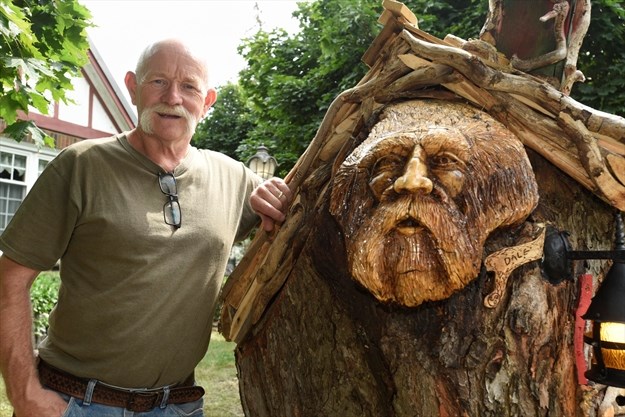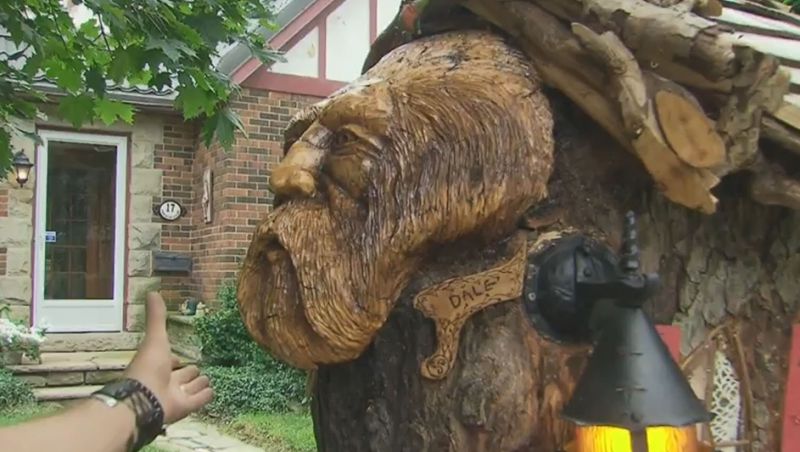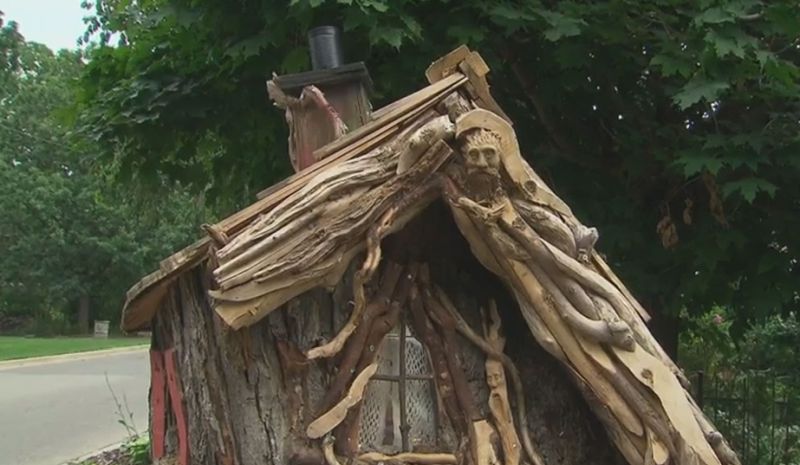 Via: BramptonGuardian