Camping on the ground is a thing of the past, as mid-air camping has taken over with Branch Tent for a great outdoor experience. It is designed by Poland-based product designer Jan Kochanski to be suspended from a tree's trunk. This way it will form a hammock-like shape and allow the user to relax above the ground level while enjoying the landscape views.
This hanging tent is quite easy and simple to setup within few seconds using short basic poles. All you need to do is form a bed-like base by assembling these small poles together. Once the bed is prepared, you need to suspend the tent on any desired tree with the help of a rubber band. The band easily secures itself around a tree trunk to hold the weight of the inhabitant. When not in use, it can be folded to fit into your backpack and move along with you wherever you go.
Also Read: Inflatable Rooftop Tent Lets You Float over Water
Another good thing about the tent is its weather-resistant material that protects you from cold and moisture, which means you'll be able to enjoy camping anywhere- irrespective of any weather conditions. Moreover, the tent also protects you from animals and bugs, hence offers peaceful sleep without any disturbance. It is an incredible tent design to provide you with a memorable camping experience.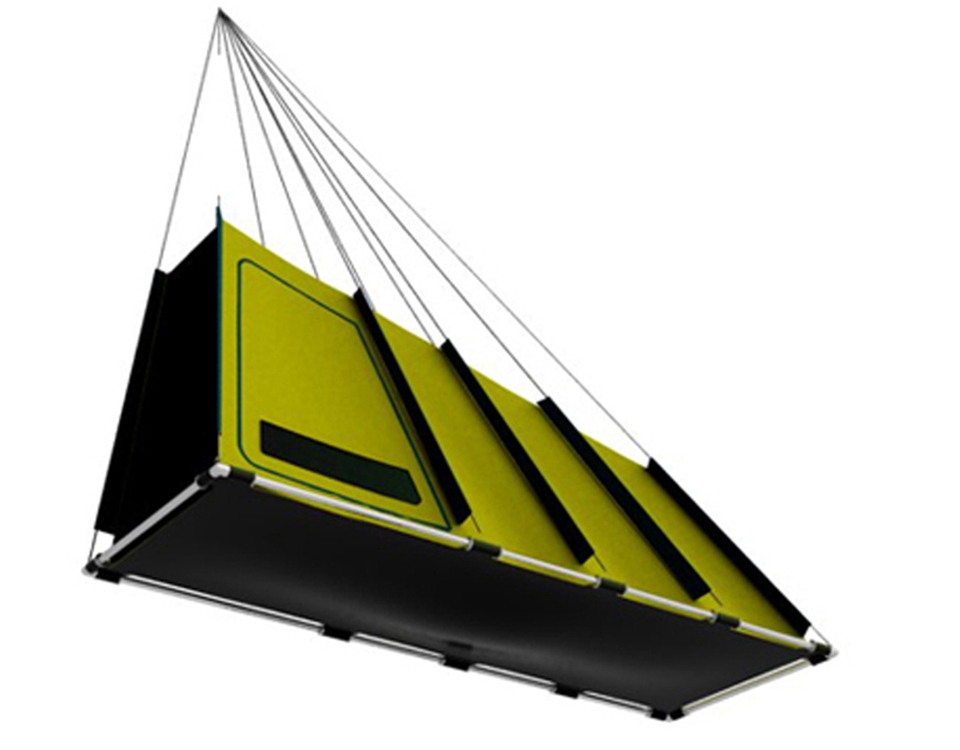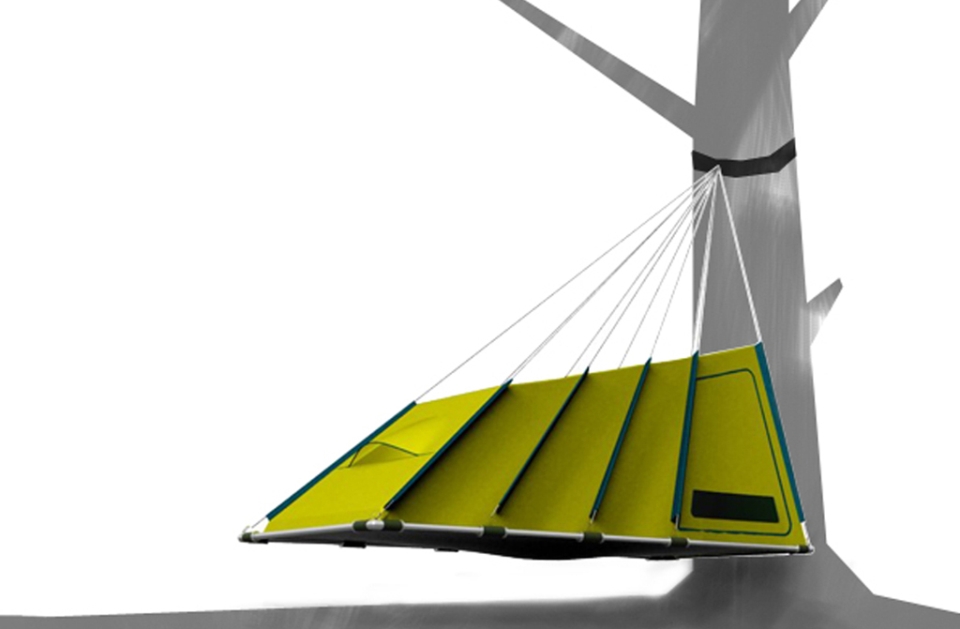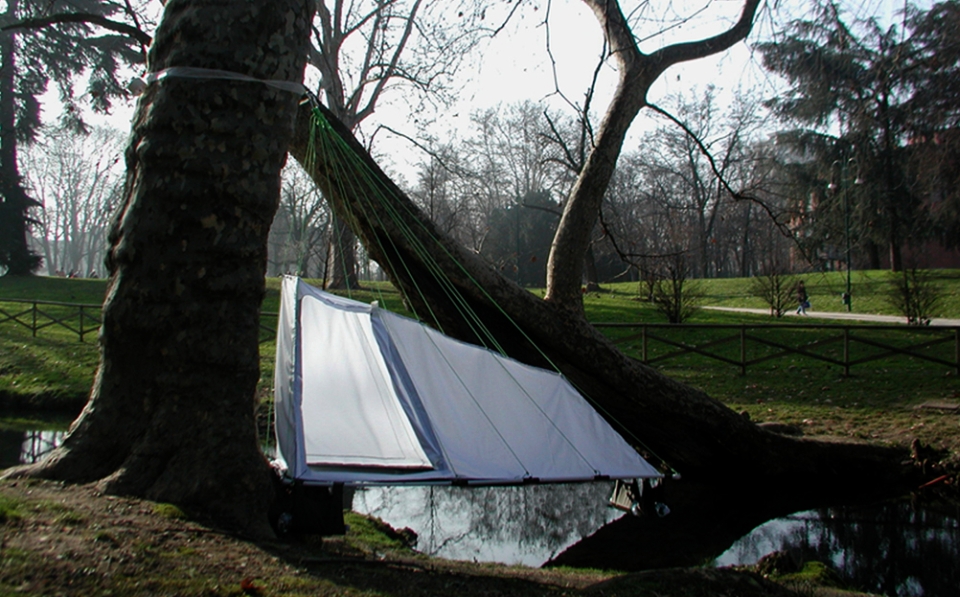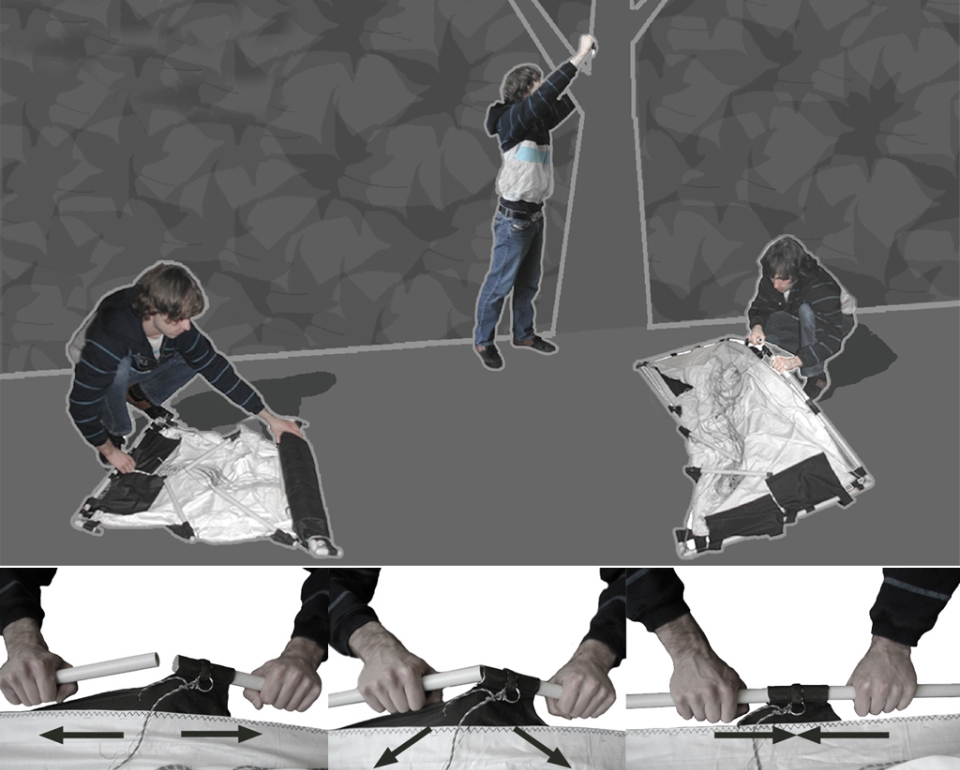 Credit: GearJunkie