DDM Architectuur has created a stunning single-family house in Brasschaat, Belgium. Bras House is located in the lush greenery, between a small lake and an old plot division. The layout of the project was designed to maximize daylight hours with changing seasons and to provide an open view of the beautiful garden. The entire house is clad in natural stone slabs, therefore, the raw exterior allows the residence's roof and facade to blend completely into the landscape.
The house is divided into three areas with mesmerizing features. The first address fitness and wellness, featuring a sauna and a long swimming pool with a floor-to-ceiling glass wall which enables one to look out into the garden.
Also Read:  Residence VDB in Belgium has its own pool and underground lair
The second portion of the house contains a large living room right next to an open-space kitchen. The kitchen, mostly clad in dark shades provides a contrasting element to the lighter tones of ceiling and floor. It features a black cabinetry finish with dark tops.
The third area has a music room with a glass wall that provides the soothing views of the garden, while its opposite wall is covered in dark larch veneer. The larch veneer wall matches other functional spaces around the house, bringing out the aesthetic quality of the house.
The darker volumes contain the staircase, pantry, entrance and the bedrooms. The master bedroom dominates the first floor with an unhindered view of lush greenery out in the garden. The pond is visible from the library through the double-height dining room.
The raw and natural elements are complemented with stainless steel details, which highlight the sleek, elegant and minimalist architectural features of the house.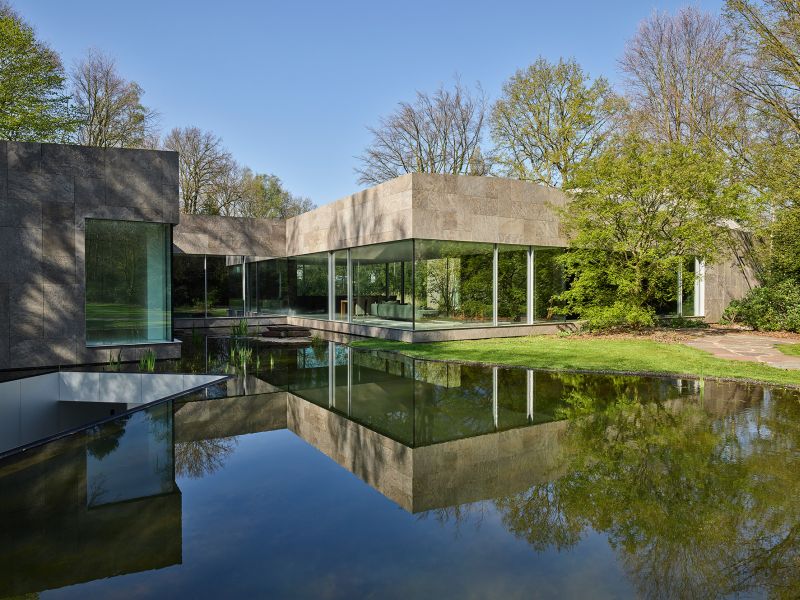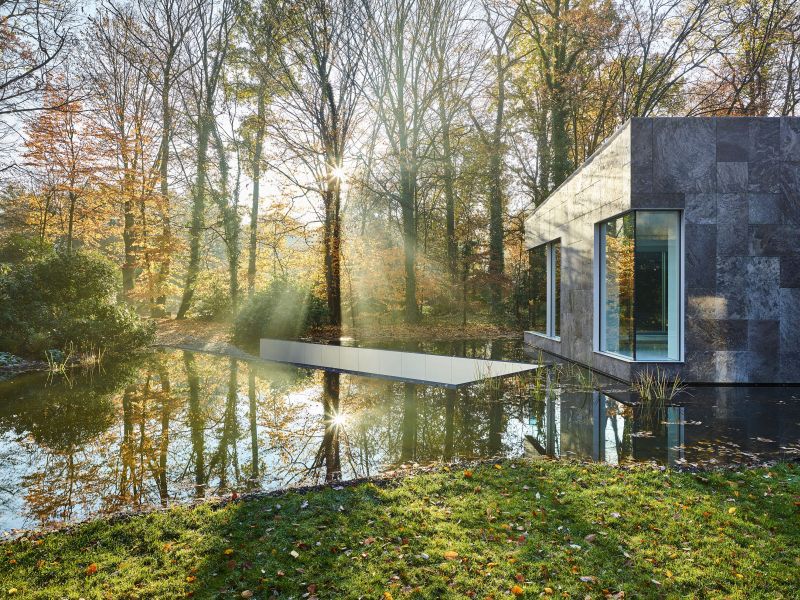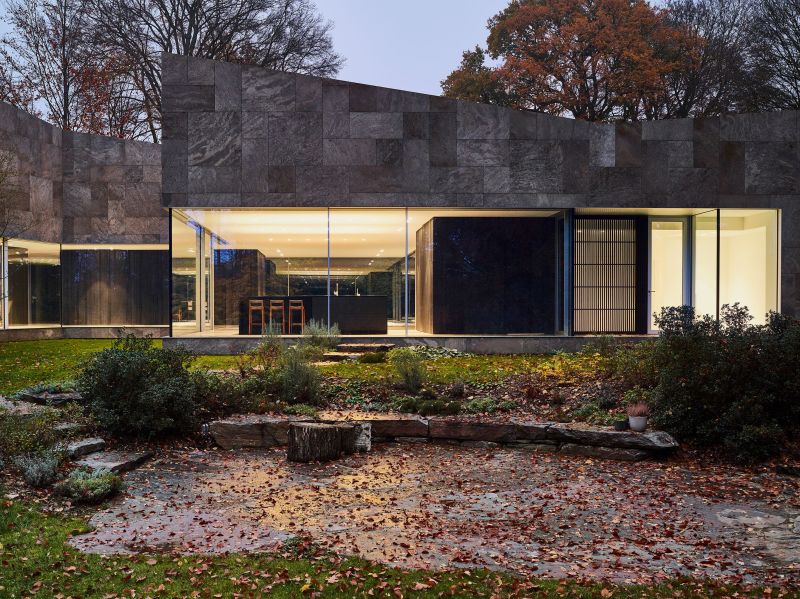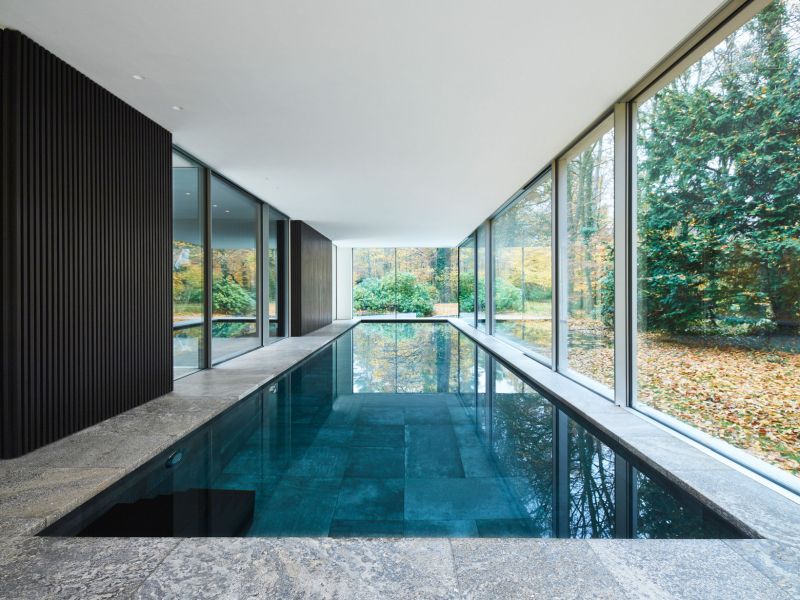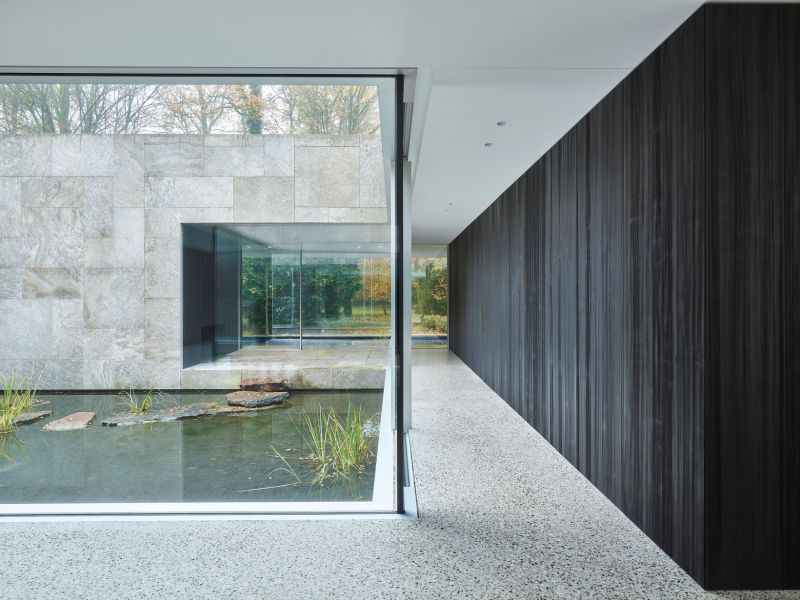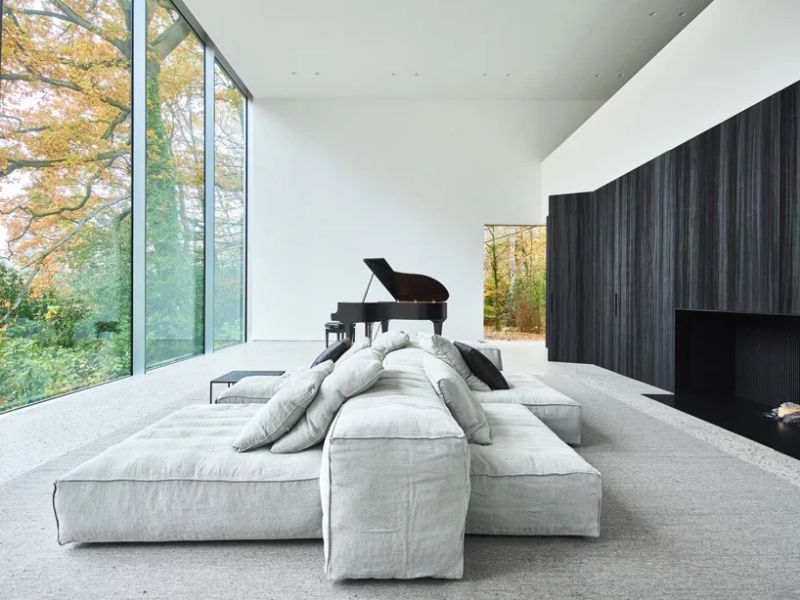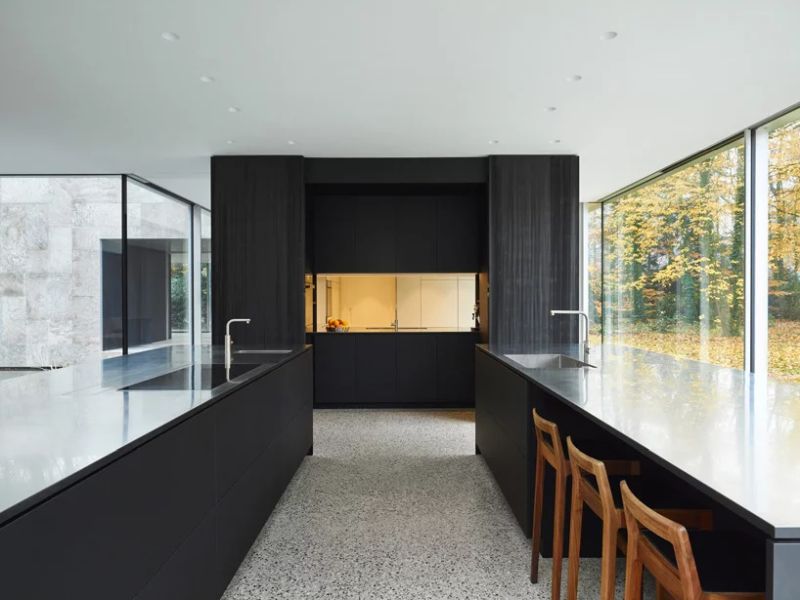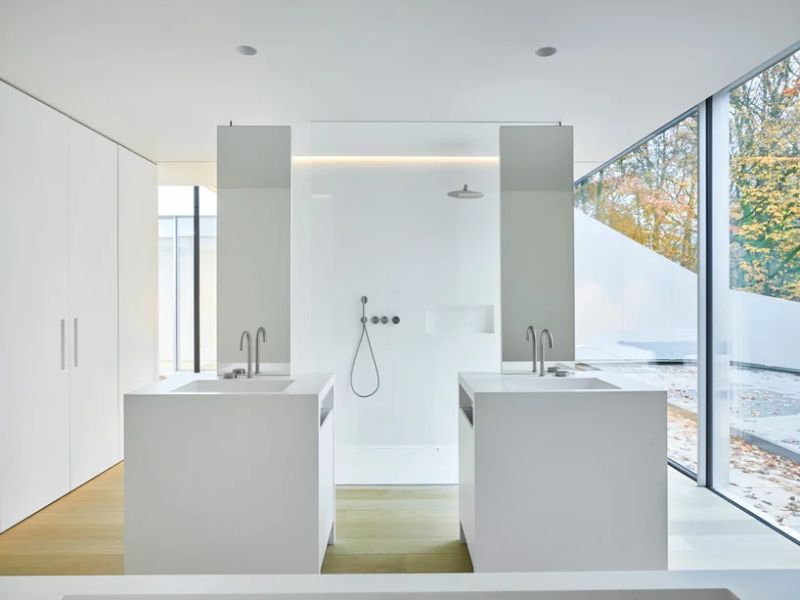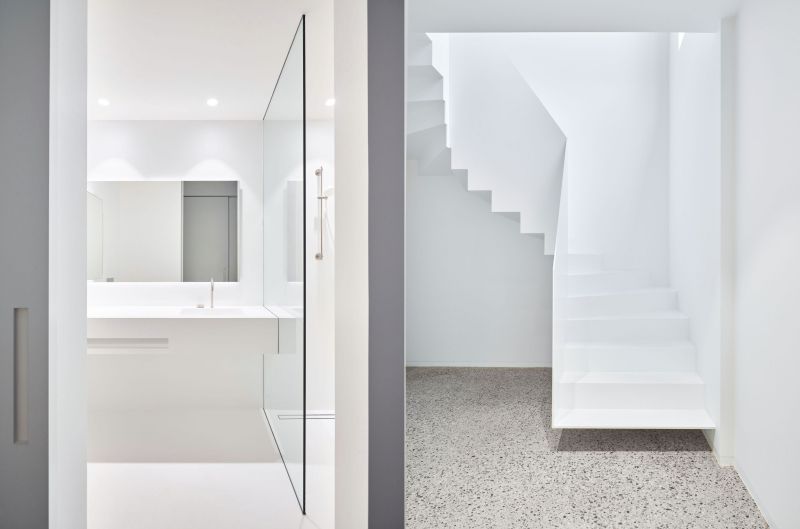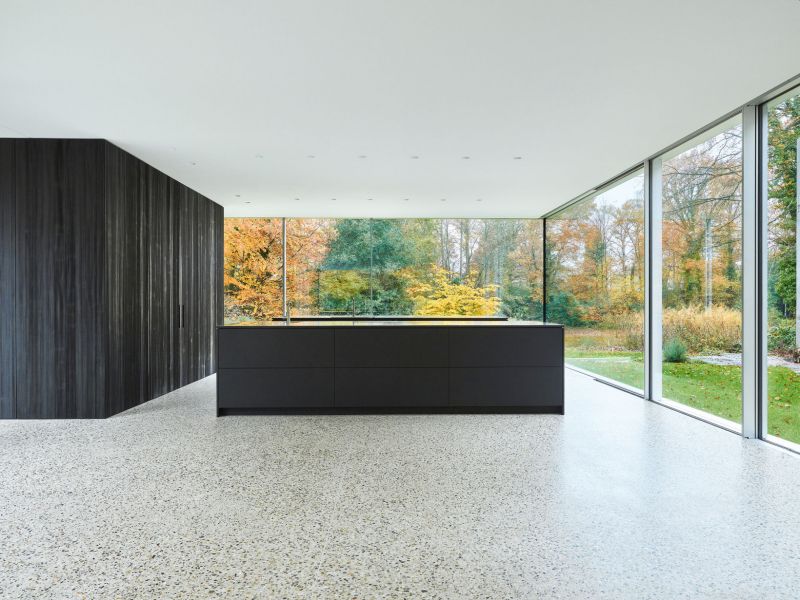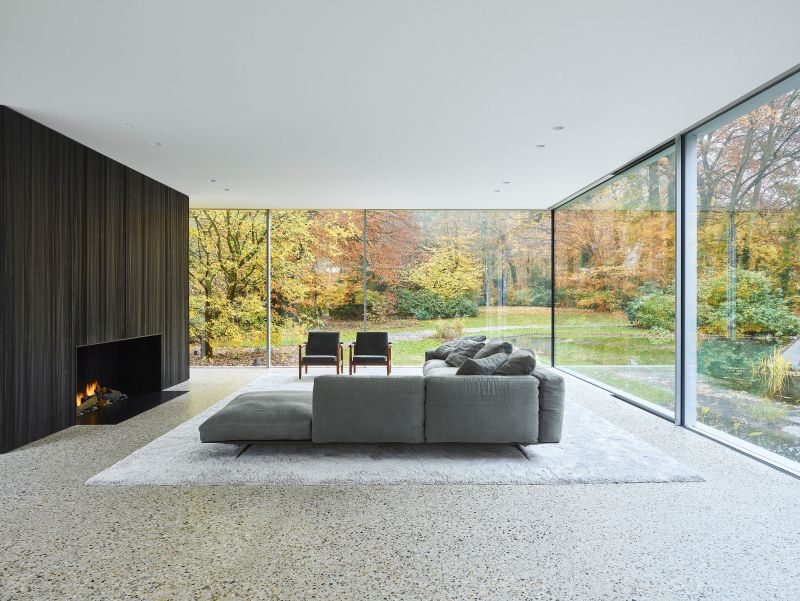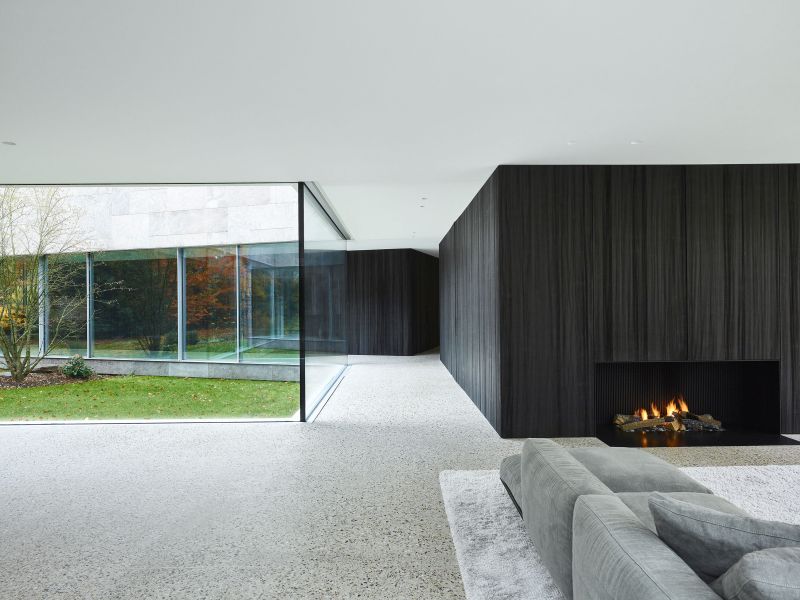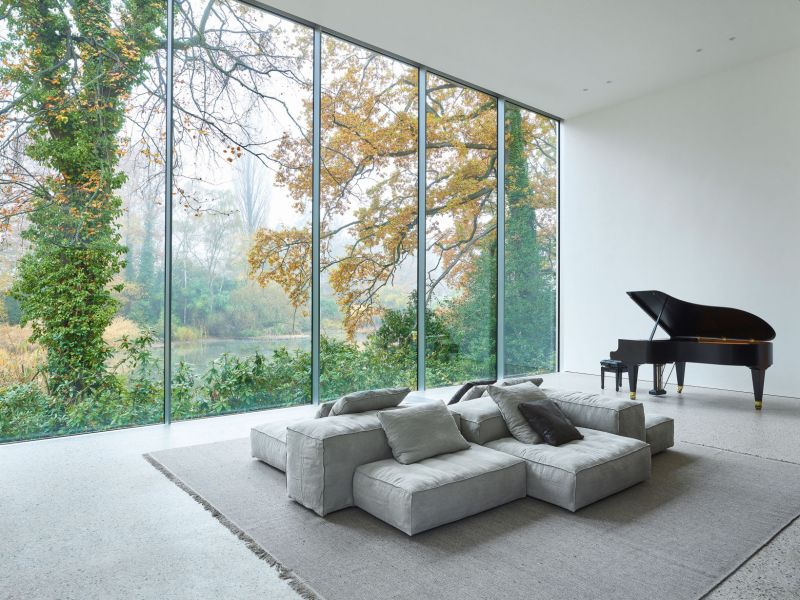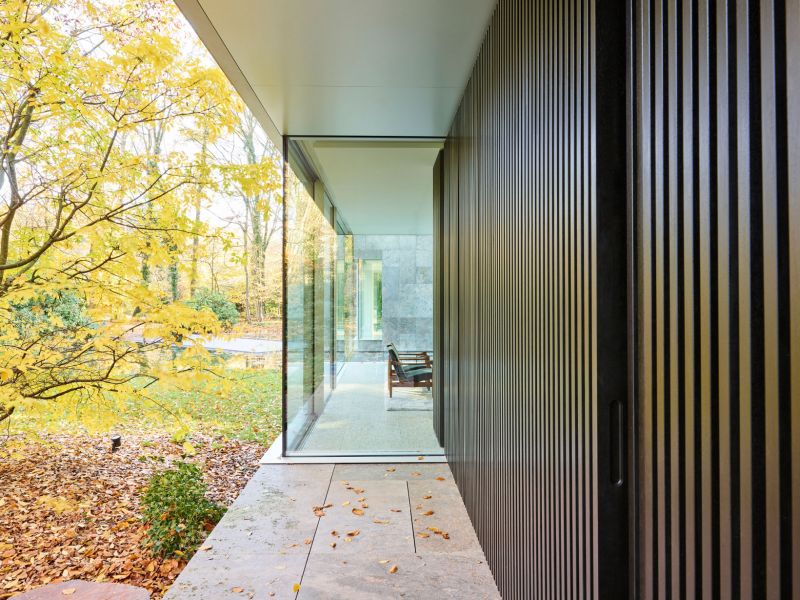 Via: Lenzer & Designboom