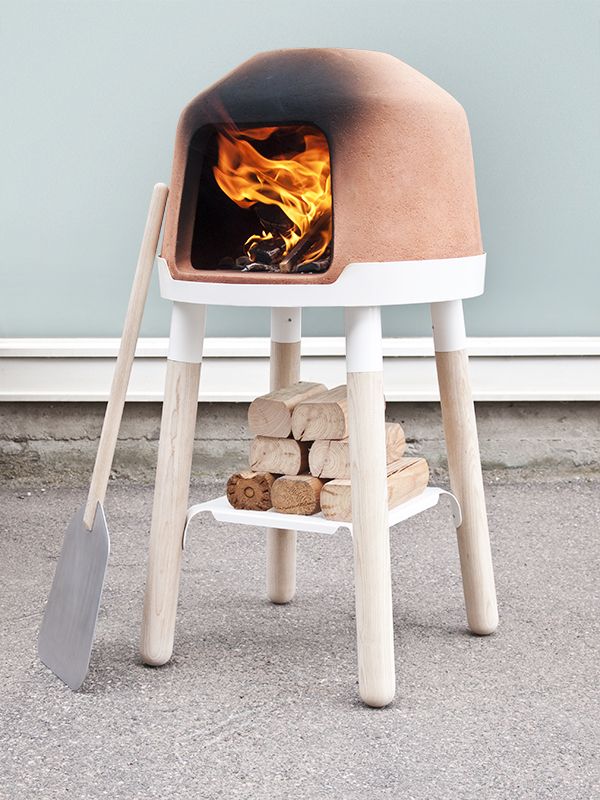 Symbolism goes a long way to act as the visual as well as the ideological bastion of a design. We have seen it in an emphatic way in Churchtanks. And this time around, the scope treads a more subdued yet not-any-less effective path with the above pictured Bread from Scratch conception. Designed by Mirko Ihrig, the simple, rustic nature of the project alludes to the 'back to roots' dictum. According to the designer, modern day commercialism resulting from fast foods and other processed industrial foods has isolated many consumers from the true knowledge of basic food production. Hence, the Bread from Scratch is envisaged as a reaction to this trend, by taking up the example of bread, one of the world's oldest and popular food items that in many ways symbolizes the very ambit of food consumption.
In this regard, the Bread from Scratch is directly related to the creation process of bread. The design set comprises of a collection of objects that are needed for making the bread from scratch. As a result, these objects include –
a mill to grind flour, a jar to cultivate a sourdough, a bowl to mix the ingredients, a board to knead the dough, a paddle to transfer the loaves and an oven to finally bake the bread.
So, at the end of the day, the scope is all about the visualization of the basic process of making bread. This in turn is used as a metaphor of basic food production, thus giving due credit to the farmers and agriculturists around the globe who make our daily sustenance their crucial priority.
Via: MirkoIhrig