Cadwollen's Treehouse is a vacation rental available at the Squirrel's Nest Treehouse retreat located on a working family farm in Powys, Mid Wales, UK.
Being surrounded by an open hill, guests here will be far enough from the city commotion but connected with the world through in-house 4G internet connectivity. Built alongside a large tree, this treehouse is elevated from the ground, allowing guests to enjoy the beautiful views from a vantage point.
Featuring large glass windows and big outdoor deck, the Cadwollen's Treehouse allows you to live indoors and out at the same time. Inside, there is a comfy sofa and a fully equipped kitchen, a spacious living area with panoramic views and a king-sized bed on the mezzanine. The interior space is packed with luxury amenities to ensure comfort.
Guests can also enjoy surrounding views while bathing in a copper tub or from the outdoor shower and hot tub on the deck. Furthermore, there are two hammocks, one inside the treehouse and one slung underneath, near the firepit.
Also Read: Take a Look at the Millennium Falcon Treehouse in North Carolina
Boasting big glass windows glass, rustic design and a remote location, this treehouse rental is perfect for couples. It can be booked from Canopy & Stars for about £195 ($240) per night for two persons.
The renowned Elan Valley with its spectacular dam and hiking destinations is nearby. Moreover, the Kite Feeding Station is also a must-visit for guests.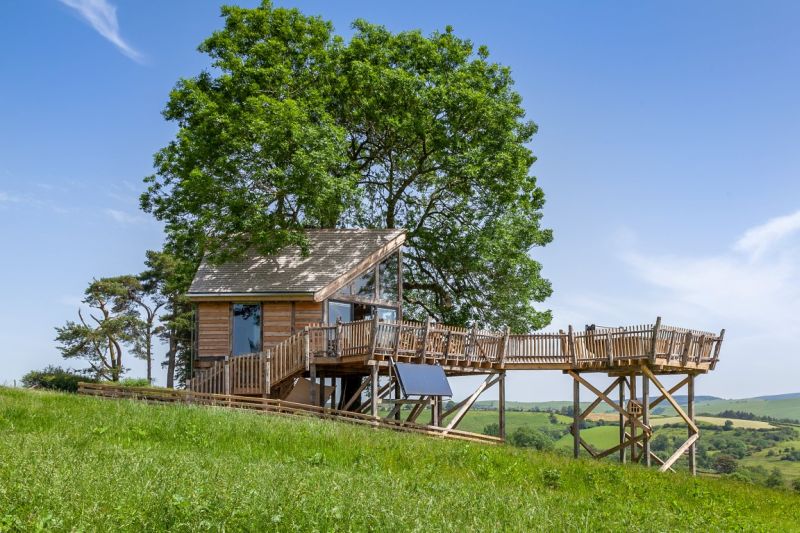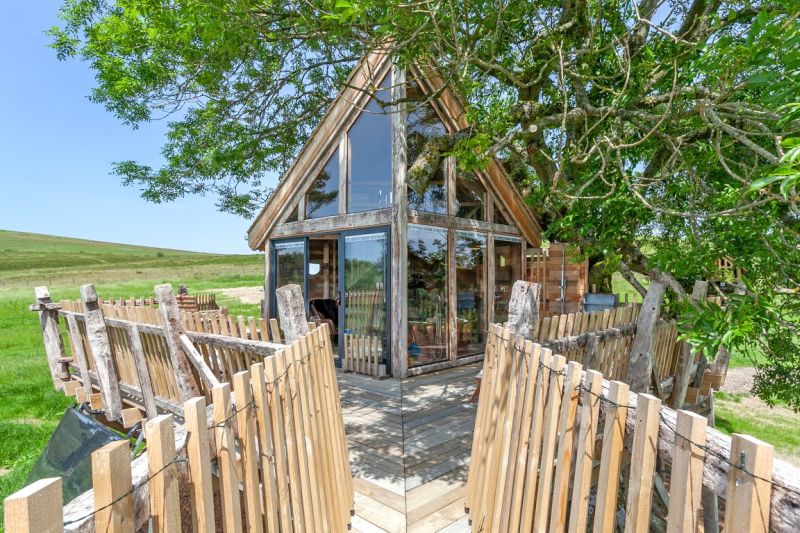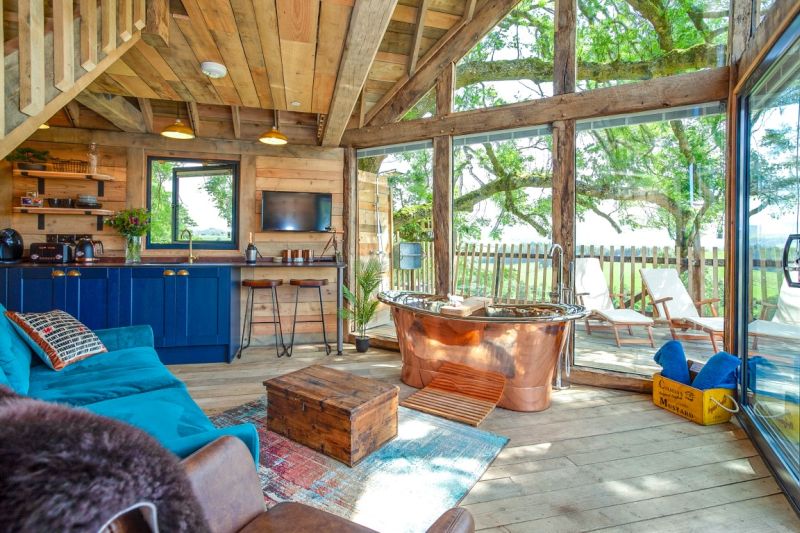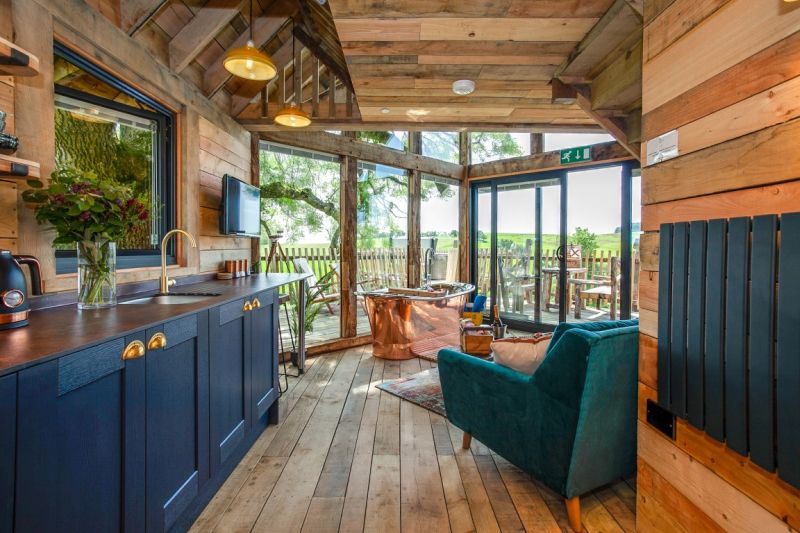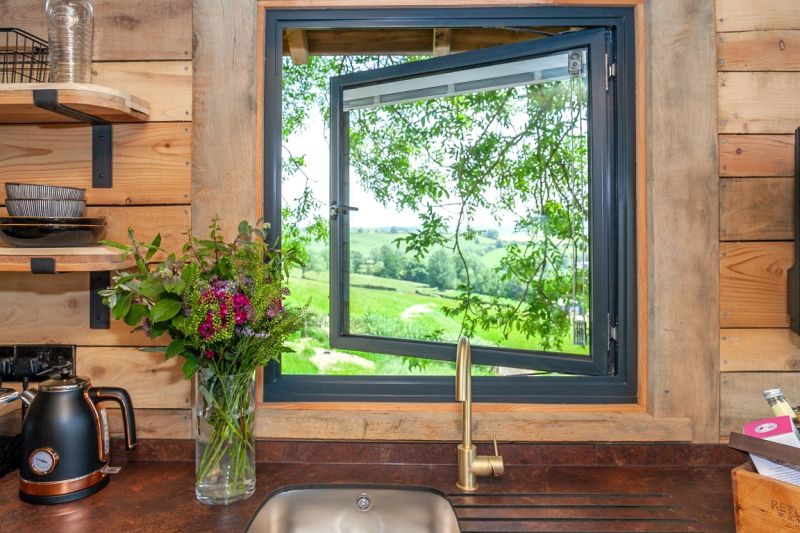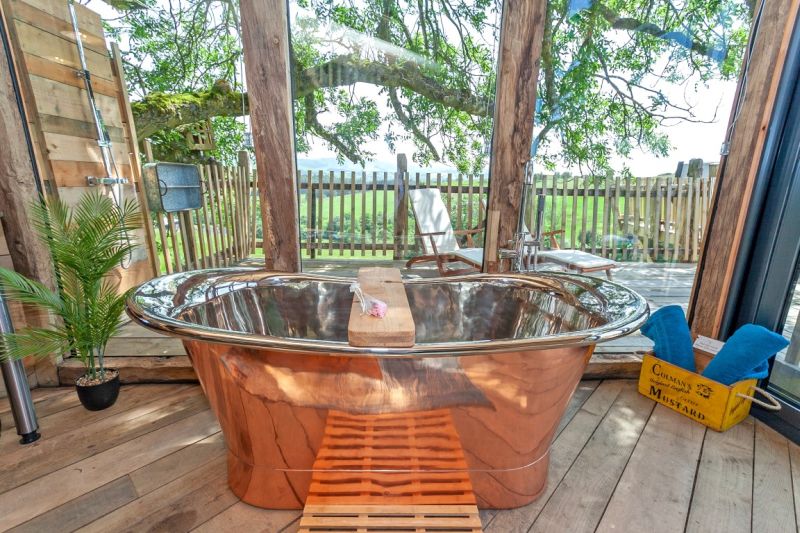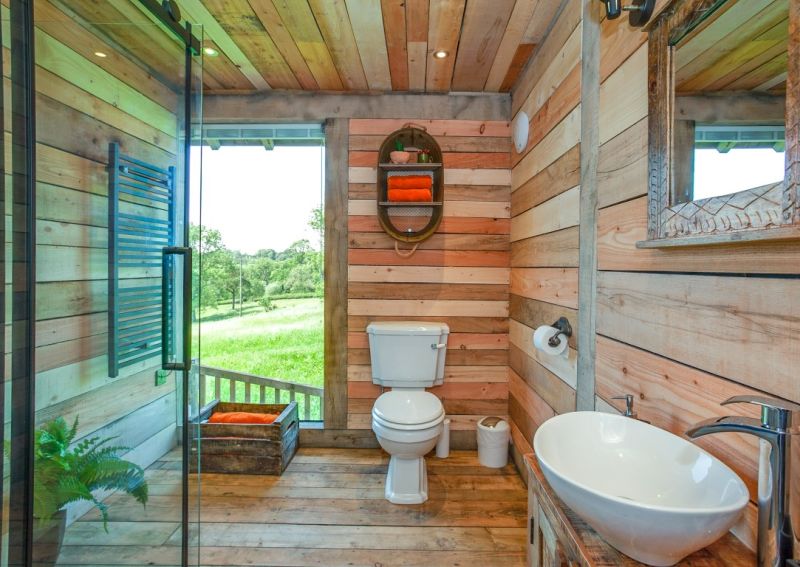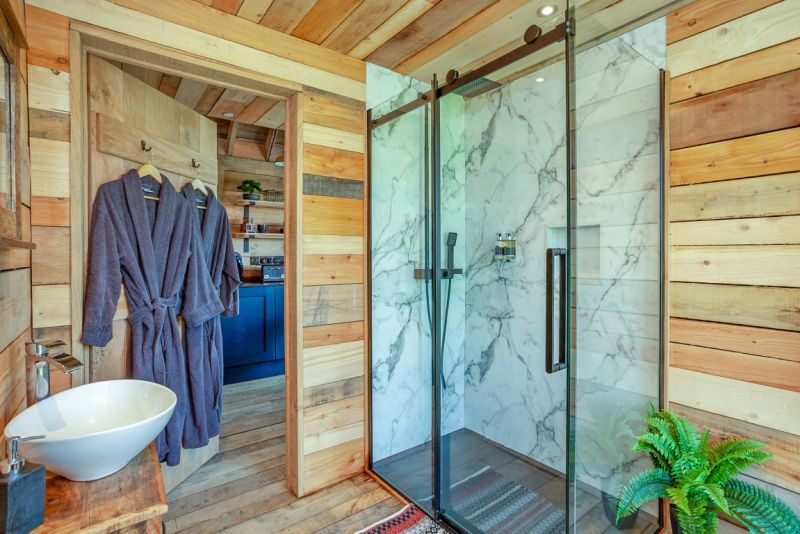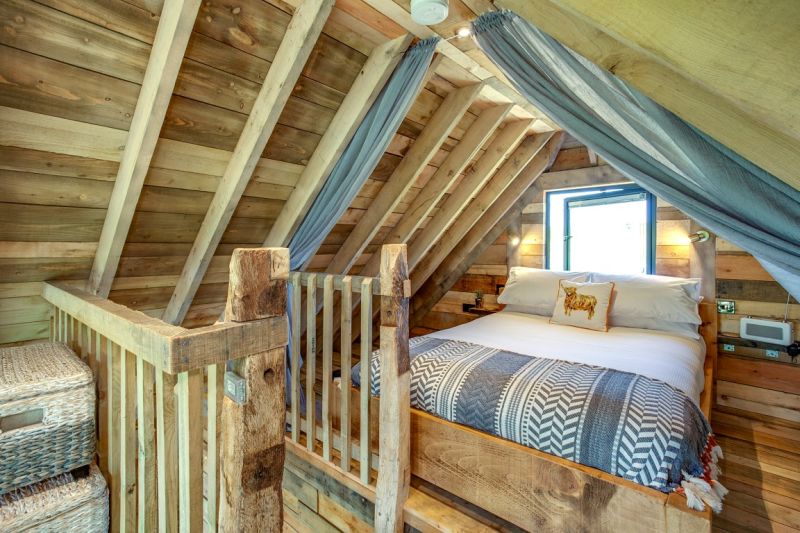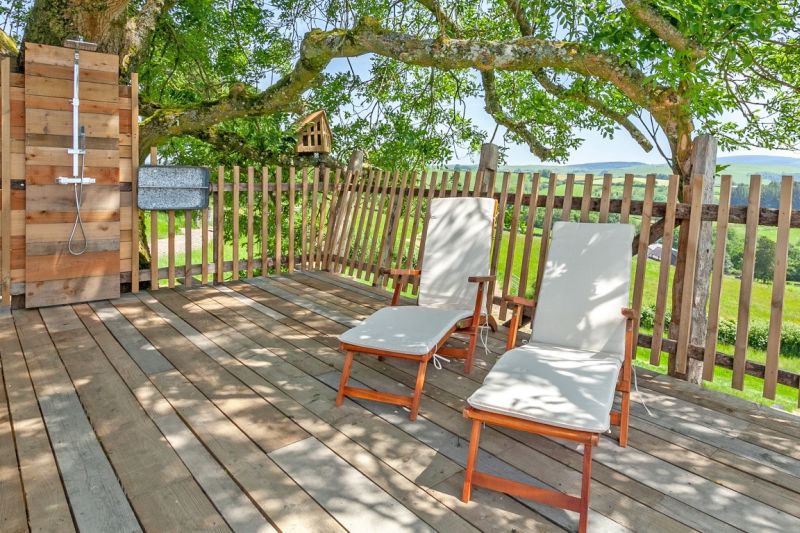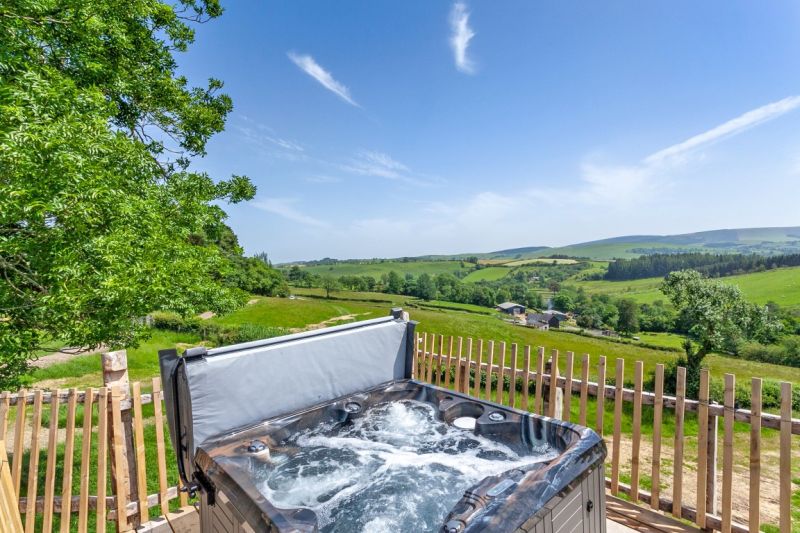 Via: HostUnusual