This Millennium Falcon-inspired treehouse in North Carolina is built by the ingenious team of designers and architects at Nelson Treehouse, headed by its founder Pete Nelson.
Elevated from the ground up on metal supports, it features two outdoor decks that look like Millennium Falcon's forward mandibles and a glass-walled office mimicking the cockpit of the starship. Plus, there are different kinds of Star Wars-themed elements everywhere inside the treehouse.
Built alongside a lake, this 1,000-square-foot treehouse is covered in red cedar shingles and has a metal roof. There are plenty of windows bringing in tons of natural light. Furthermore, there is netting in the middle of the outdoor decks that serves as a hanging seat or a hammock.
Inside is a living room, kitchen, dining room, office, bathroom with shower, and a master bedroom. A huge staircase inspired by the landing ramp of Millennium Falcon leads to the kid's bedroom with a round skylight. The interior space boasts wooden details along with a beautiful tongue and groove ceiling on the upper floor.
Also Read: Dad Builds Amazing Indoor Treehouse for His Kids
From its shape and rounded roof design to interior elements, this Millennium Falcon-inspired treehouse is designed to bear a resemblance to the starship. It is one of the largest treehouses built by Nelson Treehouse team.
Take a tour of the inside of Millennium Falcon Treehouse in the video below: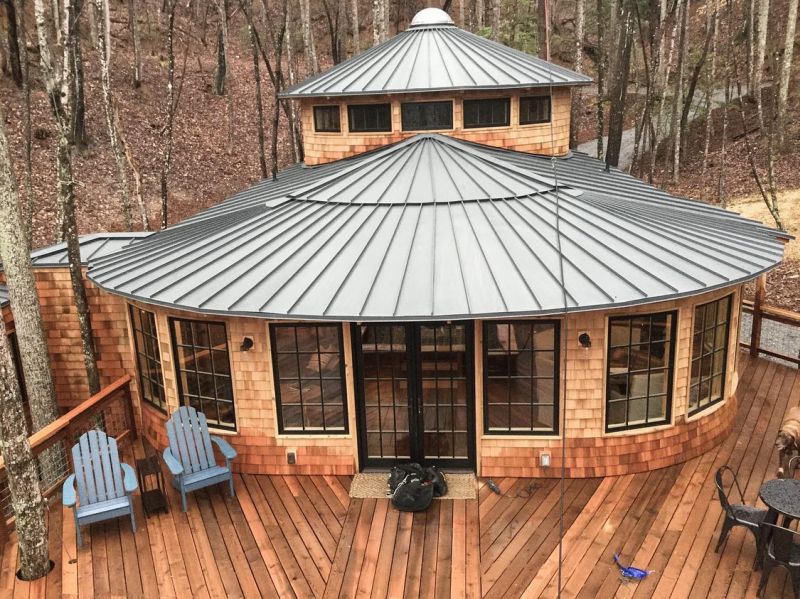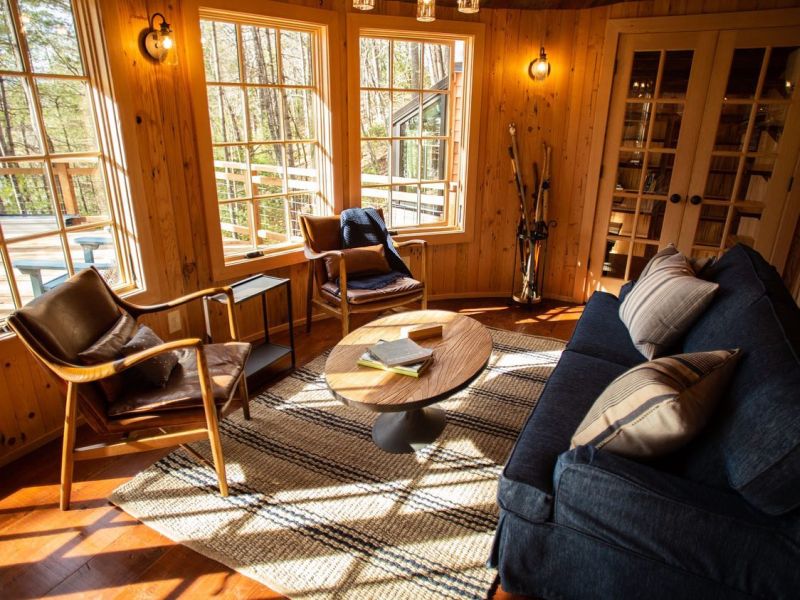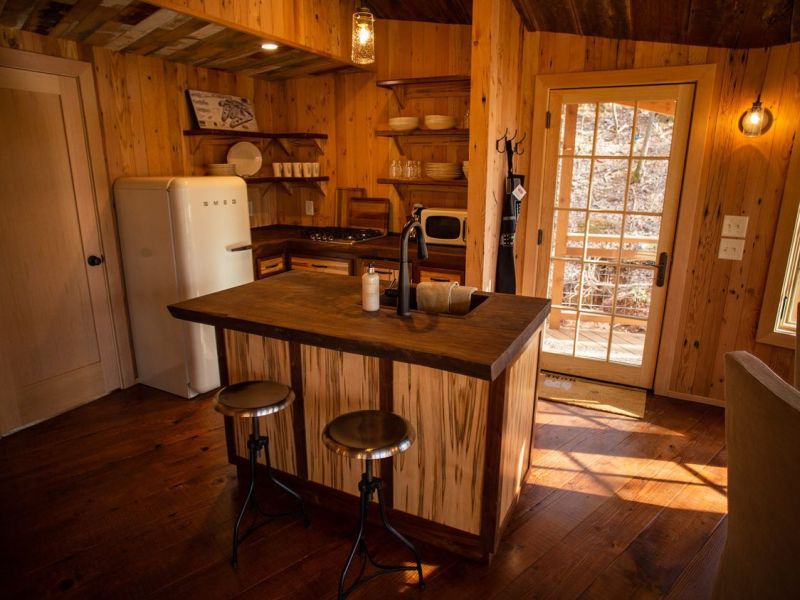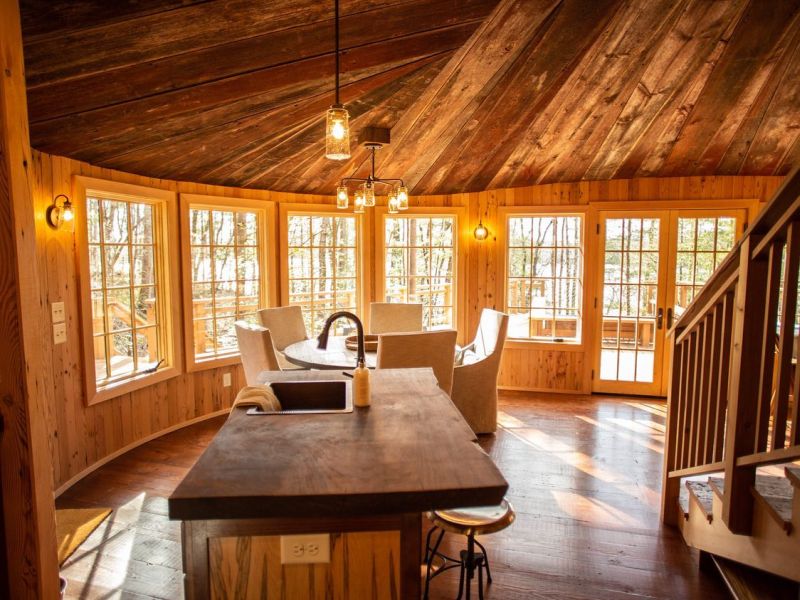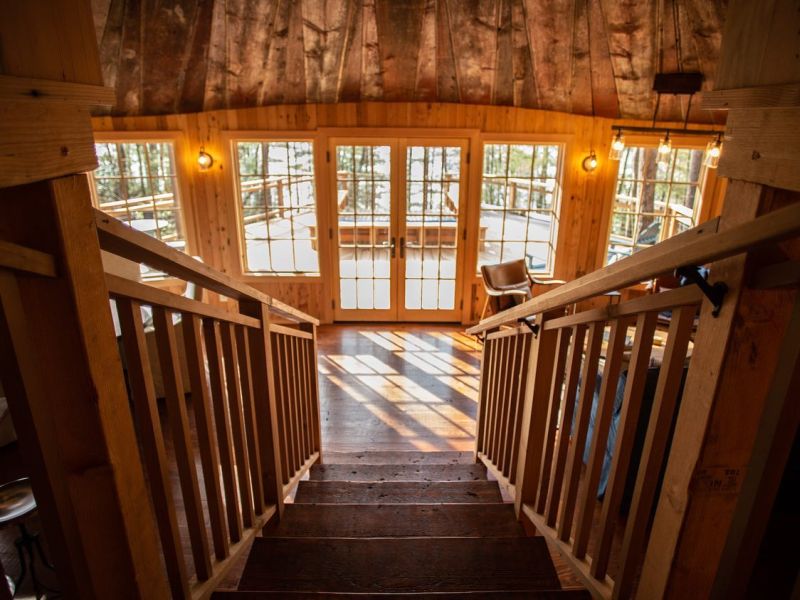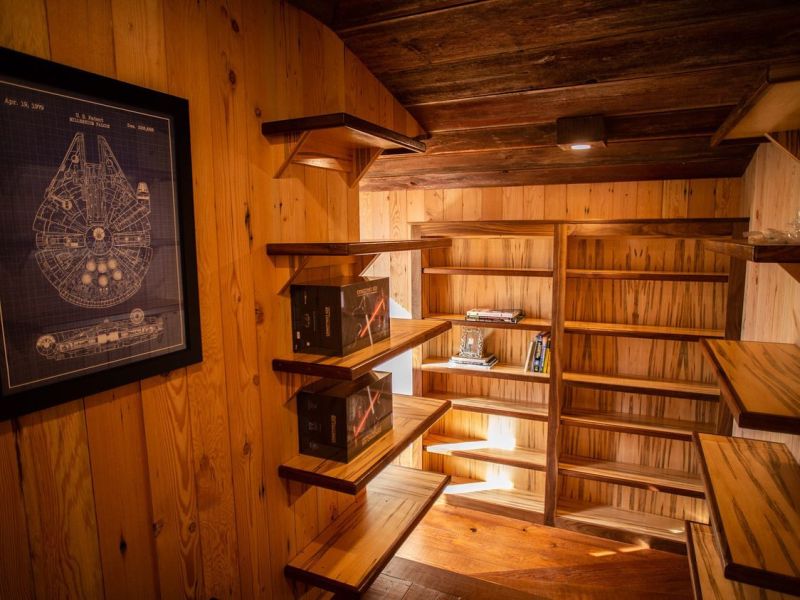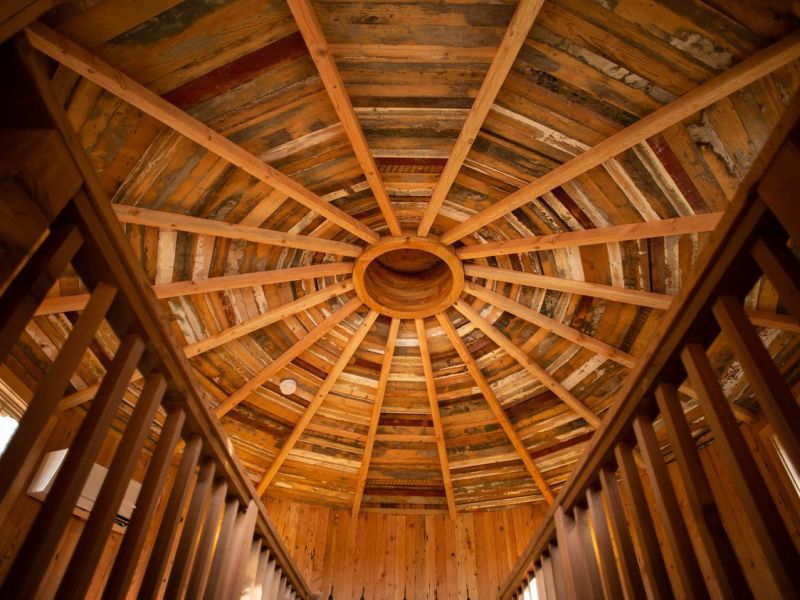 Via: HouseBeautiful/Reddit