Jared Geddes, an engineer from Washington sees woodworking as his hobby, thus he takes on different wood projects by night. Aptly named The Evening Woodworker, he has recently built an amazing two-story indoor treehouse in the basement of his house for his children.
After spending about 8 months of spare evenings, he was able to realize his childhood dream of having a treehouse, but for his children this time. Wood is sourced from his neighborhood plot that was cleared for construction.
Tree trunks and branches are creatively utilized to create supports, stairs, and railing on the upper level. The roof is also made from naturally grown reed fencing. There are LED lights on both the floors and also a lantern style lampshade he made from wood branches. Moreover, flowers and faux green leaves are used as natural elements.
Also Read: Engineer Dad Builds Disneyland-Inspired Roller Coaster in His Basement
This indoor treehouse for kids features a rope bridge, a climbing net, and a pulley system for kids to carry their play stuff to the upper level. A small door takes to the main play room on the first floor, with a secret hatch door to the upper floor. There are small windows for kids to take a glance of the outside. Kids can go to the upper level either through the wooden ladder or take the tough route via climbing the net.
This indoor treehouse is a wonderful dad creation that would have surely made his rather fortunate kids happy. He is planning to keep it until next summer.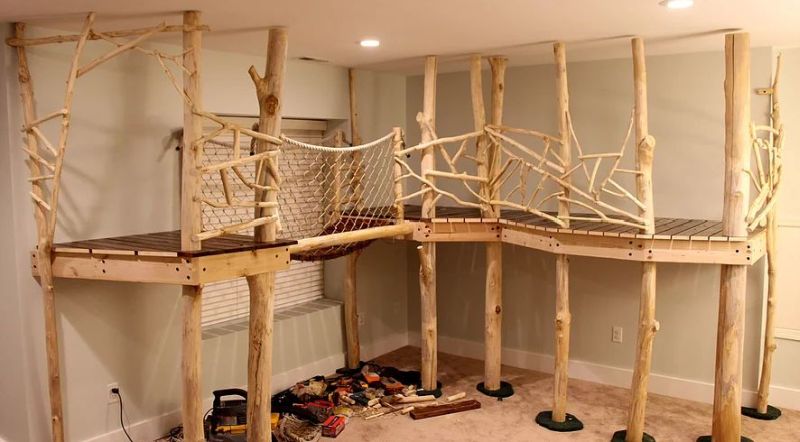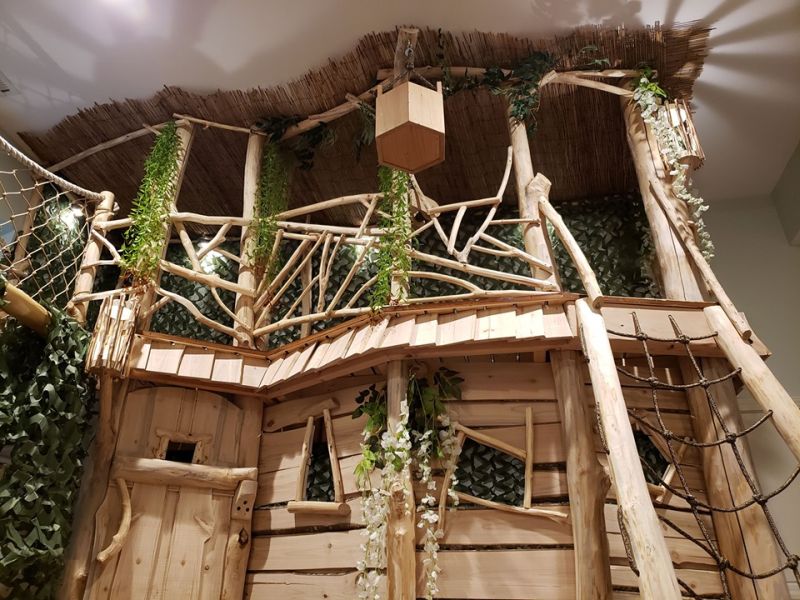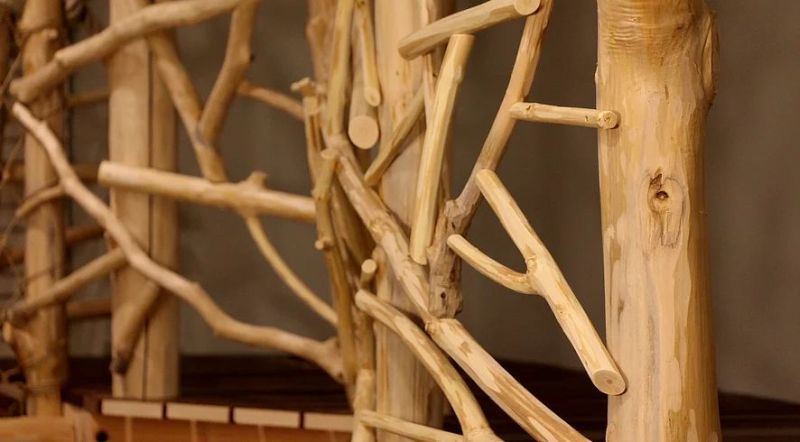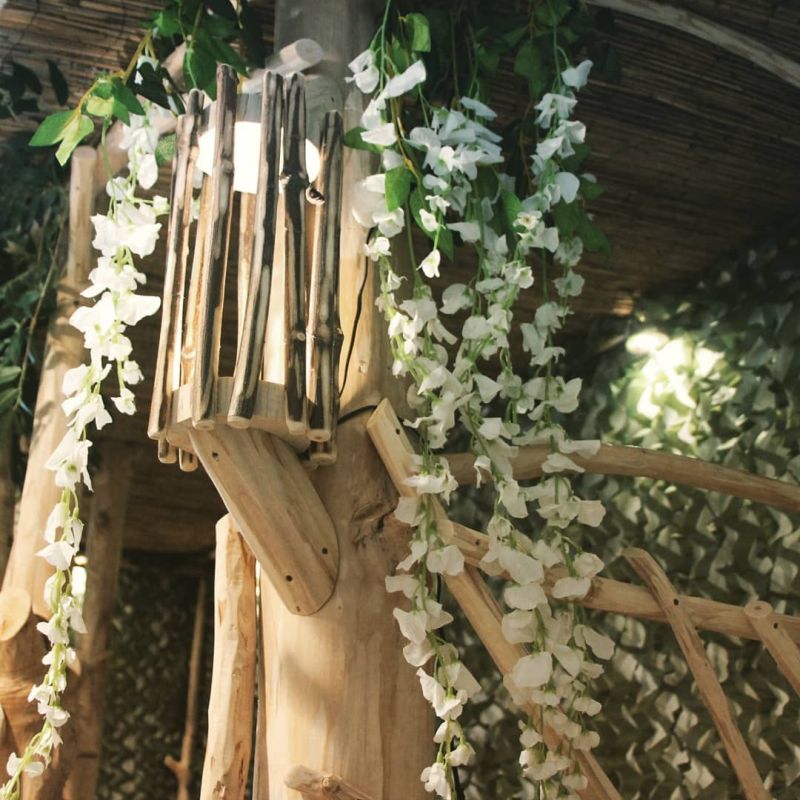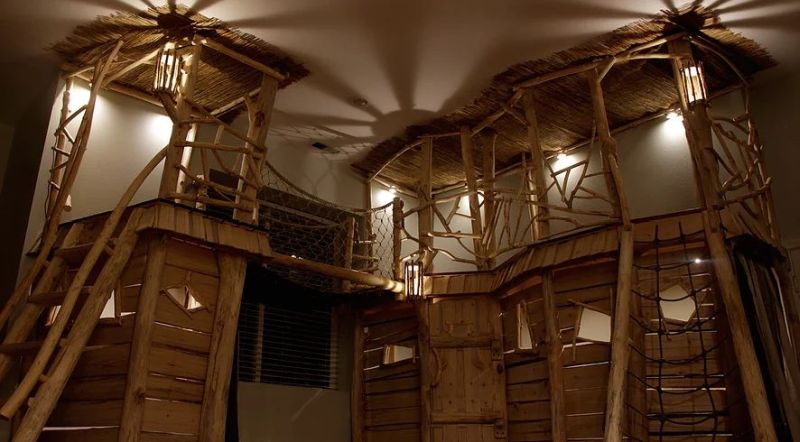 Via: Metro