Dads can do just about anything for their kids. An outstanding example is this engineer dad who has built a miniature replica of a Disneyland-inspired ride in his basement for Halloween. Are you surprised? Don't be just yet! Drawing inspiration from PVC based backyard roller coasters, Dan Schmidt, a resident of Wisconsin, has built a plywood track and a rolling coaster that accommodates one adult and one child.
The walls of the ride are made with help from his kids. They have painted spooky designs on the walls and also created tombstones, coffin, and other decorations. Aside from lenticular changing portraits of children, everything in Schmidt's haunted roller coaster ride is handmade. There's even a pop-up ghost that activates with a shop vac.
Also Read:12 Dad Creations that Prepare Kids for Galaxy Far, Far Away
Dan Schmidt said;
It's just been a fun thing to work on. A great way to get my kids involved in building, helping to create the art and to having something a little unique to offer trick-or-treaters on Halloween. There are some great haunted houses in our neighborhood but they can be pretty scary. I wanted to have something that the little Buzz Lightyear's and Princess Elsa's could enjoy as well. One little guy started crying because he didn't want to go trick-or-treating anymore, he just wanted to stay and ride. Mission accomplished!
Kids got happily involved in the project hoping to offer something different to trick-or-treaters on Halloween. Schmidt has created a haunted ride that's not too scary and makes for a cool attraction for kids.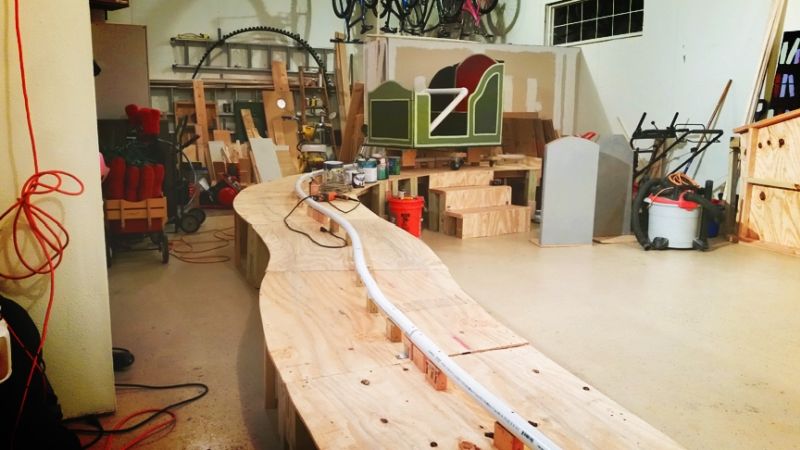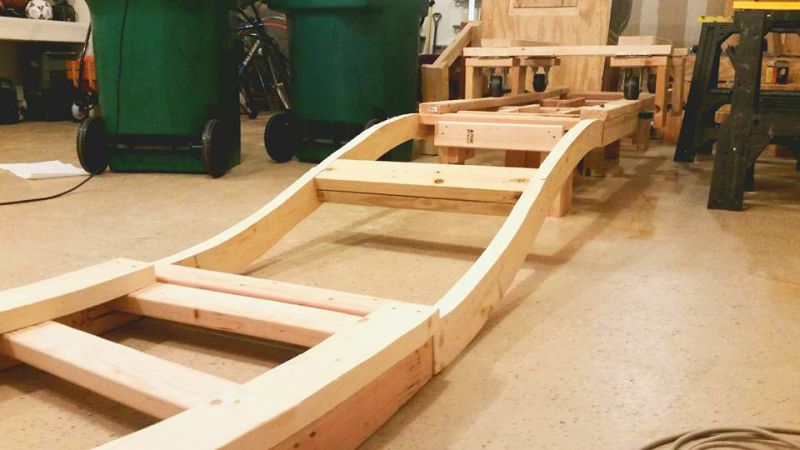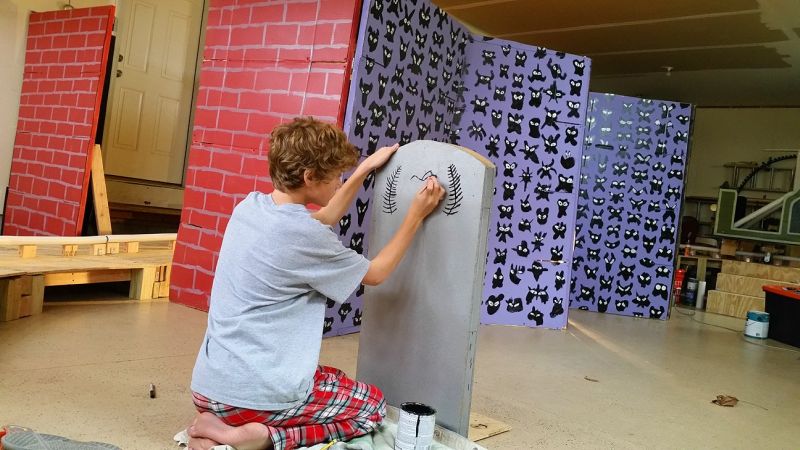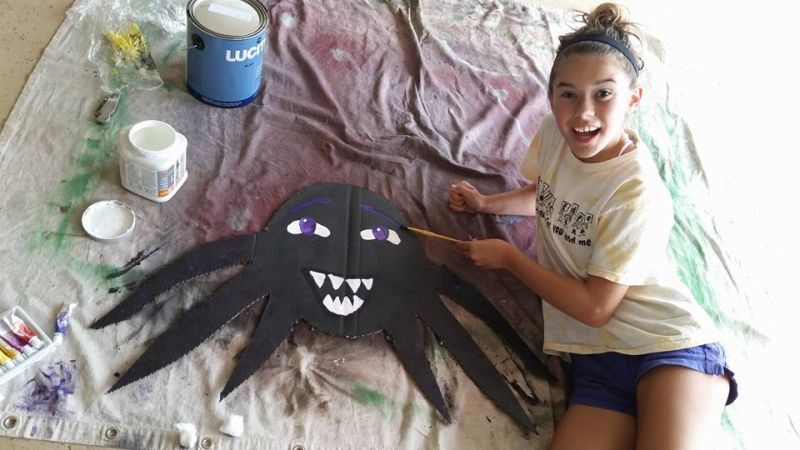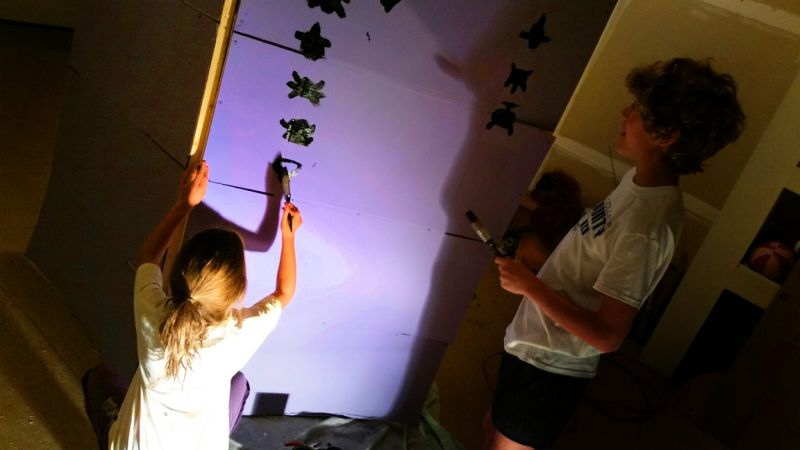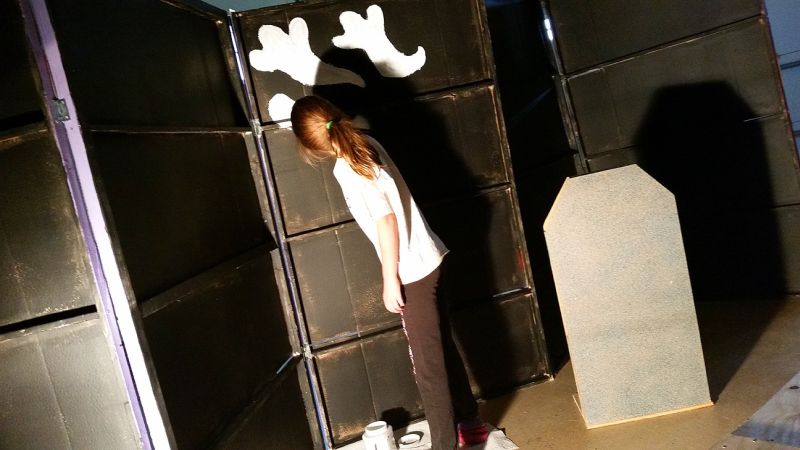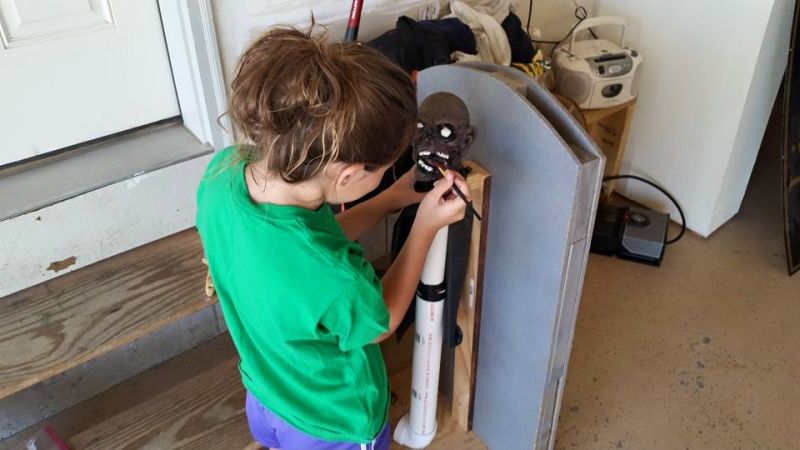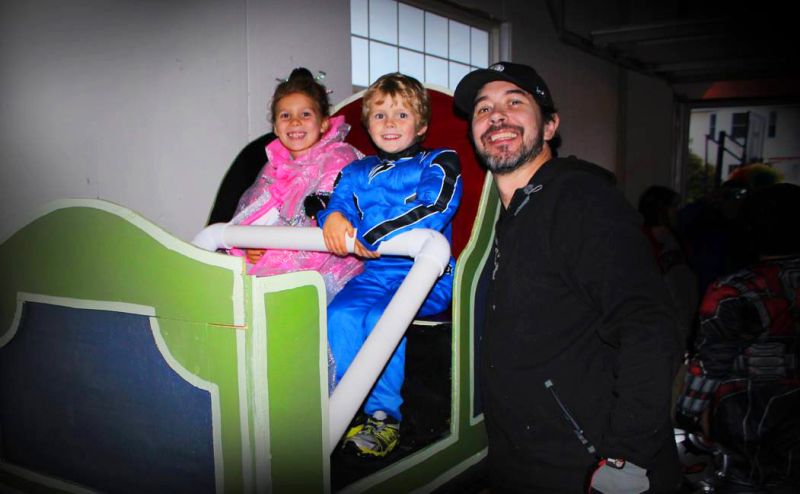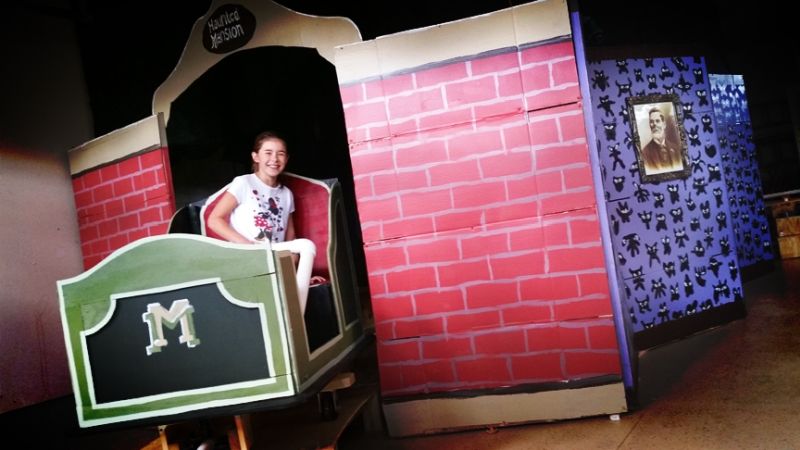 Via: Gizmodo/InsideTheMagic