Has spending vacation always been a dilemma for you? Kids in the family might argue to go on the road while the elders may prefer water more. The conundrum can now be put to rest with the introduction of a Motorhome RV that can go on road and also function as a yacht.
Meshed together to perfection, Motorhome is the brainchild of a husband and wife duo of John Giljam and Julie, who are founders of Cool Amphibious Manufacturers International (CAMI) that has built this RV. Terra Wind welcomes you to take a vacation on asphalt and the water. The vehicle measures around 42.5-feet long and are 102-inches wide. The RV is capable of crossing rivers and lakes and weighs around 33,000 pounds.
The camper can attain a top speed of 80mph on land and eight knots on water. Eight knots might seem too slow but is a pretty good speed for something that weighs about a semi-truck.
Additionally, Terra Wind is equipped with a Caterpillar 3126E turbodiesel engine that produces 330 horsepower (246 kilowatts).To add stability to the RV, the boat is accoutered with a shallow 3.5-foot draft and inflatable pontoons which makes the vehicle handle up to four-foot waves and winds at up to 40mph.
A large swim-off deck hangs from the back of Terra Wind that can be used for multiple purposes. You can either dive into the center of the lake, sunbathe your heart out or party like a hippie at the deck. The camper is also equipped with weather radar and sonar systems to make your journey safe. Unfortunately, the Terra Wind is only approved for just freshwater marine bodies and shouldn't be taken to long voyages.
Also Read: This Camper Van Conversion Accommodates a Family of Four
The interior of the camper is decked with world-class furniture and has posh marble flooring. A queen-size bed in the back alongside leather granite countertops is icing on the cake. The camper is also equipped with a jacuzzi in the bathroom to give you a five-star treatment.
The company says that the exterior of this magnificent Motorhome is completely waterproof and is harnessed with onboard pumps in case water starts in-fluxing on board. You might have to pay through nose as the price to enjoy this luxury is a bit steep. The joy ride will cost you around $1,000,000 but is worth spending every penny over.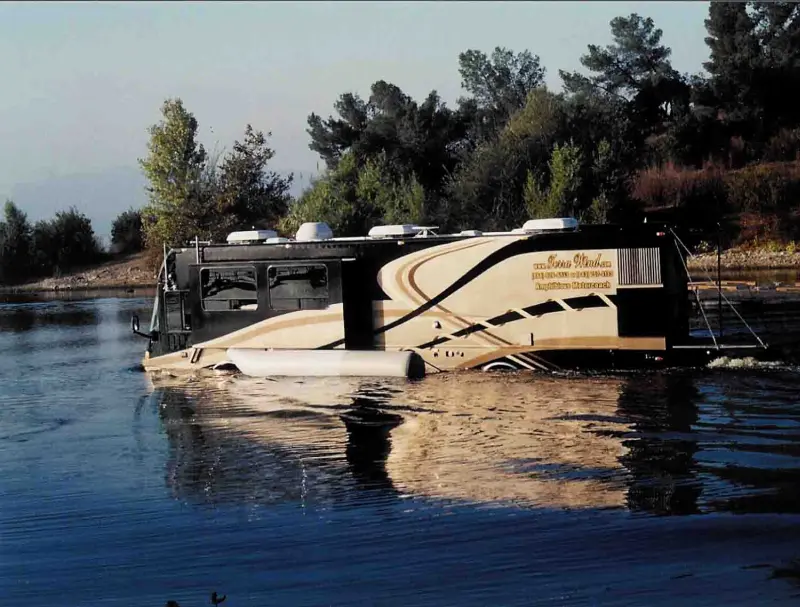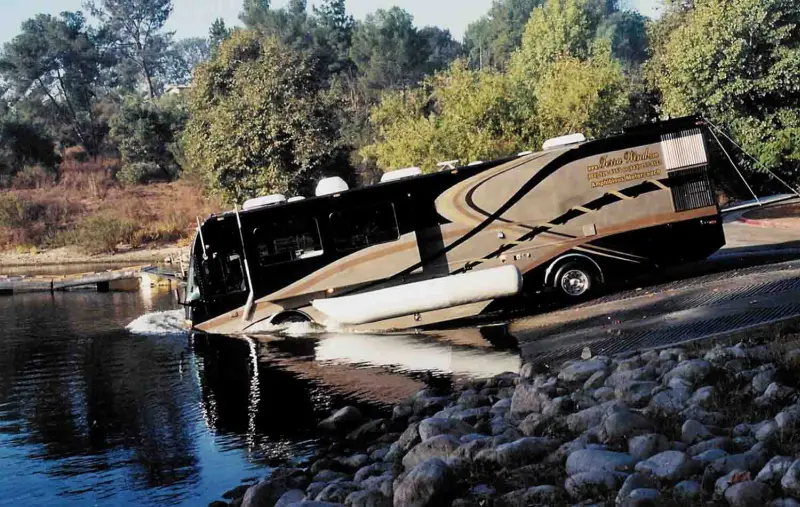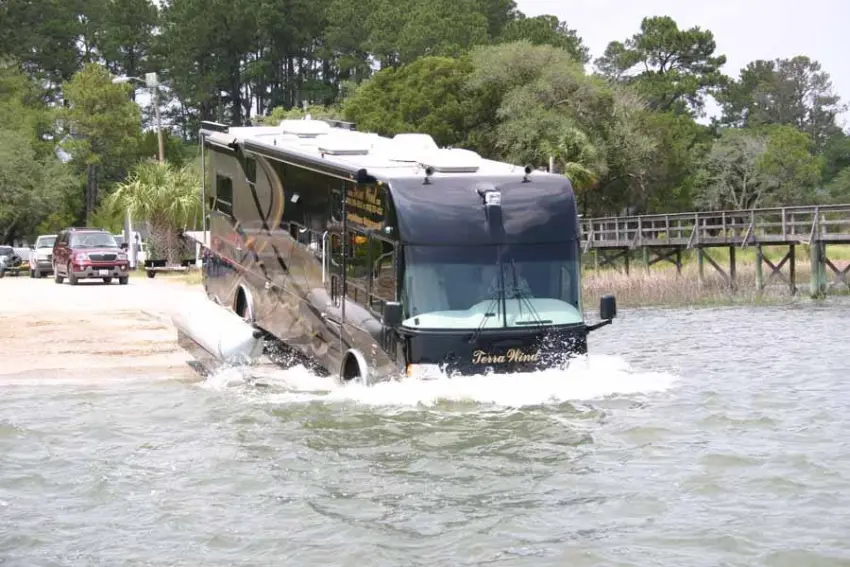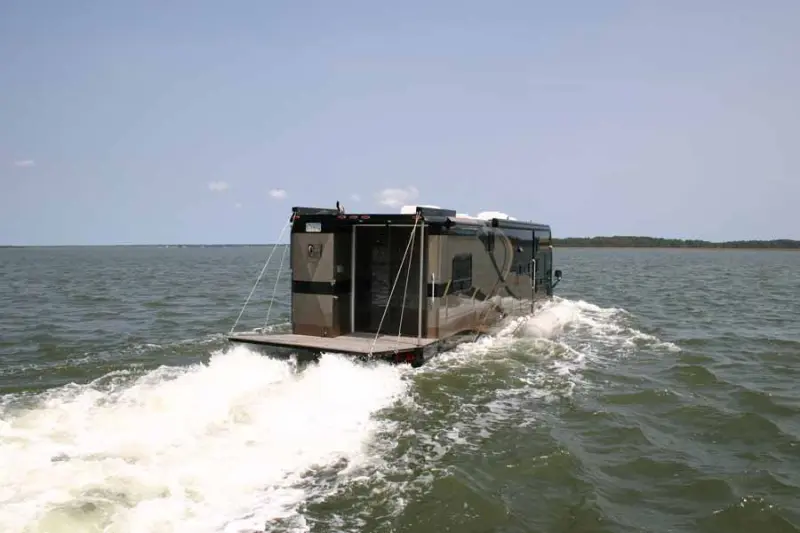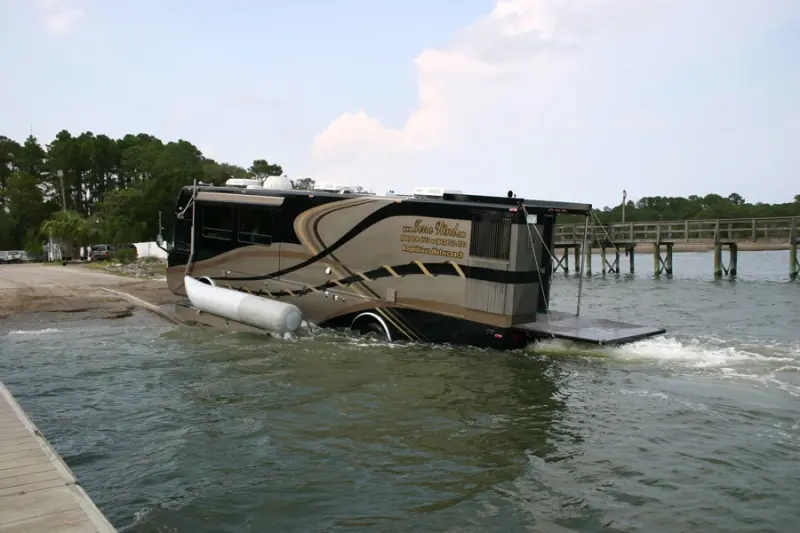 Via: motor1