Remember when smartphones were initially launched in the market and there was cutthroat competition among manufacturers? Same is the case with RV companies trying to strengthen their hold in the market. California-based startup FORM is one such example that has unveiled a modern-day camper for an ultimate outdoor adventure.
This camper is compatible with most pickup trucks such as Tesla Cybertruck, Ford F-150 pickup, and Silverado. It is spacious and lightweight with 50 gallons of freshwater storage capacity and is completely solar-powered with a 400W solar array.
Being attachable and detachable in nature, the camper easily transforms into a comfortable and relaxing living area for travel lovers. Standing on its own like a tent hut, it also offers a hybrid kitchen for indoor and outdoor use. The user will have to slide out the kitchen cooktop, sink and separate the worktop as needed. The kitchen includes a refrigerator and complete cookware set along with drawers and cabinets for storage.
In addition, there is a bathroom and an outdoor space in case you want to do star gazing or just sip wine in the middle of nowhere. With a total of 71-square-feet of floor area, users will find a full-size bed inside the camper. There is a storage space under the bed, while a foldable table and a chair allow multiple uses.
Also Read: Renault Hippie Caviar Camper Van is Mini Glamping Setup
Taking a few minutes to set up, the camper will run fully on a battery, either a 300-Ah deep-cycle lithium-ion battery or the massive automotive pack of an electric vehicle like the Cybertruck or F-150 Lightning. Designed for flexibility and stability, the camper can easily be detached from the vehicle in case you want to roam around a little. Moreover, a fan on the top and the bottom of the camper generates the airflow keeping the temperature optimal at all times.
The blues of pandemic have kept you waiting, but it's time to hit the road with FORM aiming to make 500 units in first edition. The pre-orders for the RV begin from $49,500 with production starting as early as 2022. There is a lot of money you have to shred but this camper is due to stay with you throughout your life.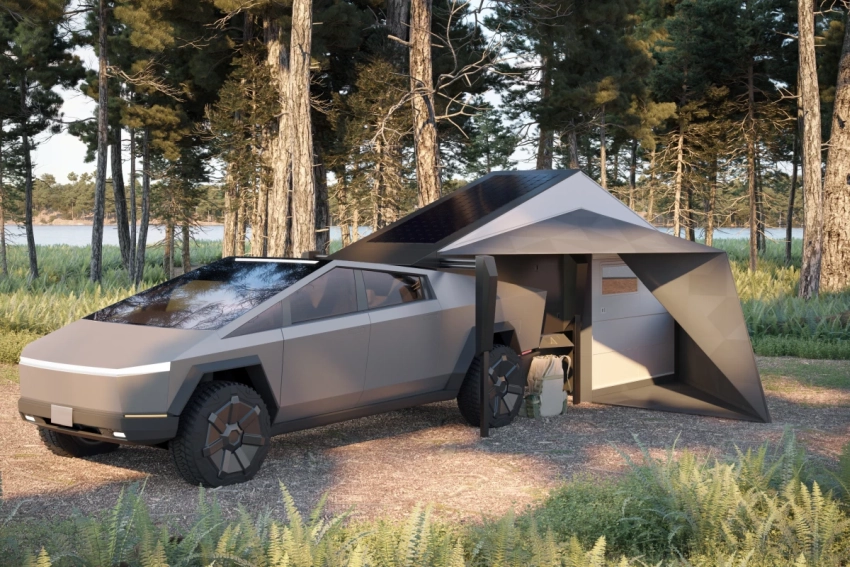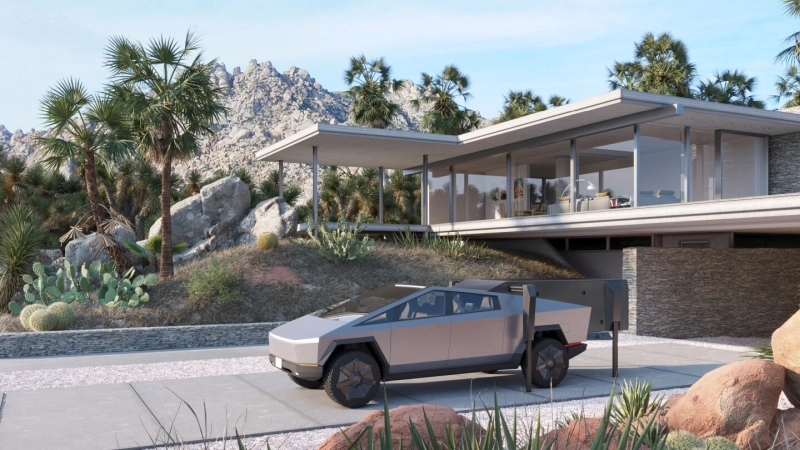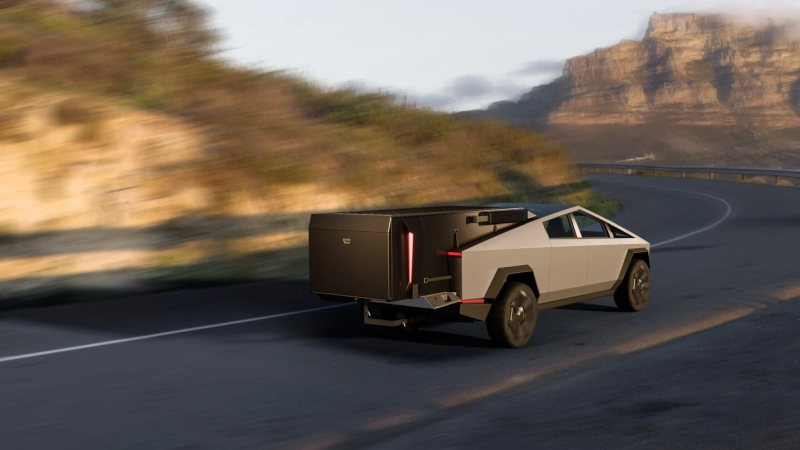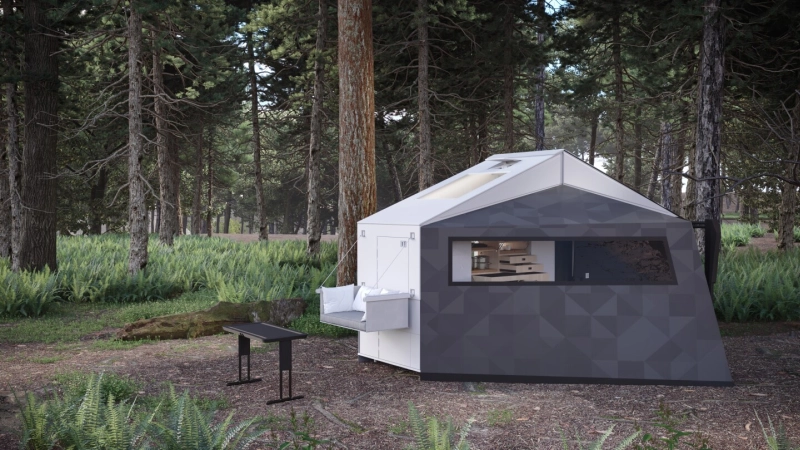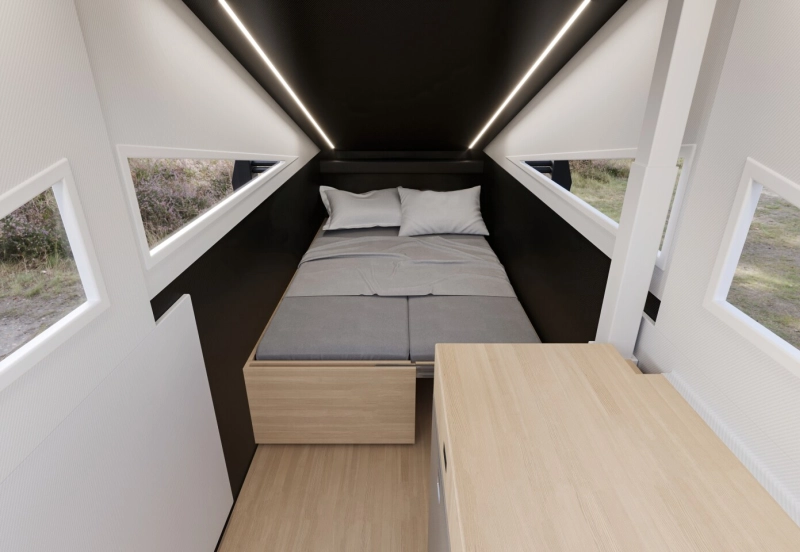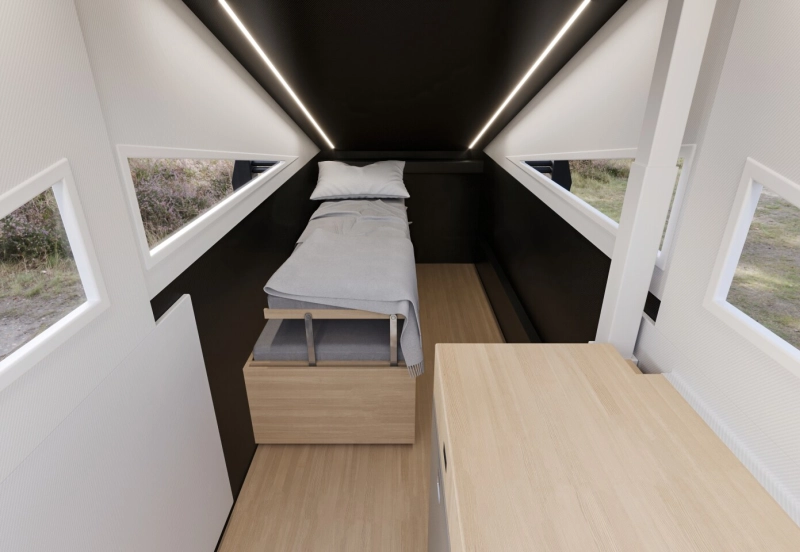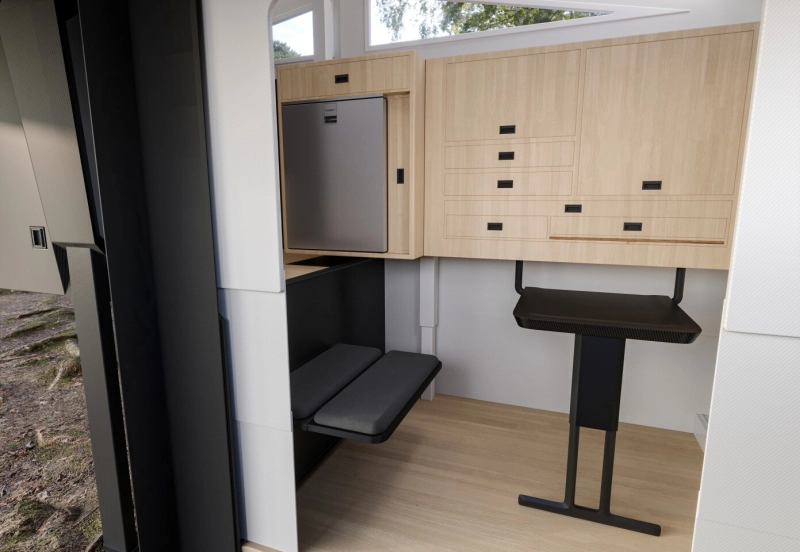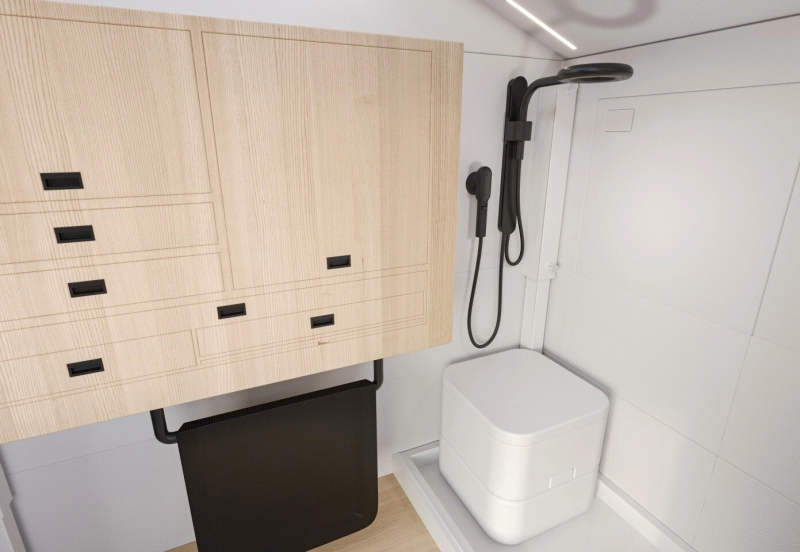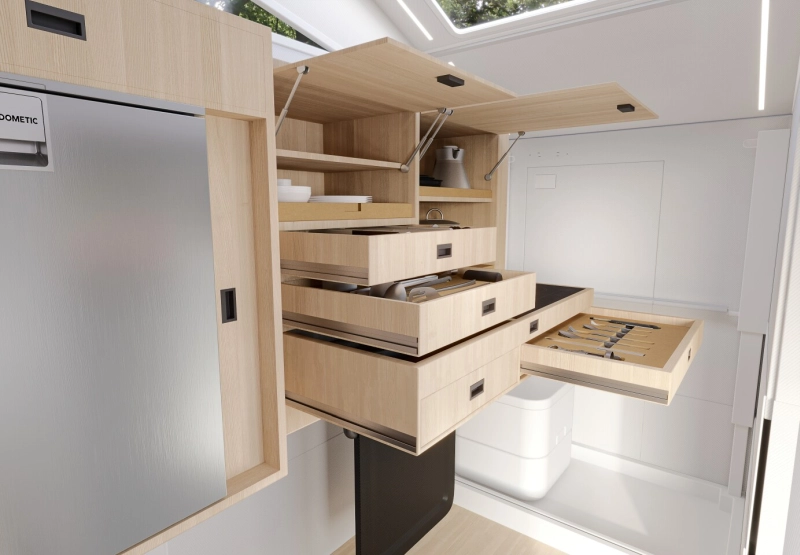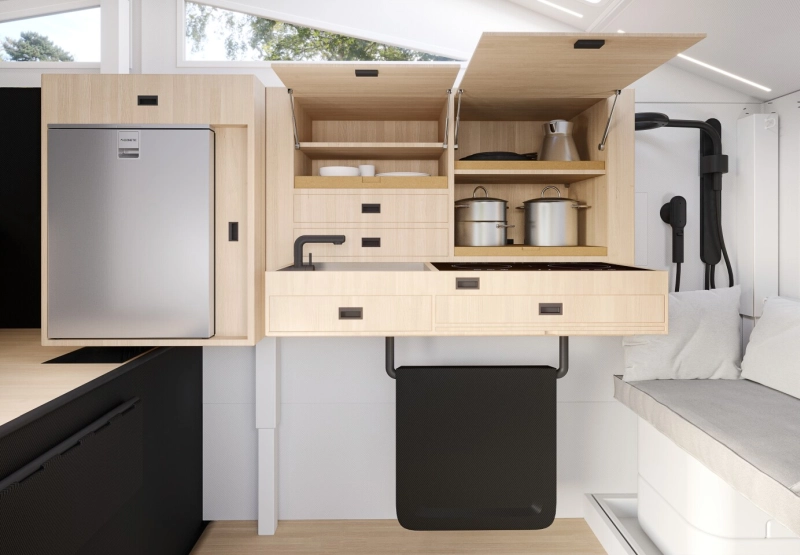 Via: DB