If you love camping but are always worried about your comfort during the stay, teardrop campers can be an wonderful choice. Take some inspiration from the Canada-based designer and travel enthusiast Pascal Pillon and his partner Diane Bissonnette, who have designed Droplet, a Scandinavian-inspired teardrop trailer to improve their own camping experience. After getting renting inquiries, they are now planning to bring it to the market through a crowdfunding campaign, but for now, the very first design can be rented through Airbnb for about US$64/night.
This Scandinavian-style teardrop trailer has big doors and wide picturesque windows to provide uninterrupted views of outdoors even when you're sleeping inside over the queen-size bed mattress. The sleeping area also hides underneath some cabinets for storage.
It is insulated with closed cell Aluminum laminated foam for a cozy and comfortable experience all year long. There are additional felt pockets on each door to keep night essentials within an arm's reach, while interiors are lit with touch-sensitive LED lamps. The kitchen is housed at the back and is equipped with fridge, stove, sink, lighting, and necessary cookware.
Also Read: Rent this Airstream trailer from Taylor Swift's Vogue photo shoot at Airbnb
Droplet teardrop trailer uses a minimum amount of screws and is made with high-strength structural adhesives to keep the overall weight at par. The living cabin sits on a trailer measuring 12.5 x 6.6 x 5.5 feet and weighing 950lbs with a 90lbs tongue weight.
You will need a mid-sized car that can pull it off to the desired locations. With easy-to-use built-in features, it seems ideal to improve the camping experience. Currently, it is a fully-developed and functional prototype that is supposed to come in production this year.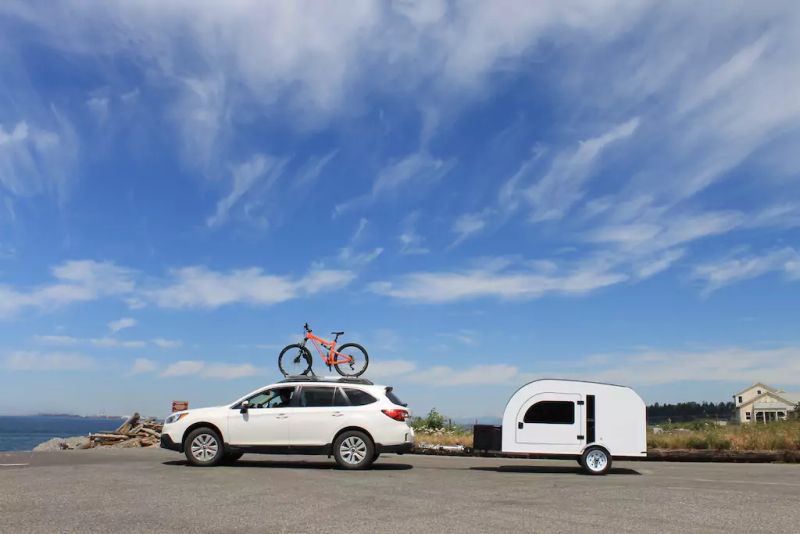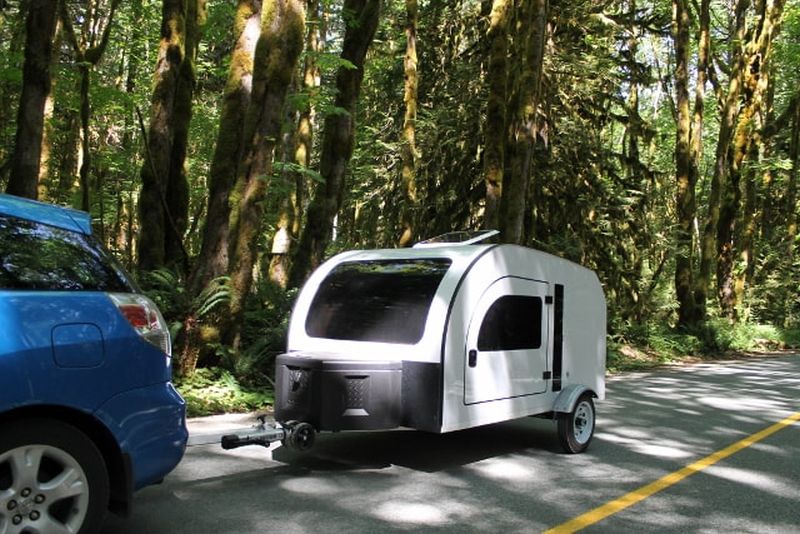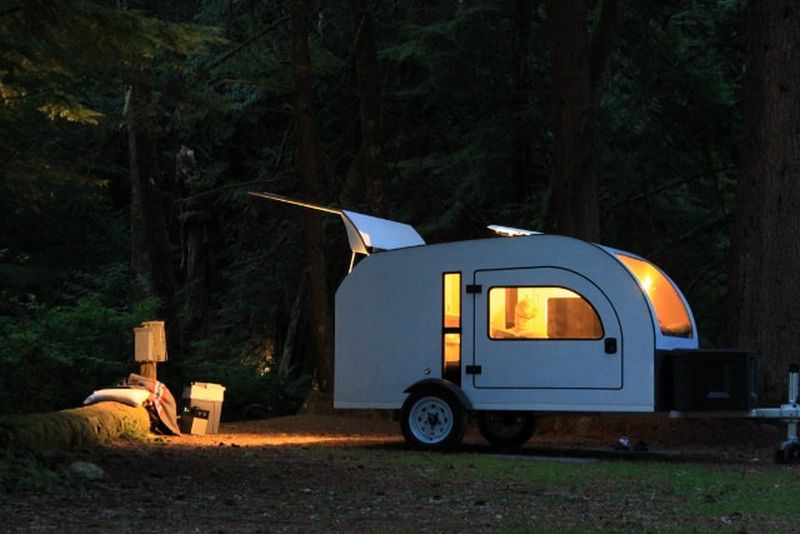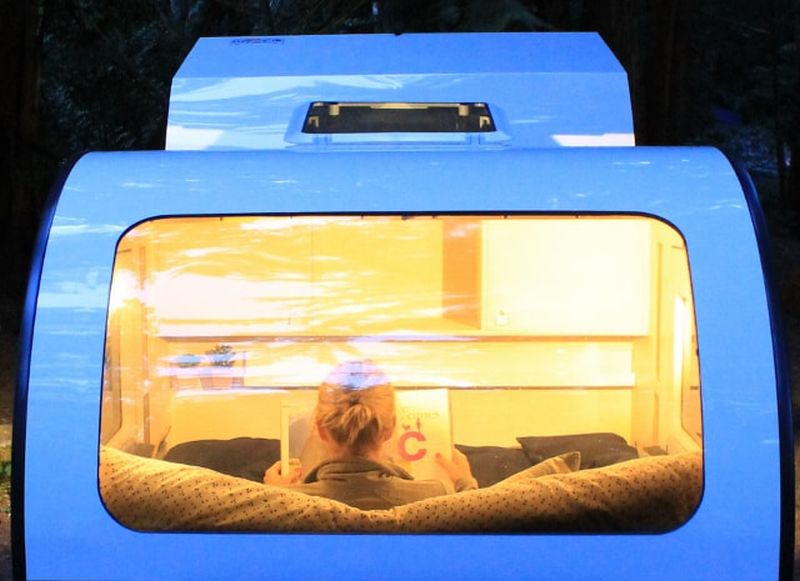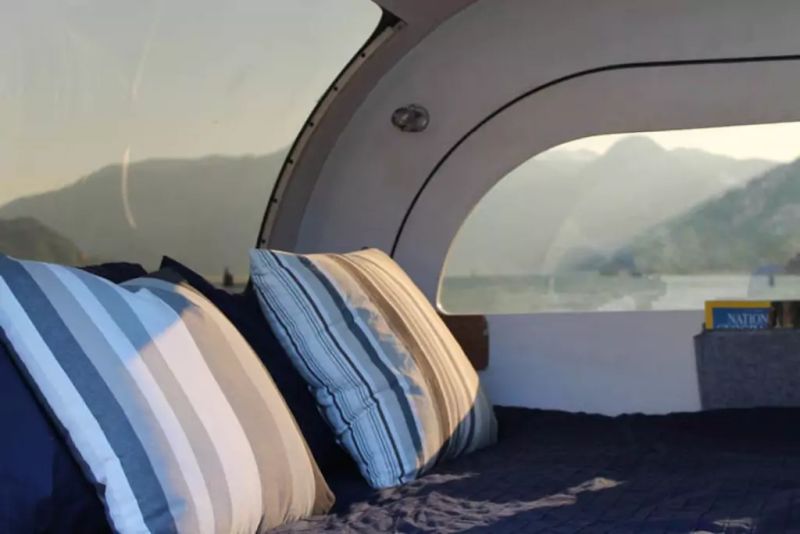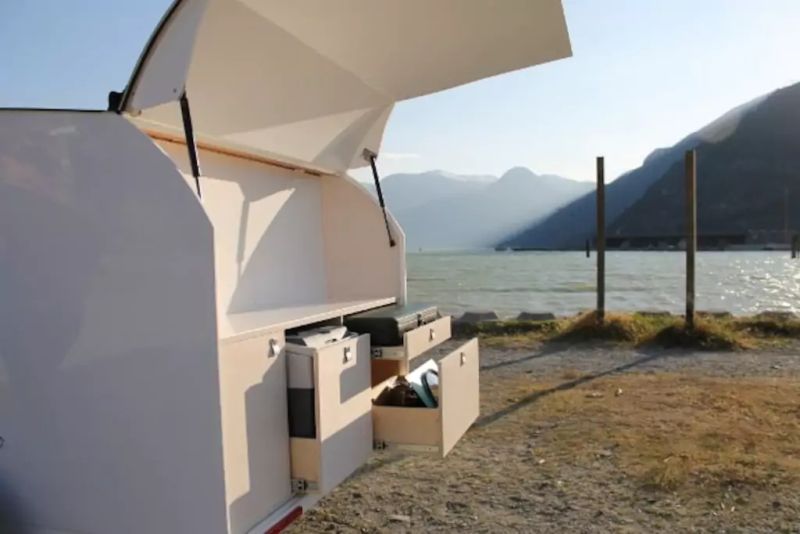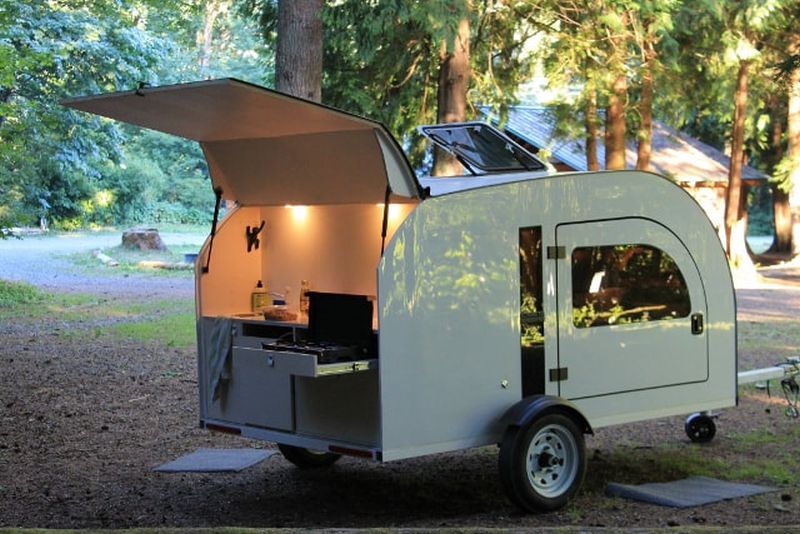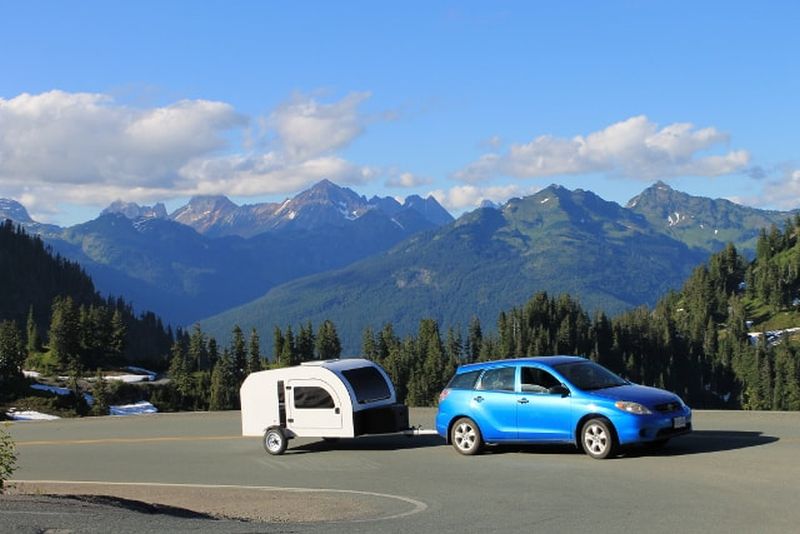 Via: NewAtlas