Airstream trailers are usually recognized as super-hip silver travel trailers seen in films and TV series. They throw back the golden memories of camping when its popularity was at a peak, but it's not that they aren't famous now. Today, people are using Airstream trailers not just to travel around the world but also as converted cozy vacation homes because they want to experience the Airstream lifestyle without hitting the road.
You may find hundreds of Airstream rentals on Airbnb for your next weekend getaway, but this one is unique as it has witnessed Karlie Kloss and Taylor Swift's photo shoot for Vogue back in February 2015. Dubbed as Malibu Dream Airstream, this Airbnb Airstream trailer in Malibu is perched on a private land with infinite ocean views in front. It's been refurbished into a large studio with three slide-out glass panels opening a large cantilevered deck with unrivaled views of County Line beach, the Channel islands, Catalina and Deer Creek Canyon.
Also Read: 25+ Most Unique Airbnb Vacation Rentals from Around the World
Inside, there is a queen-size bed and a pullout couch to accommodate three guests. The kitchenette has needed accessories to cook your favorite breakfast, and a private bath complete with a hot shower to complement the beach holiday. Peaceful, ocean-side location of the Malibu Dream Airstream makes it a perfect place for people wanting to spend some time out of crowded cities. It can be booked for US$500 per night at Airbnb.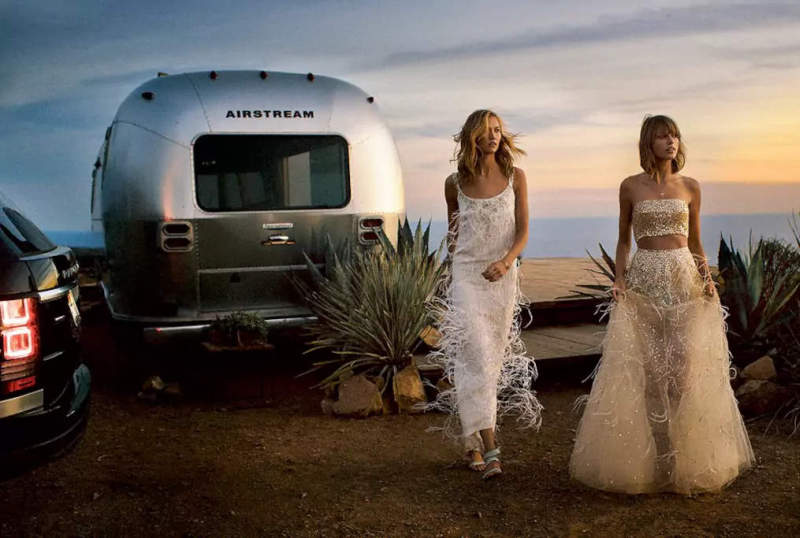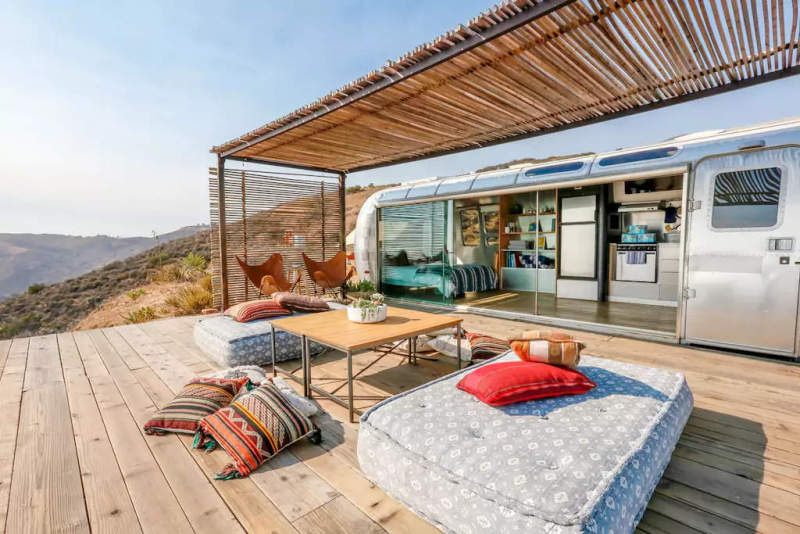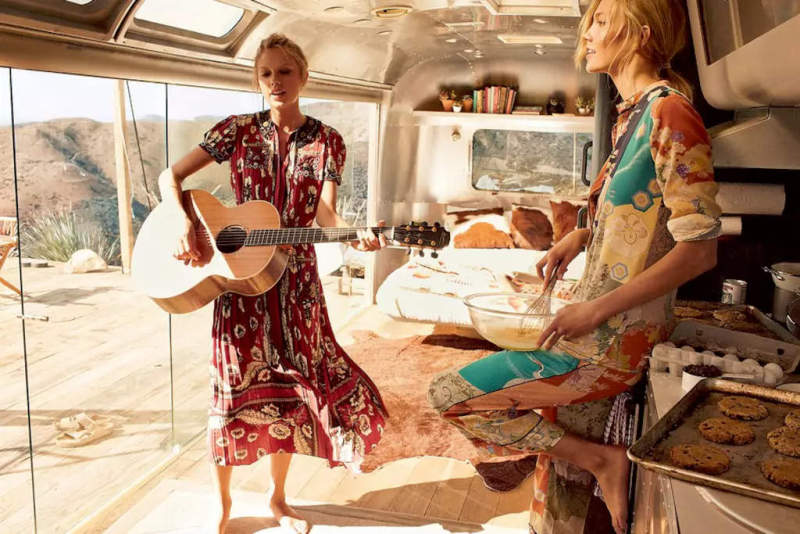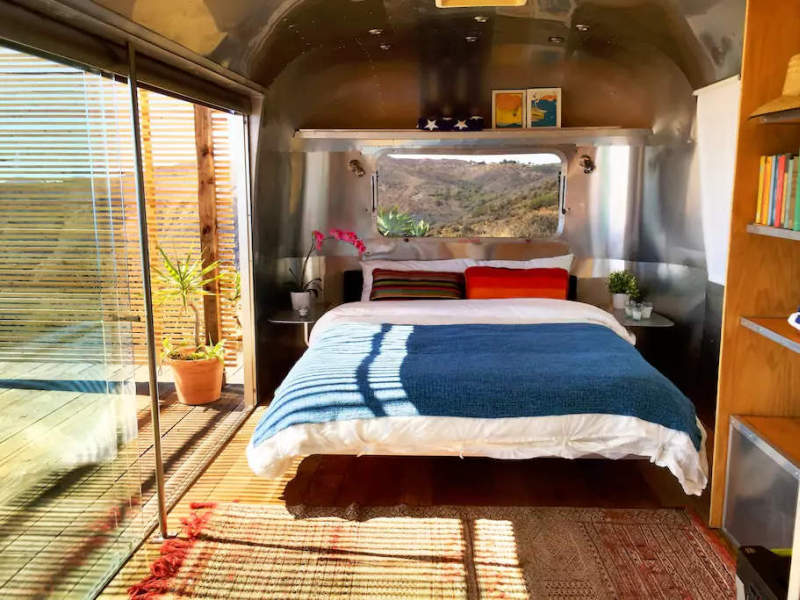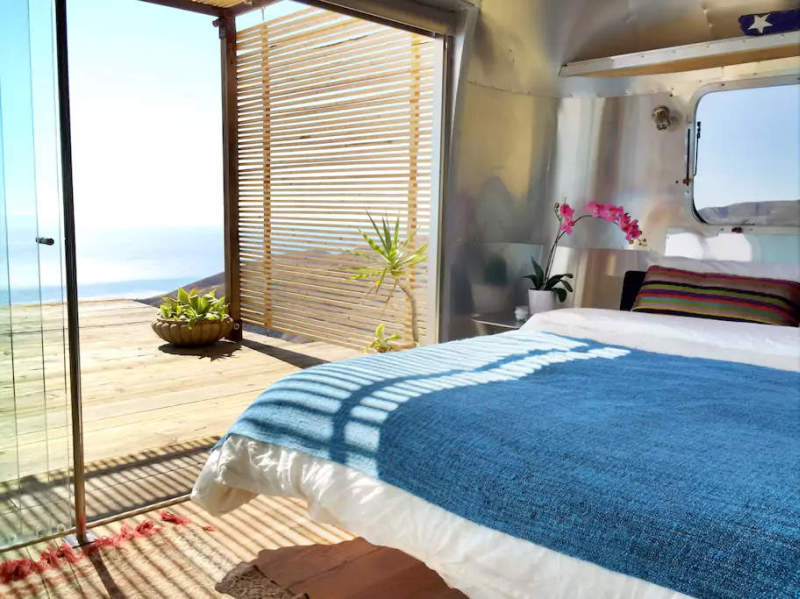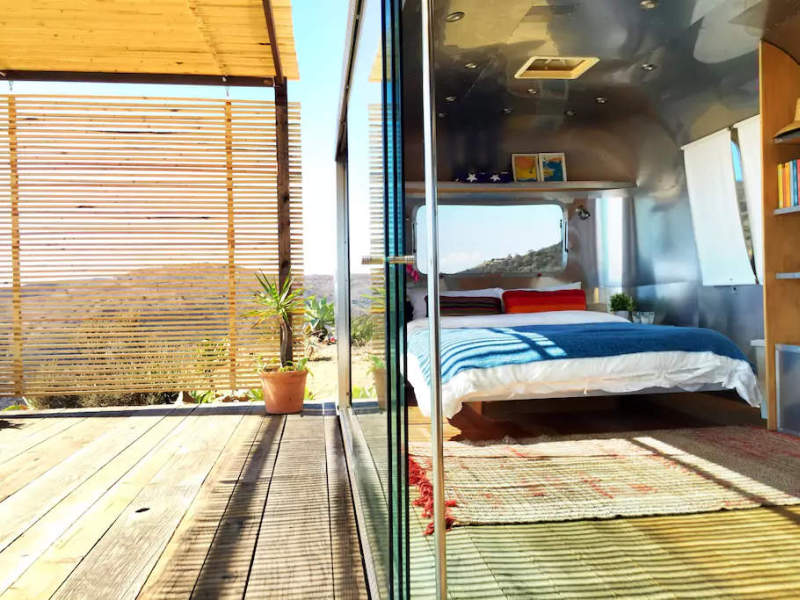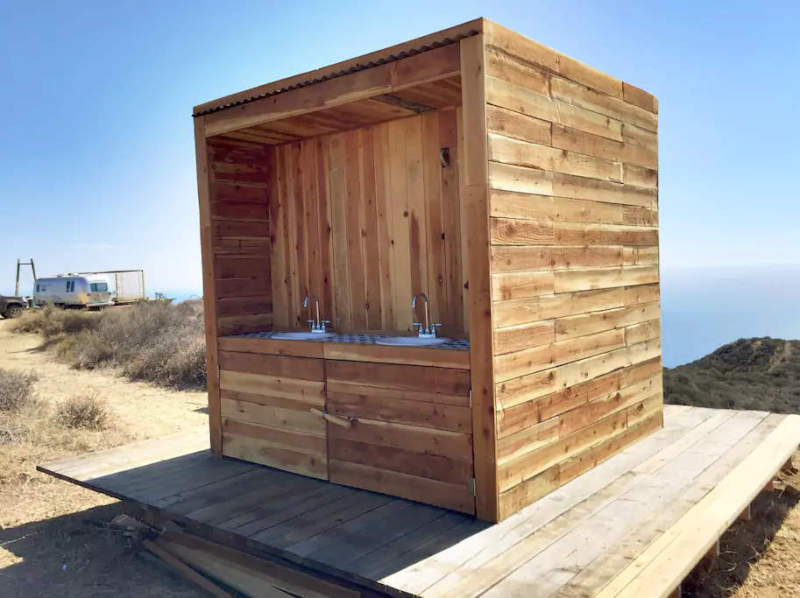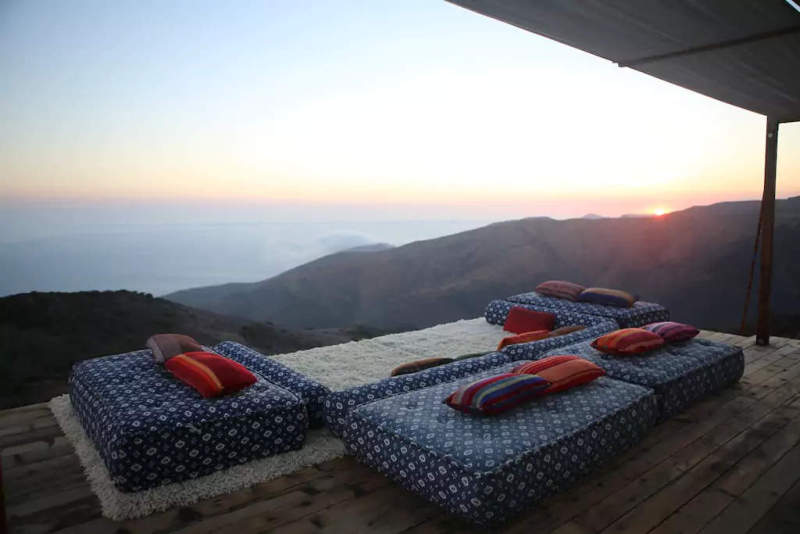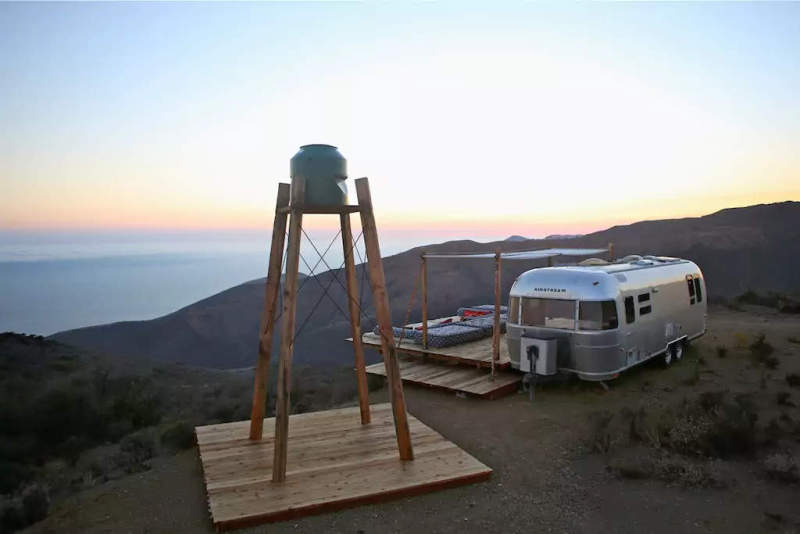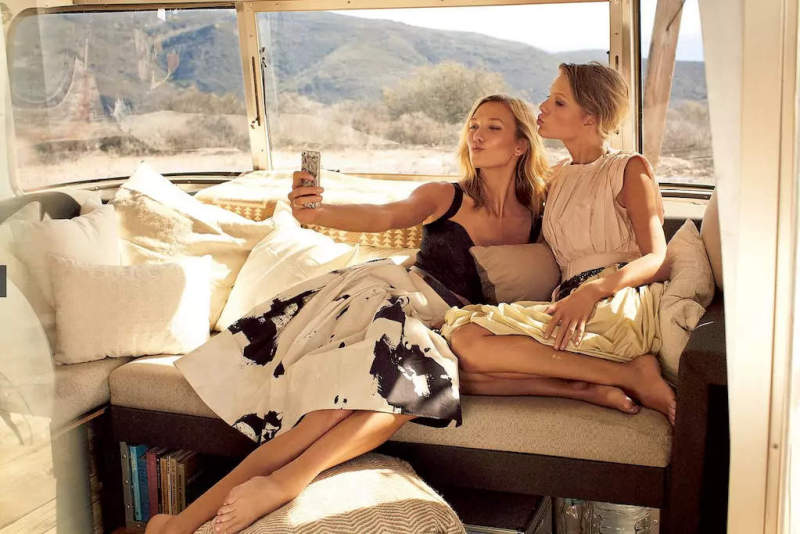 Via: Wideopencountry