If you are an RV enthusiast and own a dog, you will surely love the idea of having a camper doghouse at home. Yes, you can buy one for real. Portland-based carpenter Steve Johnson of Big Creek Mercantile creates canine campers that can help you recreate RV life for your dog.
Each handcrafted camper is a scaled-down recreation of classic campers. They are made from solid wood and painted with exterior-grade house paint.
The doghouses are not short of modern amenities – they are equipped with LED lighting, universal phone mount, curtains in windows and framed artwork. You can keep an eye on your dog remotely using the companion mobile app – just place an old smartphone on the phone mount inside.
In addition, there are stainless steel food bowls integrated outside the dog camper. The bone-shaped back bumper can be personalized with the pet's name. Canine campers are not movable, they are designed as a private space for a dog that can be placed inside or outside the house.
The canine campers come in three models – Classic, The Old West, Wizard of Oz, and three different sizes to choose from according to the dog's breed. The price ranges between $300 to $600, depending on size and other requirements.
Also Read: These DIY Cardboard Pet Homes are Cool Enough to Suit any Interior Style
The maker, Steve Johnson also has an online store on Etsy (which is temporarily unavailable until early April). In addition to dog campers, he builds a variety of tiny houses and western-themed buildings for animals.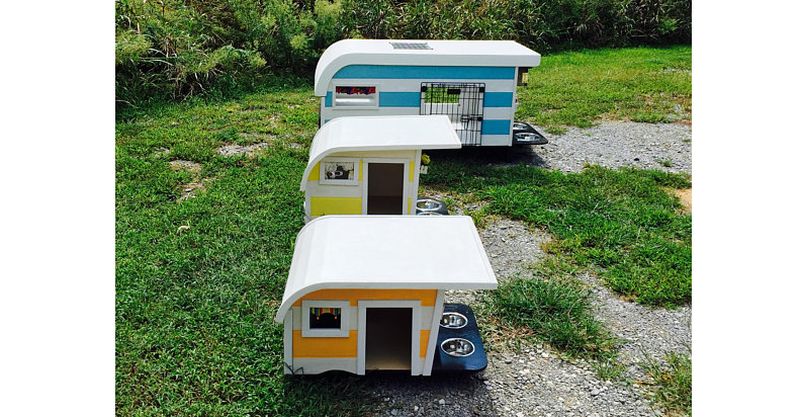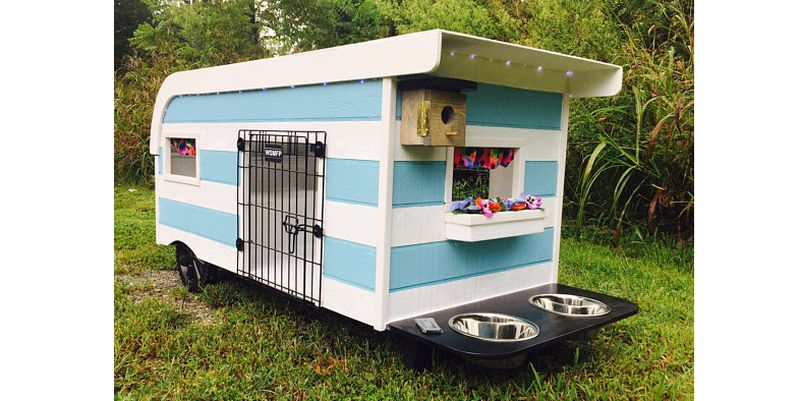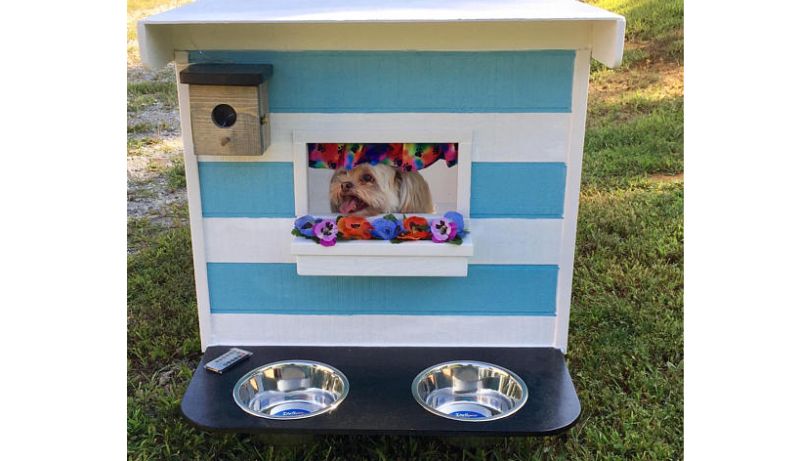 Via: GoodLivingGuide