International design firm Carlo Ratti Associati in collaboration with Swiss furniture company Vitra has created Lift-Bit, a fully internet-connected sofa. This versatile, transforming sofa allows users to customize the seat into any desired configuration to suit their living space.
The Lift-Bit consists of a number of hexagonal stools combined together to form a furniture unit. It is aptly named, as the honeycomb-like units can be easily raised or lowered down, using the smartphone app. By reconfiguring these hexagonal stools, the user can easily convert the couch into a bed or a complete lounging area.
On connecting with the mobile app, this furniture unit can be transfigured, and the height of individual stools can be adjusted as per your comfort. For instance, when sitting in front of your TV you can raise the height of a few stool units to act as a table for the tea/coffee mugs.
Also Read: Divano Letto Sofa Bed Allows You to Sit or Sleep at Your Convenience
All thanks to IoT technologies, the app-connected sofa has the potential to easily transform your home interior into any desired configuration. Whether straight, curved or diagonal patterns, you can effortlessly create endless furniture designs using this single unit. It will help you to create functional seating that works within a fixed space.
Truly Lift-Bit is a perfect furniture unit for apartments or offices with limited space.
UPDATE: The modular sofa can be pre-ordered right away.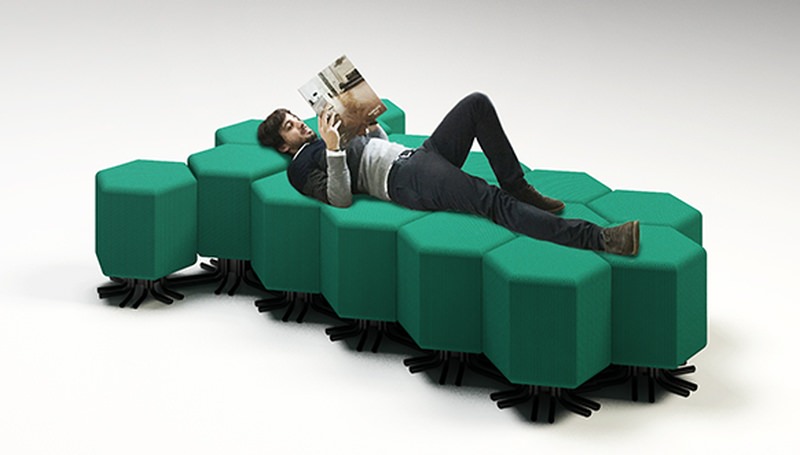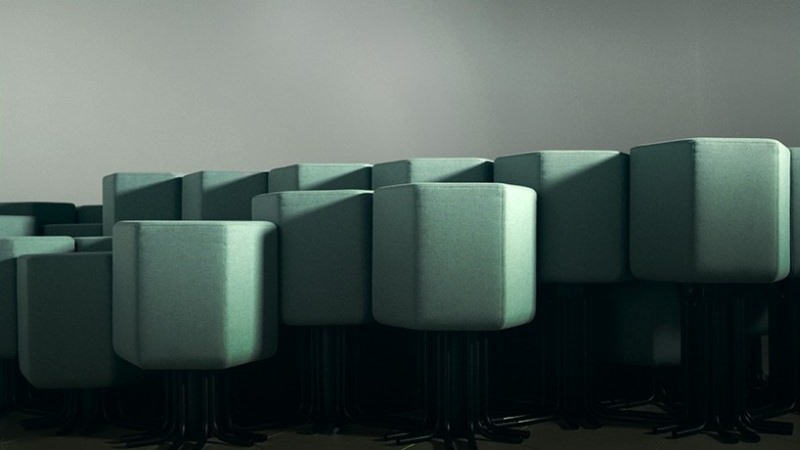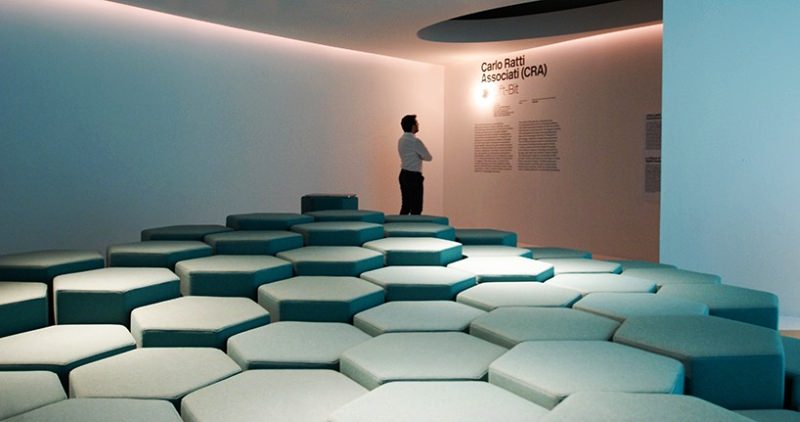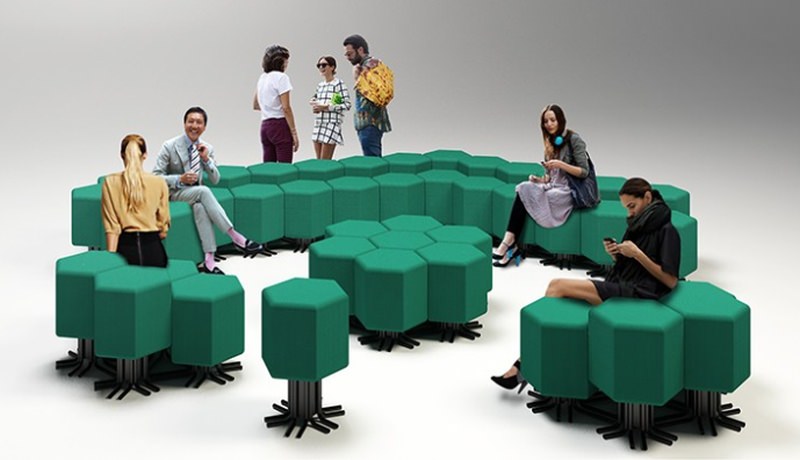 Via: Designboom