Cats are undoubtedly the most pampered pet we have at our homes. These lazy little felines are hard to train and love lounging. You can spot them luxuriating on your bed and sprawling on the kitchen shelf. However, the same lovable felines become a headache when they start shedding their hair. If you are tired of cleaning cat hair from your bedroom why not just give your cat a space of its own. I don't mean a room here, but a cat couch would just do fine.
Work in Progress has introduced a cat couch that is hand-crafted miniature-sized furniture for your feline friend. This LA-based studio aims to replace all wasteful cat furniture with a sustainable solution towards a better future. The cat couch is made from fine Baltic birch plywood and features a removable scratch pad that can be recycled and is replaceable.
What adds to the beauty of this feline furniture is the patterned cushions designed by Block Shop. These patterned cushions are hand-printed in small batches in Jaipur, India. The cushions are made using non-toxic pigments. The cushions can endure plenty of wear and tear and are available in three stylish prints: Raj Mandir, Saddle Blanket, and Mini Dot Dash.
Also Read: MYZOO Studio's Cat Chair Keeps Your Feline Buzzing
Specifically designed to cater to the needs of your lovable cat, the cat sofa is made to fit into your aesthetics. Every single design is printed onto heavyweight, textured linen. The cat couch is available for $195, while refill scratch pads are available in a pack of 2 for $18.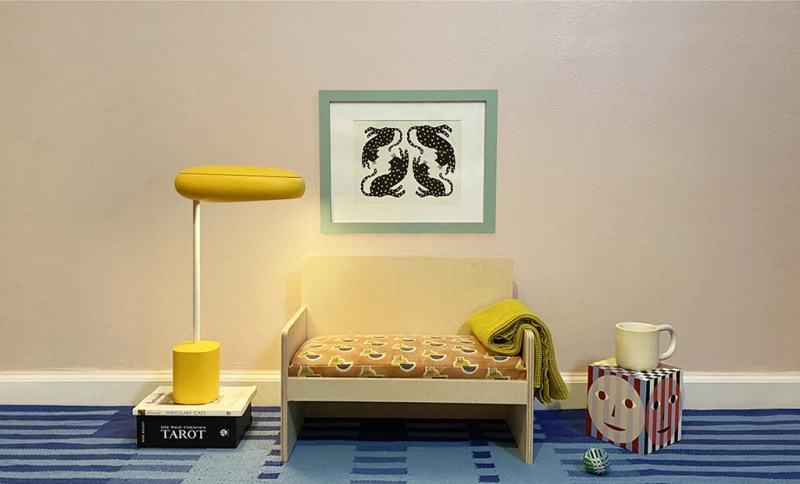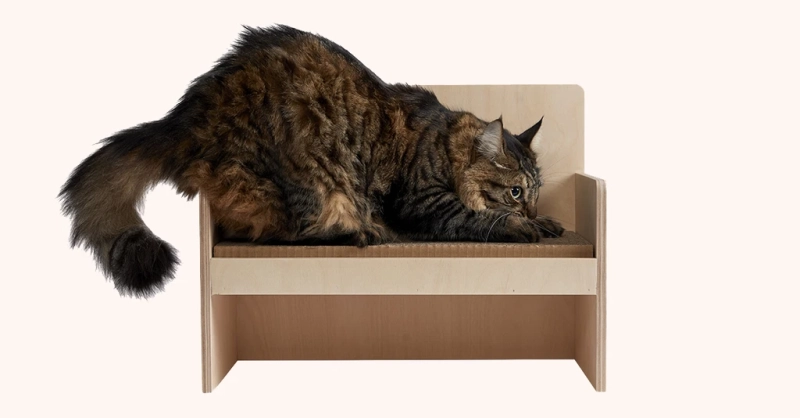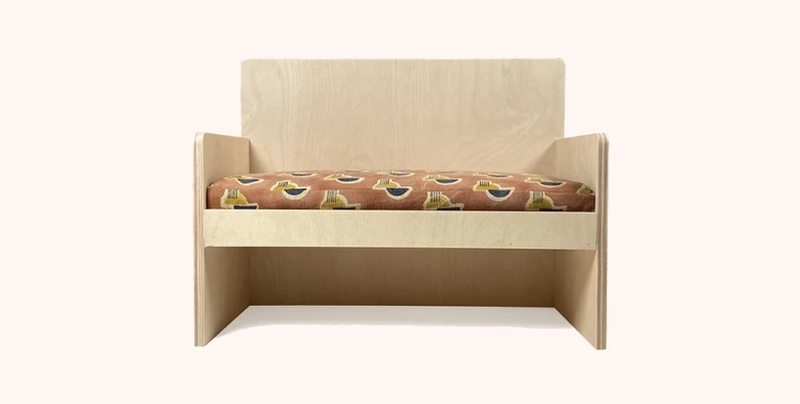 Via: Apartment Therapy