Dogs may be man's best friends but it is the cats that you end up adoring the most. These furry creatures are highly territorial and need some space for their personal grooming. If you are worried about a feline messing up your sofa cover or leaving dirty paws on the cushion cover, you need not worry anymore.
Taiwanese pet furniture brand, MYZOO Studio which is renowned for its pet furniture especially kitten-friendly materials has now introduced a Cat Chair. This particular chair is a floor bench design of the busy cat series launched by MYZOO studio. This furniture would turn into a perfect paradise for your feline as they can sleep on it or prefer to sleep within depending upon their choice and mood.
The cushion that comes with the chair can be put to varied uses as it offers a seating for humans as well. Additionally, the furniture unit can also be brought to use as an ottoman or a small table to keep your books or a coffee mug while you cuddle up with your cat.
Also Read: Myzoo Studio's Spaceship-Inspired Cat Beds
It measures 50cm in length and 43cm in breadth. A height of 35cm supports it to the core. The chair and its cushion are made up of pine and high-density sponge that will make it a perfect jumping platform for your kitty.
A non-slip silicone mat and scratch resistant sofa fabric is a cherry on the cake. Your cat will keep buzzing throughout the day as MYZOO studio also offers you multiple other cat products to add comfort to your feline life.
The Cat Chair weighs around 5.95kg and can hold up to 100kg. The cat chair is currently available through MYZOO Studio for approximately $130.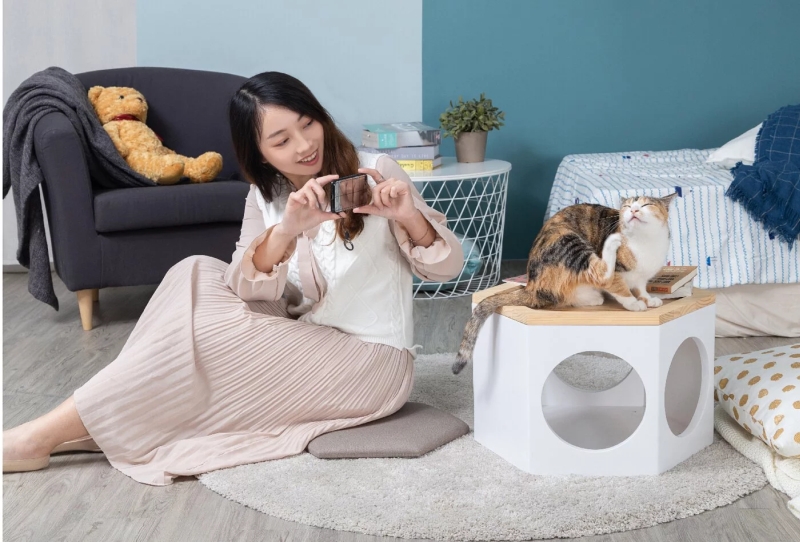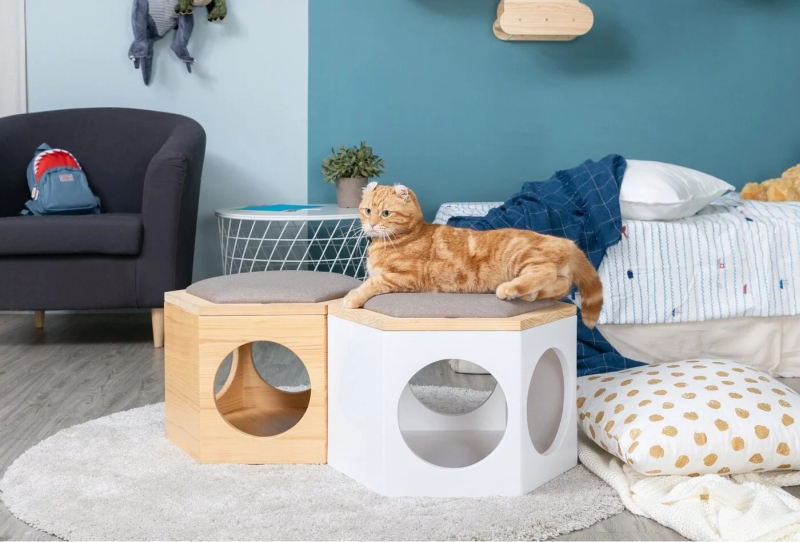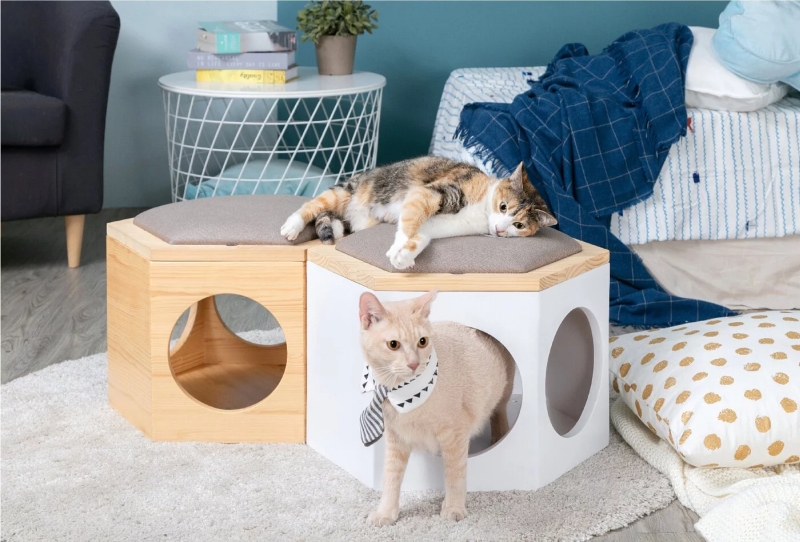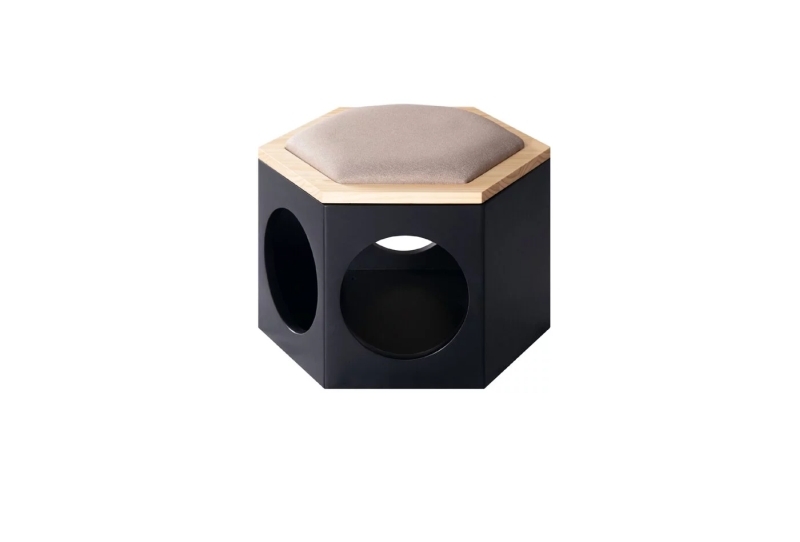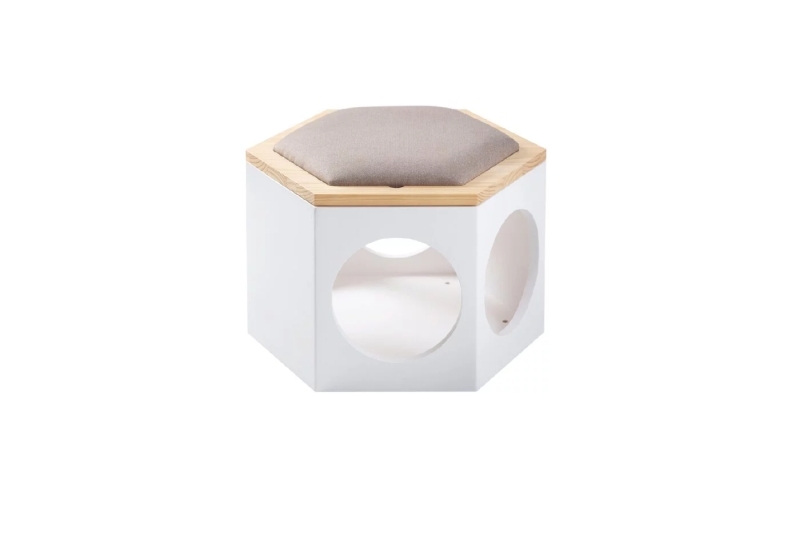 Via: MYZOO Studio