Anyone who shares living space with cats knows very well who rules the house. But that surely doesn't mean you have to compromise on living space by adding cat furniture. Catssup by Dennis Cheung Hoi-Kwan – an architectural designer and founder of Hong Kong-based boutique furniture company Studio Ryte, is a practical and space-saving solution that utilizes vertical space on your existing furniture to create virtual cat treehouse or a floating playground for felines.
Instead of using floor space, Catssup cleverly takes up vertical space of your interior for cats to play. The cat-friendly design boasts a non-intrusive attachment technique that takes only three minutes to install.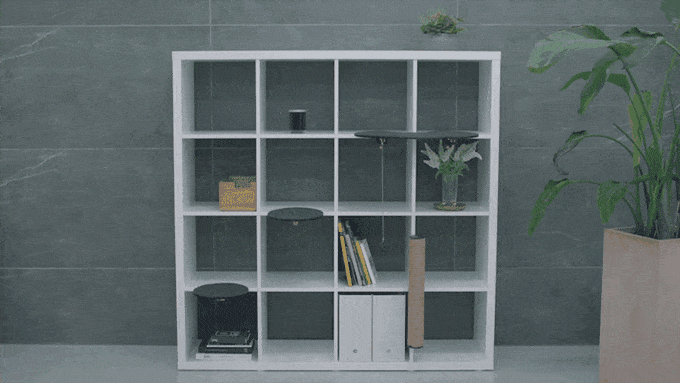 Instinctively, cats are very comfortable with heights. But small city apartments fail to provide enough vertical space to felines due to limited interior space. Moreover, bringing in a bulky cat tower will only add to furniture clutter in the house. To solve the problem, Catssup has been designed to be simple and flexible.
Also Read: Neko Cat Tree Costs More Than a Condo's Annual Rent
With the help of its adjustable C-clamp, it can be fixed onto any horizontal board, such as bookshelves and tables. The Catssup series includes five products:
Dot Step (circular stepping platform)
Climbing Tower (A refillable scratch post)
Sleeping Pill (cat lounge)
Cloud Lounge (cat lounge)
Space Ball (pendant toy ball)
It also comes in three different colors to effortlessly blend into different interiors and spaces. To help bring the product into the production phase, Studio Ryte has launched a Kickstarter campaign. The campaign has already raised $8,836 of $19,108 funding goal. The early bird supporters will get a number of discounts, provided it hits the funding goal.