Paint can add a splash of freshness to any room. However, most people ignore the ceilings while repainting the rooms – a common mistake, as ceilings can change the ambience of the entire room. The ceilings offer a different kind of canvas with a challenge, which can prove quite messy as you constantly have to fight against gravity to prevent any splattering.
Avoiding splatter while painting your ceiling is certainly not an easy thing to do. It can be a sloppy job unless you take necessary measures against paint bespatter. While you should lay clothes around your space before you begin the task, you can prevent making a mess if you use proper techniques. Here are some useful tips you should know to paint a ceiling without making a mess.
Prepare the Space
You need to prepare the room for your painting project – get things out of the way or cover them with cloth or plastic. Remove any ceiling fixtures so they don't get ruined by the paint. Next, clean the area, get rid of any mildew present, and fix up damaged points, if any.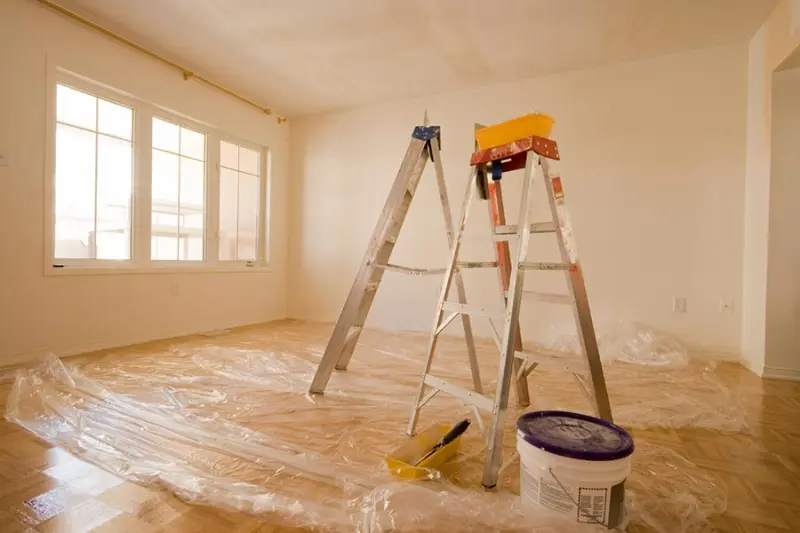 You can scrape away old, flaking paint and strip away the glossy surfaces and get them ready for new paint.
Get the Right Paint
You must buy the right paint intended for use on the ceiling. Ceiling paint is much thicker than generic paint, which makes it less likely to splatter. Therefore, you should use specialized paint from the start if your target is to avoid a mess on the floor and on yourself.
Another thing to remember is to pick the perfect shade. Yes, white is a classic and no-nonsense pick for the ceilings. However, choosing a shade lighter or darker than your walls can introduce a new vibe.
Also Read: Paint Runner Pro by Renovator
Painting Tips
First, you need to paint the corners and other hard-to-reach areas with a brush. You can get up on a stepladder and create a border of three inches wide around the edges of the ceiling.
You can then get back on the floor and use a roller with an extension handle to complete the task. Lightly coat the roller with paint and start covering small areas.
You can cover the ceiling with paint using diagonal or zigzag strokes.
Take slow and steady strokes as haste to finish the work can lead to a mess and unflattering results.
Once that is done, go over the entire space using long strokes to ensure an even paint coverage.
You must go for multiple coats, instead of trying to cover the ceiling in one heavy coat, which will most definitely splatter.