Cerasa – the Italian bathroom furniture brand, will be showcasing the Icone project comprising Eden, Free, Maori, and Suede bathroom collection during the Milan Furniture Fair 2018. All three collections feature quality materials, finishes, unique designs and versatility to suit different interior styles.
Designed in collaboration with Lorella Agnoletto, each collection evokes different emotions. They feature a unique character and style that lend a unique and sophisticated touch to the bathroom.
Eden
What defines the Eden collection is its clean lines and the 45-degree joint between the door and the frame, as well as the precious lacquering and the graceful structure of the lamp. There are modular partitions inside cushioned drawers for more convenient storage. Furthermore, the metal elements and metallic powder coating adds strength, resistance and industrial style to the collection. It consists of a standing washbasin, a safety mirror with metal shelf and a nickel finish flexible LED lamp.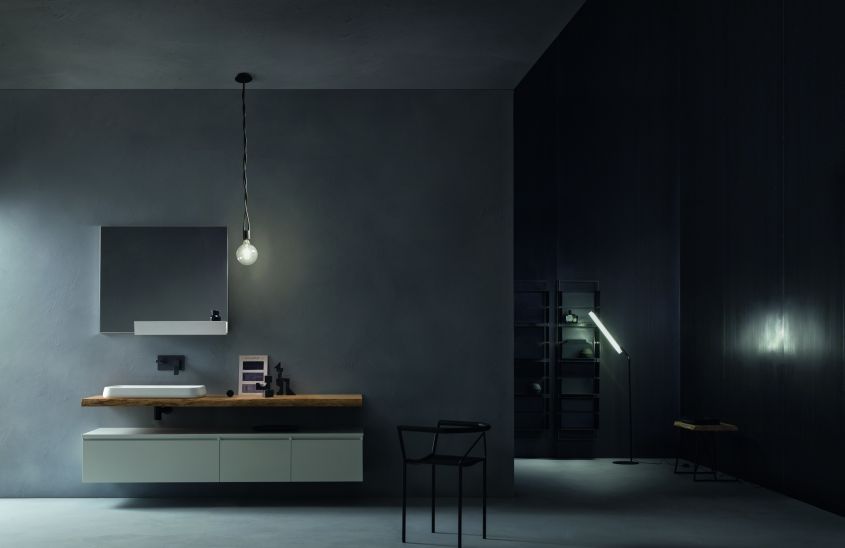 Free
The Free collection evokes a vintage flair with its shape, shades of wood, leather elements and metallic details. The compositional freedom revolves around the inclined shaped mirror, wall-mounted LED lamp and the smart washbasin resting on solid wood feet with metal tips. The exterior can be painted in RAL matt colors or in three finishes with metal powders.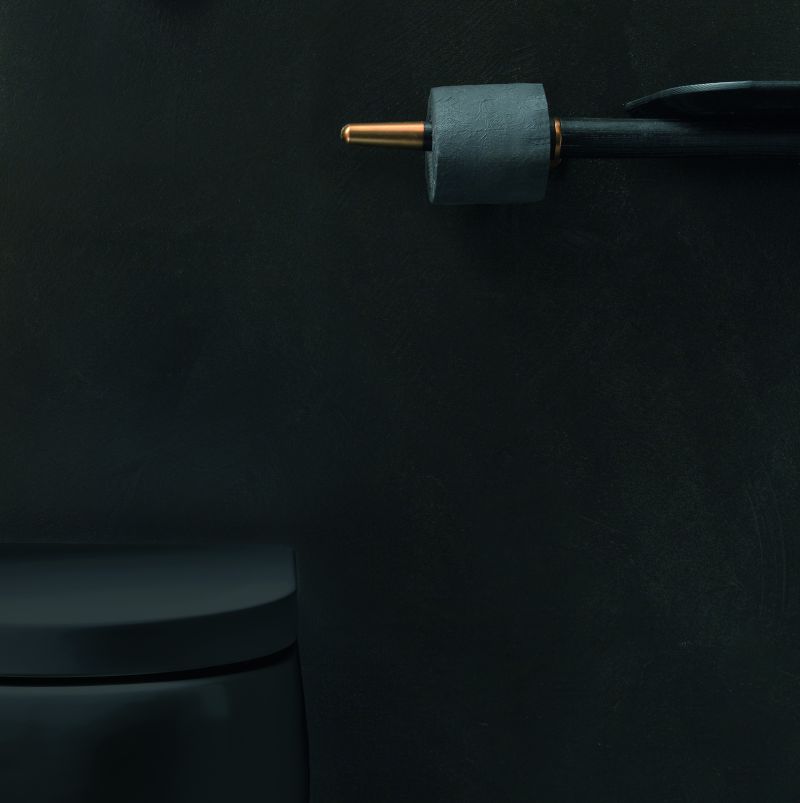 Maori
The Maori collection combines Japanese style with simplicity and clean lines. It consists of Eucalipto veneered washbasin unit with drawers, round mirror, Daiki lamp and storage shelves. The eclectic character of the collection is shown through its thick door, rose gold finishes, Soft Touch lacquers and eucalyptus wood.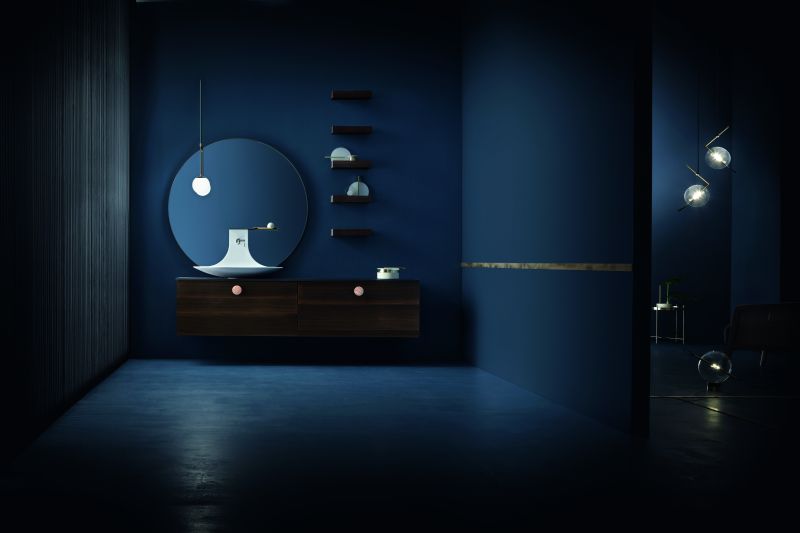 Suede
Canaletto walnut with bronze base, Evam washbasin, and mirror with glossy antique Bronze finish lacquered metal frame are some highlighting elements of the Suede collection. It is a versatile product that can connect rooms with different functions, giving your home a contemporary connotation with the modern art decò style.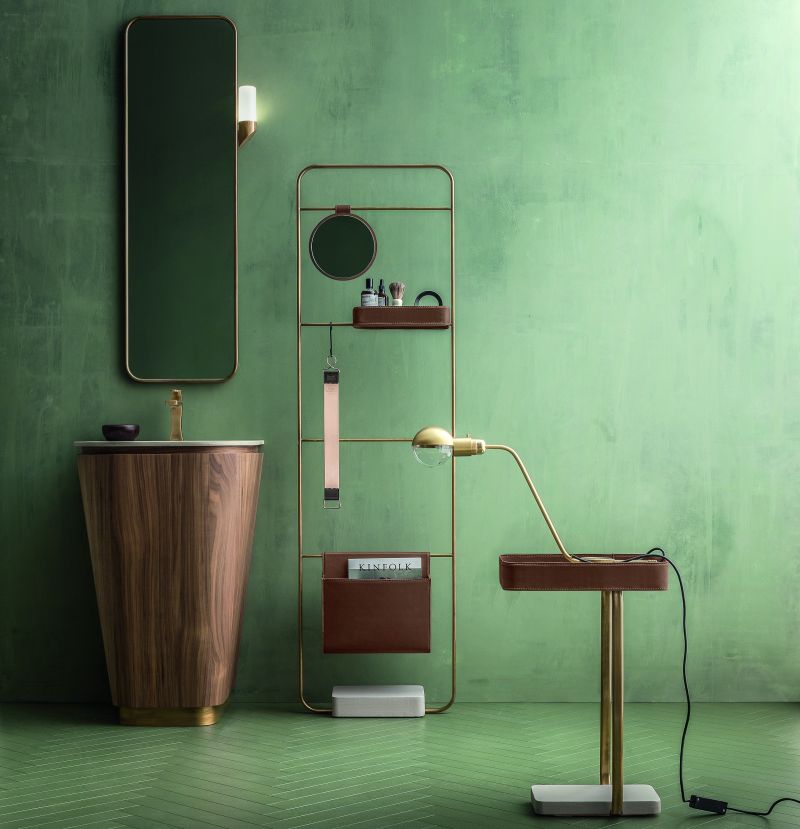 Special thanks to Orianna Ragagnin of Cerasa for sharing details and images with us!