LG Electronics has unveiled its new and cutting-edge LG Signature series at CES 2016, bringing company's revolutionary and high-tech products under single name. The Signature series, which includes 4K OLED TV, washing machine, refrigerator and air purifier, are fabricated with the aim to mark its presence amongst high-end consumers and tech nerds.
Premeditated to dominate the Consumer Electronic Show, the premium range of products comes with many gleaming and elegant features, thus proving to be a glimpse of futuristic devices that bring an element of luxury into your living.
4K OLED TV
The LG Signature 4K OLED TV is an ultra-thin television featuring LG's OLED panel and a sound system that can invoke anyone's greed and desire. The panel spanning one-tenth of an inch is a sleek television that beautifully blends into contemporary living. With speakers placed inside the stand, the television comes with HDR capabilities, 10-bit panel, ColorPrime Pro, new webOS 3.0, etc. Acknowledged with an Ultra HD Premium seal of recognition from UHD Alliance, the LG signature television promises to offer best resolution, proving to support the ultimate TV technology.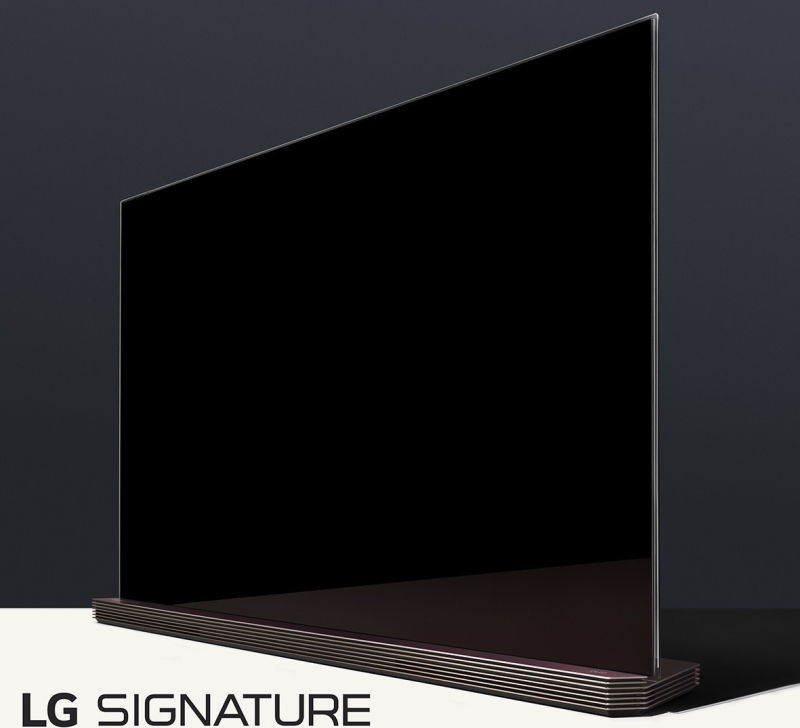 Refrigerator with KNOCK-ON feature
Keeping the innovative spirit alive, LG Signature Refrigerator series is taking a step further with KNOCK-ON feature to its already award-winning Door-in-Door design. Designed to keep food fresh for longer period, the fridge comes with transparent surface that allows users to look inside without opening the door, thus saving energy.
For effective cold air retention and longer food storage, the interiors of the fridge consist of stainless steel, while the Auto Door feature opens the door when someone approaches. To offer safety, the smart refrigerator does not open when approached by pets and babies.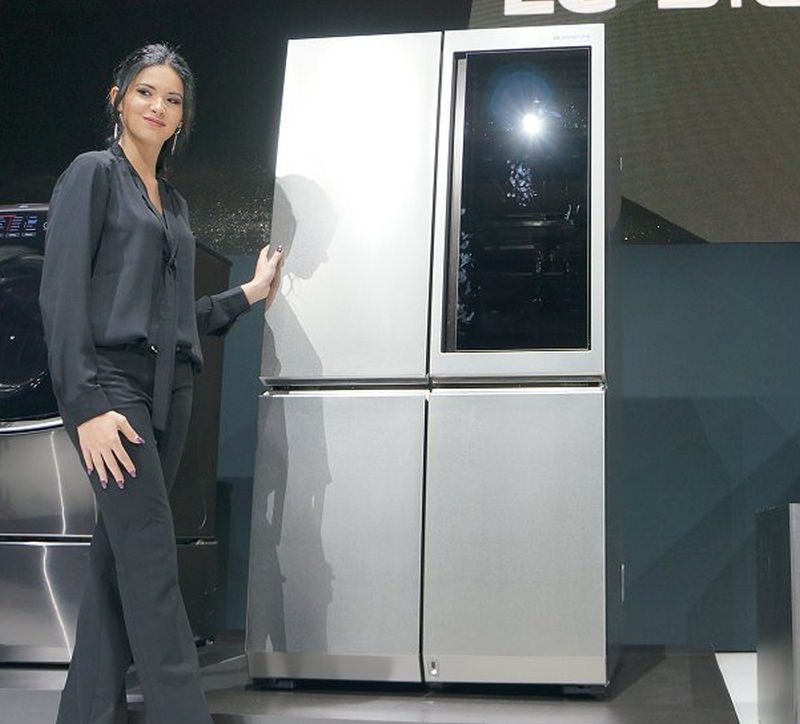 Washing Machine
LG also displayed it advance version of revolutionary LG Twin Wash. The upgraded version of front loading washing machine is more sophisticated that comes with some advanced features like unique SideKick pedestal washer. Designed to offer more convenience to users, the touch-enabled washing machine comes with a 17-degree angle that helps users to see the screen even in standing position. The Push Open feature helps in opening the front door with single hand, while the LG's proprietary Centum System improves washing machine durability and efficiency.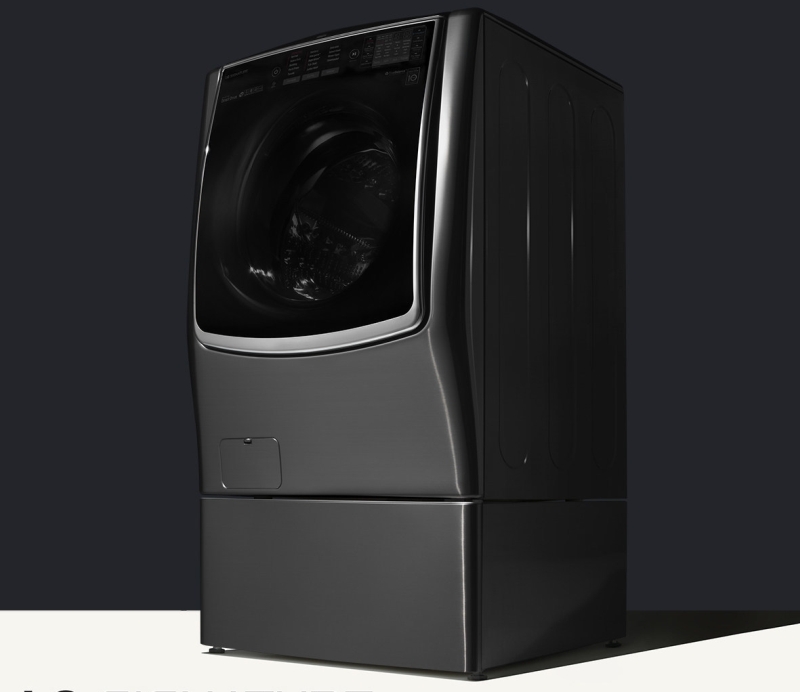 Air Purifier
To offer clean and breathable air, the LG Signature Air Purifier is fitted with Aqua Cyclone that has the capacity to filter harmful chemicals and bring the room temperature to comfortable humidity level. LG's Semi-Permanent Filters system helps users to remove, wash and reuse the filters for 10 years, thus proving to be a light on pocket device. Having the capacity to collect super fine dust particles, the revolutionary air purifier offers fresh and healthy air to users and consumers.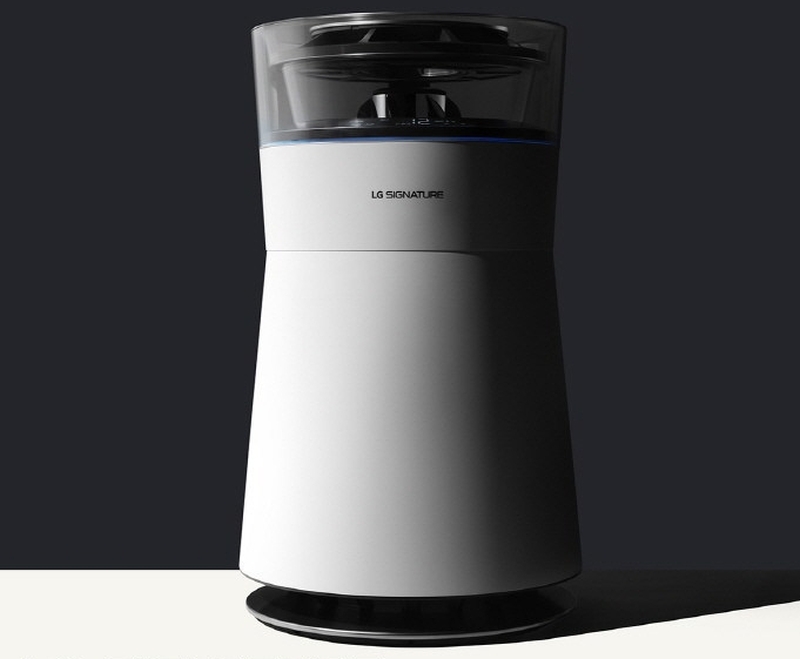 Expected to hit the market in North America, Europe and Asia, LG Signature series will surely bring the art of personification into contemporary living.
Via: Cnet