French smart home company Netatmo is famous for its innovative connected consumer electronic products, and this year at CES; the company is expanding IoT family by adding two Apple HomeKit and IFTTT compatible smart home security products. Formerly, Nest was the only one providing smart gadgets for smoke detection at homes, but Netetmo has moved into competition with recent launch its smart smoke alarm system and indoor siren accessory.
It detects smoke in the house through artificial intelligence algorithms and triggers an 85dB alarm, while it also sends an alert to user's smartphone. Once an alarm is initiated, you can turn it off manually or use the companion mobile app. You can use as many as desired Netatmo Smart Smoke Alarms in different rooms and access them all using your smartphone.
Using the Apple HomeKit app, you can connect it to other smart home devices for collaborative use. With IFTTT support, there are possibilities for creating newest 'Recipes'for trying other aspects of connected home. A red LED integrated into the smart smoke alarm flashes discreetly for showing that it is working properly.
Netatmo Smart Smoke Alarm is equipped with a long life battery that can continuously work for ten years. It sends you a notification just before its battery is being drained. For checking the working conditions, it runs on-going checks and makes weekly reports which can be consulted through the mobile app. This smart smoke detector keeps an eye on things happening in your home so that you feel safer when you're not at home. It will be available later in 2017.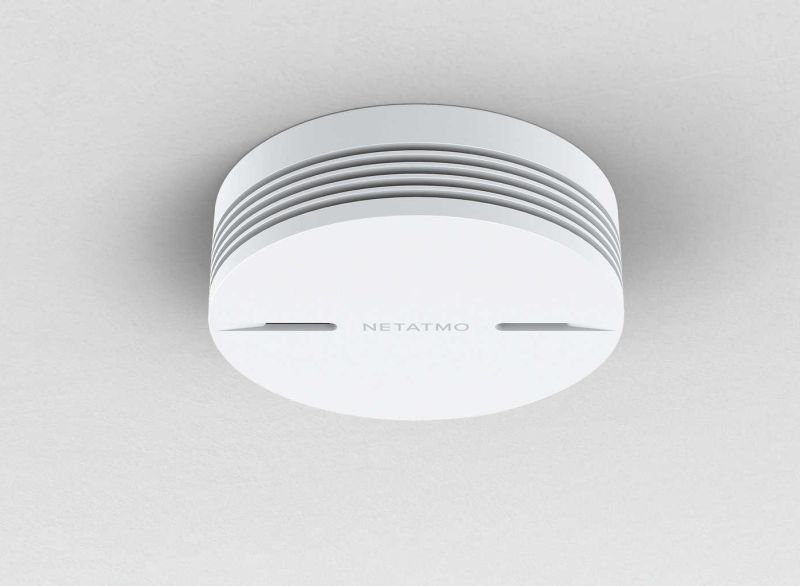 Via: Engadget