For ones who like to spend their time amidst nature, exploring every moment to its fullest, nothing can be better than a treehouse. Nestled on top, it gives you the vantage point to explore the landscape and also provides safety from wild animals. It gets even better if you have all the modern day luxuries and amenities at your disposal.
Cheriton Treehouse in Somerset, United Kingdom is one retreat you'll want to mark on your bucket list of places to travel. There's a good reason for that as the luxurious retreat for two, not only boasts breathtaking location but also feels like a home away from home.
Carrying unique design aesthetics, this mansion has multilevel capsules connected by a staircase. Deemed as first of its kind treehouse design in the UK, this retreat has two elevated decks from where you can watch the wilderness in full glory. For ones who like to observe nature from a different perspective, this place is a bliss.
The surrounding locations like the pond are simply mesmerizing. One can take a walk in the fields and by the stream which leads to the Goathill Lane. The surrounding forest and overall landscape seem inviting, surrounded by picturesque locations.
Also Read: Geometric Treehouse Inspired By "Bird's Nest" Brings You Closer To Nature
Even for ones who want to spend quality time with their partner in seclusion, Cheriton Treehouse has everything that'll make your stay memorable. There's a beautiful copper bathtub with enough skylight entering the space. Underfloor heating makes the space cozy, especially in cold climatic conditions.
Under the duvet, the panoramic windows and huge skylight makes you feel as if you're up on the trees, experiencing nature's grandeur. Moreover, the interiors are draped in oak wood, the smell of which resonates in the whole space, transcending you to a magical world.
At £270 per night for two people, the treehouse is a must visit destination for its sheer beauty and comfort.
Cheriton Treehouse interiors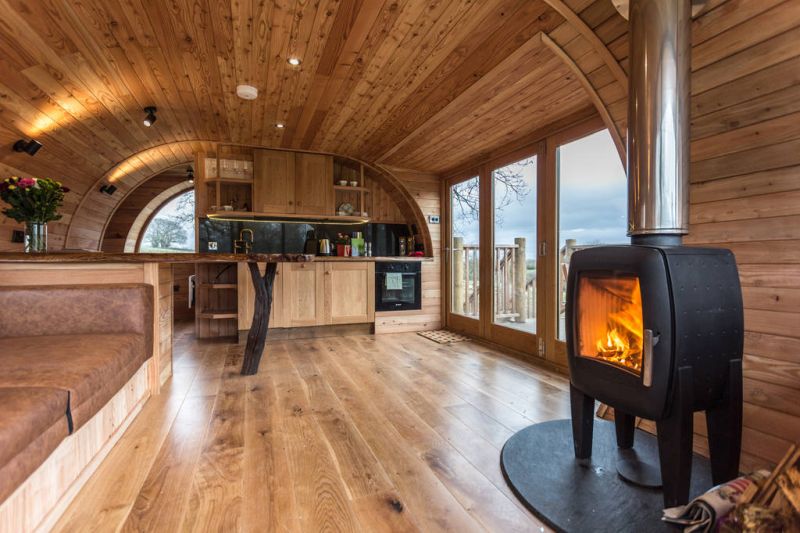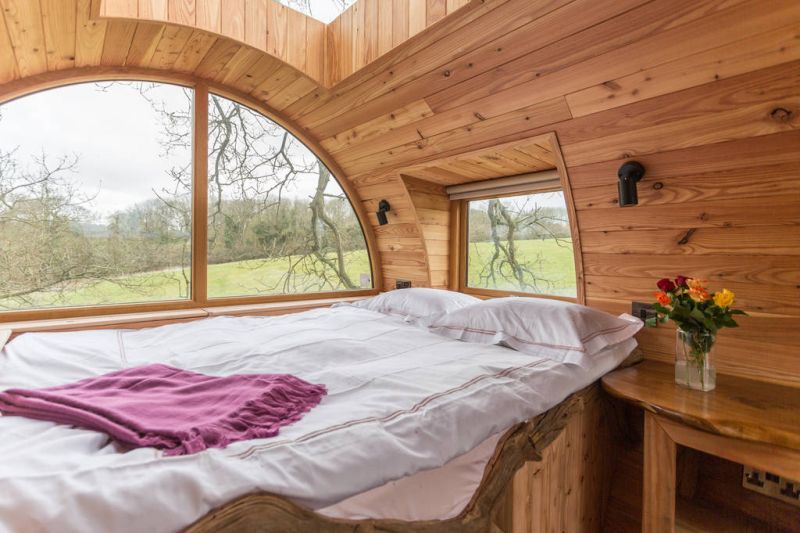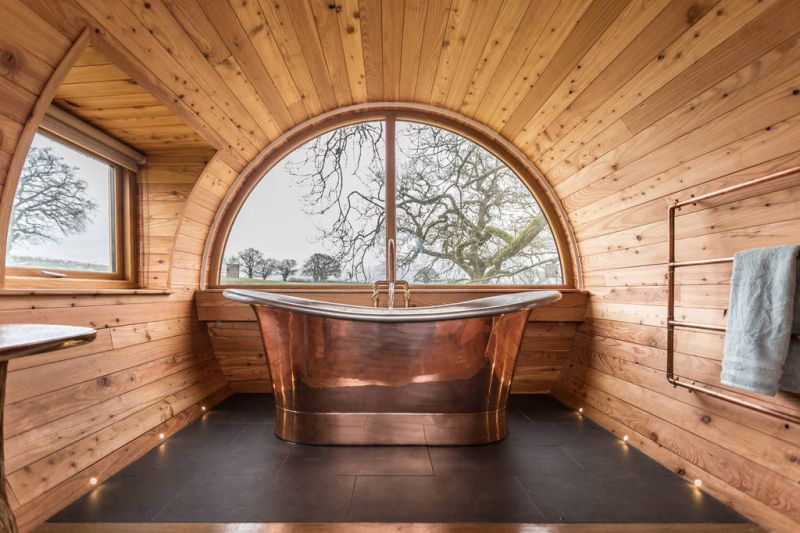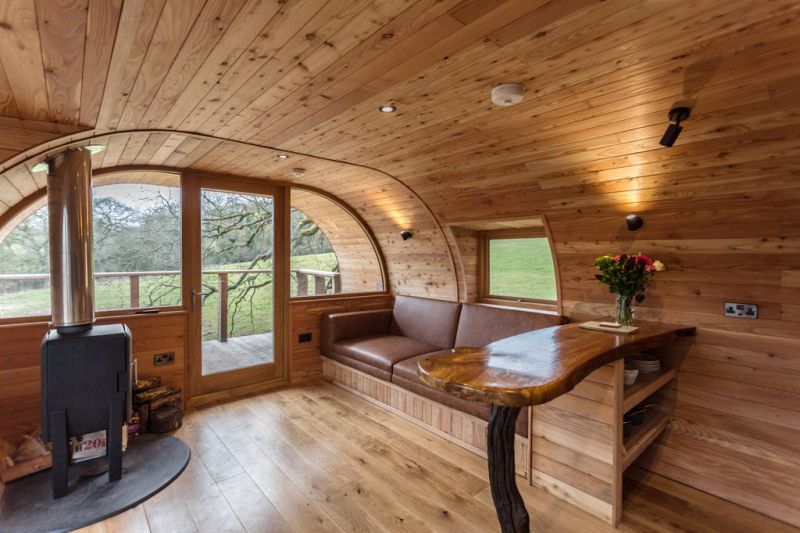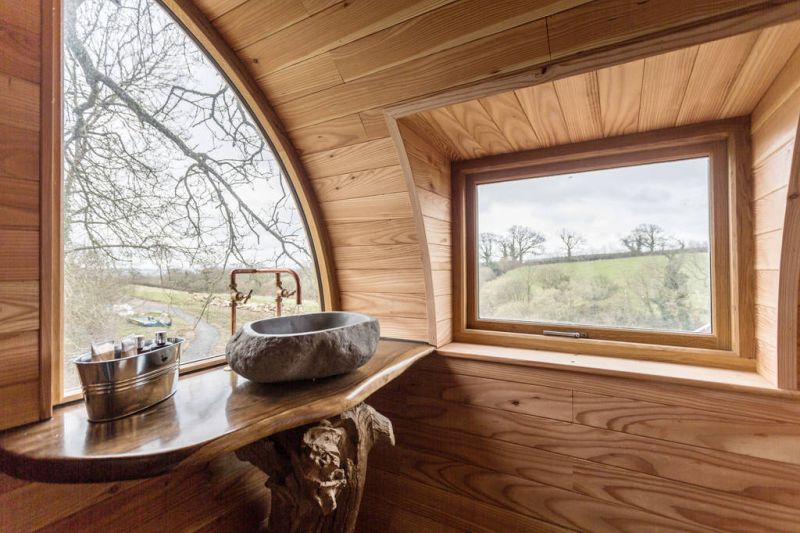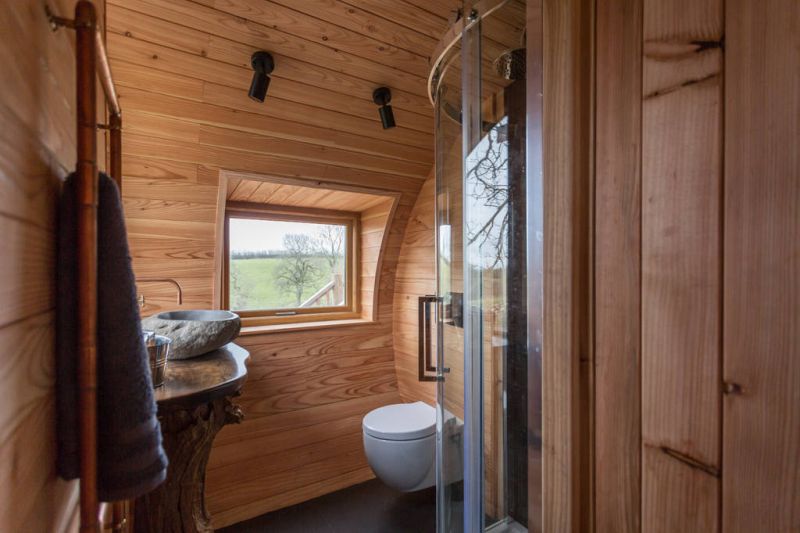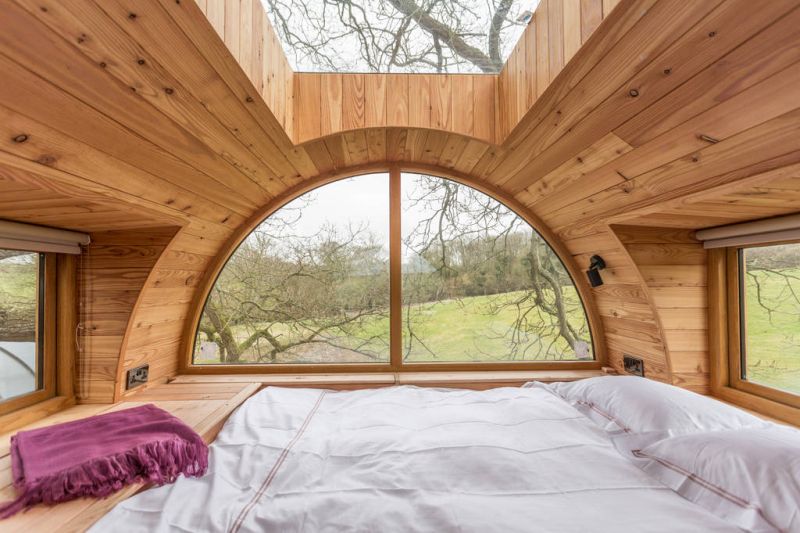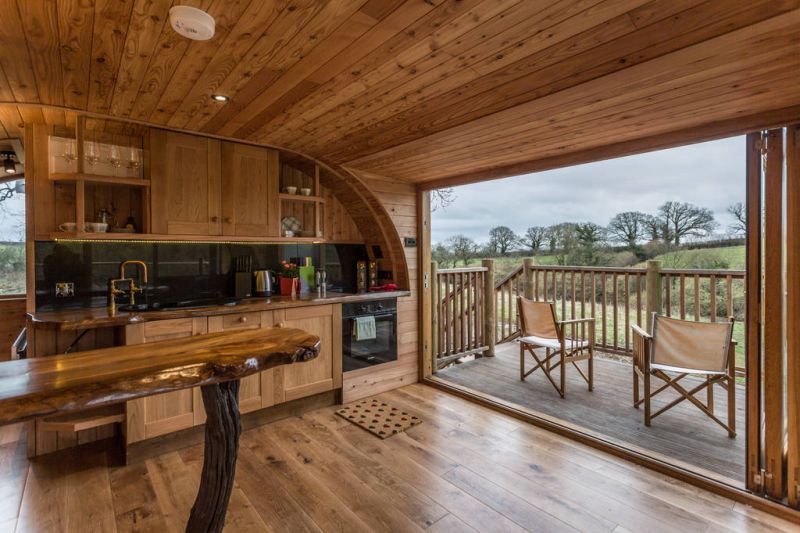 Cheriton Treehouse exteriors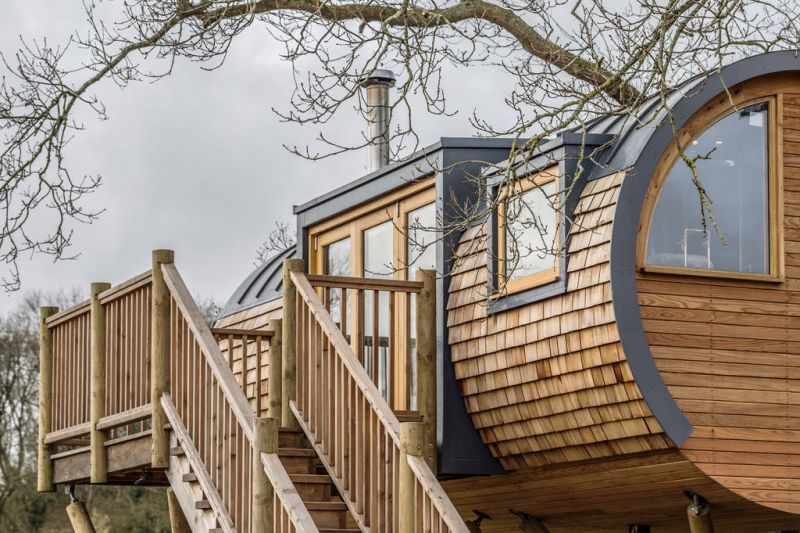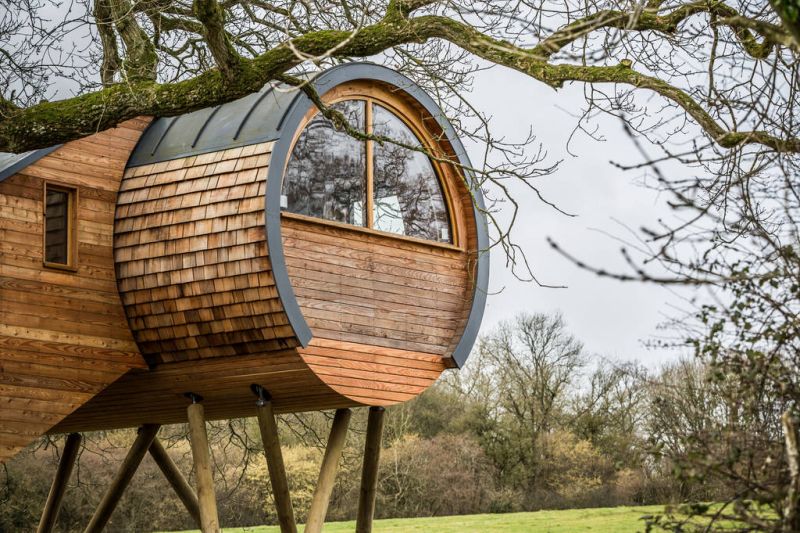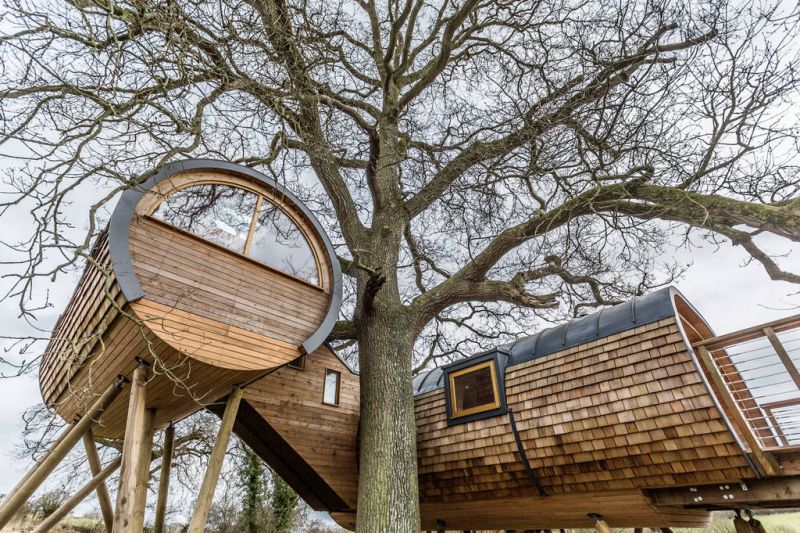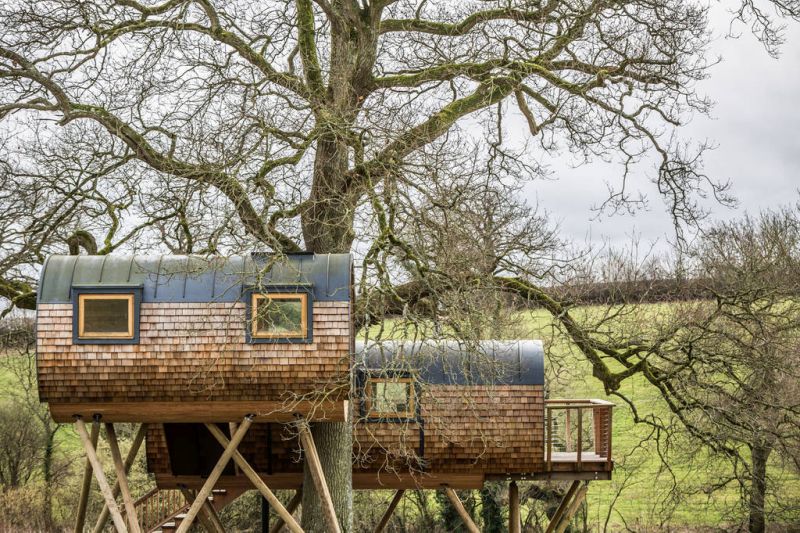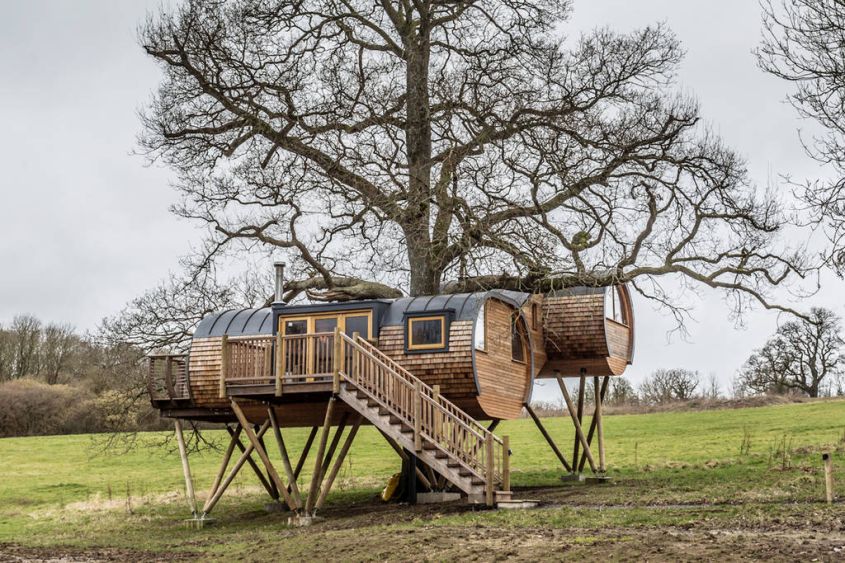 The location