It has not been too long since Disney and pet brand Chewy launched their new pet collection themed after characters and stories from Disney, Pixar, Star Wars, and Marvel franchises. This paw-some lineup mostly includes toys and clothes for dogs and cats. It however offers a unique range of pet beds. These beds are ideal for Disney lovers as well as their furry companions.
The Disney-themed pet collection takes inspiration not only from the classic Disney characters like Mickey, Minnie, Donald Duck, Aladdin, etc., but it also has charming products inspired by Pixar, Marvel, and Star Wars characters. We have listed some of our favorites pet beds from the collection.
Disney Pluto Pillow Cat & Dog Bed
Featuring a fun Pluto design, this pet bed brings Disney style home. With its ultra-plush fabric, furry friends will find it irresistible for sleeping. The fluffy polyester fiber filling ensures further comfort. It is available in multiple sizes to fit different breeds of dogs and kittens.
Price: $45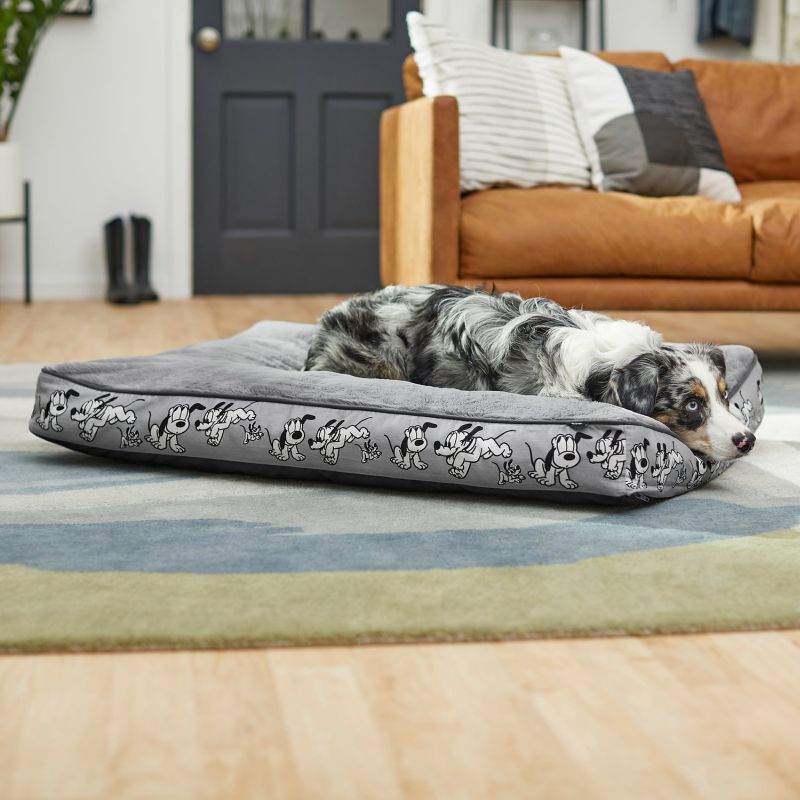 Also Read: PurrFur's Stylish Cat House With Hammock is Perfect for Two Cats
Mickey and Minnie Cat & Dog Beds
The collection offers pet beds inspired by Mickey and Minnie – both in corresponding colors (blue and pink). They come with a soft fiber-filled pillow that is completely reversible and removable. The bed's faux mink fur is soft to the touch and is completely machine washable. Furthermore, the base is water-resistant for hassle-free cleaning.
Price: $35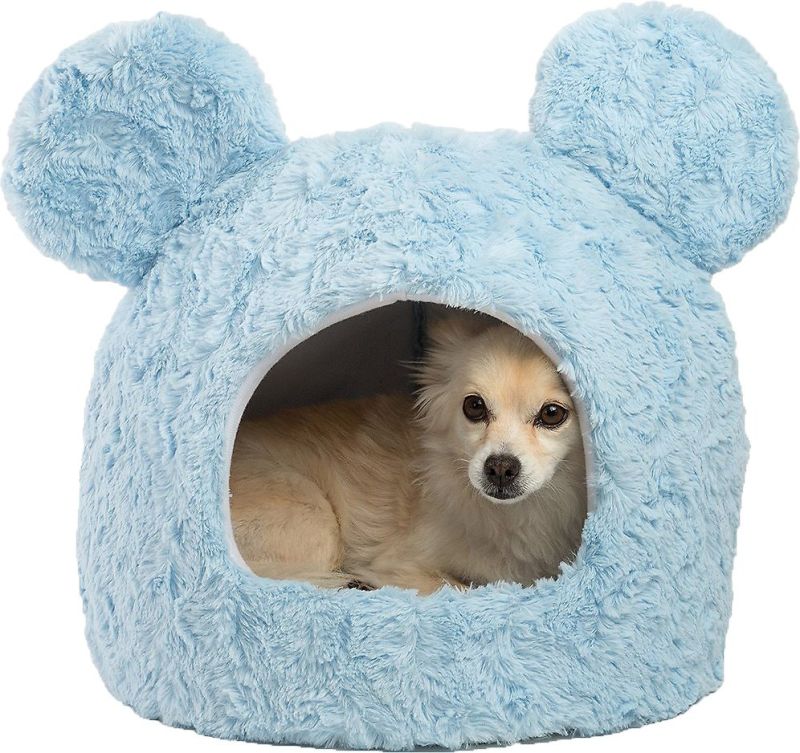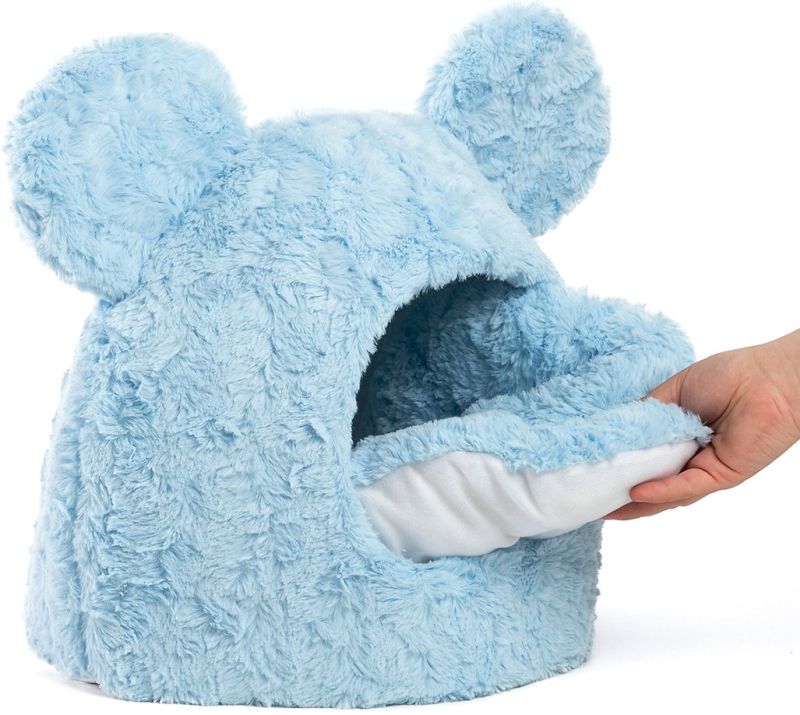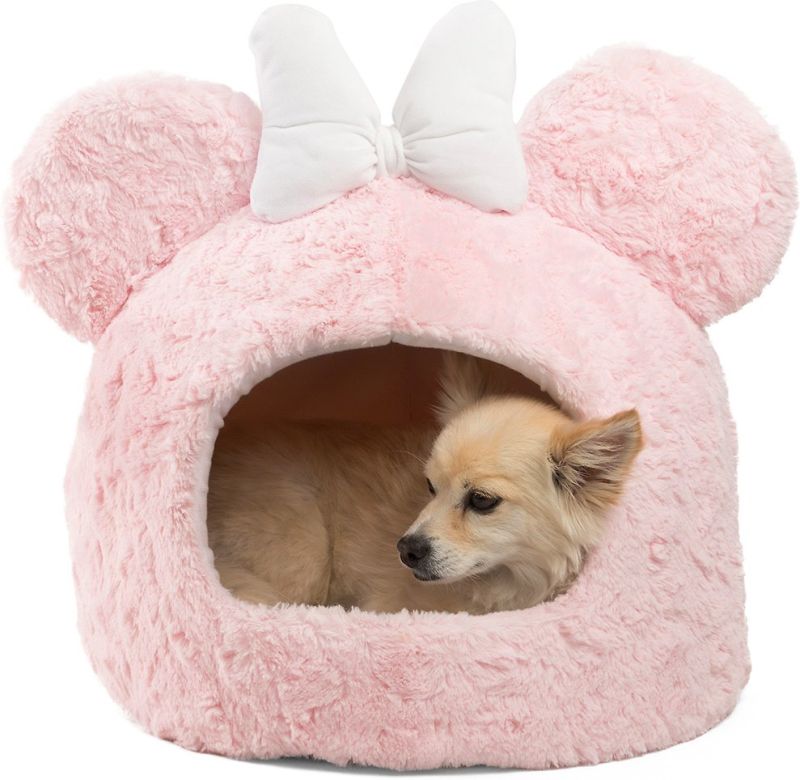 Nightmare Before Christmas Round Cat & Dog Bed
This round bolstered bed has high cushioned walls that provide utmost comfort, helping the furry friend drift off to sleep. Jack's larger than life grin is printed on the center insert with scary stripes wrapping around the bed. It comes with a center cushion that can be reversed according to style and also features a removable bowtie.
Price: $40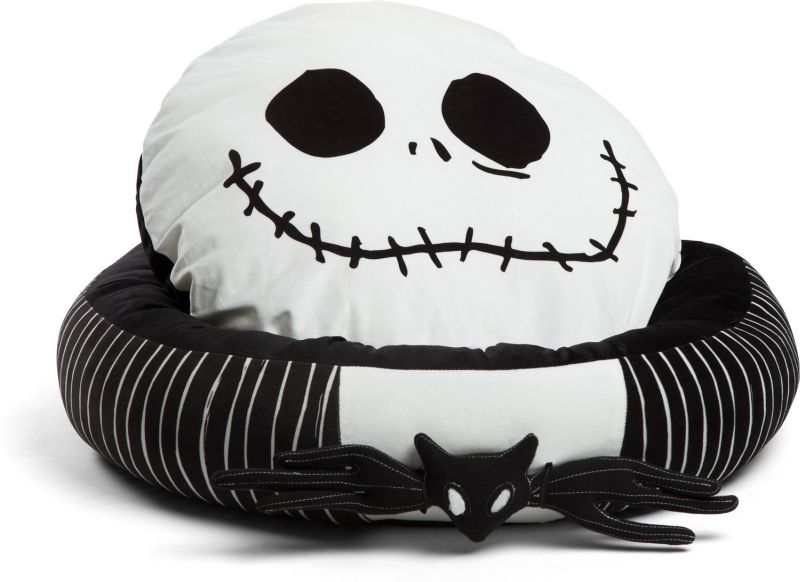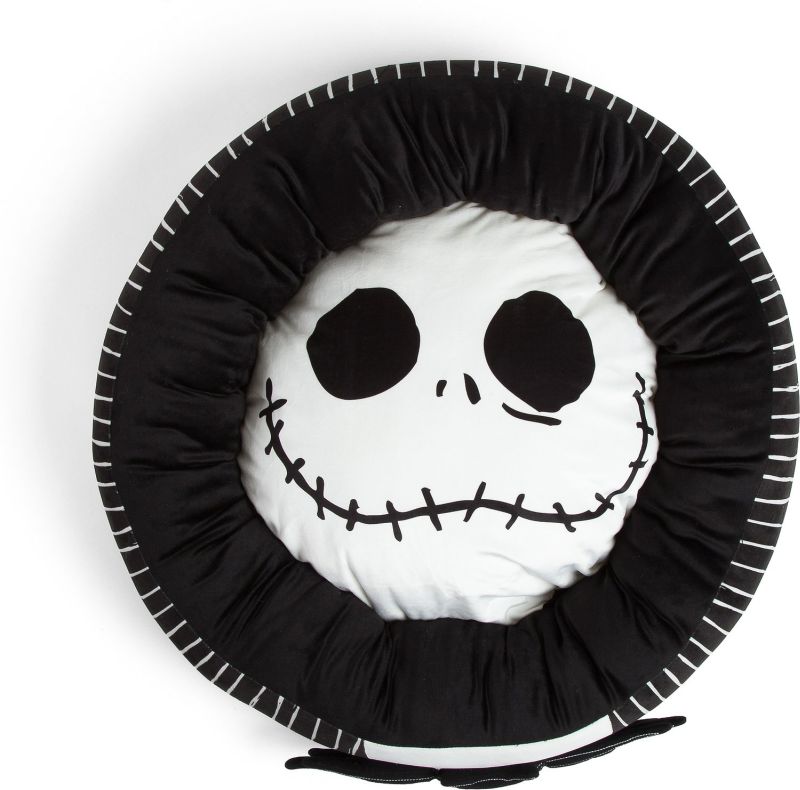 Mickey Mouse Luxury Orthopedic Pillow Dog Bed
This Disney-themed bed provides pillow-like comfort for furry friends. For added convenience, the zippered shell can easily be washed and dried to remove smelly odors and fur. The bed is suitable for pets up to 45 pounds.
Price: $50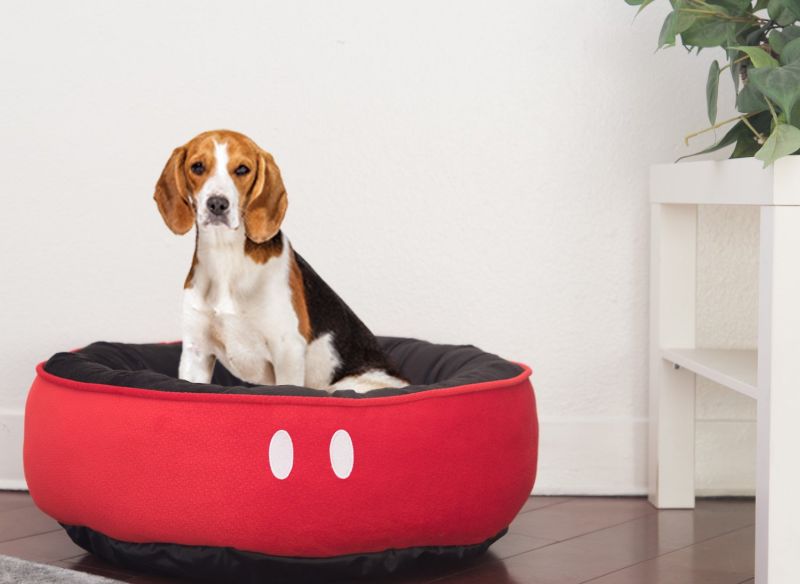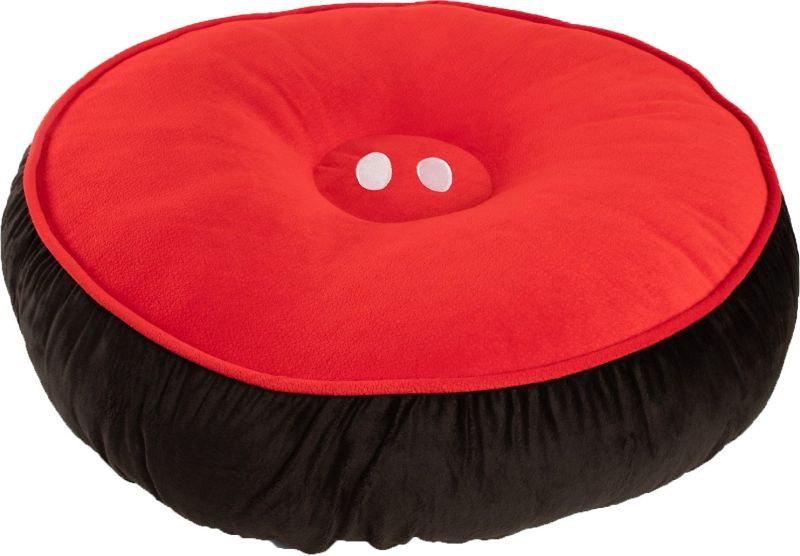 Disney Pluto Covered Cat & Dog Bed
This Disney-themed dog bed will serve as a perfect naptime retreat for pets, with soft padding on all sides and a machine-washable, removable cushion. It can also be flattened down into a bolster bed. Its Pluto design is sure to please all Disney fans.
Price: $21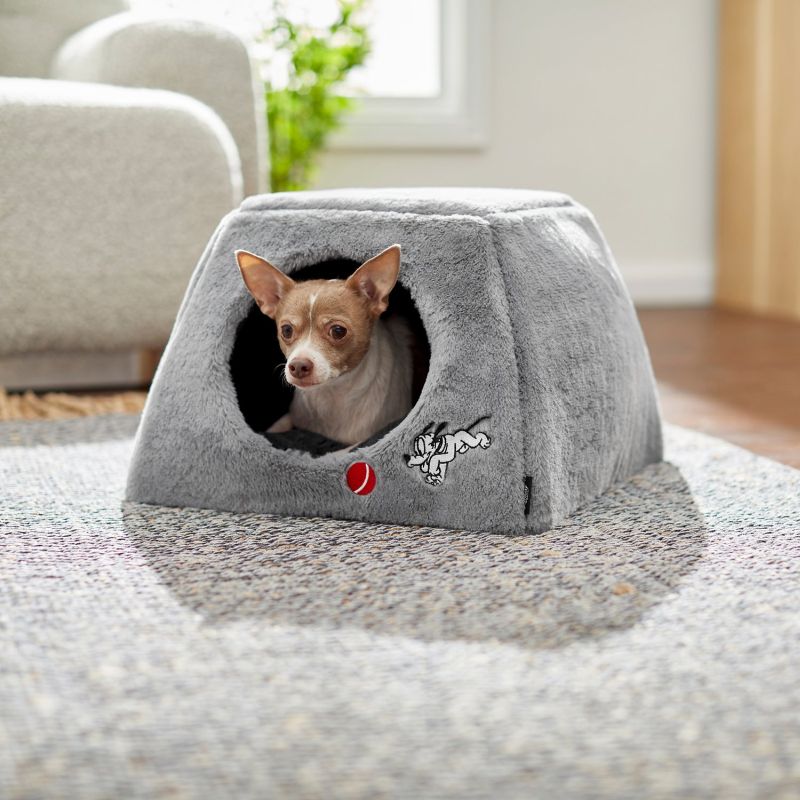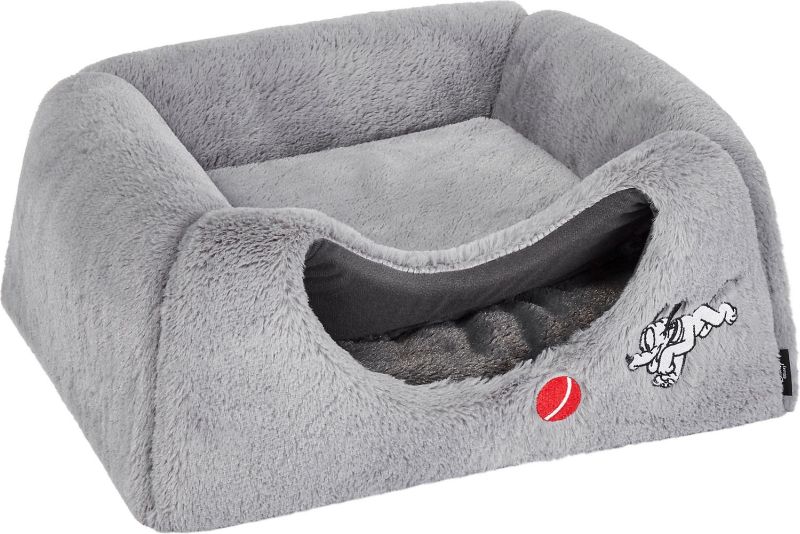 Star Wars Bolster Cat & Dog Bed
This Star Wars-themed pet bed is made from 100-percent cotton and has bolster sides, a poly-fill cushion and a super-soft sleeping surface. The bed's outer surface features a unique black pattern that gives it an elegant look. It is available in two sizes.
Price: $32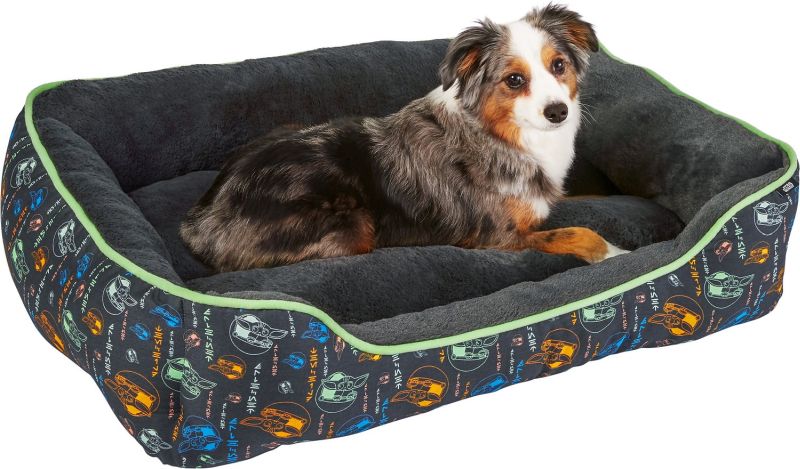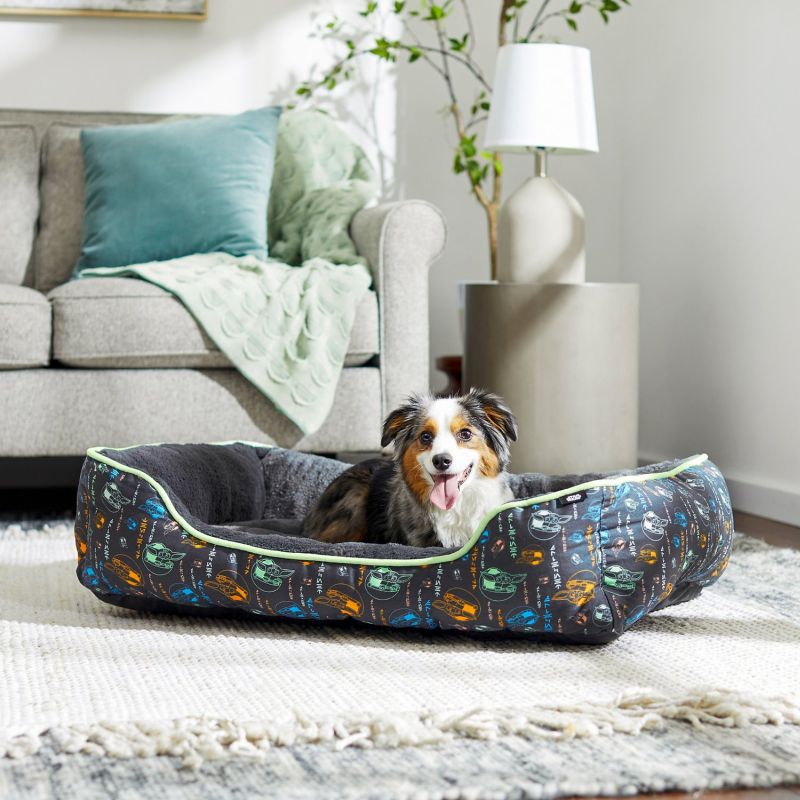 The Mandalorian's The Child Covered Cat & Dog Bed
This Mandalorian-inspired covered bed is an otherworldly abode for pets and also our utmost favorite in the collection. It has soft padding on all sides and includes a machine-washable, removable cushion. This bed can also be flattened into a bolster bed.
Price: $22