Raising a cat is fun and having two of them is a blessing. Though there are plenty of cat homes available, most of them are suitable for a solitary cat. If you have two pals, you will not have to buy separate houses for them anymore, PurrFur's stylish retro handmade feline house comes with a hammock which makes it suitable for two cats.
The hammock is available in a variety of colors that include lime, cobalt, silver-gray, and turquoise. It gives the entire cat home a fantabulous look and also provides your cat space to make herself comfortable.
The PurrFur cat house with hammock includes felt pads and a cushion that is very easy to clean. Not only it offers your cats a cozy place to play, sleep and hide, its stylish design will also be a great addition to your decor. This beautifully crafted cat house is something that you can keep in your living room or next to your bed as a night cabinet.
Also Read: 20 Designer Cat Beds You and Your Cat Will Love
This stylish cat house has been made with birch plywood and is finished with eco-friendly wax oil and white chipboard. It measures about 30'-inch x 15.75-inch x 15.75-inch while its legs are 19.7-inch long. It only weighs 20lbs and has rounded edges to ensure your furry friend doesn't hurt herself accidentally.
If you want to surprise your cats with a perfect gift, you can order this cat house with a hammock from PurrFur's Etsy shop.  It is available for $230 (€195).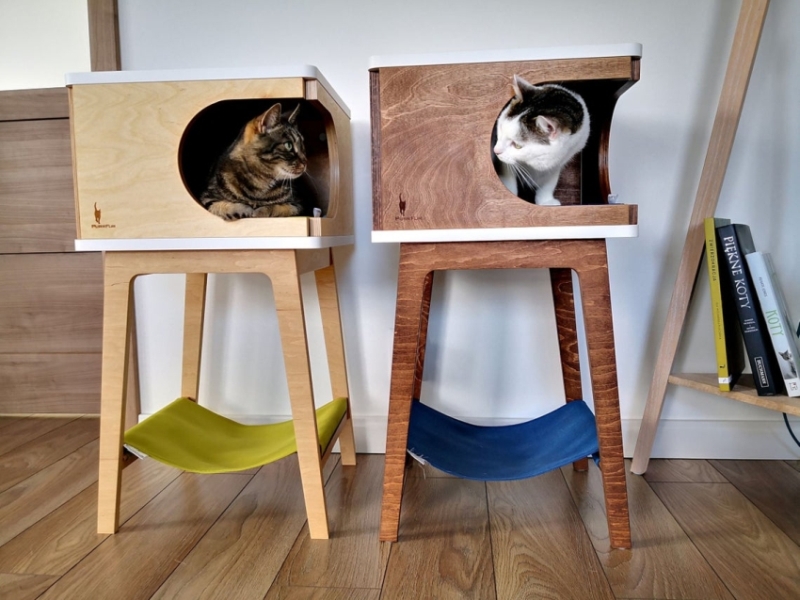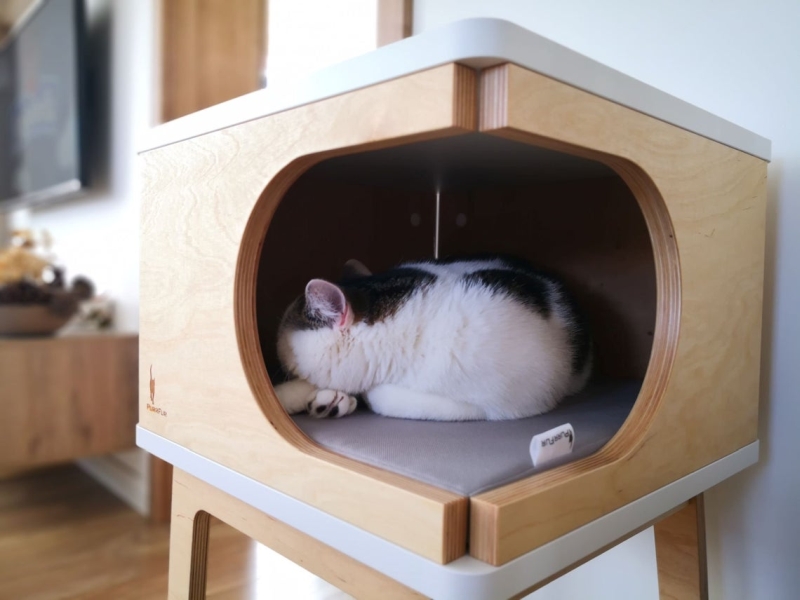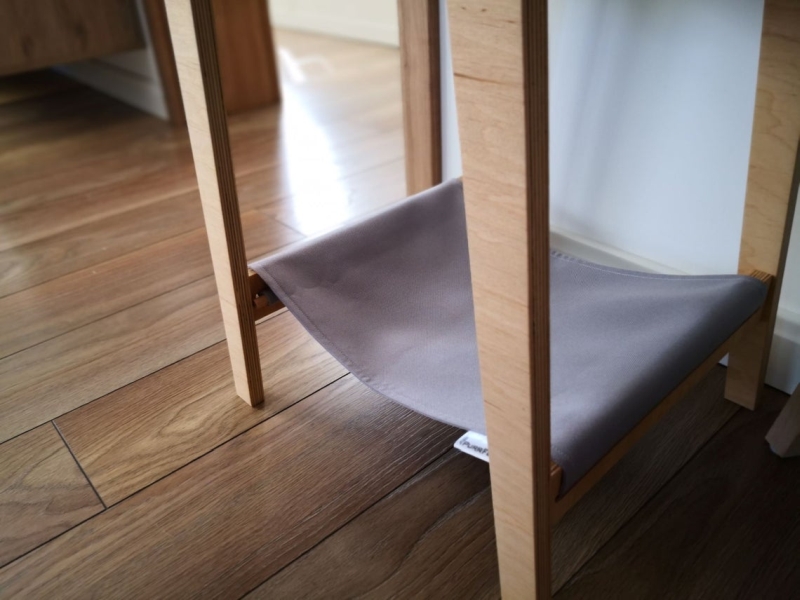 Via: PurrFur