Glass 1989 – the Italian company specializing in producing bathtub, shower, hammam, sauna and other wellness products, in partnership with Meneghello Paolelli Associati has introduced ChillOut that combines functions and benefits of a sauna and hammam. You heard it right; the collaboration has stacked both the functions side by side in a single unit.
Looking like a standard prefab cabin, it heightens the relationship between volume and materials. One side of the cabin is dedicated to sauna furnished with wood, while the other side is for hammam featuring concrete-like features. Colors of sauna and hammam walls contrast with back walls, creating a new perspective every time. The front glass walls give an unhindered view of the inside, making it suitable for modern homes.
In addition, ceilings covering up the lighting system also play an important role in balancing the volumes. The seating is modular so that it can be moved to accommodate users in the most natural way possible. The interior spaces are designed to embrace your body, while materials and colors are elegantly combined to develop harmony between full and empty elements.
Also Read: Glass 1989 Mawi Bathtub Rejuvenates Skin and Relaxes Body
With such a modernist design, this glass front sauna and hammam is a good alternative to private spas.
The ChillOut was showcased at this year's Milan Furniture Fair.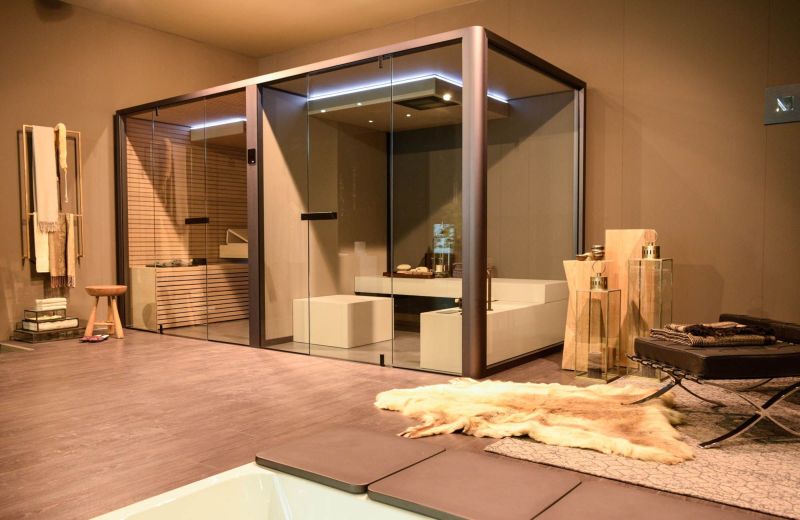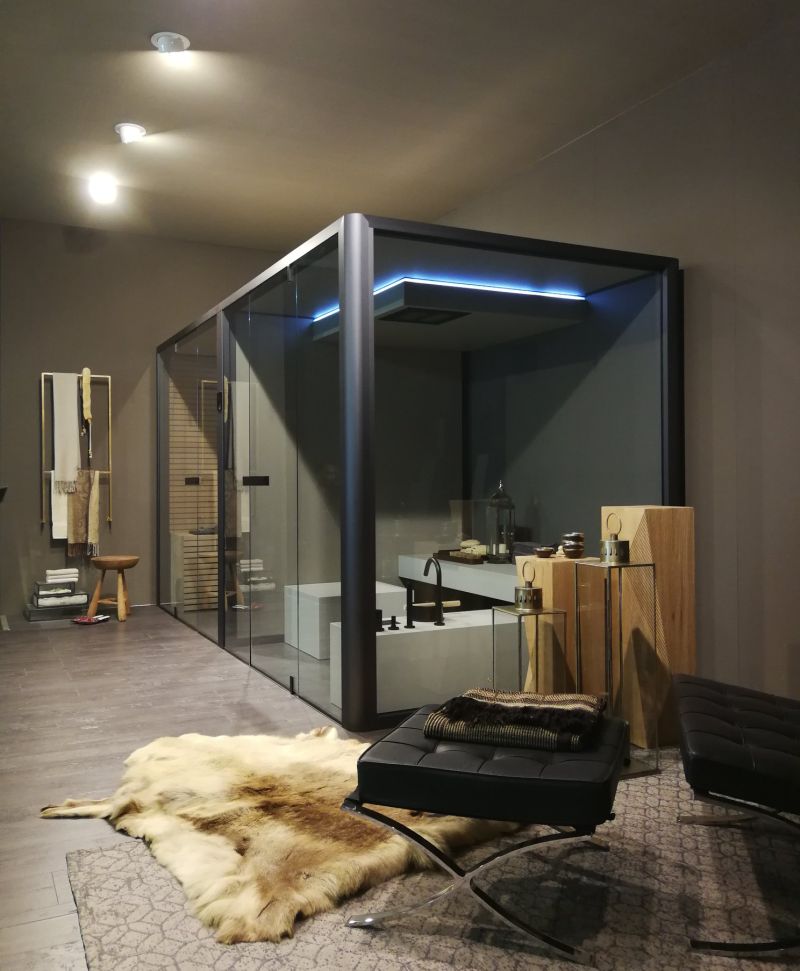 Special thanks to Alessia Magarotto for sharing details and photographs of ChillOut with us!