Christmas is just around the corner and it's time to think about how you will be decorating your living space with festive flair. Start with the entryway, for it is the first place all visitors to your house are going to see. If you have a well-decorated entryway, it is going to set a good impression on the guests right away.
You should see the entryway as an opportunity to showcase your creativity and your favorite Christmas decorations. There are many Christmas entryway decoration ideas you can find out there. Some of the most common being the ideas to decorate with a foyer table and mirror.
Ways to Decorate Entryway for Christmas
Have a small bench on one side and a console table decorated with greenery and a little apothecary jar cluster on the other side of the entryway. Gilded decorations can be placed on top of the mirror if you have one in the area.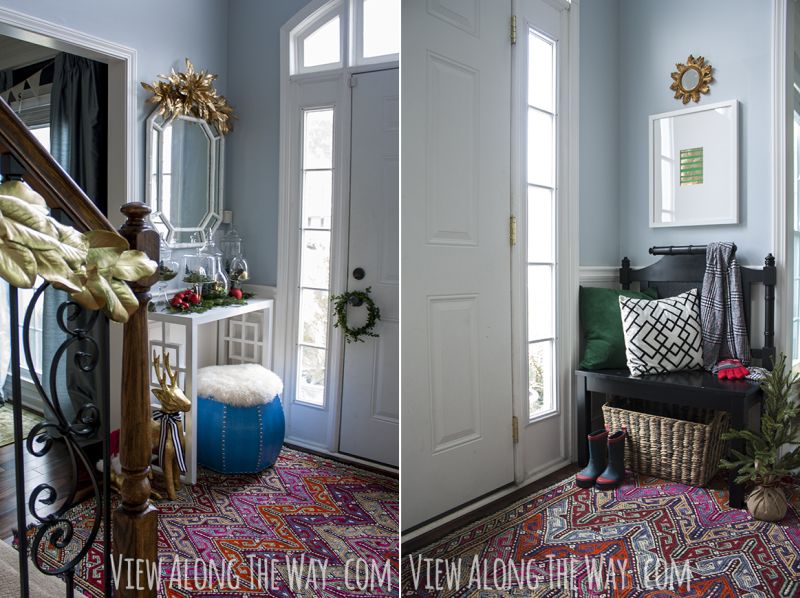 If you love to play with photo frames, you can have four picture frames with a white wreath in the center. Gold, fur, and other decorations can be added for visual appeal.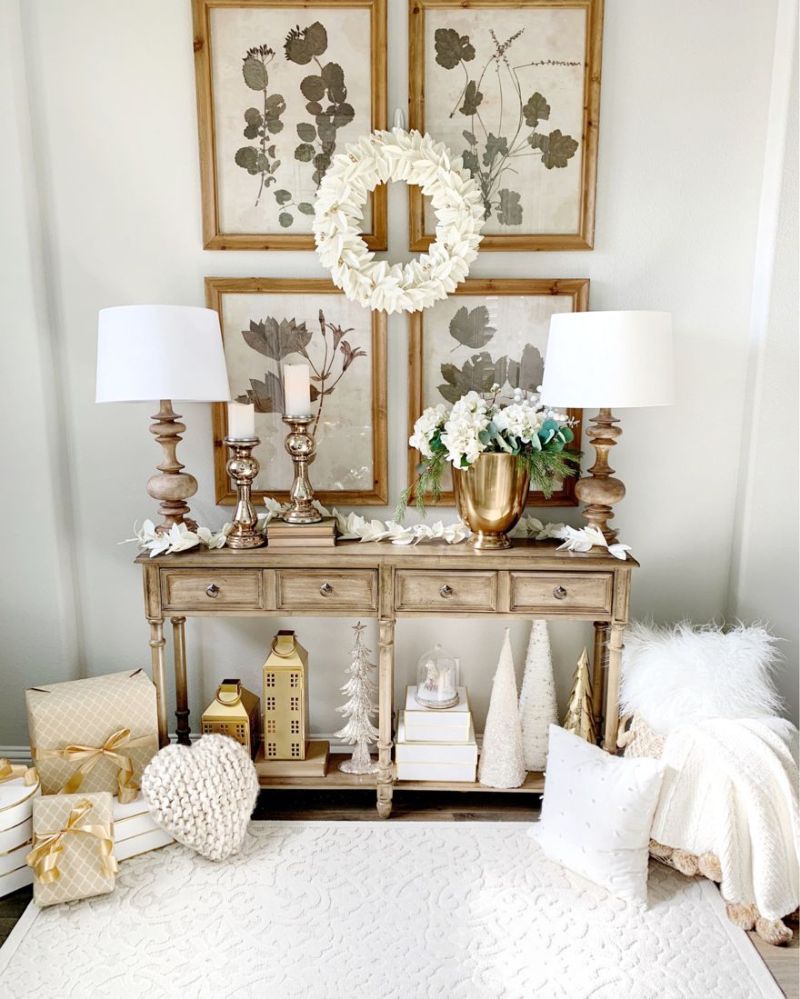 A mini twinkle tree placed in a vintage urn along with a couple of lanterns adds a festive touch to the entryway. Burgundy and blush silk flowers in a French-style vase, some vintage decor items on the foyer chest, now the look's complete.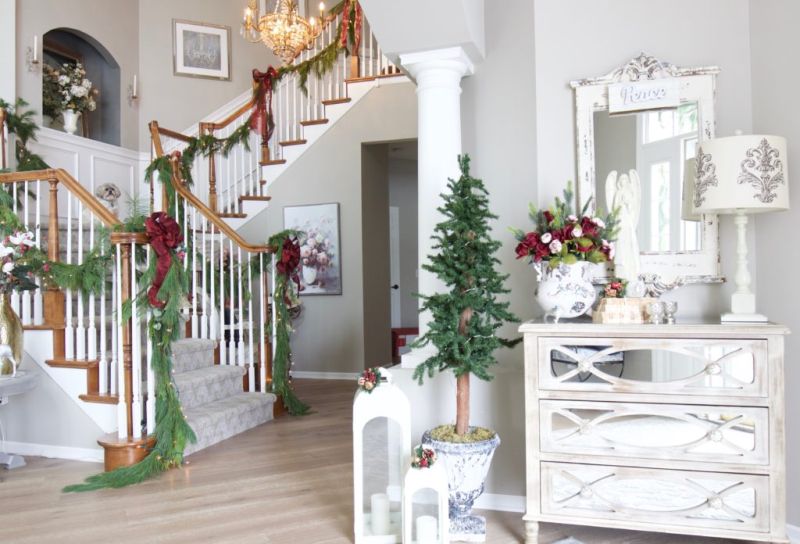 If you want budget-friendly Christmas entryway decoration ideas, you can play around with buffalo print cushion covers and throw pillows. A faux Christmas tree in an old wooden apple crate can also be included if you want.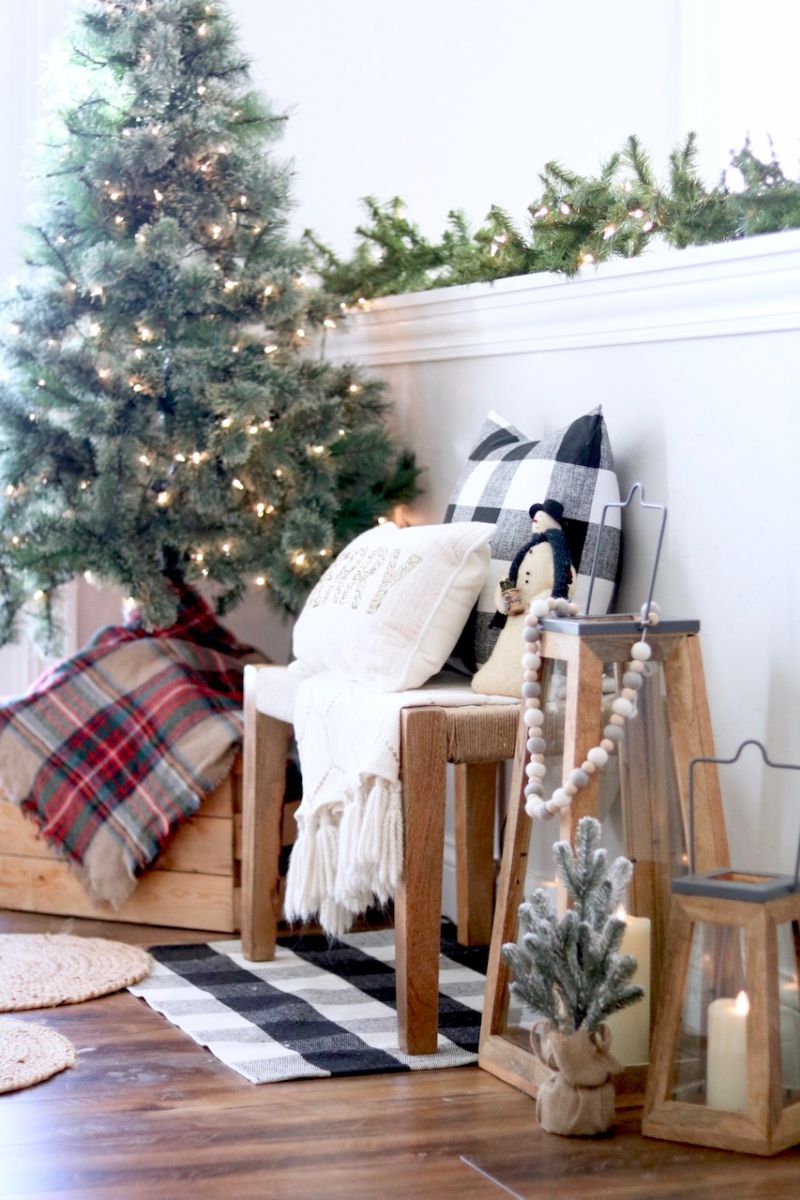 Decor for the minimalist – have a pair of Christmas trees seated well on a foyer table while the entryway window is decorated with garlands and wreaths.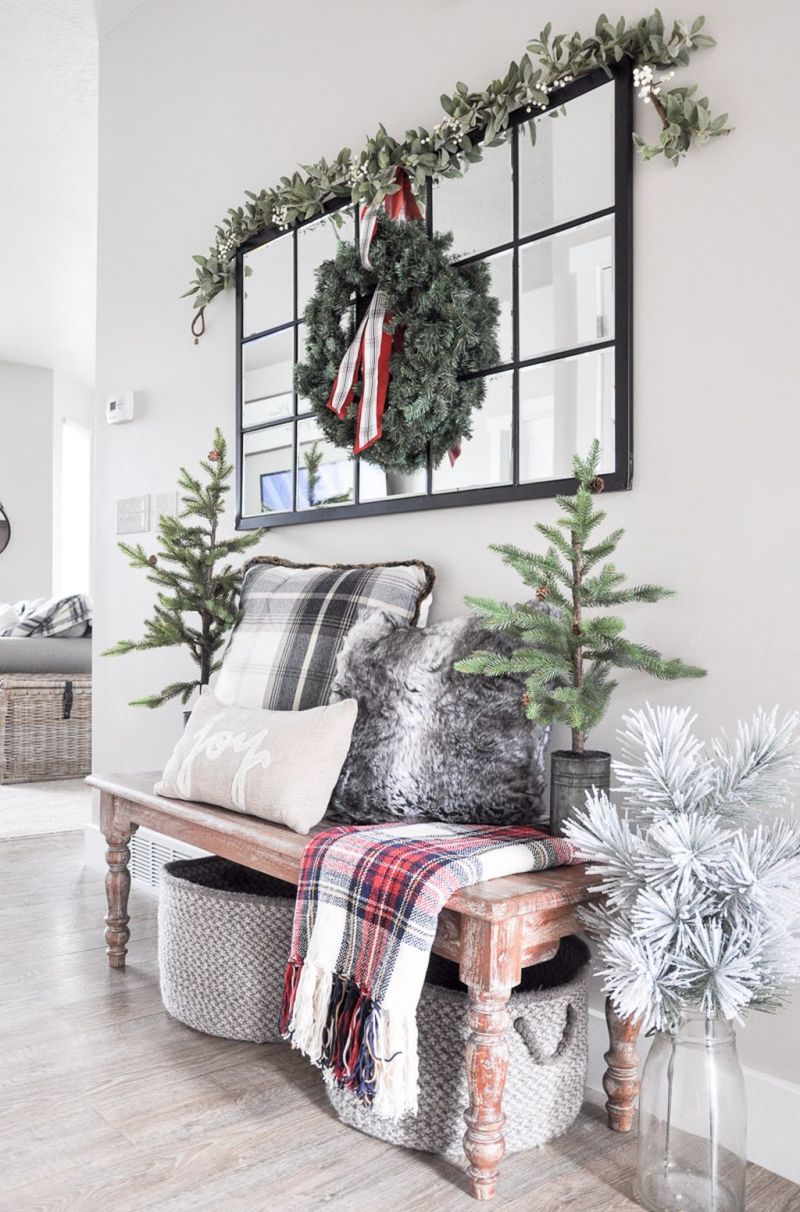 Aside from two lighted Christmas trees next to the front door, this cozy entryway decoration idea inspires one to play with little gnome figurines and a DIY Santa. The foyer table can be graced with a glass pot filled with colorful ornaments.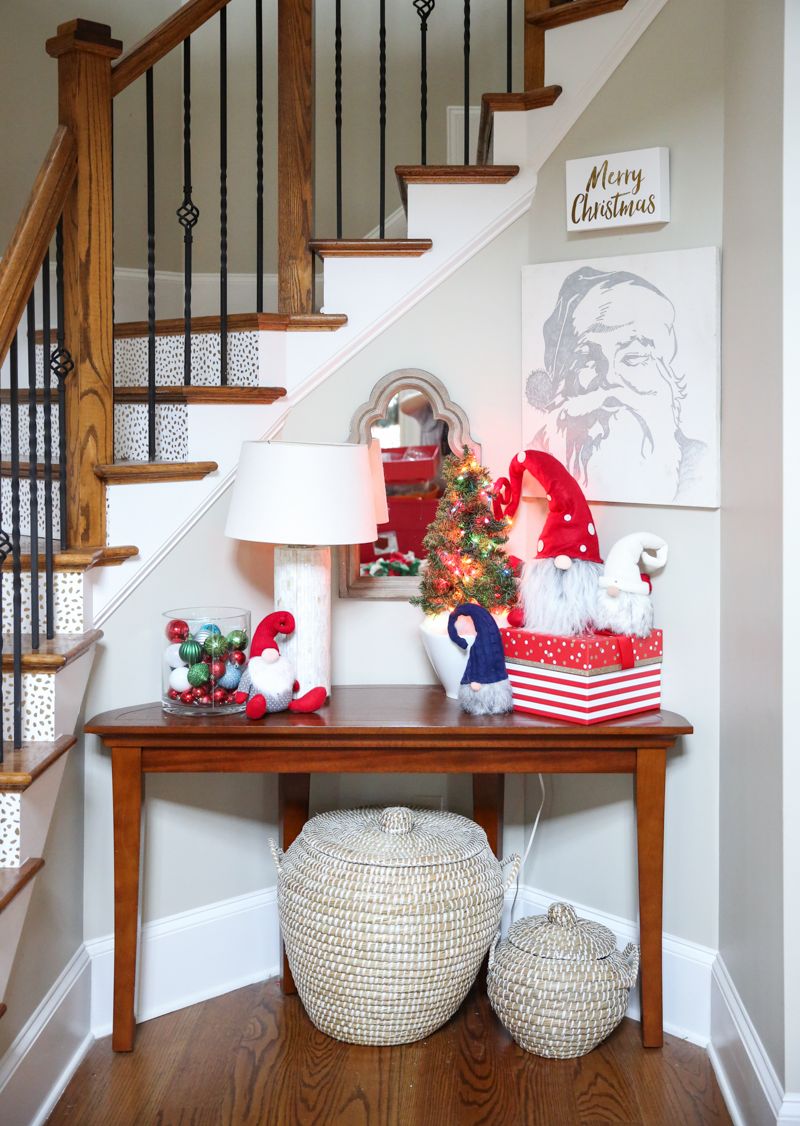 If you are looking for a way to include classic colors in your Christmas entryway decor, you can't do it better than with a gallery wall decor. Here you can use wall decors from the last year's decoration, such as wreaths and a small tree, and complete the sections with a wooden Christmas tree farm sign.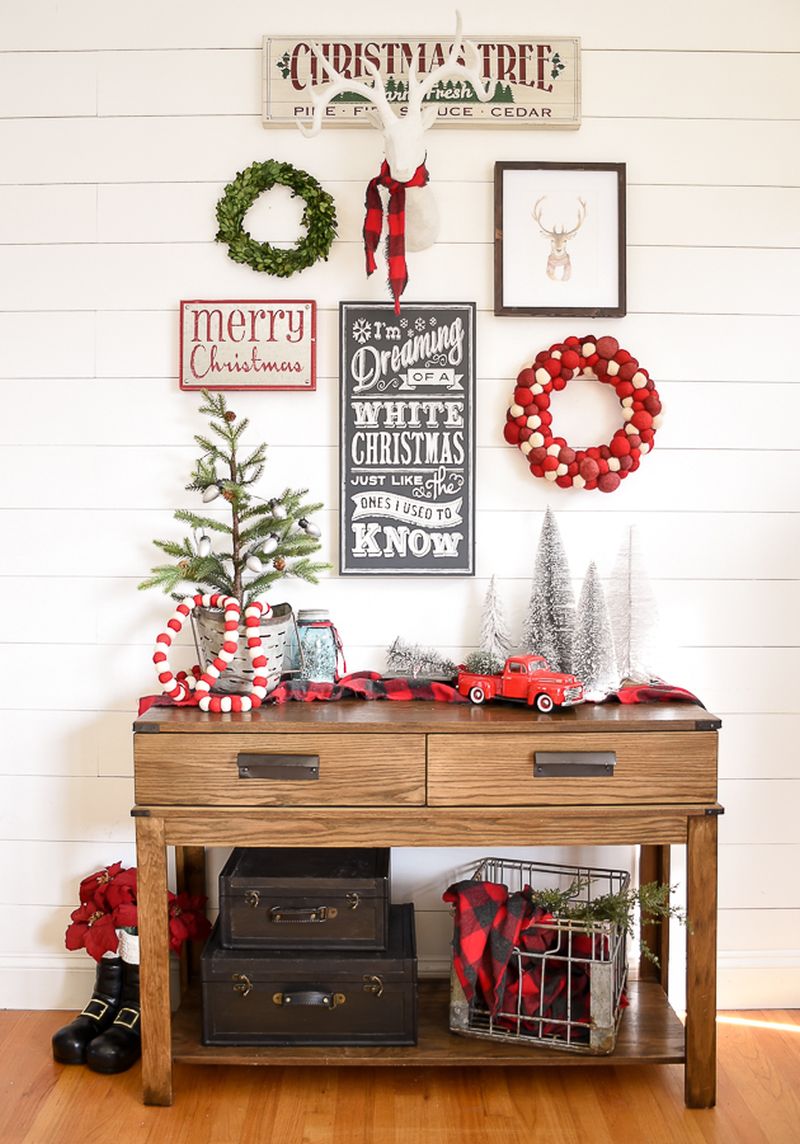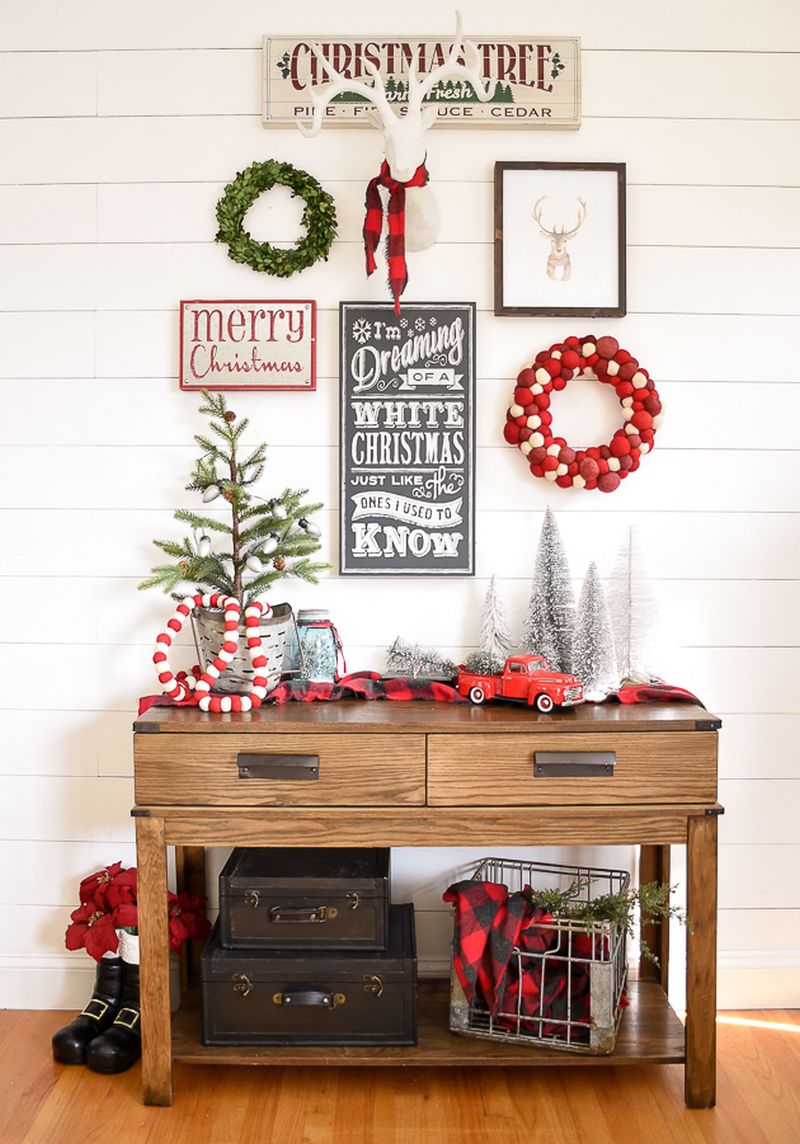 A cluster of bottle brush Christmas trees placed on the entry table can add to the aesthetics of the entryway decor. The mirror can be decorated with a green wreath.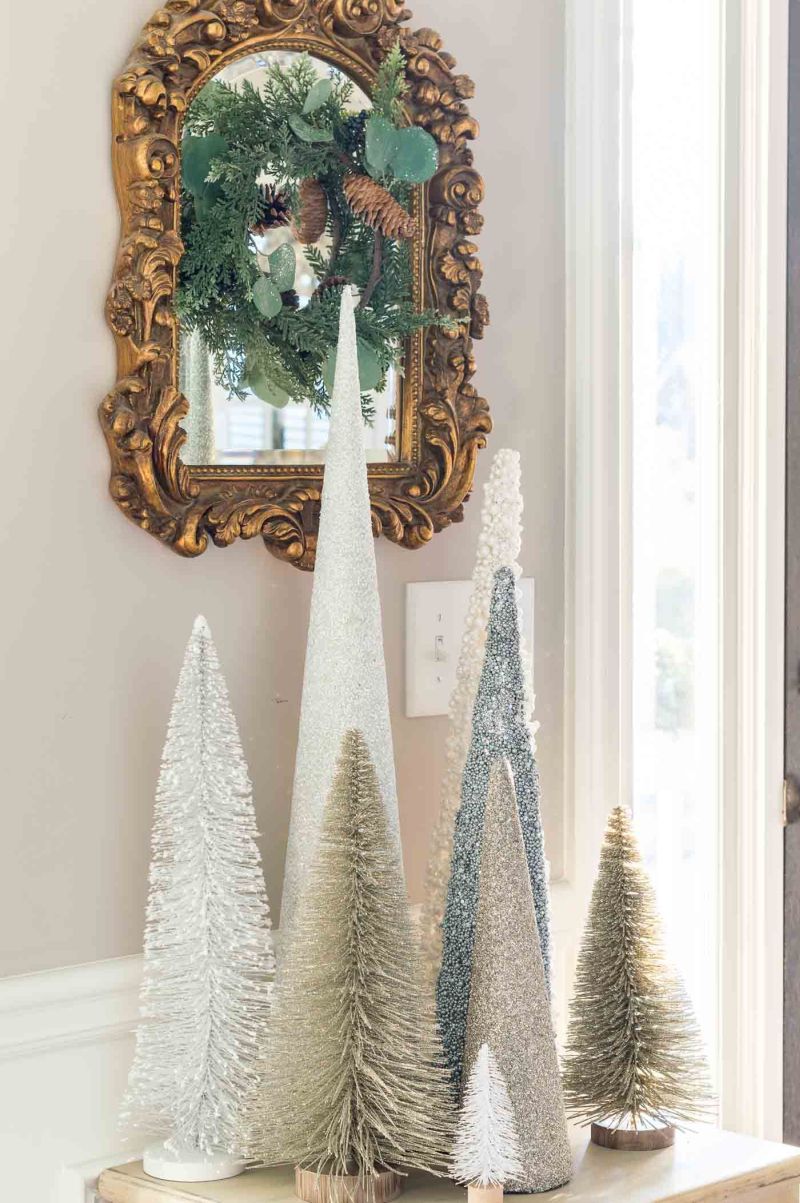 Play with photo frames in the entryway, especially if you have a fad for the greens – you can have a botanical gallery wall in the entryway. Wooden accents and rattan baskets along with a mini Christmas tree can add to the decor.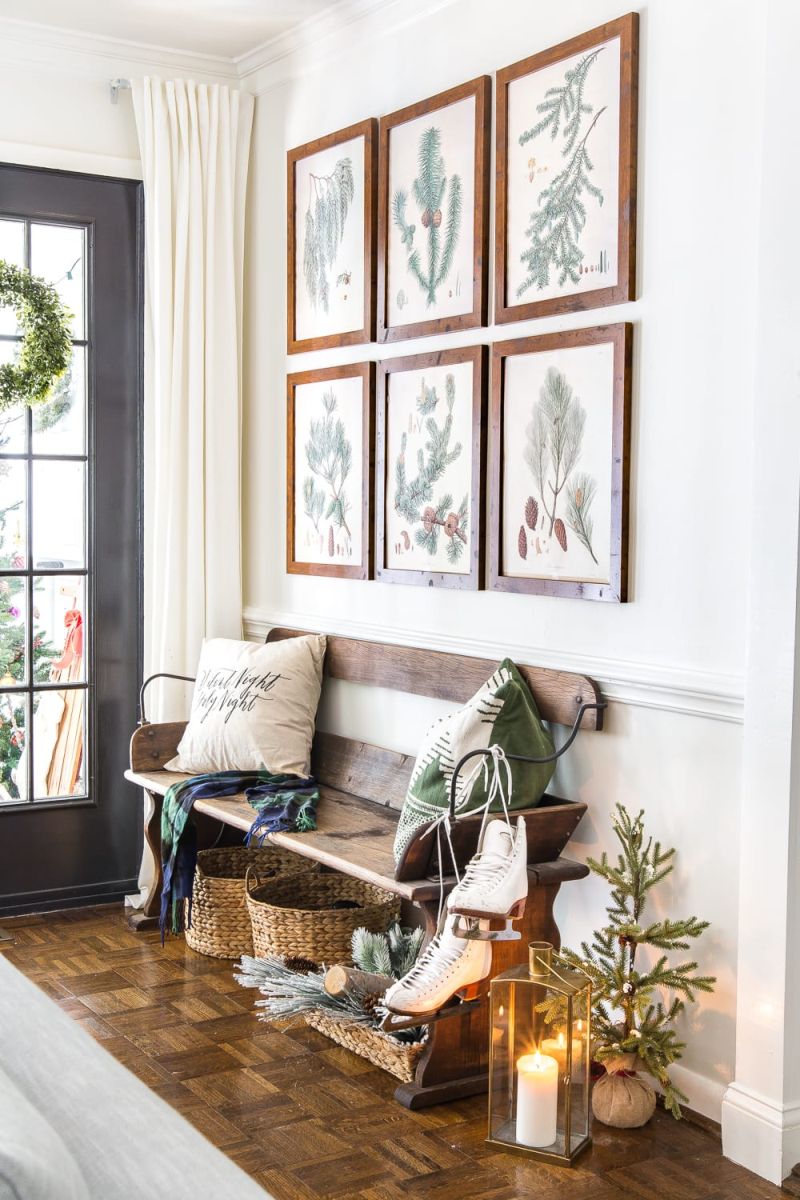 Also Read: Easy Christmas Window Decoration Ideas
This decor idea inspires you to decorate the entryway with lots of greenery and a green garland. Twinkle lights are also included for fun and charm.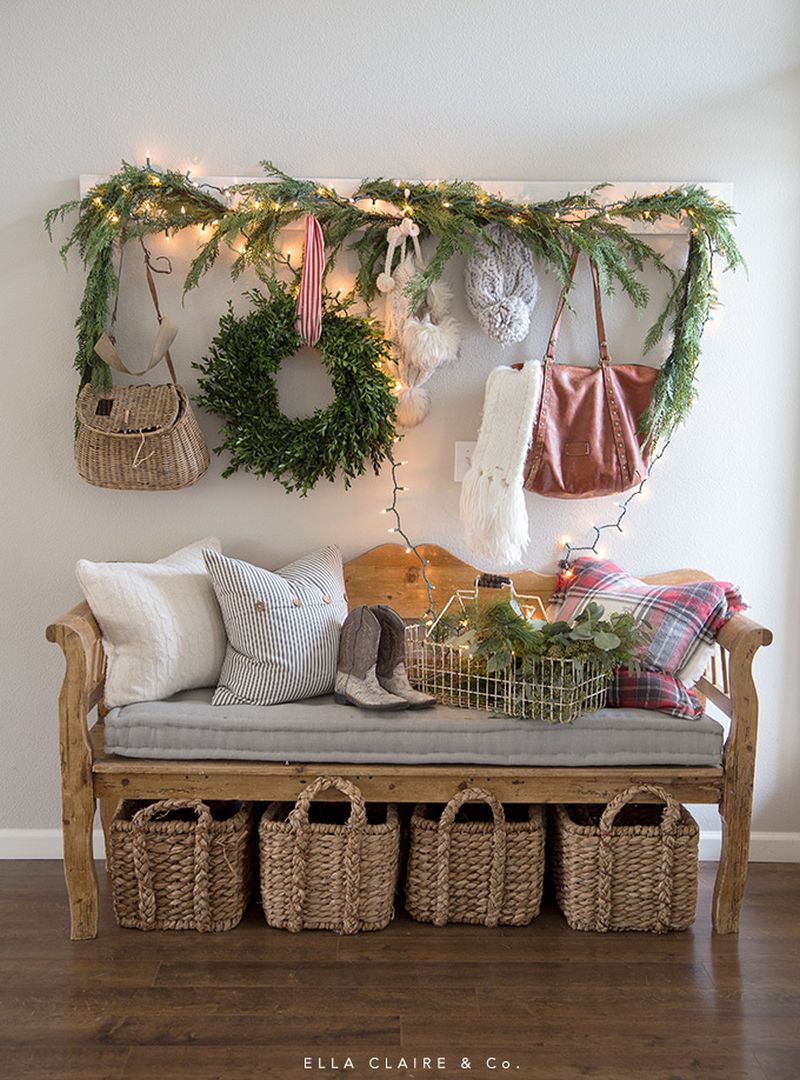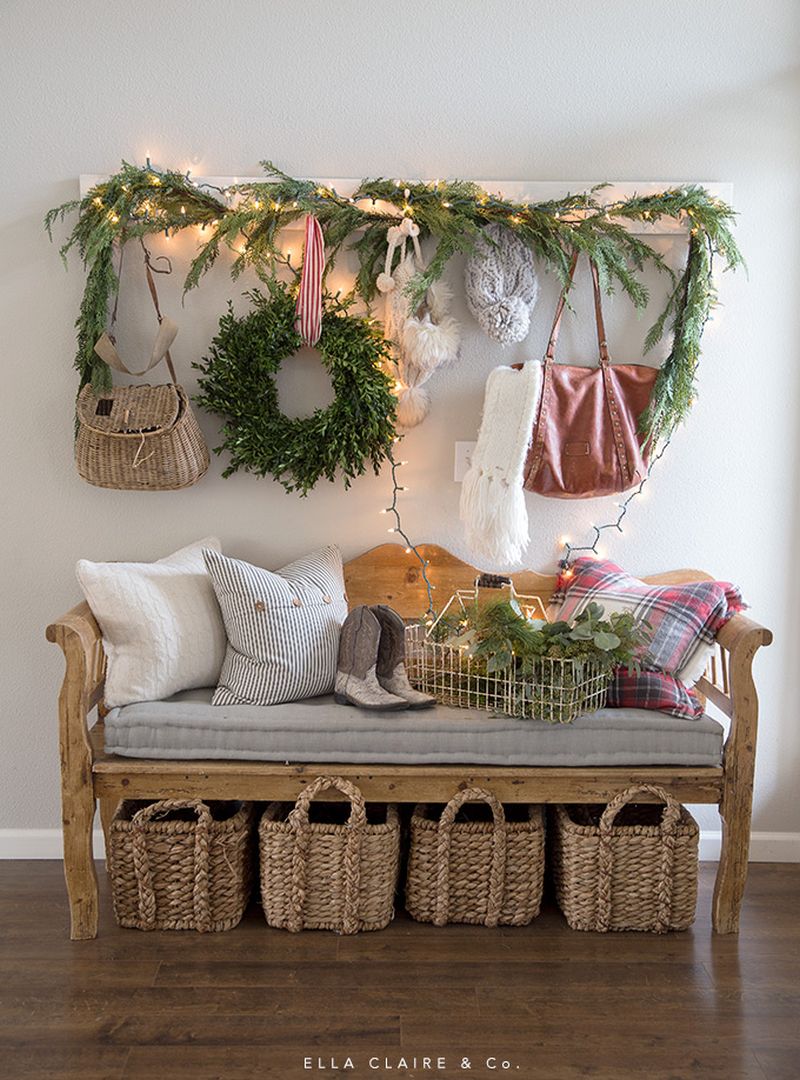 Place a round table in the entryway and set it up with items of decor. A large mirror decorated with fresh cedar garland can highlight the space.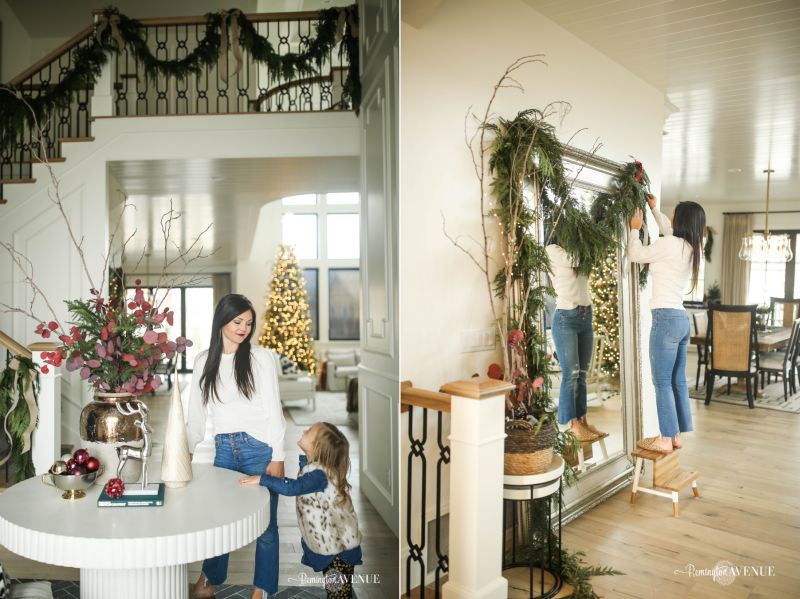 A gold console table and mirror can be placed in the entryway and decorated with green tree branches, bamboo hurricane candle holders, shiny Christmas ornaments, and other decoration pieces. Even if you leave the mirror bland on the wall, you will still have killed the look.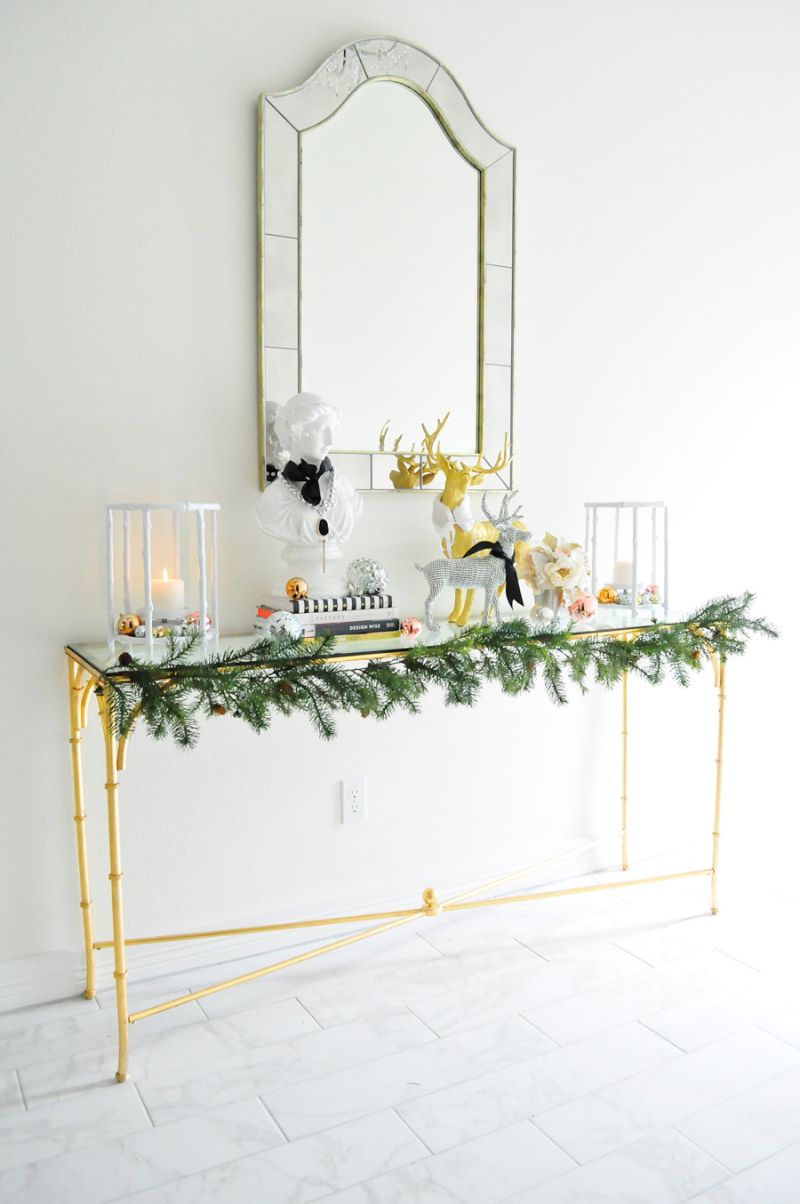 If you like your decorations in farmhouse style, and won't shy from having a few more things than usual to get the entryway Christmas ready, then decorate the space with vignettes, wooden trees, a special Christmas sign, holiday stars, and white glitter pine cones. Add some greens for an organic feel.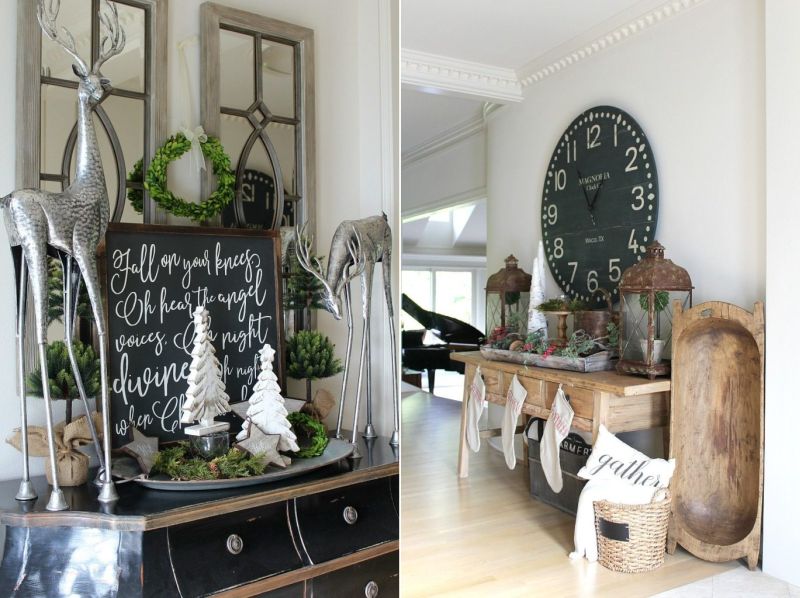 If you have the requisite supplies, this one is a breeze. Have an apothecary console in the entryway and place a painter's drawer sparsely filled with miniature items of decor. You can even have Christmas tree clippings, berries, birch logs, and light strings attached to the console for added impact.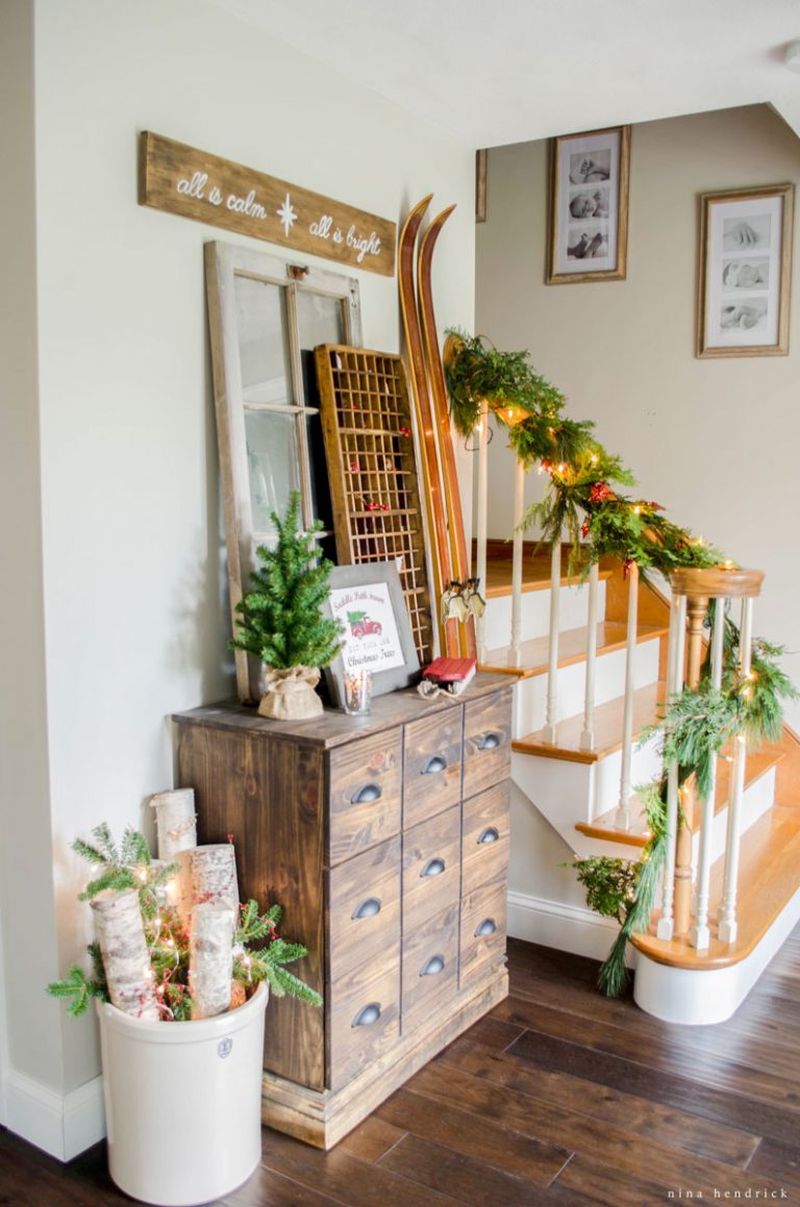 You are going to love this if you don't want to spend much on the decor. Just have a wreath placed on the mirror and a sprouting Paperwhite Narcissus in a golden pot. A Christmas tree can be placed in front of the mirror in a way that its reflection can be seen in the mirror.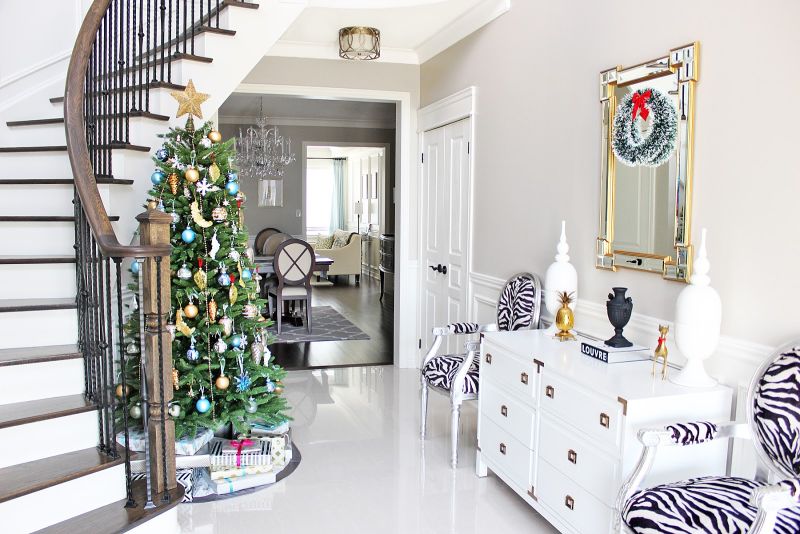 This Boho-chic Christmas entryway decoration idea features a glass decoration piece, below a photo frame of a hipster deer, alongside a bluish tabletop Christmas tree. A succulent planter is included for a naturalistic touch.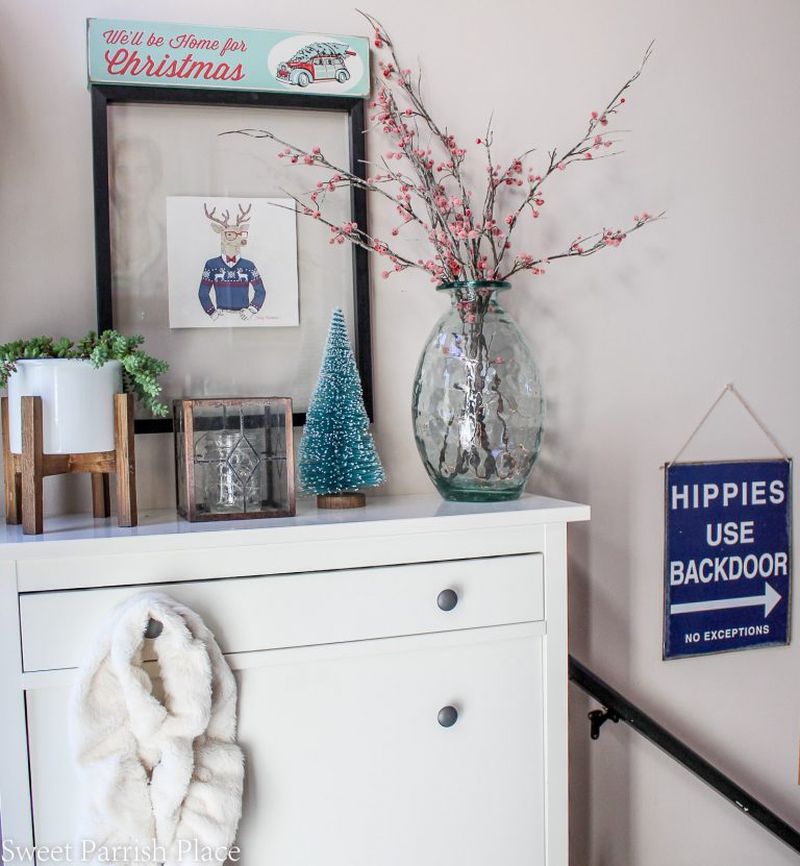 Instagram Inspirations for Christmas Entryway Decor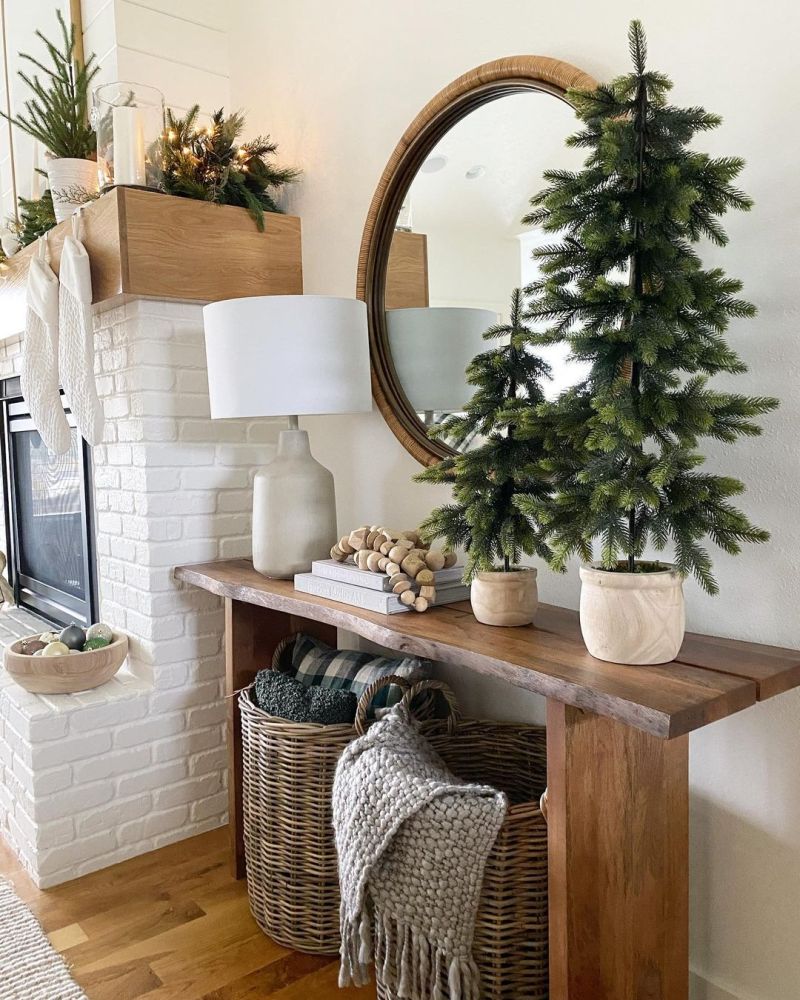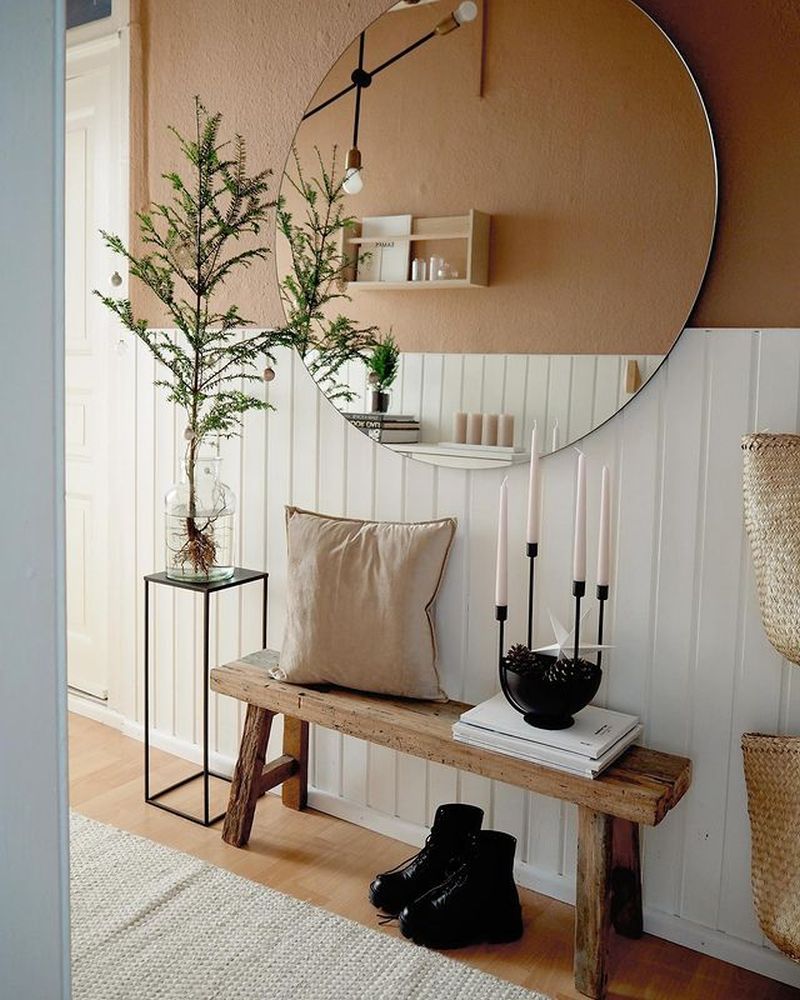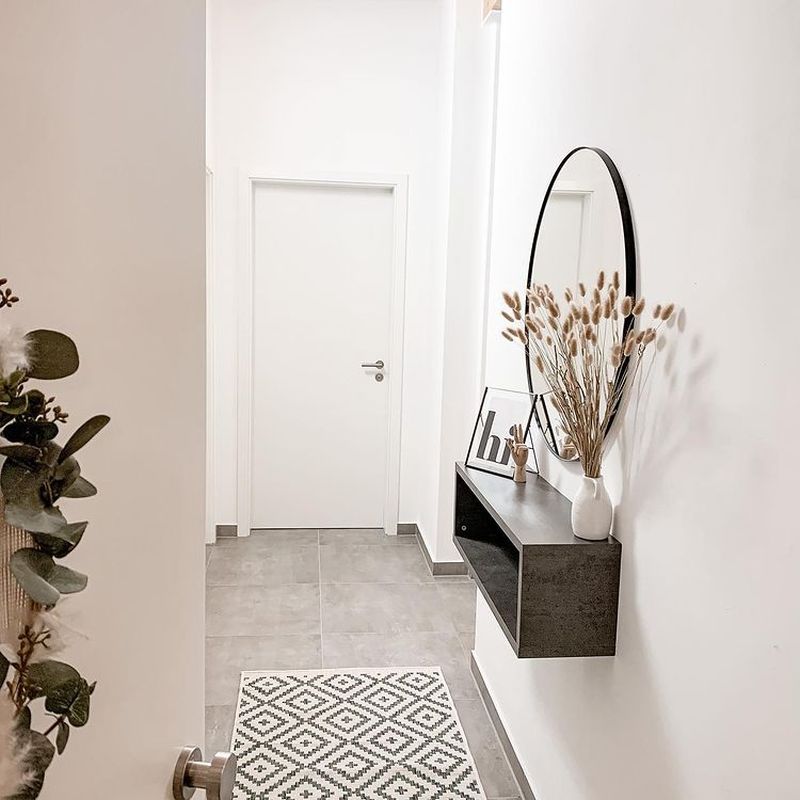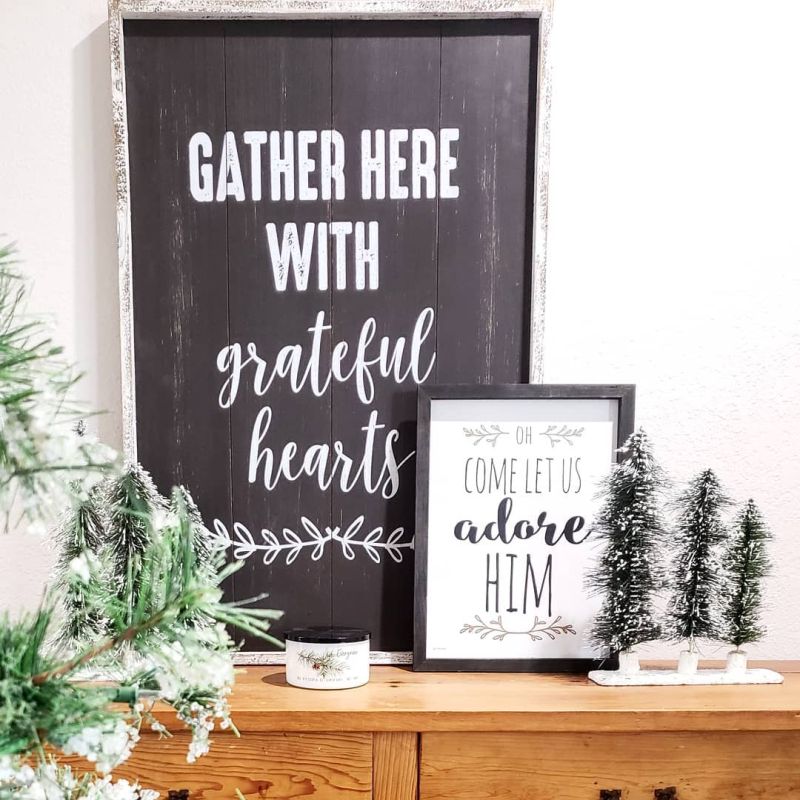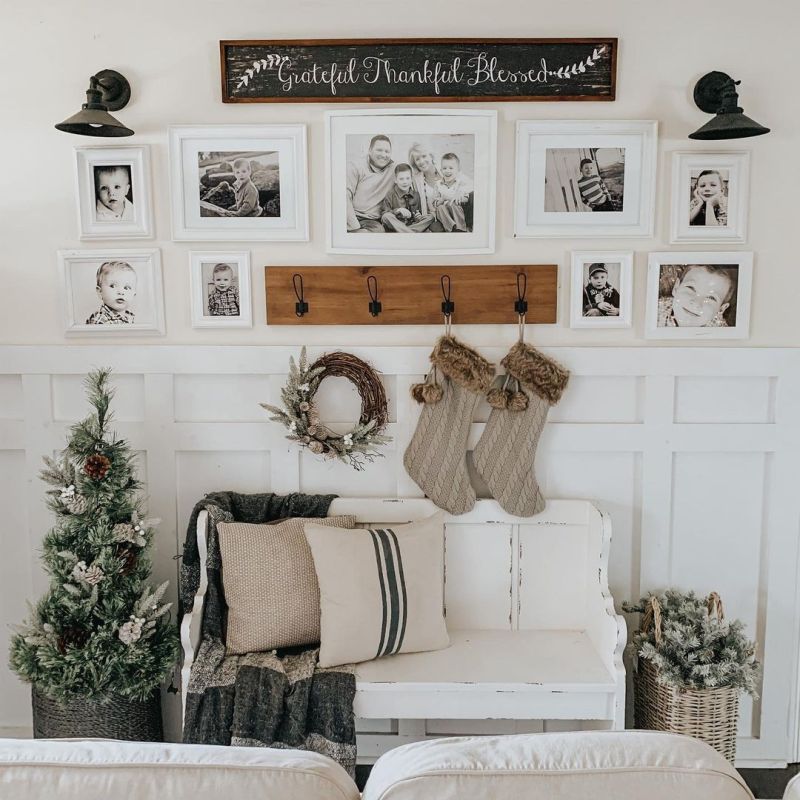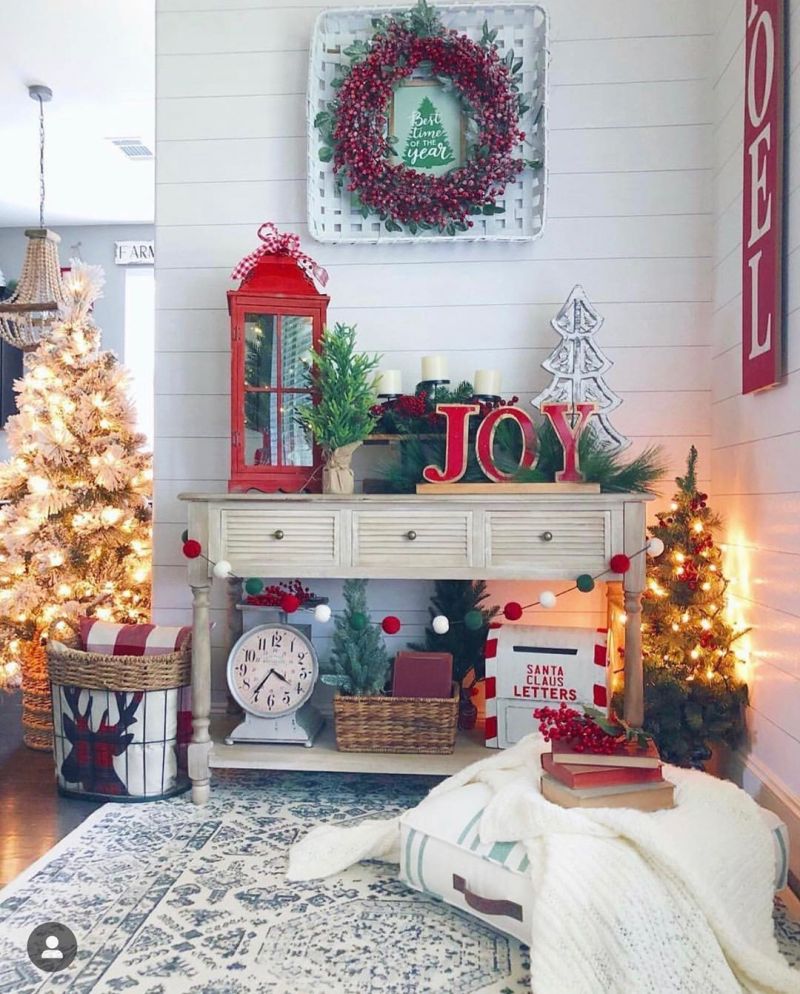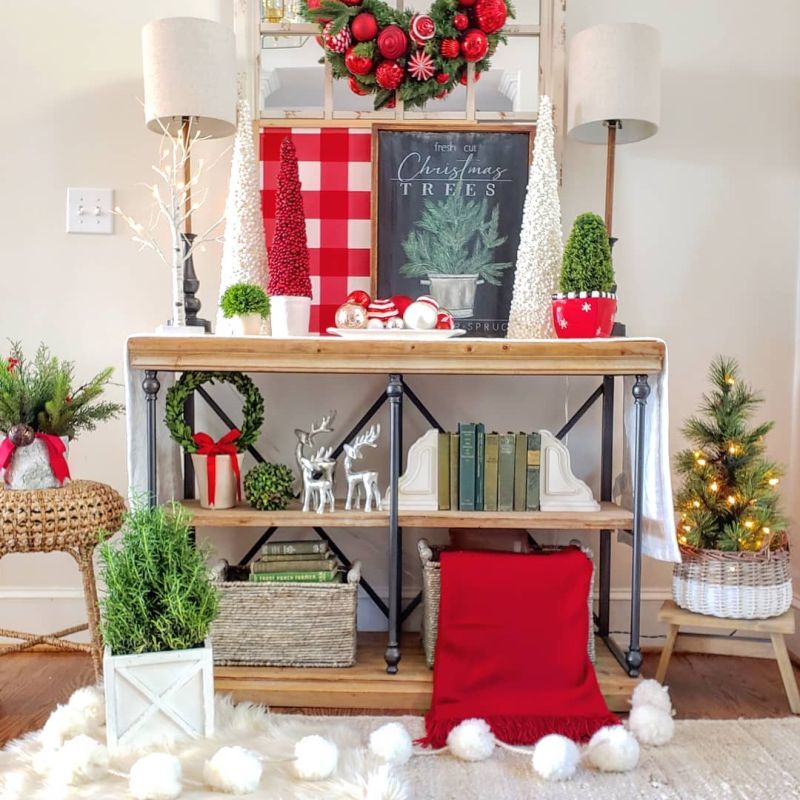 Also Read: Christmas Ceiling Decoration Ideas