Santa is getting ready to shower us with joy and gifts while we are busy decorating our homes with traditional Christmas trees, vintage wreaths, and garlands to welcome him. Dressing up every nook of the house in classy holiday decor has become a Christmas tradition, a fad so very important to follow.
While decorating for Christmas, it's vital to touch upon every space to induce that holiday spirit in each part of the house – doors, windows, and dining table, in all of it. When you are dressing up the house, do not forget the staircase. Decorating the staircase can make the house look grand and festive.
Easy Staircase Decoration Ideas for Christmas
Purchase some unique Christmas garlands, real or artificial, doesn't matter. Decorating the handrails requires patience and creativity. Check out the pictures below for inspiration.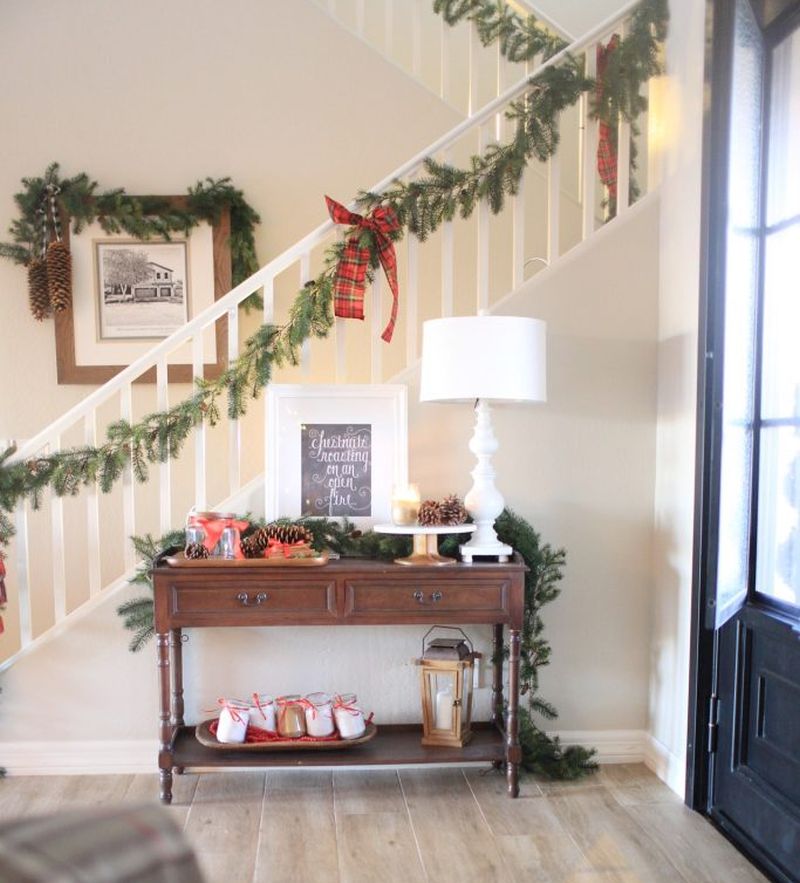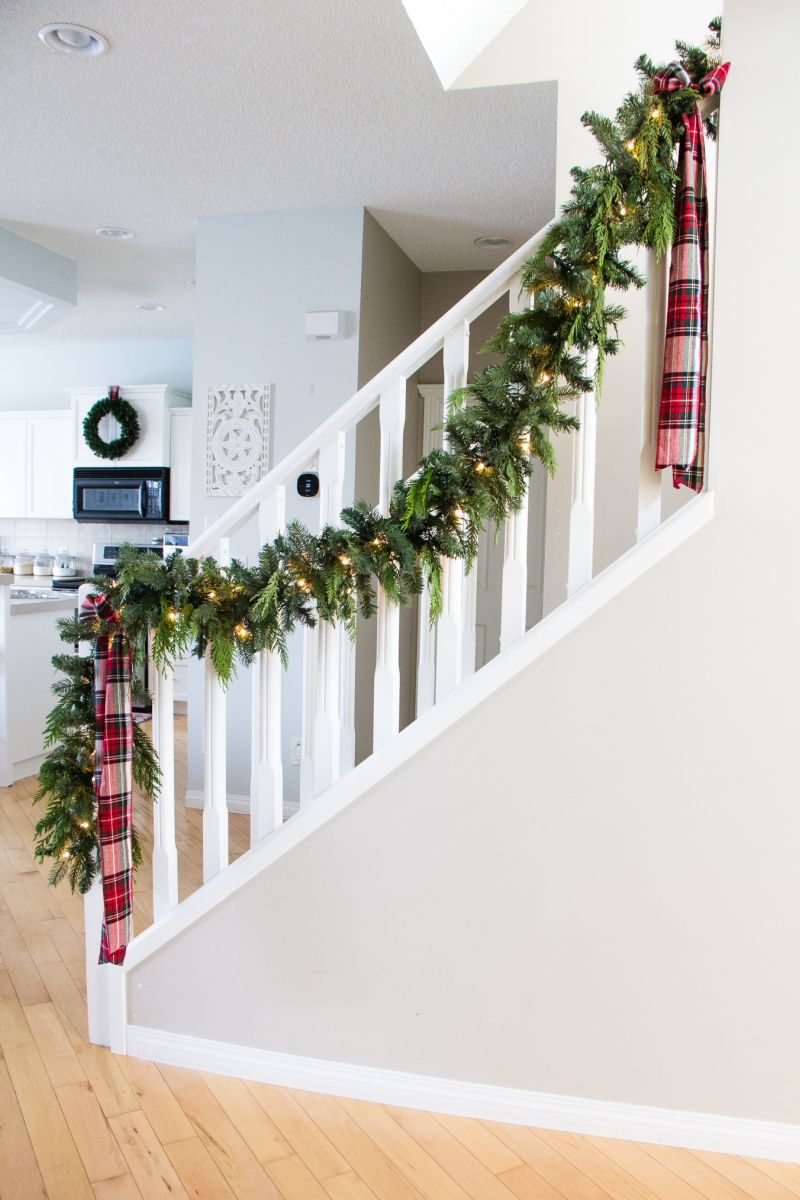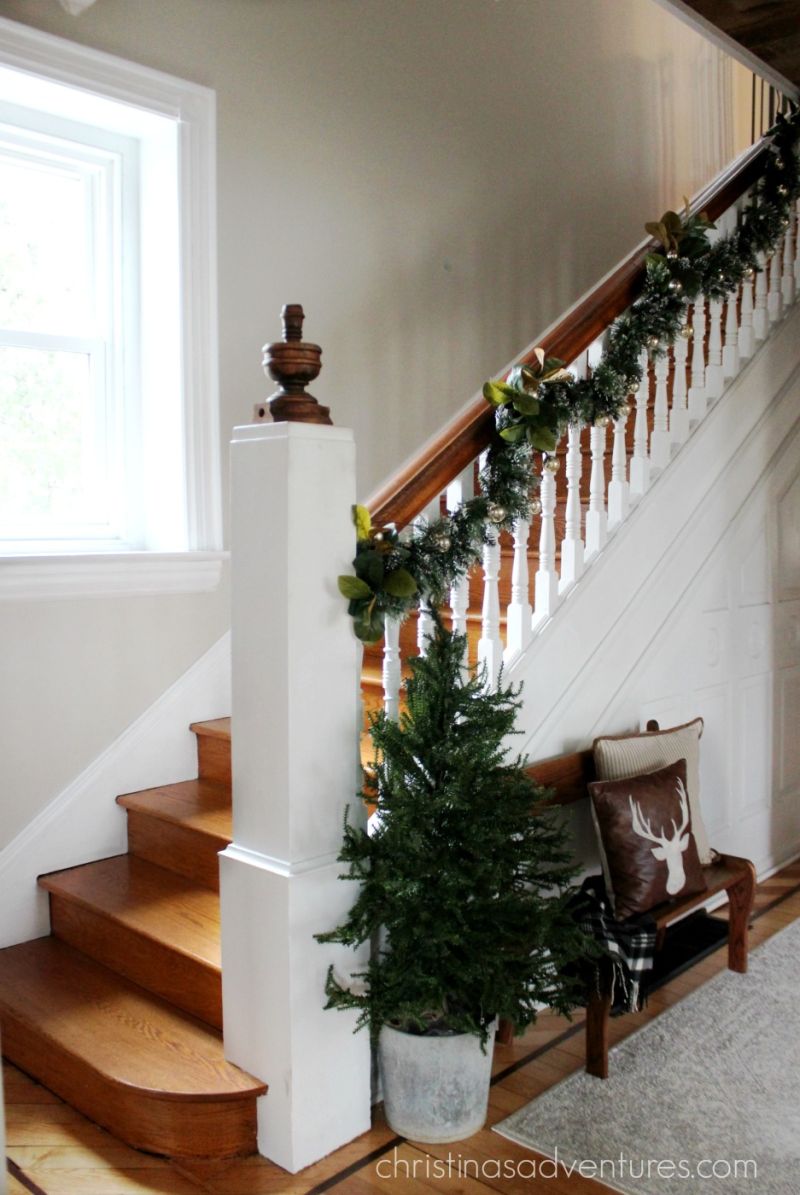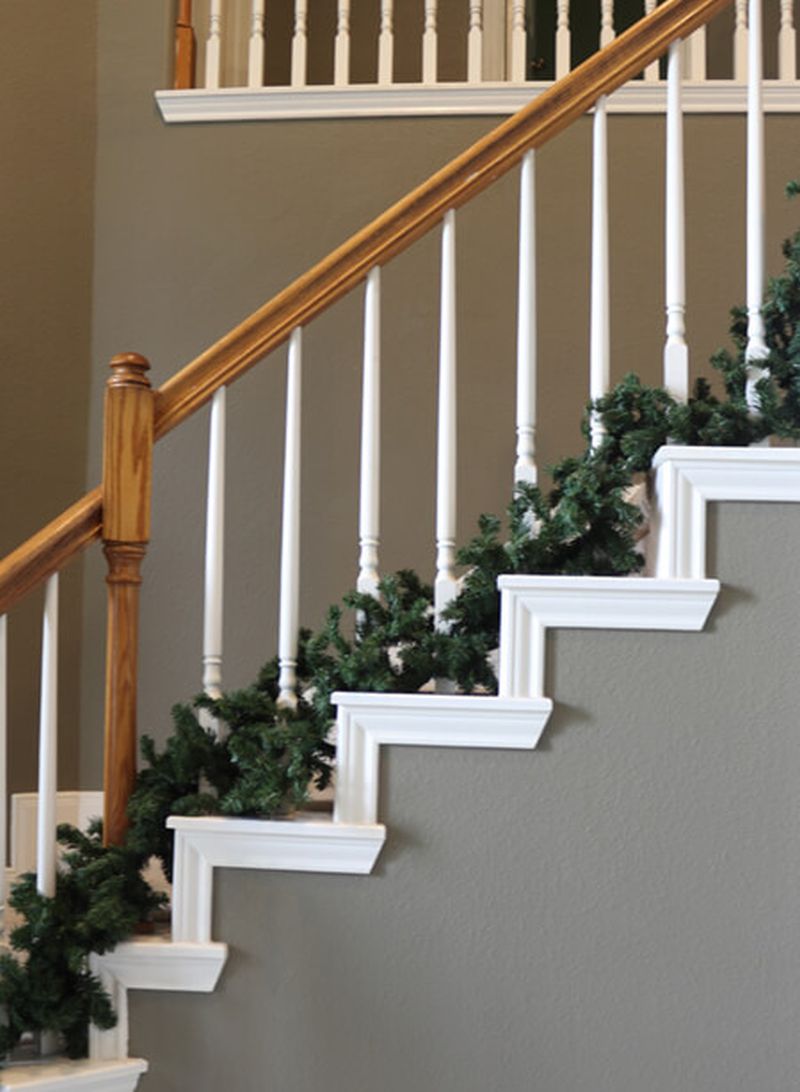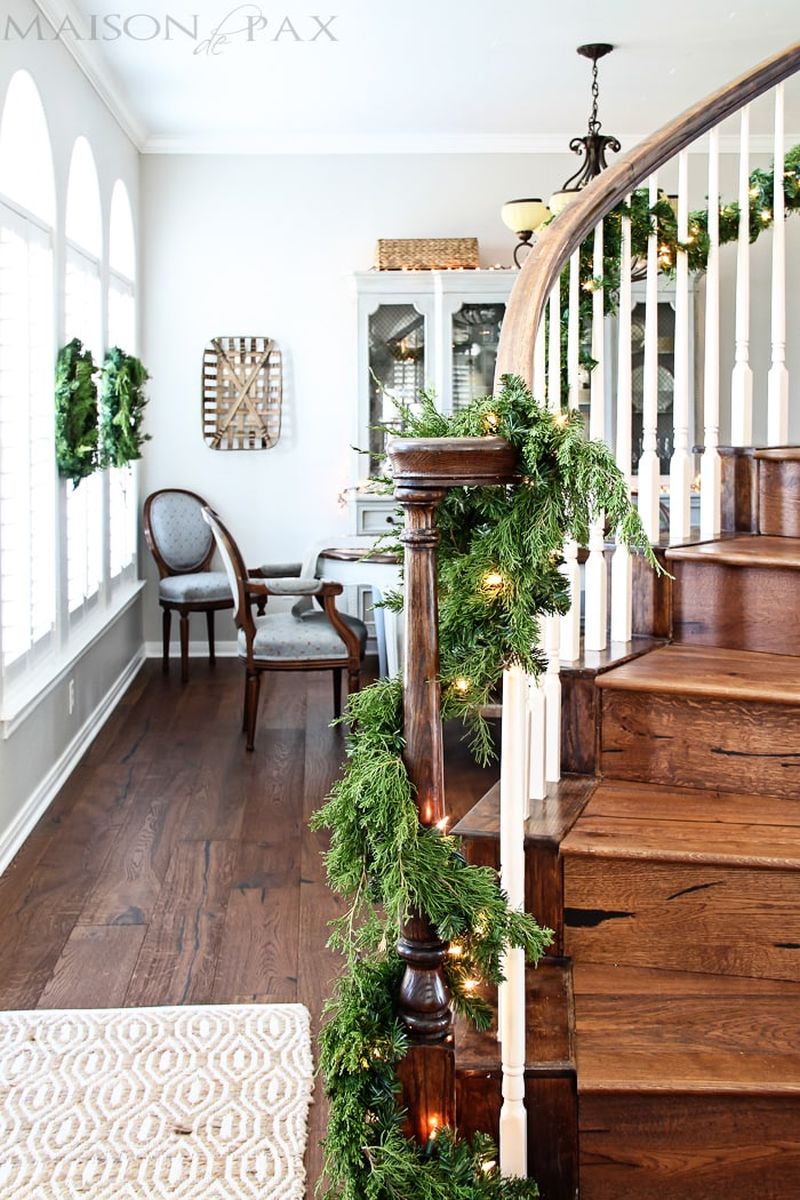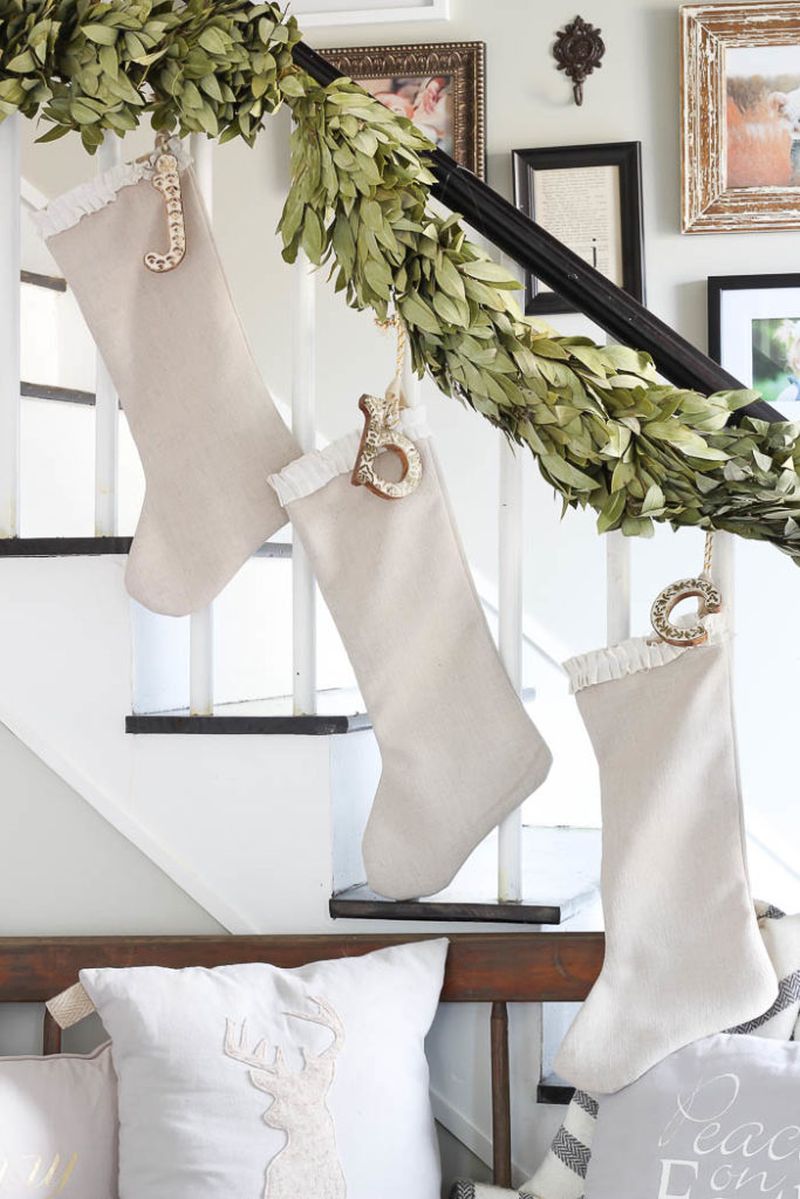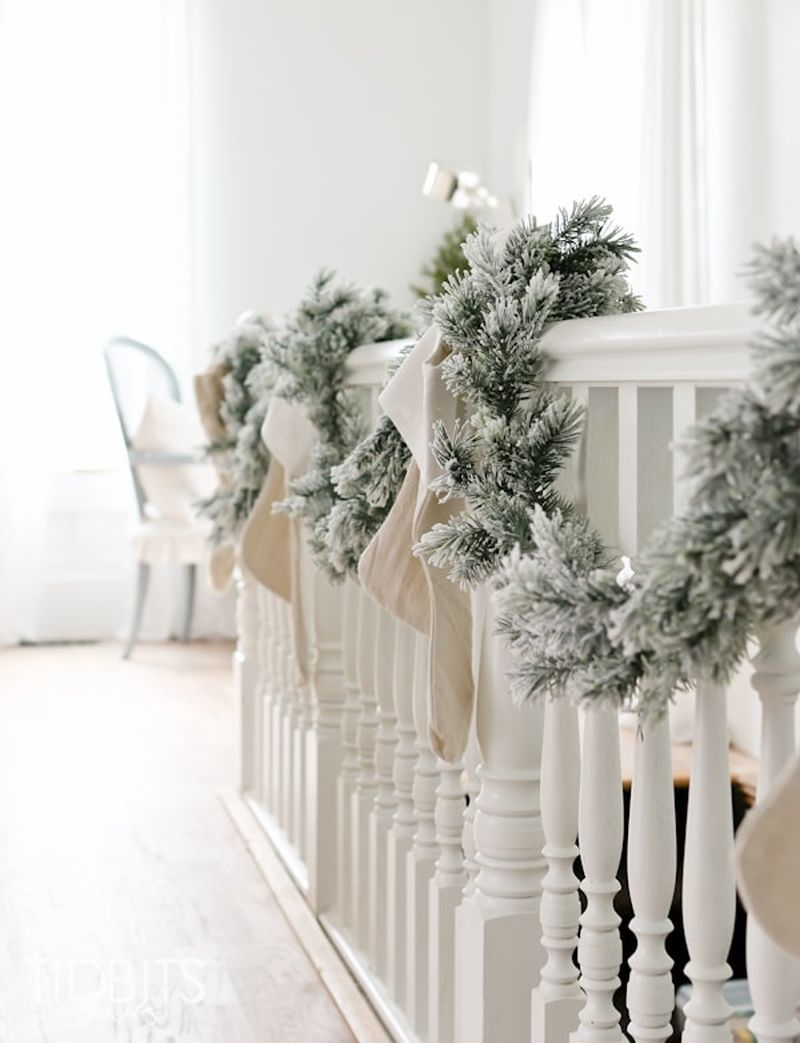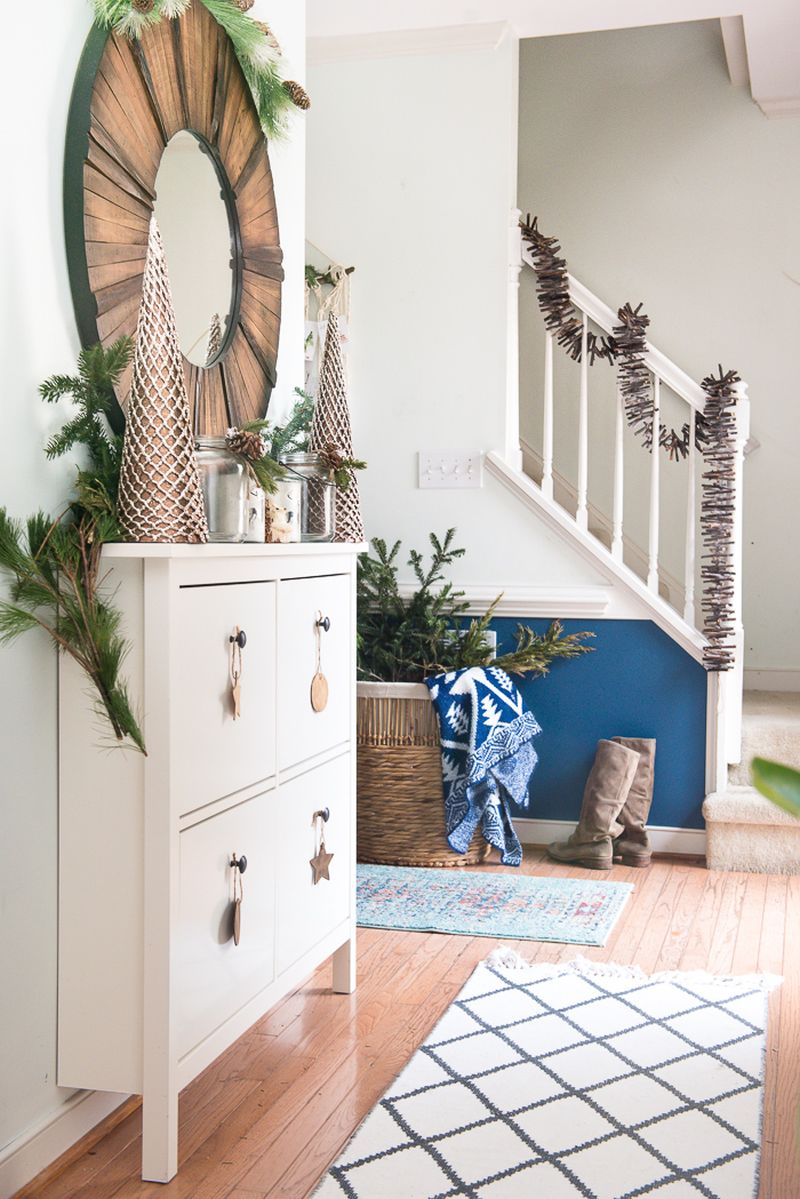 When you think of Christmas staircase decoration ideas, do not neglect the ribbons, they can create a festive vibe in seconds if one knows exactly how to use them. Tulle and mesh fabric can also be used in the decoration.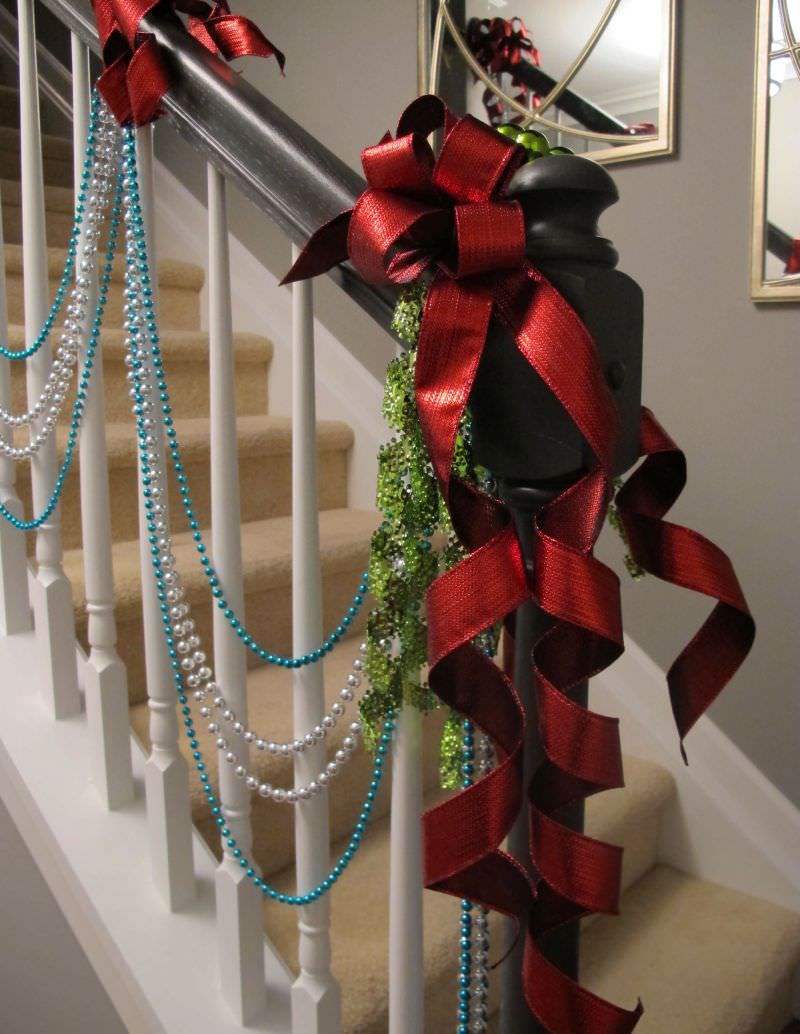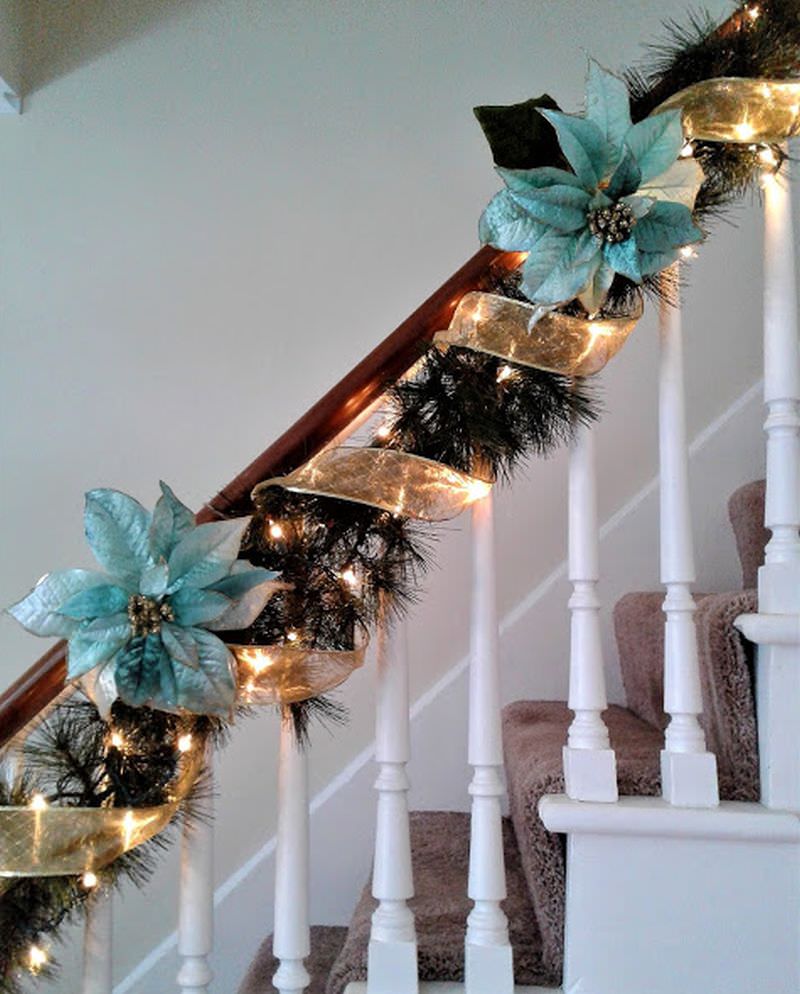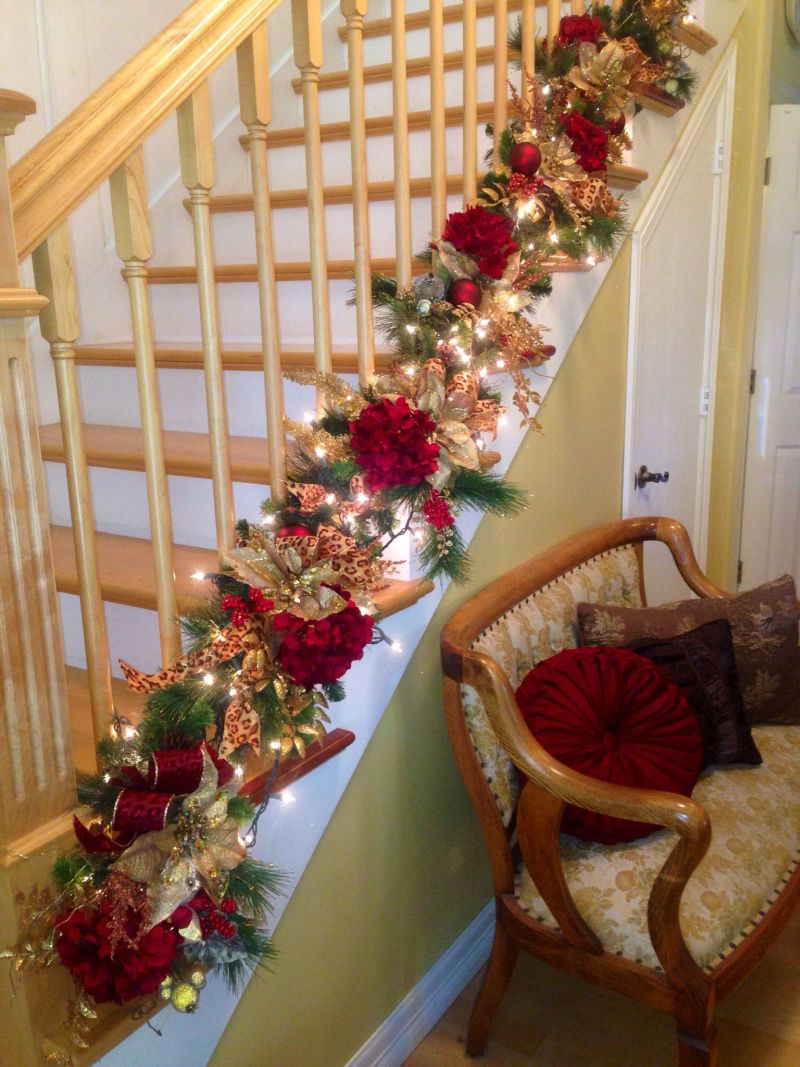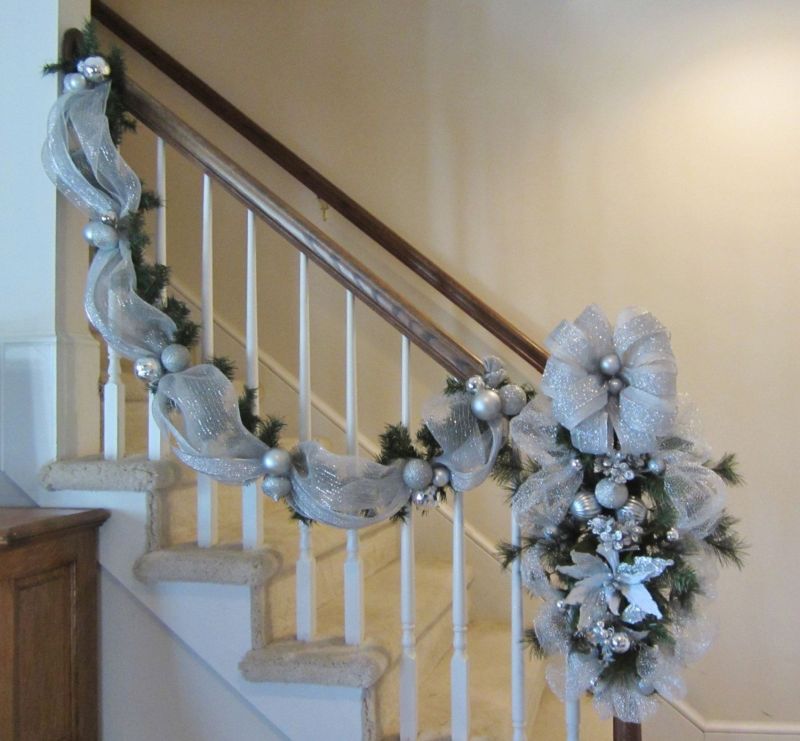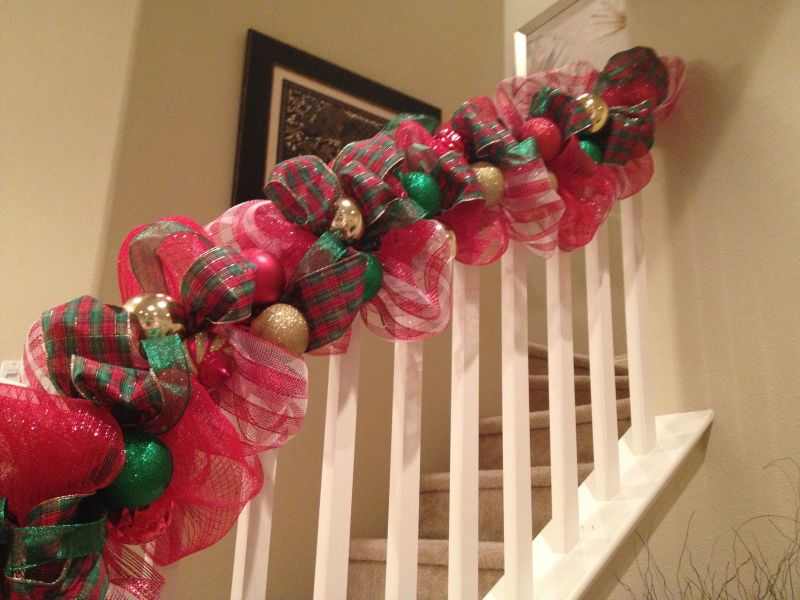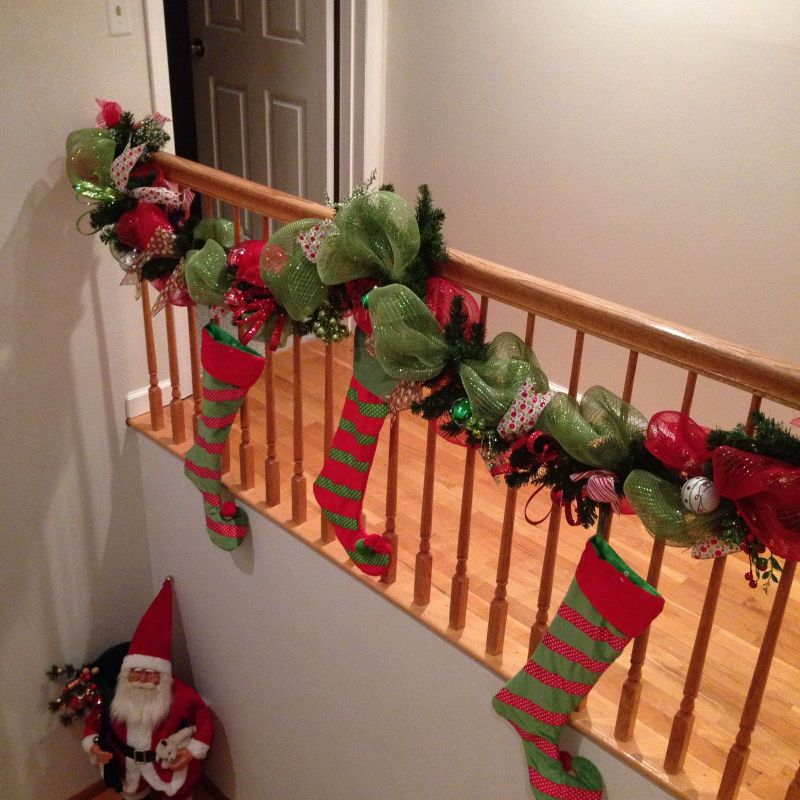 Also Read: Christmas Entryway Decoration Ideas
Ornaments do not belong to the Christmas tree alone, they can also be used to make the staircase decorative. Pair them with garlands and other Christmas decorations and see how well the stairs come out.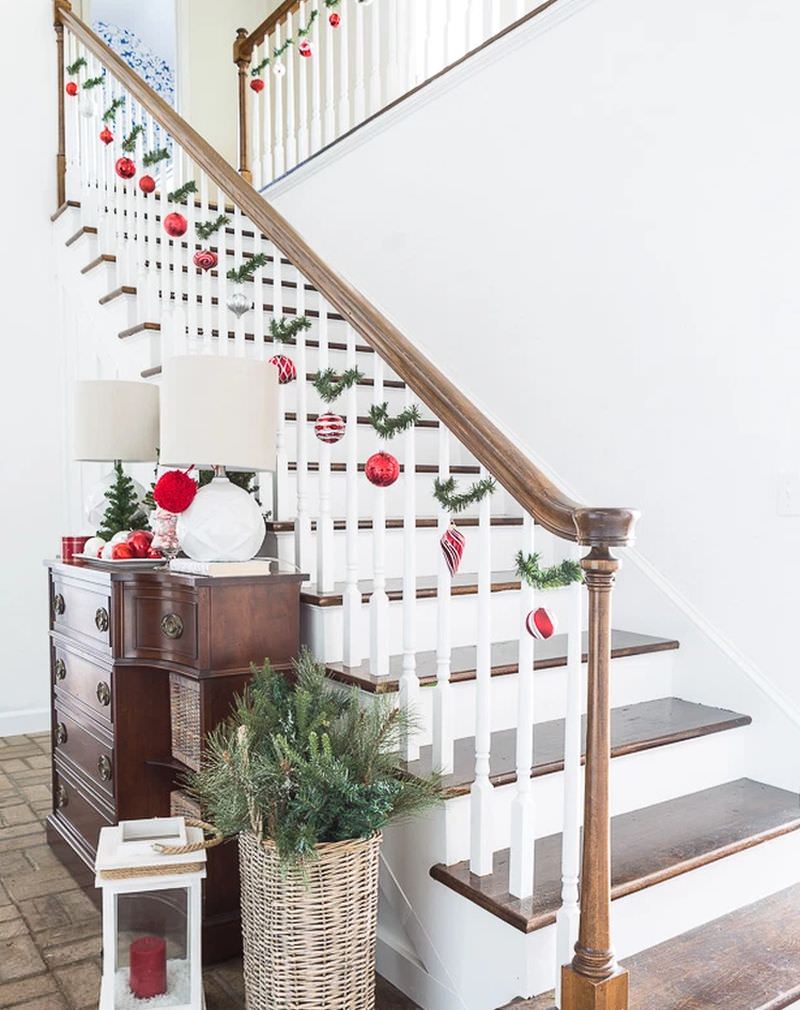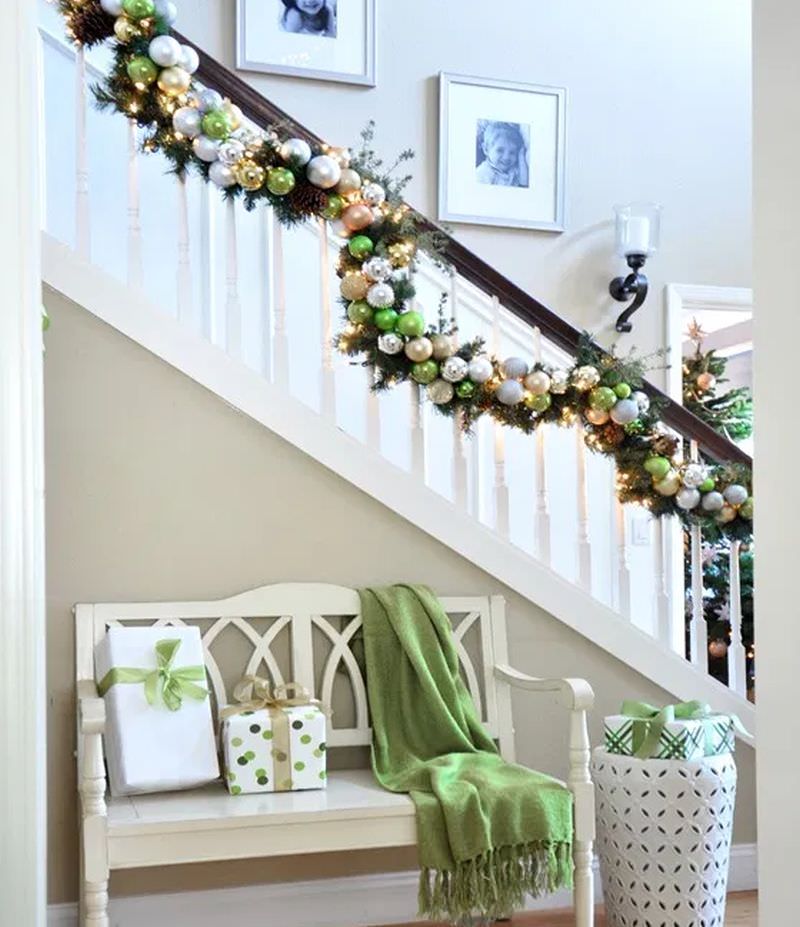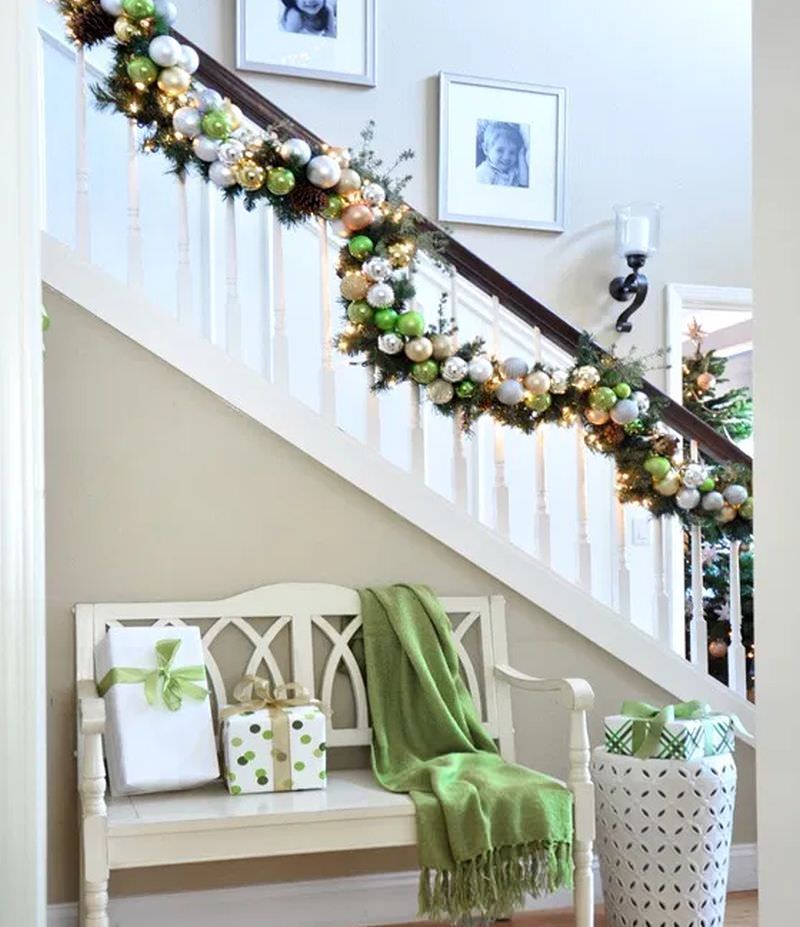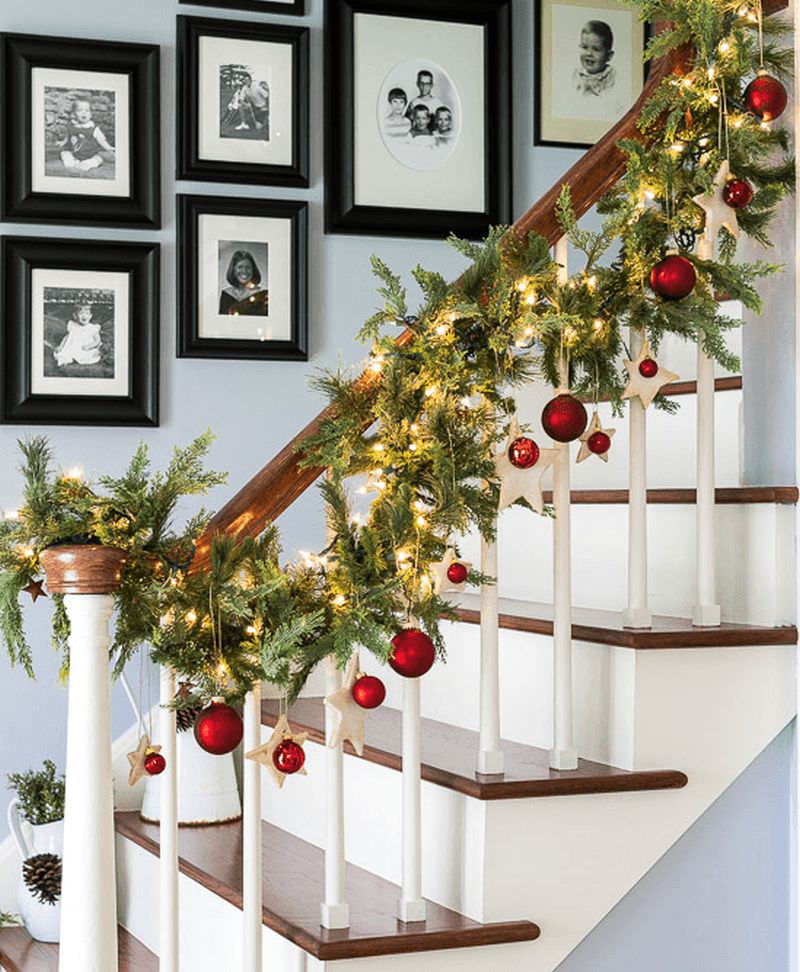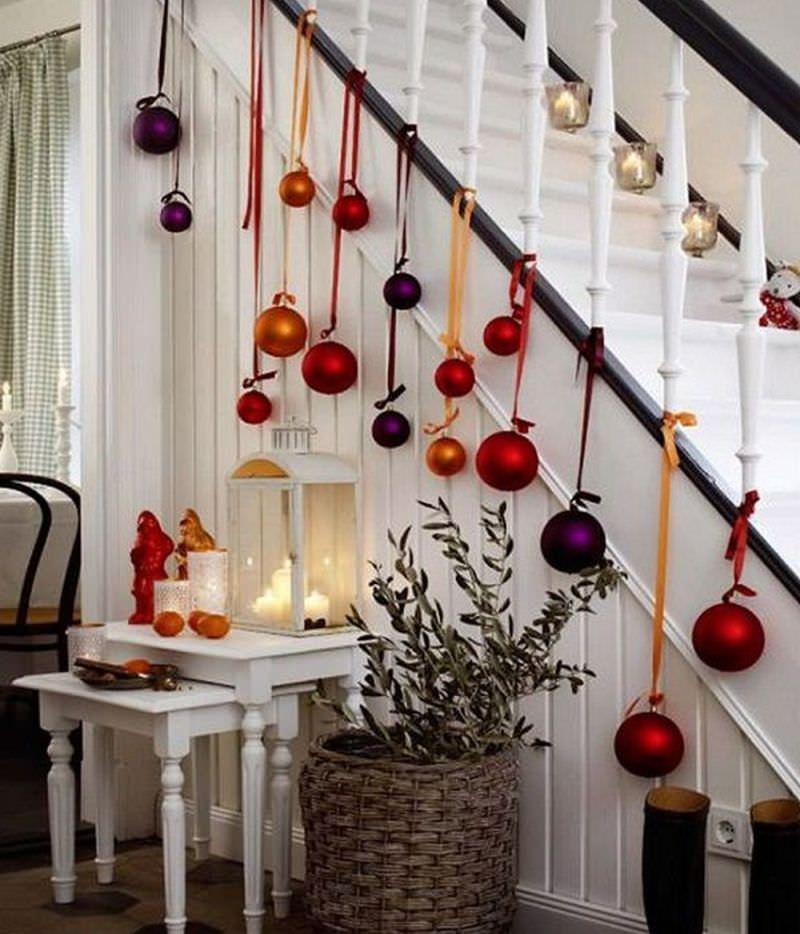 There is nothing more natural and inviting than flowers. For some, decoration is incomplete without flowers. If that's how you think too, add a natural touch to the staircase using foliage and flowers.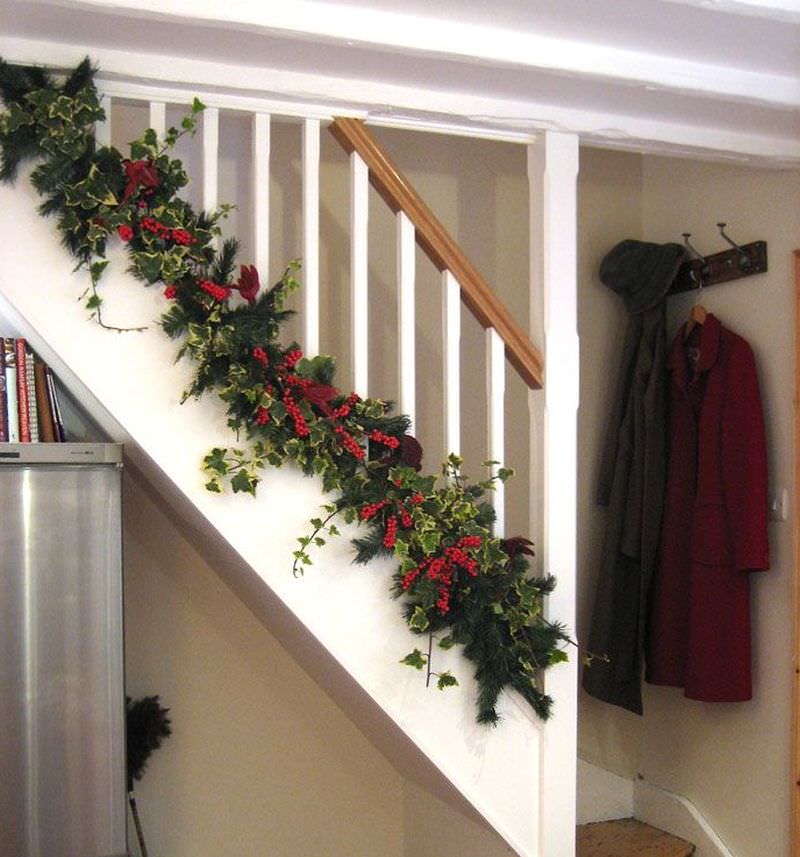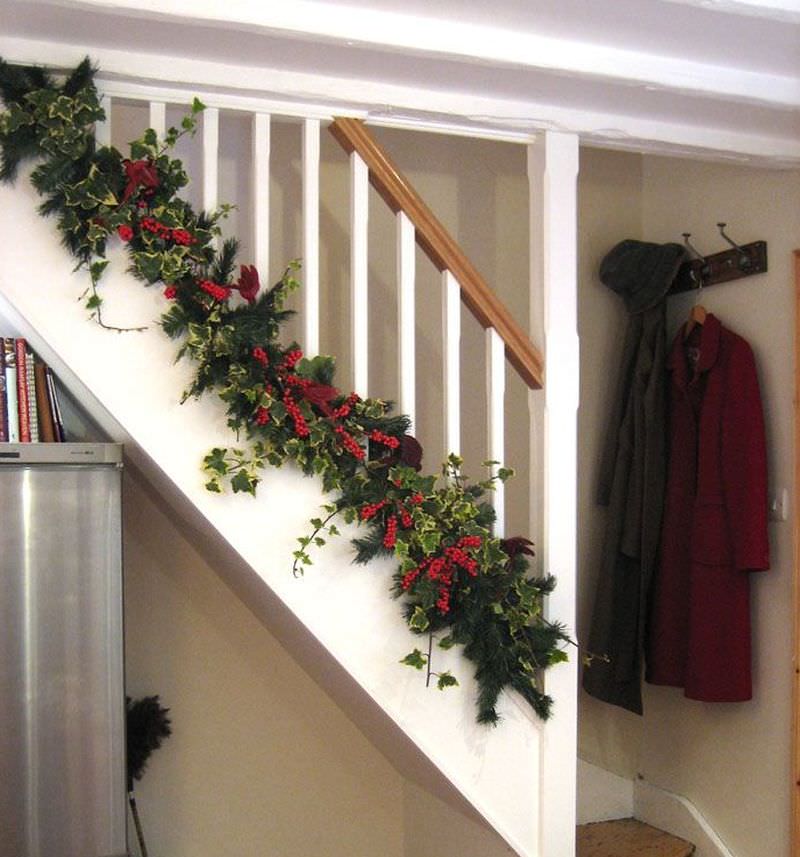 Garlands alone do not impress much, you can try and hang some pinecones to the garlands webbed along the handrail or place them on the stairs. This will make an immediate difference to the decor.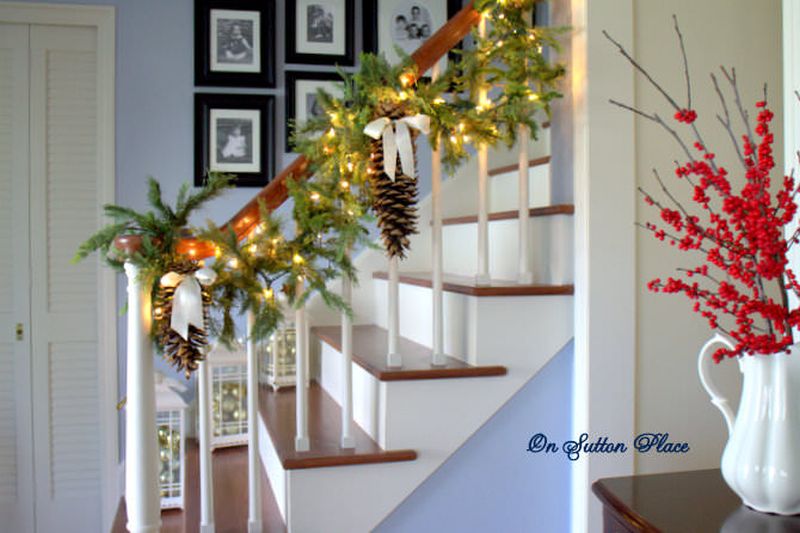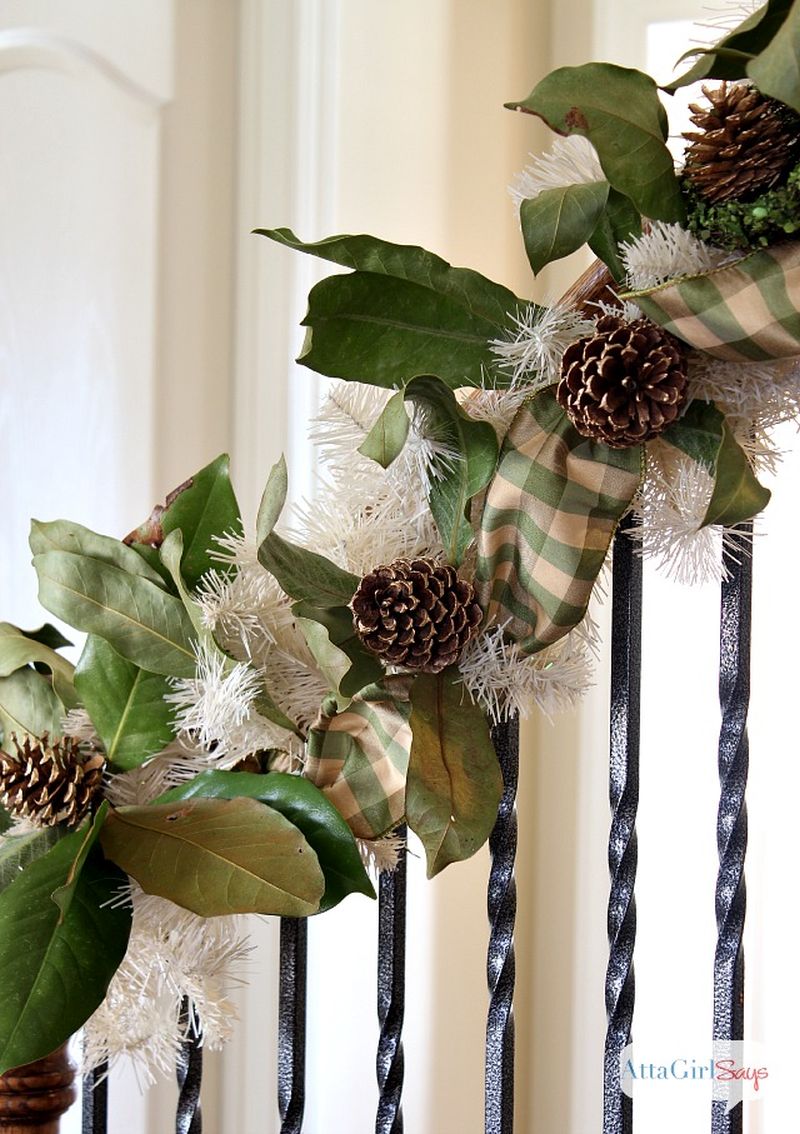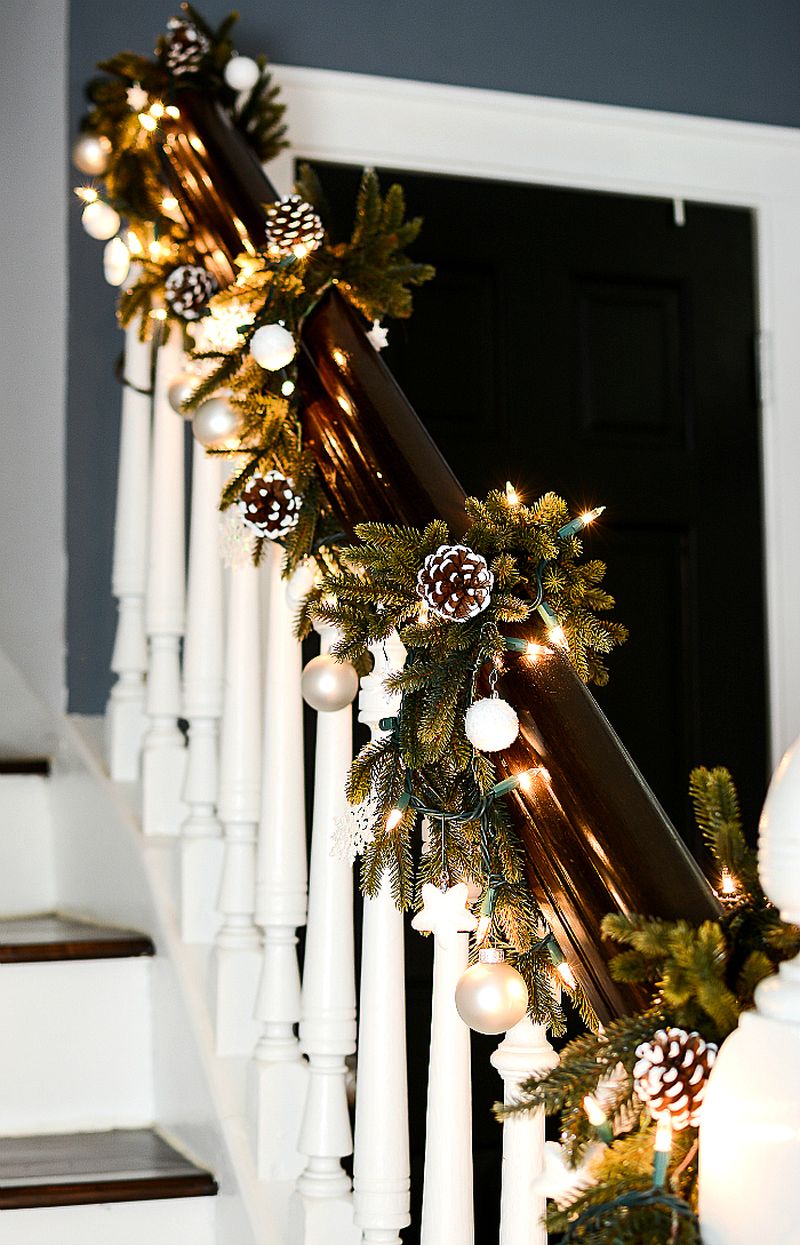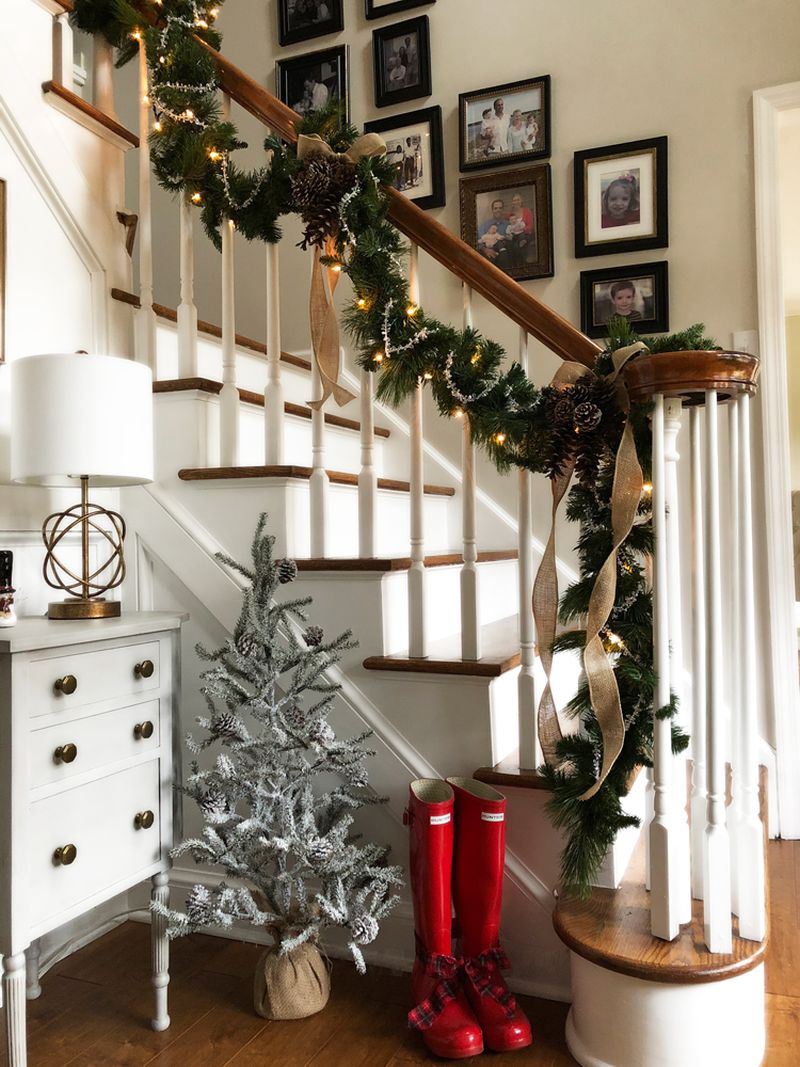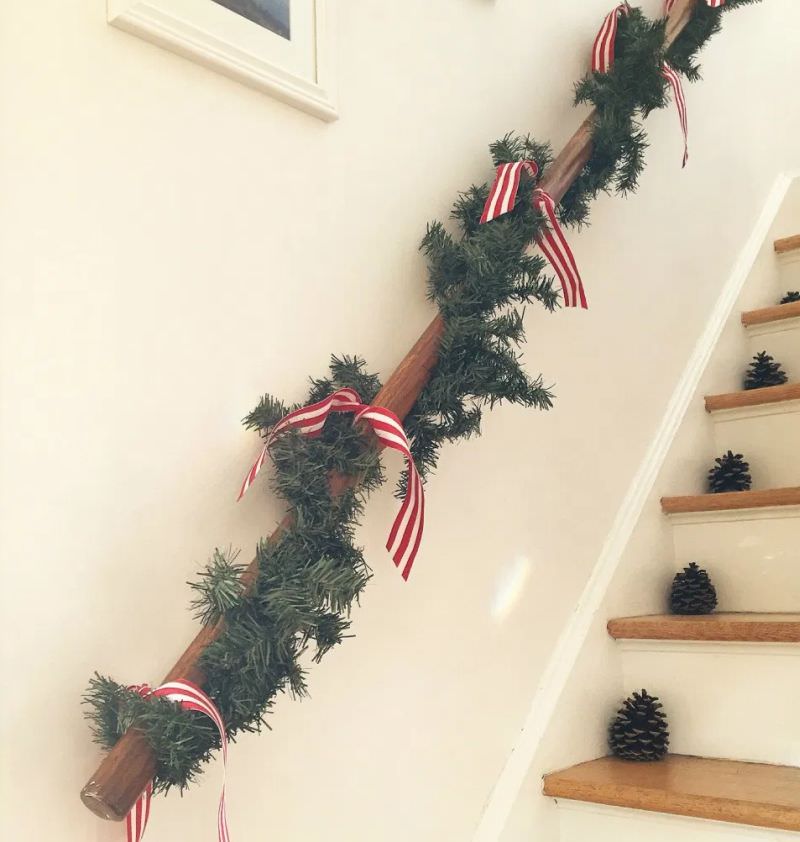 Nothing matches the charm of wreaths, thus decorating the staircase with them cannot be counted out. You can instantly infuse a sublime touch using classy wreaths on the staircase and have it ready for Christmas without the fancy garlands and flowers.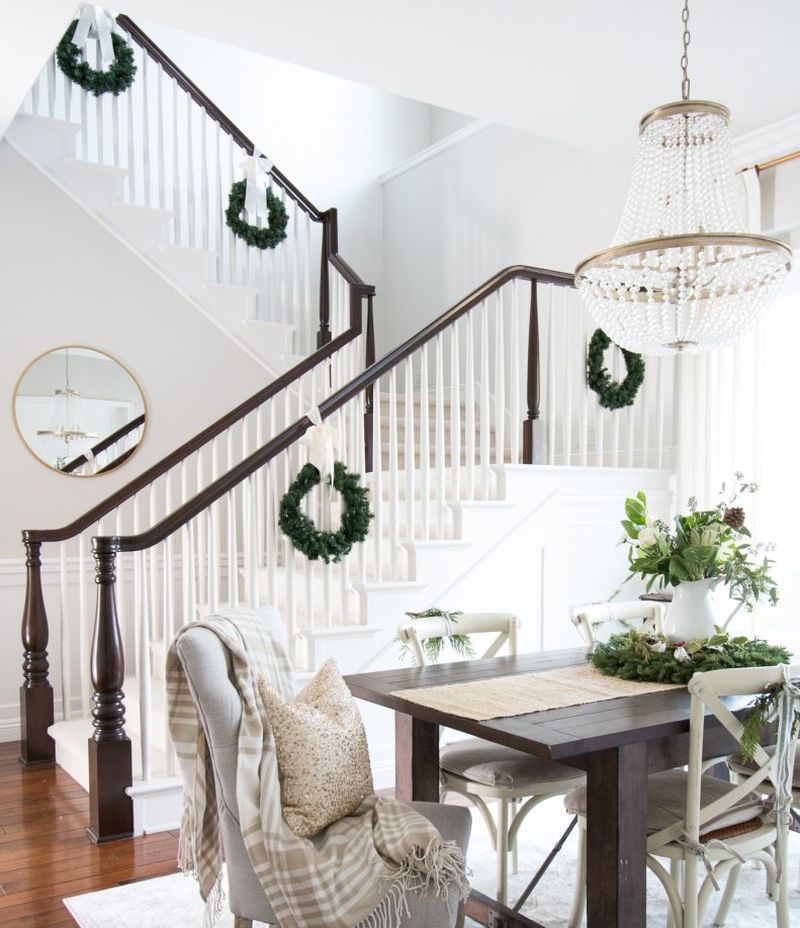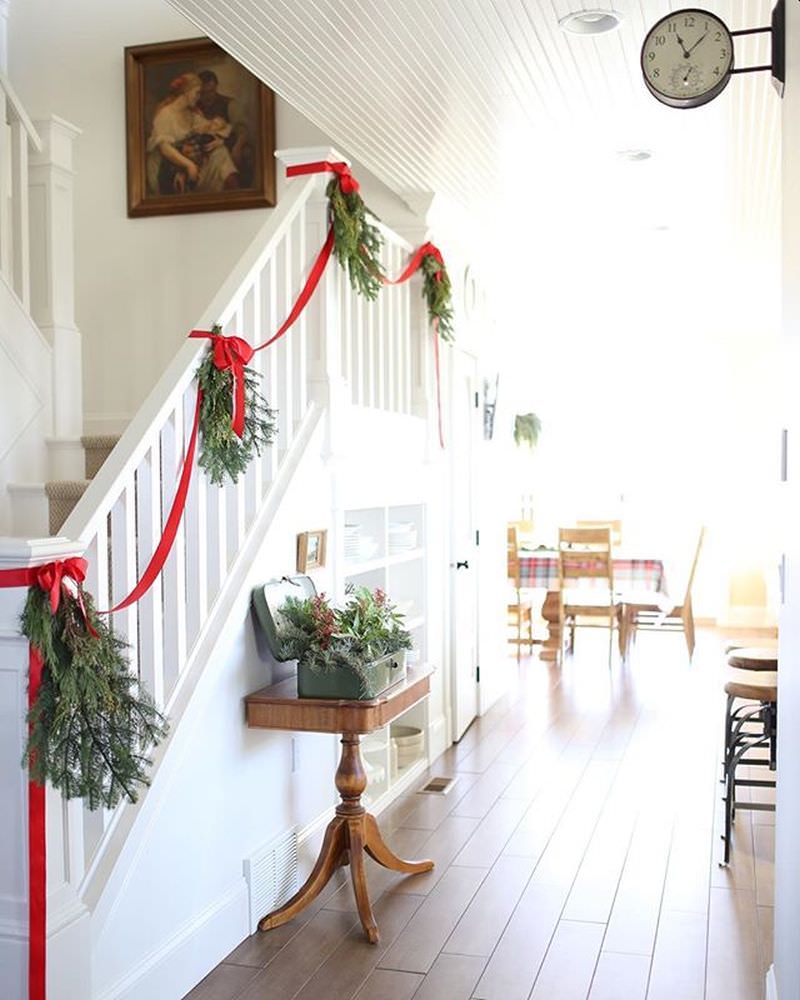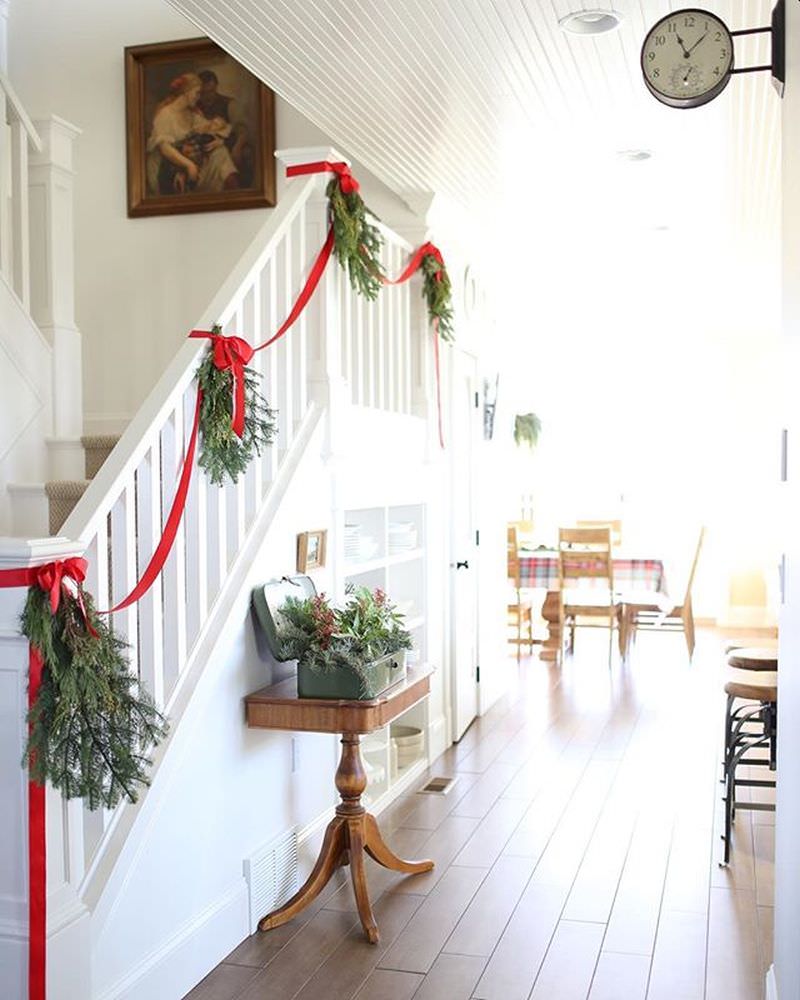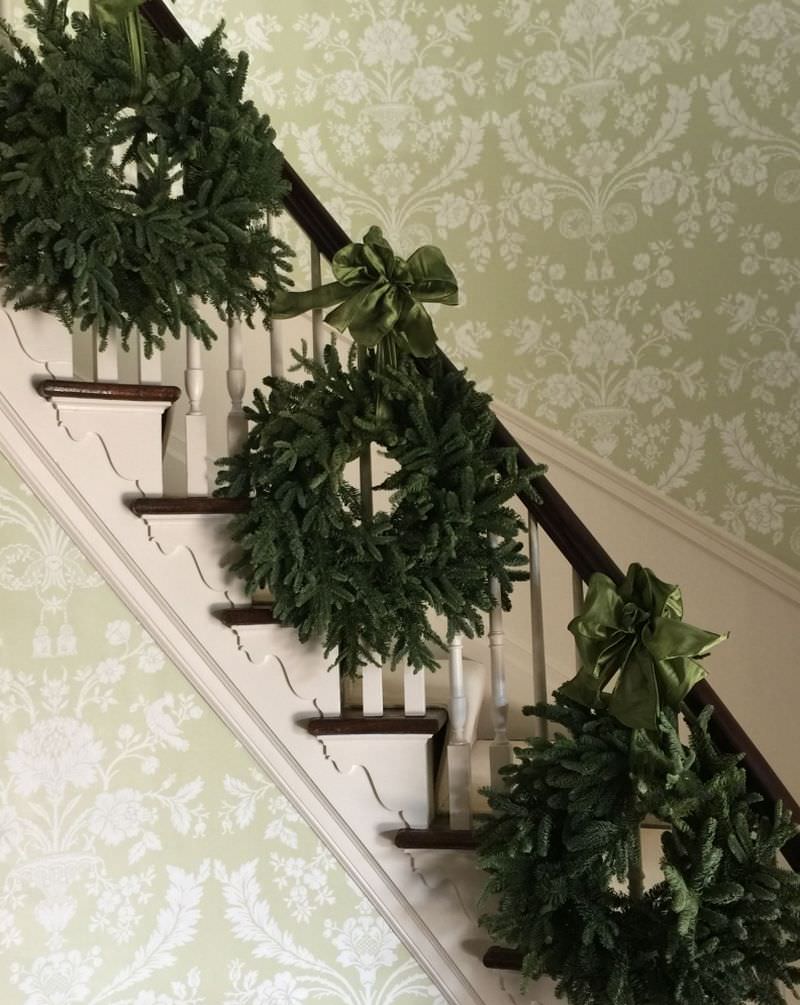 Among other things, waking up to find stockings filled with treats and presents is the best part of Christmas. You can decorate the staircase with colorful stockings filled with treats.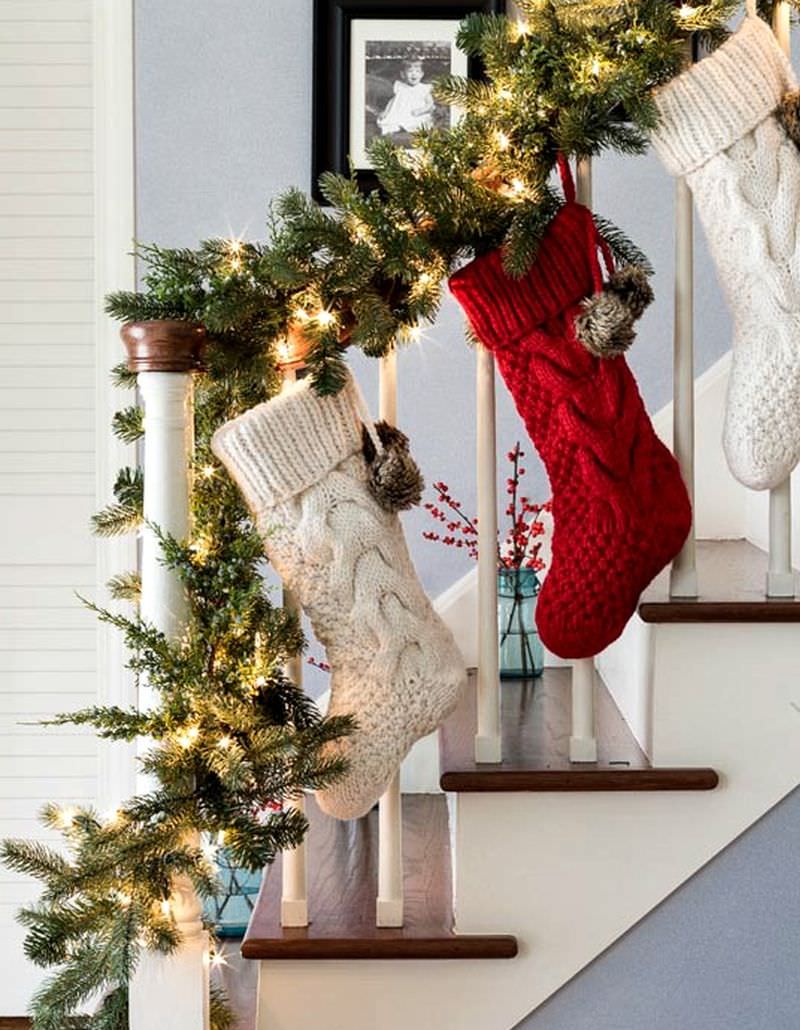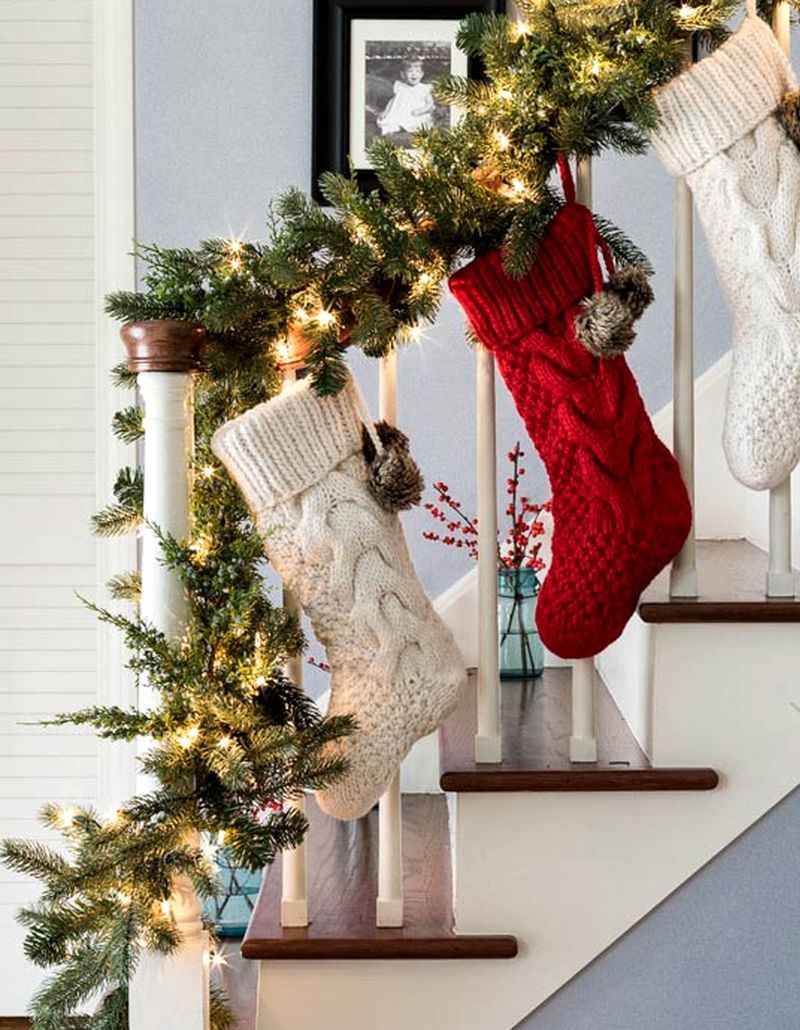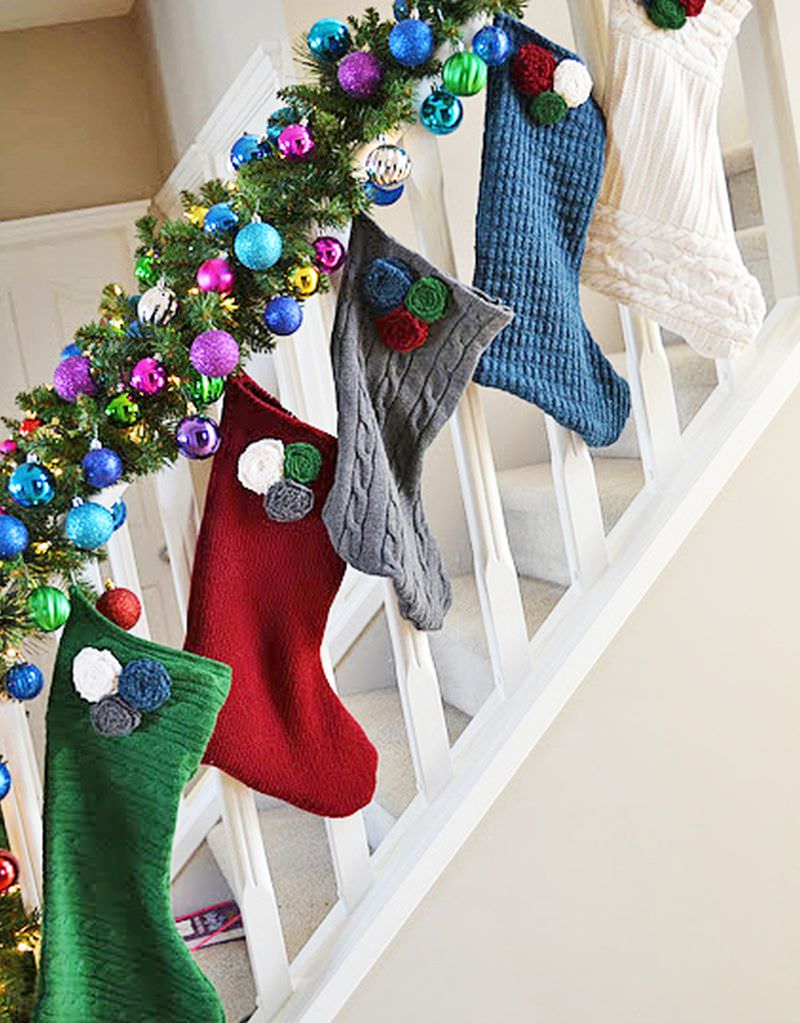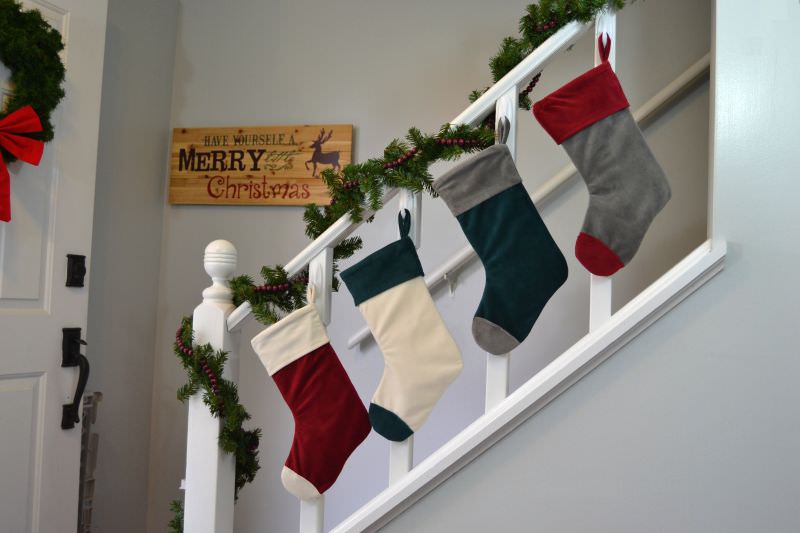 Also Read: Christmas Fireplace Mantel Decoration Ideas
Create a jar or vase display on the staircase. It is a good idea to pair vases with artificial berries. You can put snowflakes and ornaments in glass jars and place them on each step. Adding unique planters can make quite an impression as well.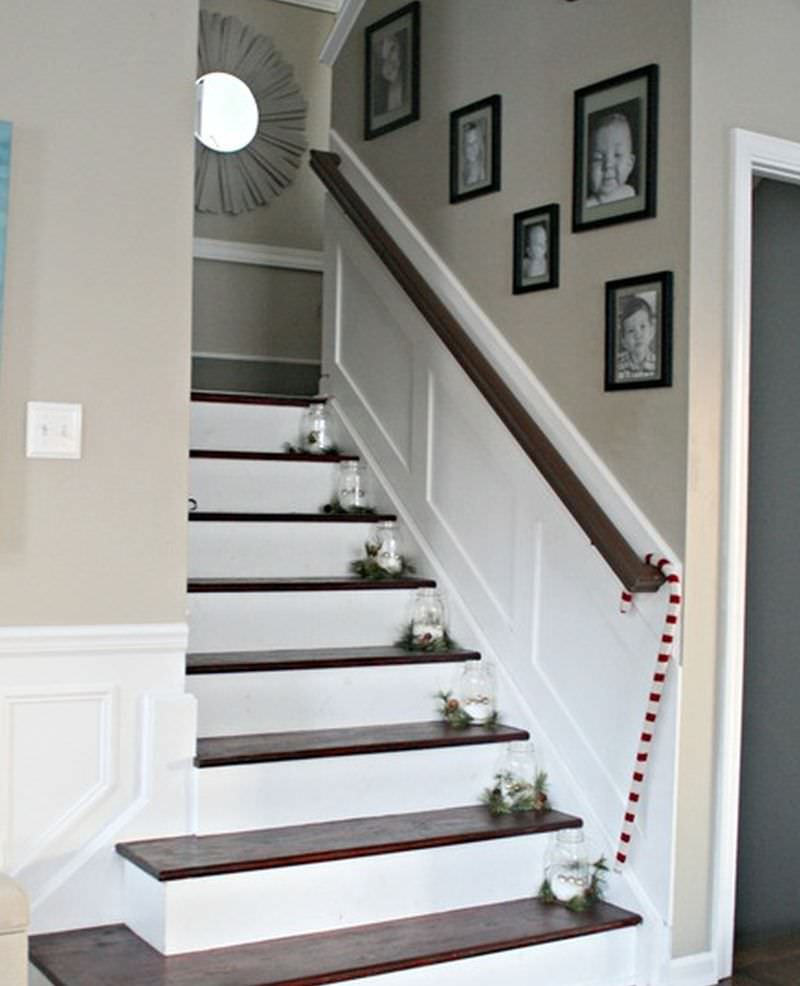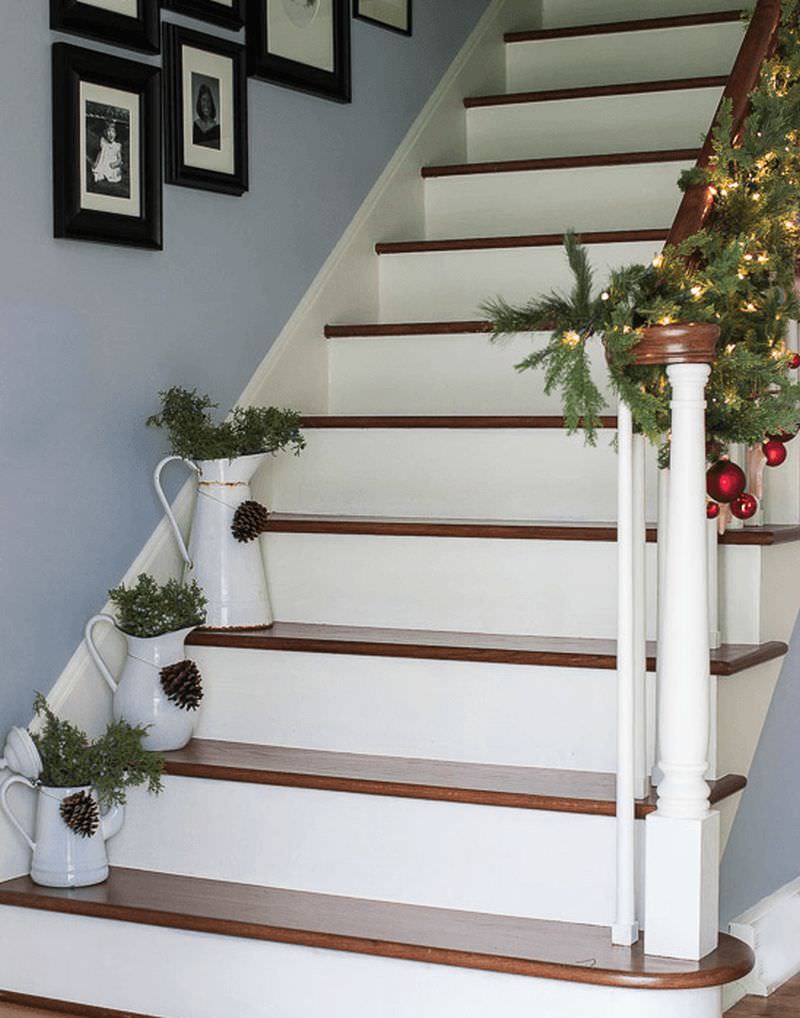 Candles don't just light up the way, they also decorate the space in the most beautiful ways. You can use candles in more ways than one and decorate the staircase for Christmas, check below for a few suggestions.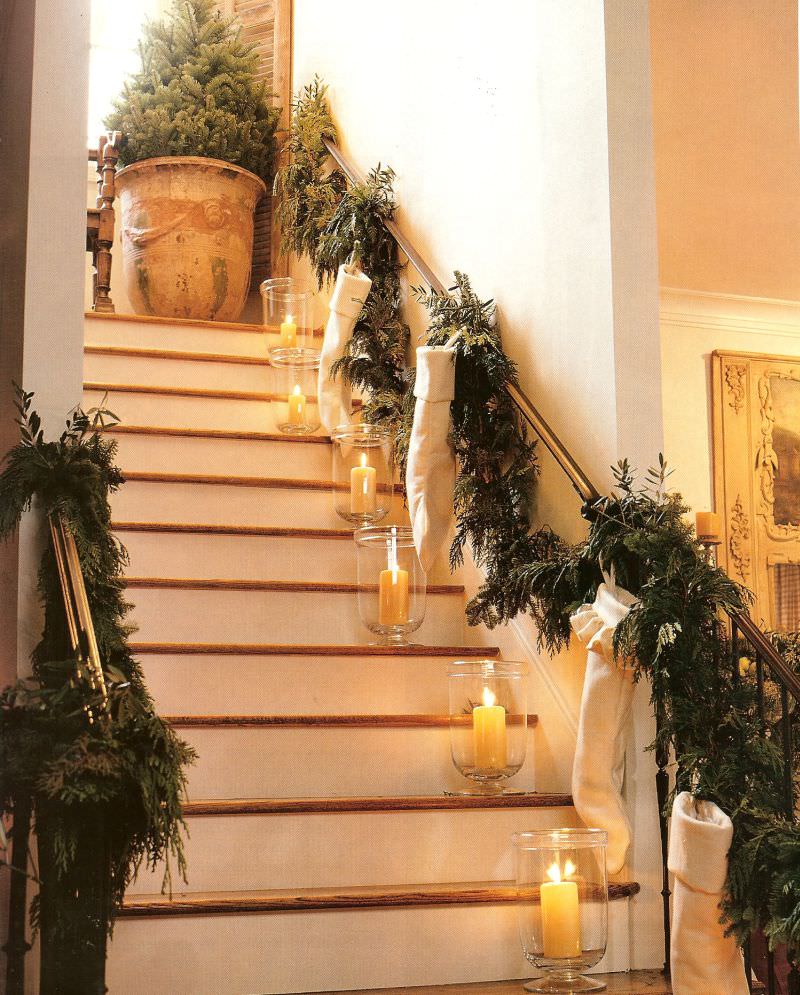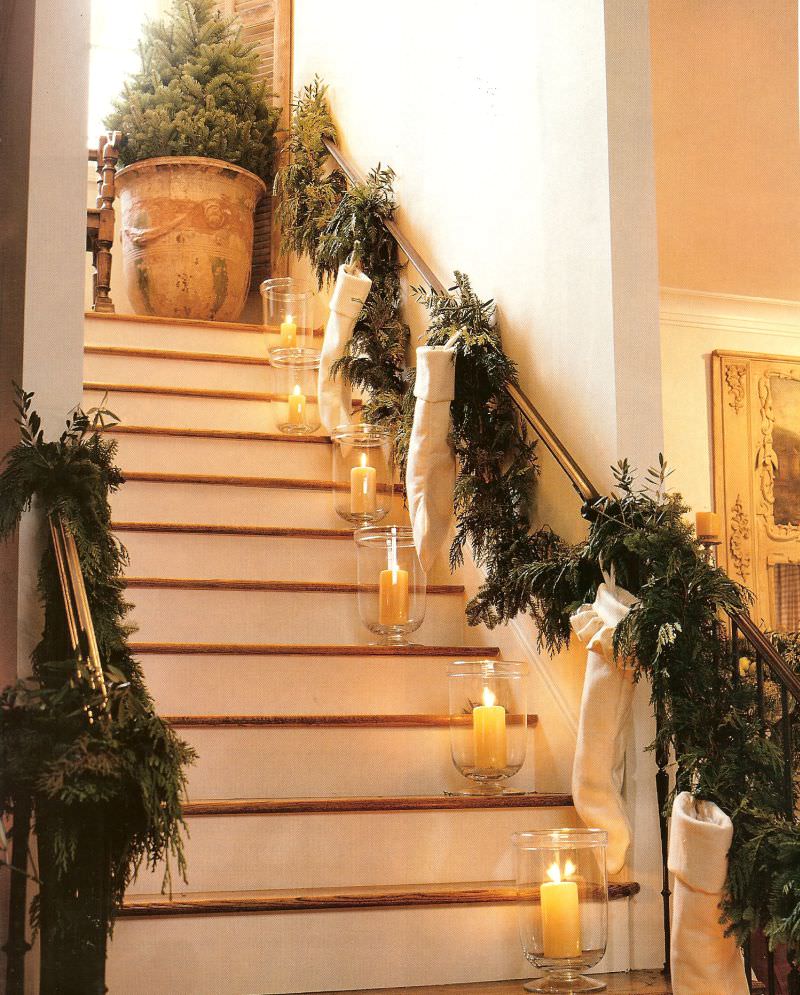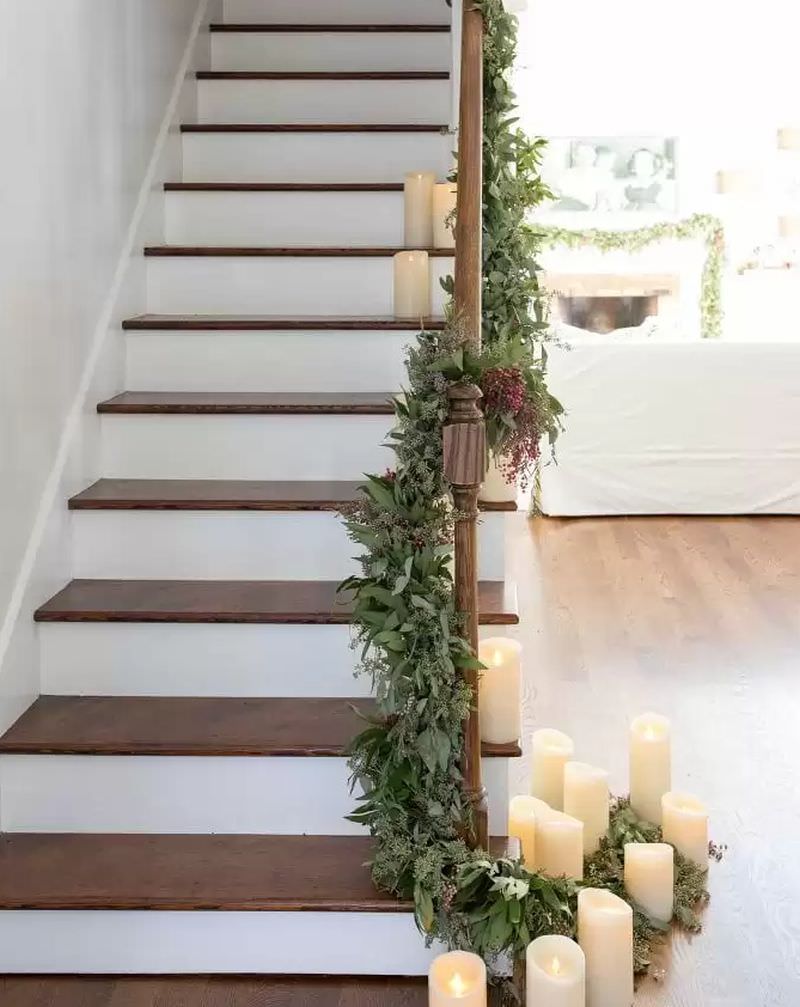 Light strings can help elevate any decoration, just hang them with other decorations or separately at any position and see what effect they create. Be cautious while working with lights.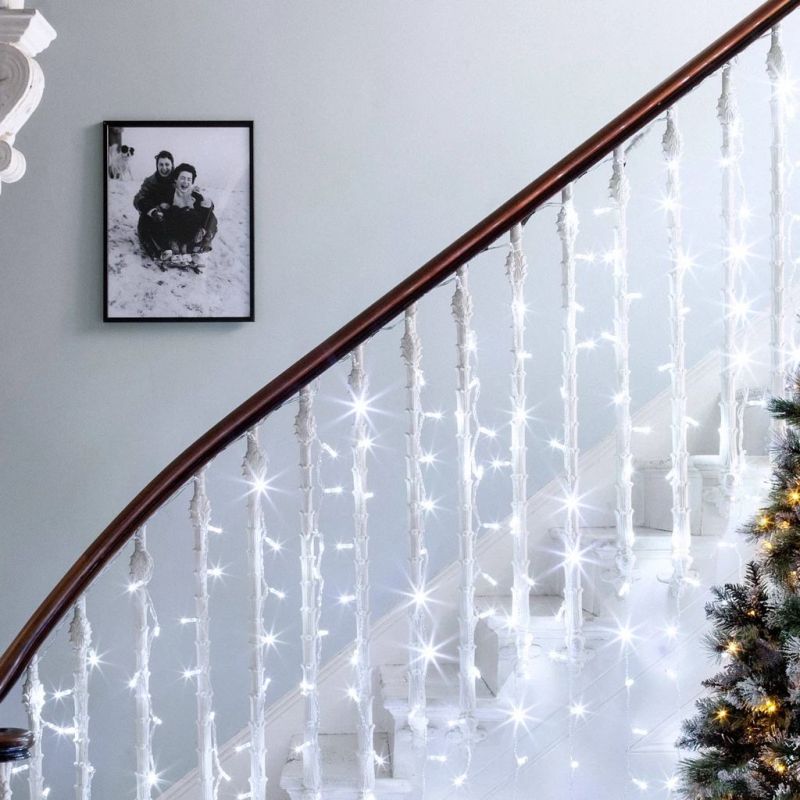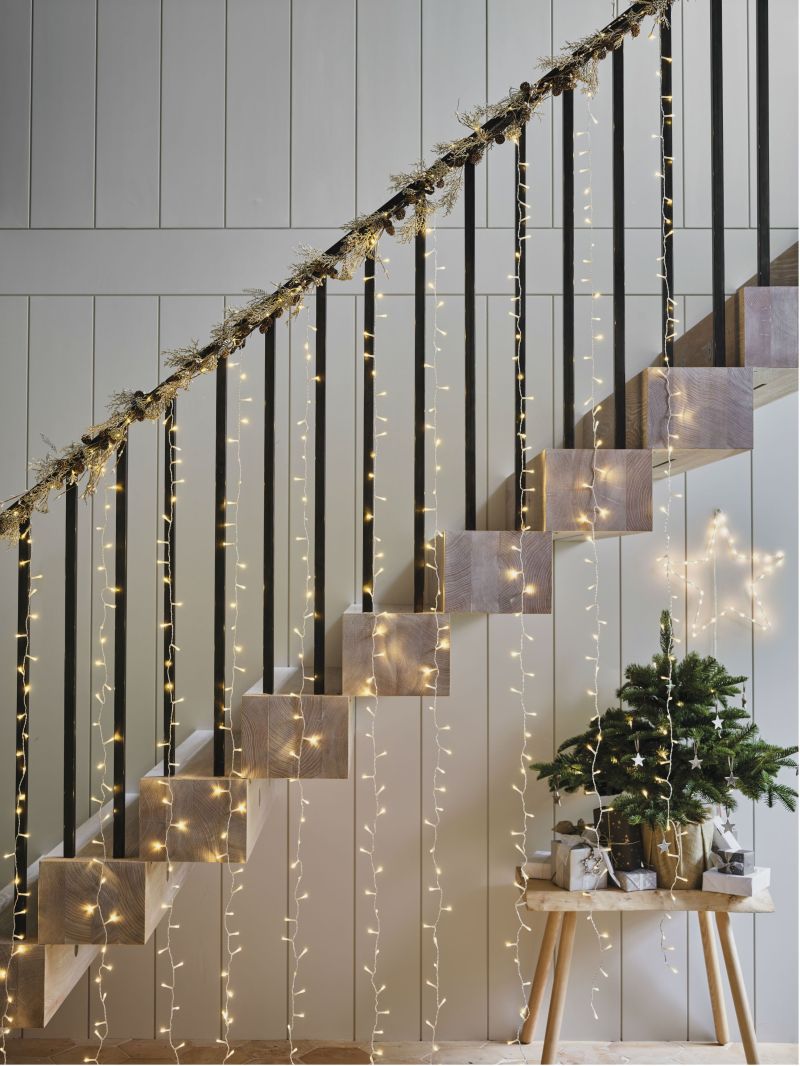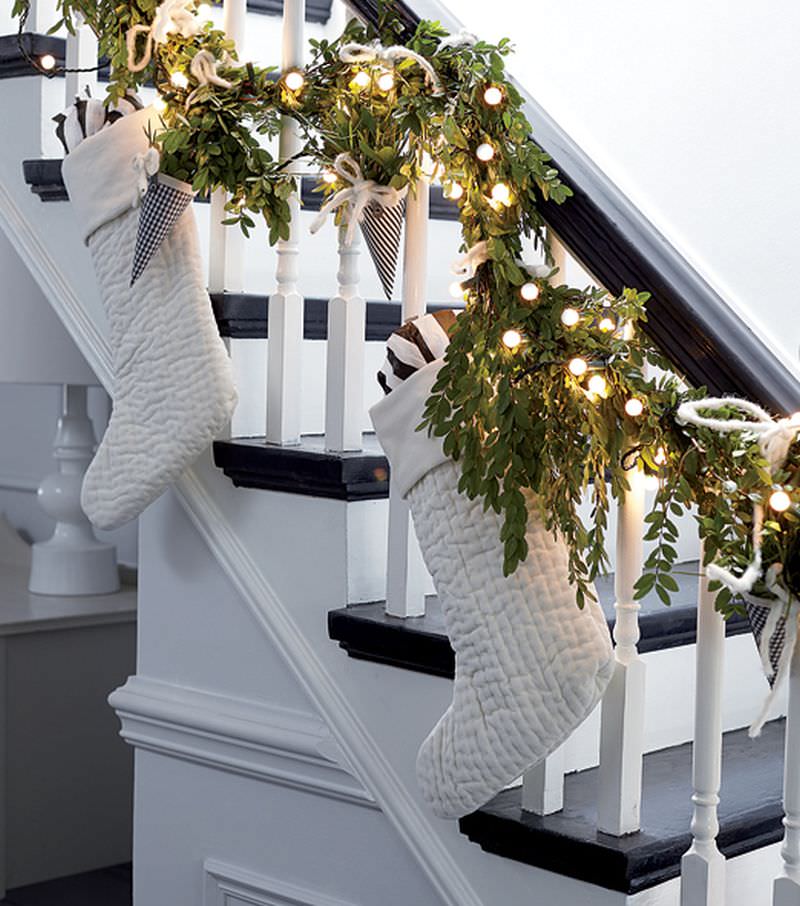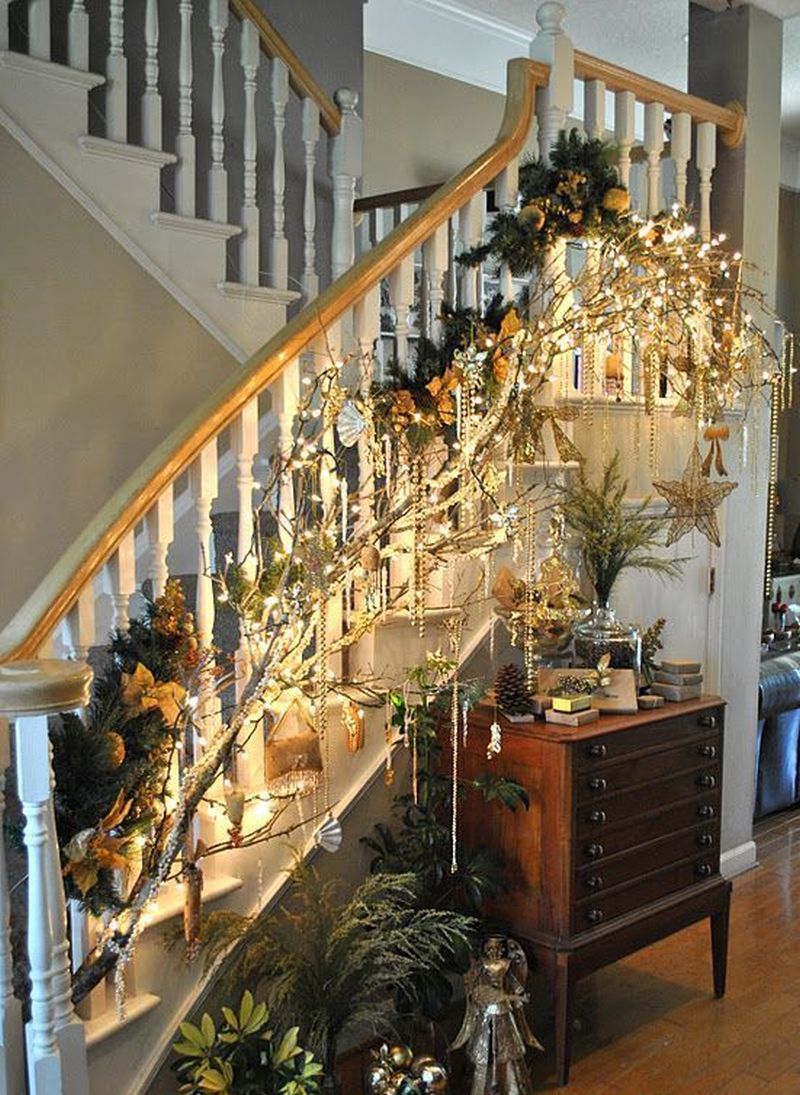 Christmas Stairs Decoration Ideas from Instagram