British artist Alex Chinneck has created unconventional sculpture called "Fighting Fire with Ice Cream" at King's Cross, London. It is a 17-feet tall frosty-looking creation that consists of a Christmas tree encased in a gigantic ice cube. It is further adorned with 1,200 lights, spreading elegant ambiance of festivity all around its surroundings.
The installation is as tall as a two-story house and made out of two tonnes of resin to create the 'ice'. However, the melting effect has been achieved with 550 pounds of clear wax, which appears to be melting into the fountains of Granary Square. The Fighting Fire with Ice Cream installation will be up in King's Cross until 6 January 2017.
According to Alex,
Every project that we produce is unique to the place in which it stands; I wanted to create an installation for King's Cross that was visually and theatrically intertwined with the fountains of Granary Square.
This is not the first time Alex has created such extravagant public artwork. Before this, he created a two-story house made of wax bricks that melted over 30 days and also a 35-metre upside down electricity pylon balancing at 30-degrees for London's Design Festival 2015.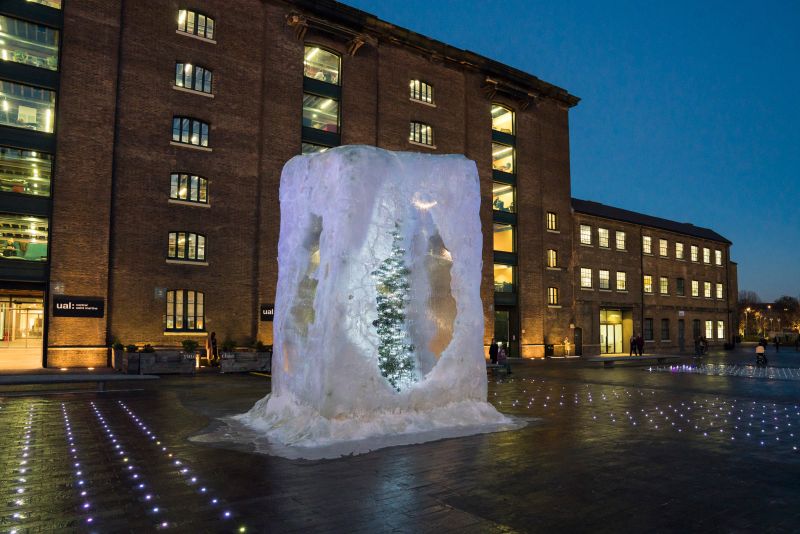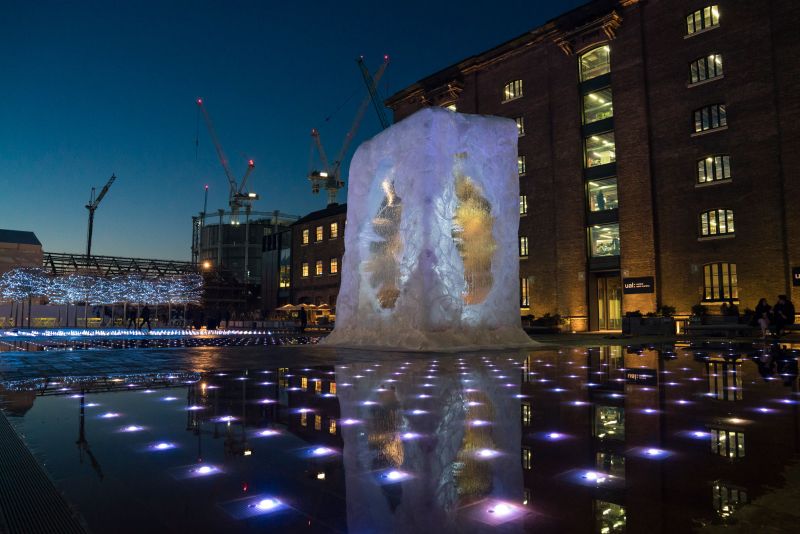 Via: Dezeen