Australian industrial designer Christopher Boots is exhibiting a unique natural stone-studded cabinet at the Rossana Orlandi Gallery at Milan Design Week 2019. Dubbed Curiosity, it is covered with Lapis Lazuli tile and pyrite appliqués and makes use of solid sheets of brass and quartz crystal lights for illumination on the inside.
Inspired by his childhood hobby of collecting antiques, religious artifacts, and geological samples, Boots insisted on decorating the cabinet with deep blue natural stones. The precious stones, which were once used by the royalties in Egypt, are hand-laid in a striking pattern on an oak wood frame to achieve this breathtaking artwork, which makes those laminate cabinets we use, look so dull and worthless.
Also Read: Egli Design's sculptural cabinets bring fantasy to the real world
The Curiosity Cabinet has uniquely designed handles, following the similar pattern of the cabinet structure. With appealing exterior design and rollers in the feet, it's difficult to say who's going to take it home. But wherever it goes, the cabinet will be a perfect addition capable of being moved around from room to room.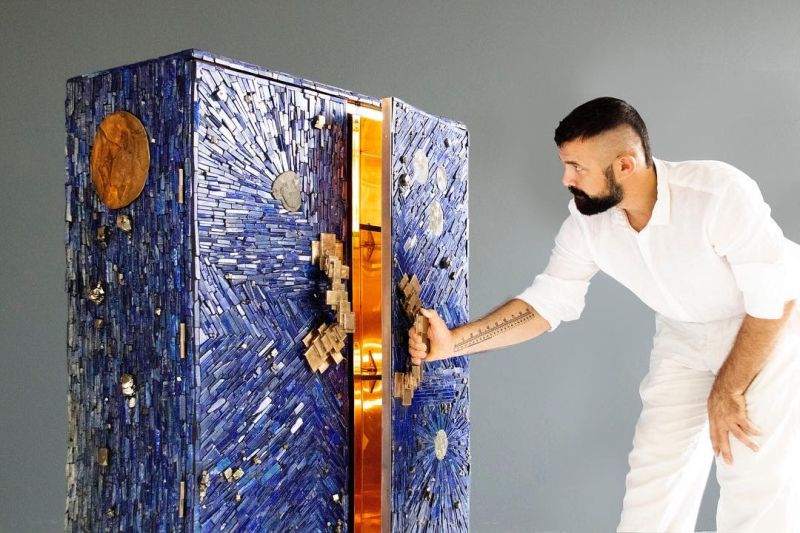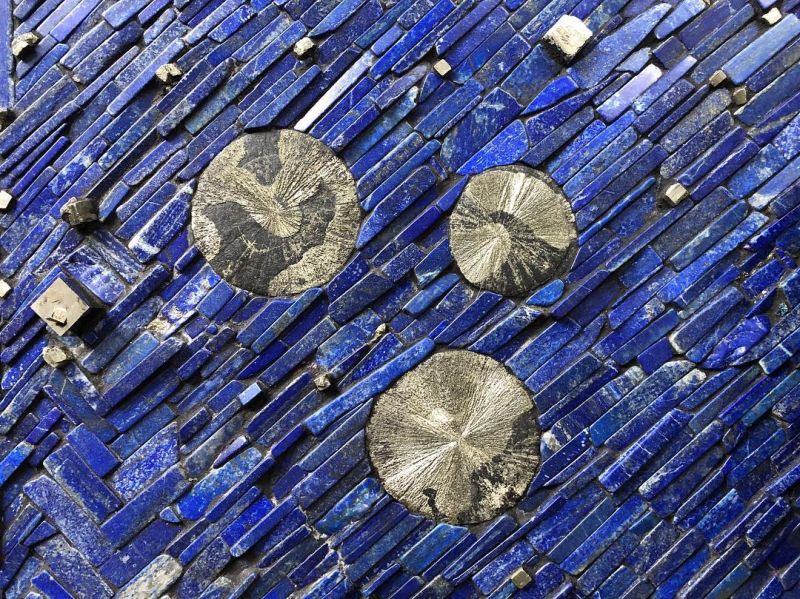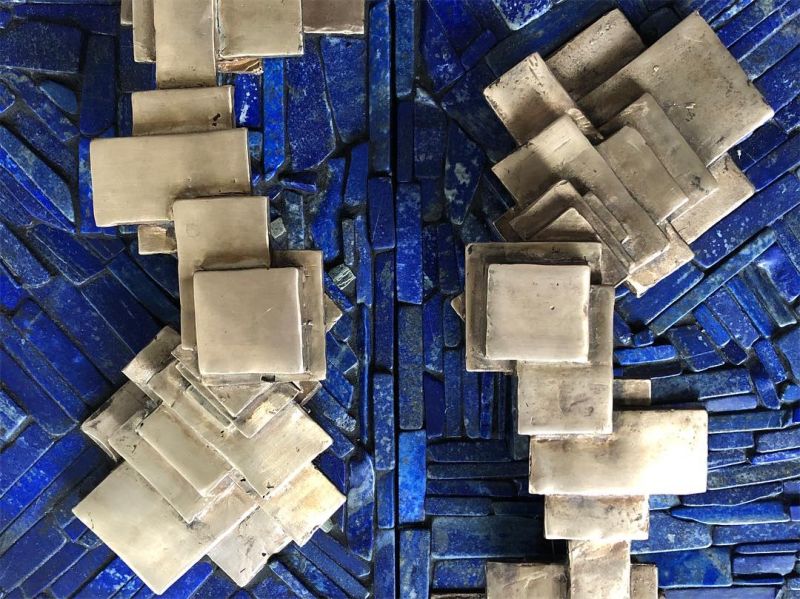 Via: Yahoo