CIBC has taken banking to new heights, it has opened the first-of-its-kind mountain-top ski-thru ATM, outside of the Roundhouse Lodge on Whistler Mountain. Cash on the slopes is one of many upcoming avenues that CIBC is offering to its clients as a part of a brand new, five-year partnership with Whistler Blackcomb.
The new stand-alone ATM is located 1,850 meters above sea level, it weighs 4676 pound and stands 8.5 feet high. Fully equipped with ski pole, glove holder and heating lamps to offer its users all the comfort that is much needed in such extreme weather conditions, speaks volume about CIBC's professional approach towards its clients.
Ski-thru ATM banking service will be of same standards that bank is offering its clients at all CIBC ATM's anywhere. Stand-alone ATM, will allow skiers easy access to cash for things like making purchases at cash-only vendors before heading down the slopes. ATM machine up above the top will be active through the 2017 ski season.
According to Stephen Forbes, Chief Commercial Officer, CIBC:
We're thrilled to partner with North America's premier resort to offer even greater experiences for all who enjoy its beauty and world-class amenities". "CIBC is always looking to improve our clients' experience, whether in a banking center or on the slopes, and our new ski-thru ATM at Whistler Blackcomb is just one of the many ways we're reaching clients at new heights.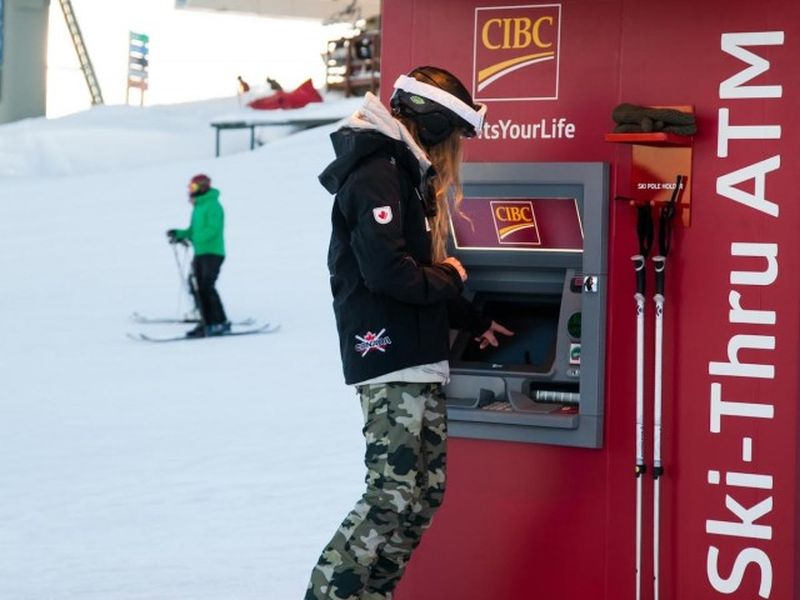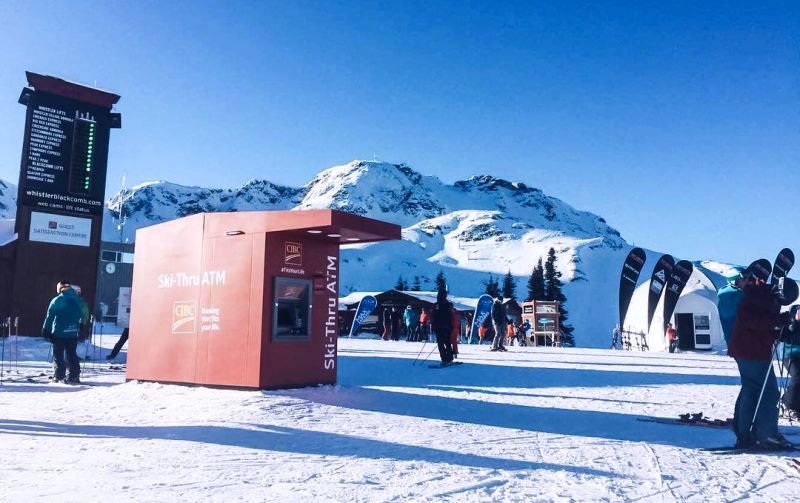 Via: CTVNews