Amid the thick pine forests in Izabelin, Poland, lies a circular house named Circle Wood that effortlessly blends with its surroundings. The house makes you feel as if you are continuously strolling through the forest. Circle Wood has large windows that offer the view of the altering surroundings, which seem as though the house itself was changing with the weather and time of the day.
This stunning house has been designed by Poland-based architecture studio Przemek Olczyk mobius architekci. Przemysław Olczyk, the owner of the studio took inspiration from a tree trunk and designed this marvelous structure. To build the house, mobius architekci used reinforced concrete that was covered with okume wood sourced from West Africa.
Build on a 400 square meter area, Circle Wood's first floor comprises lavish living rooms as well as a two-car garage. The interiors of the house remind you of an art gallery. To enter the second floor, the house is equipped with a stylish, and artistic white staircase. Its second floor has a lounge, bedrooms, and bathroom. Its roof also has hollow space that allows trees to continue to grow. The house hosts a private garden in its atrium making it a perfect retreat.
Przemysław Olczyk said "Designing through reduction looked like hewing pockets of rooms and cozy, semi-private, glazed alcoves into the wood. It is full of glazing that blurs the boundaries. The plot offers the freedom, or rather intimacy of communing with nature and architecture."
Also Read: Casa Etérea Off-Grid Glass House Blends Into the Slopes of an Extinct Volcano
This house has been designed for art lovers and collectors who are looking for an intimate space yet do not want to hide away from the surrounding nature.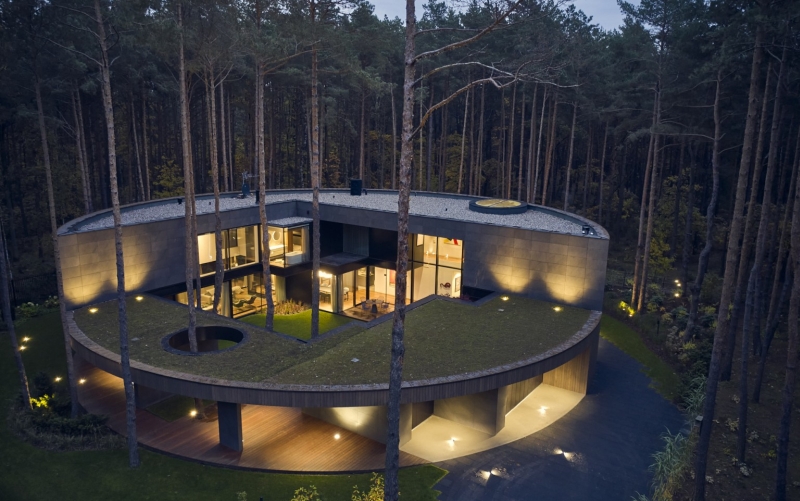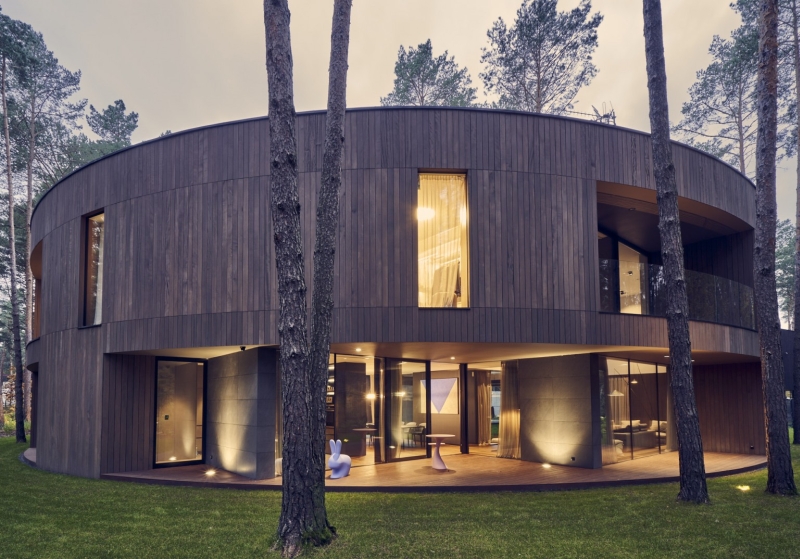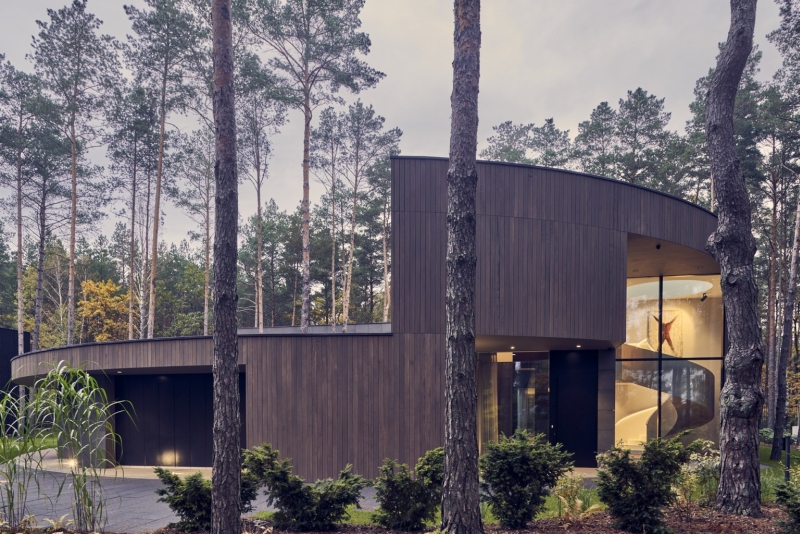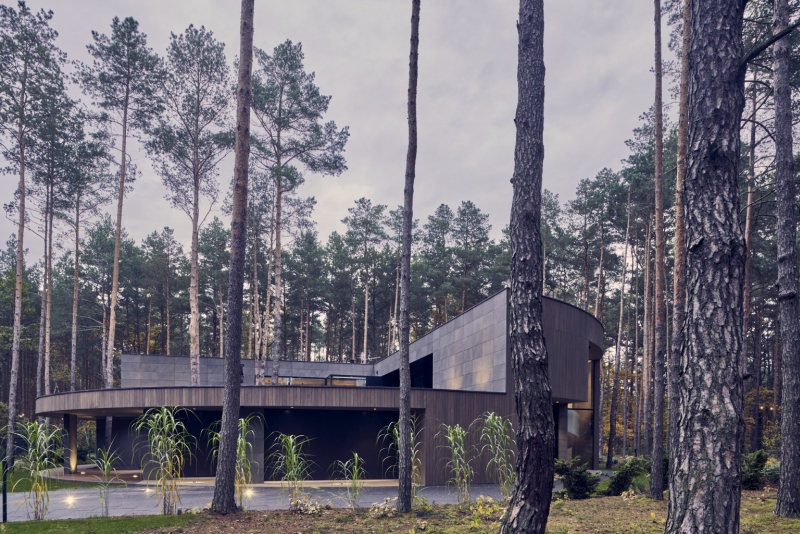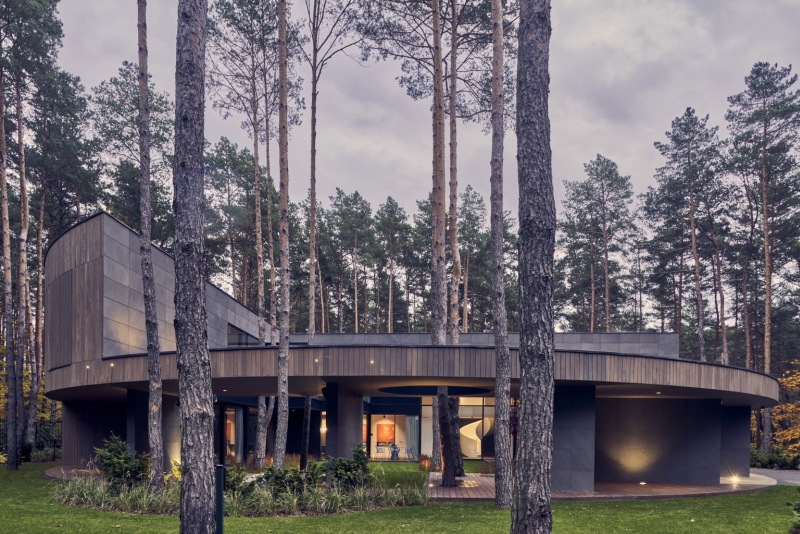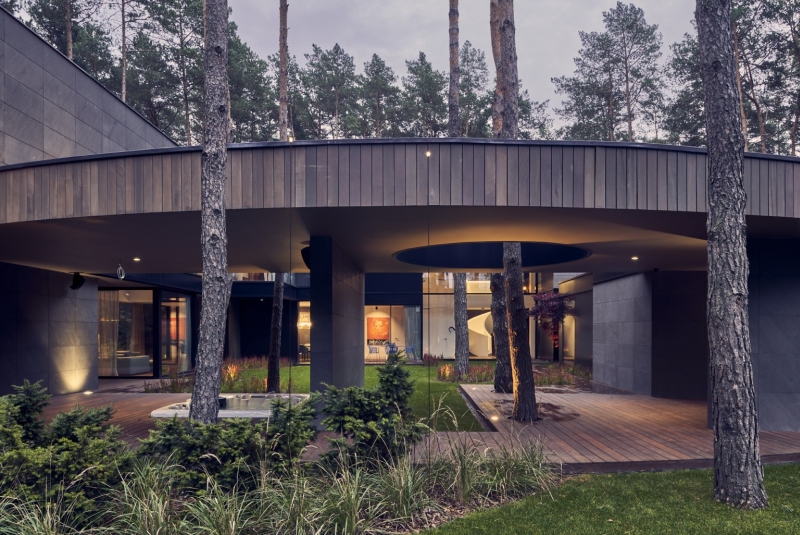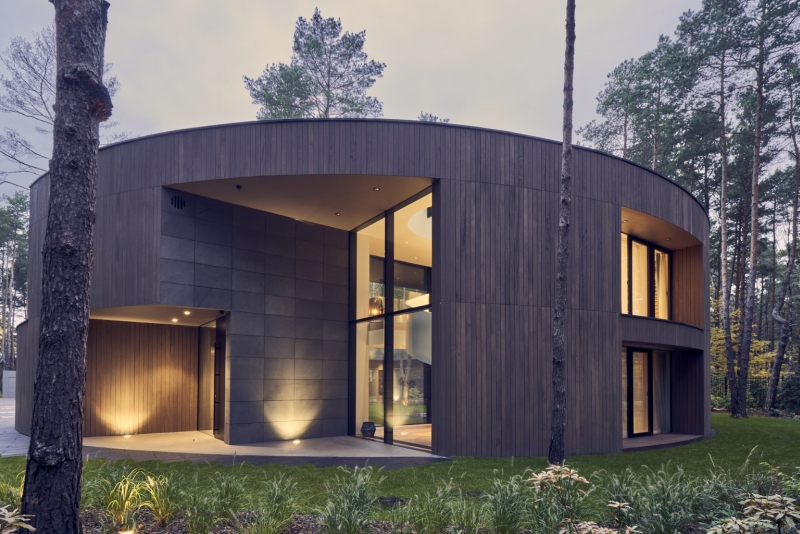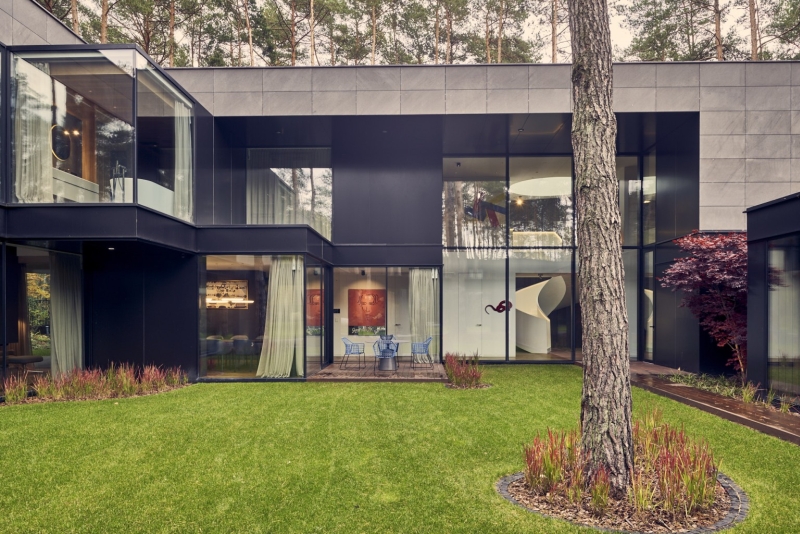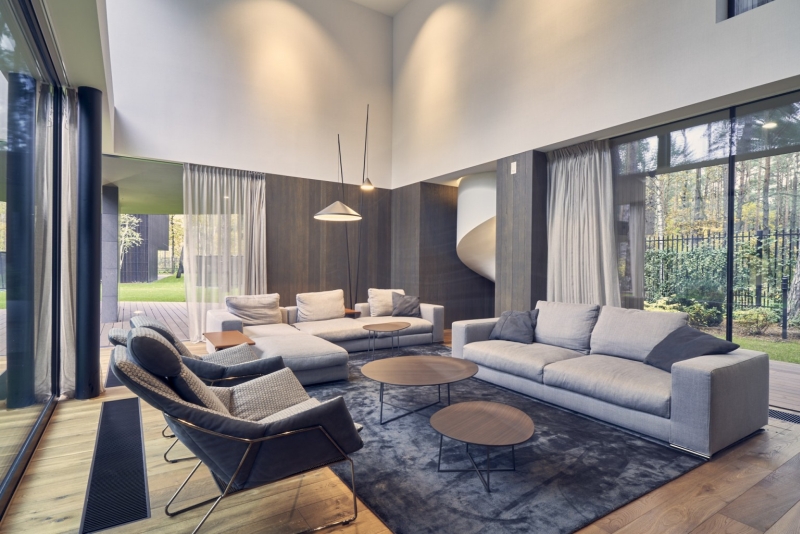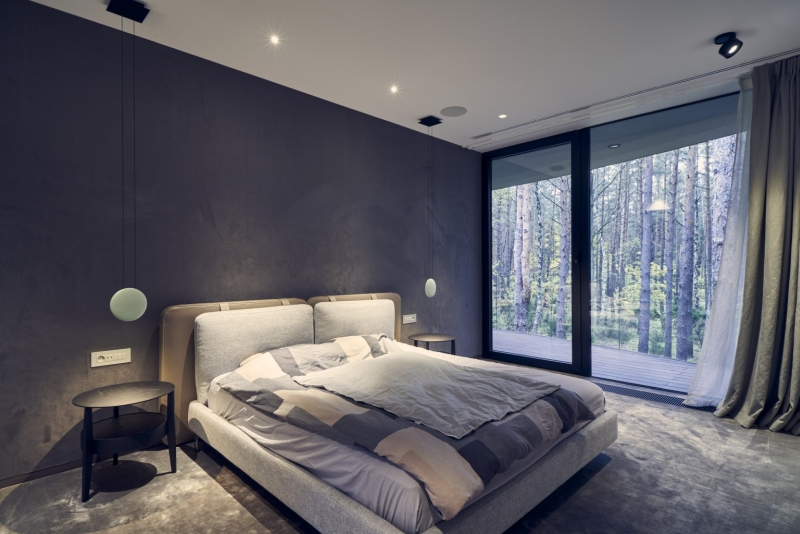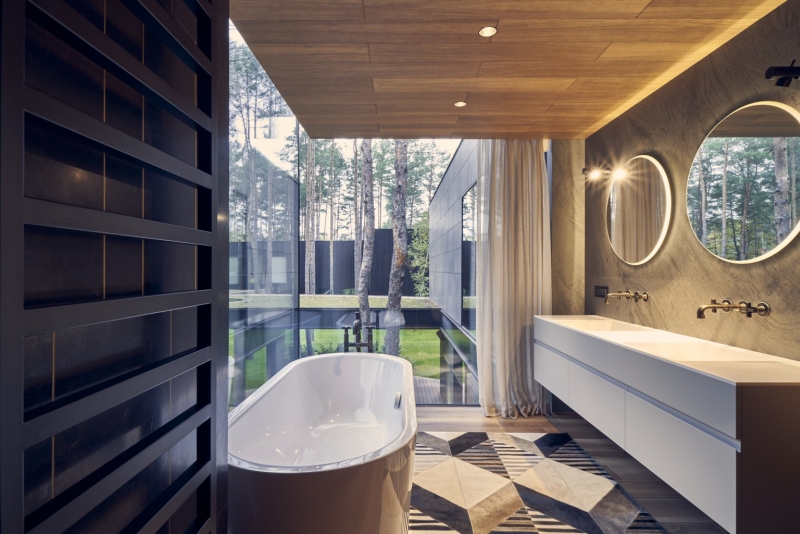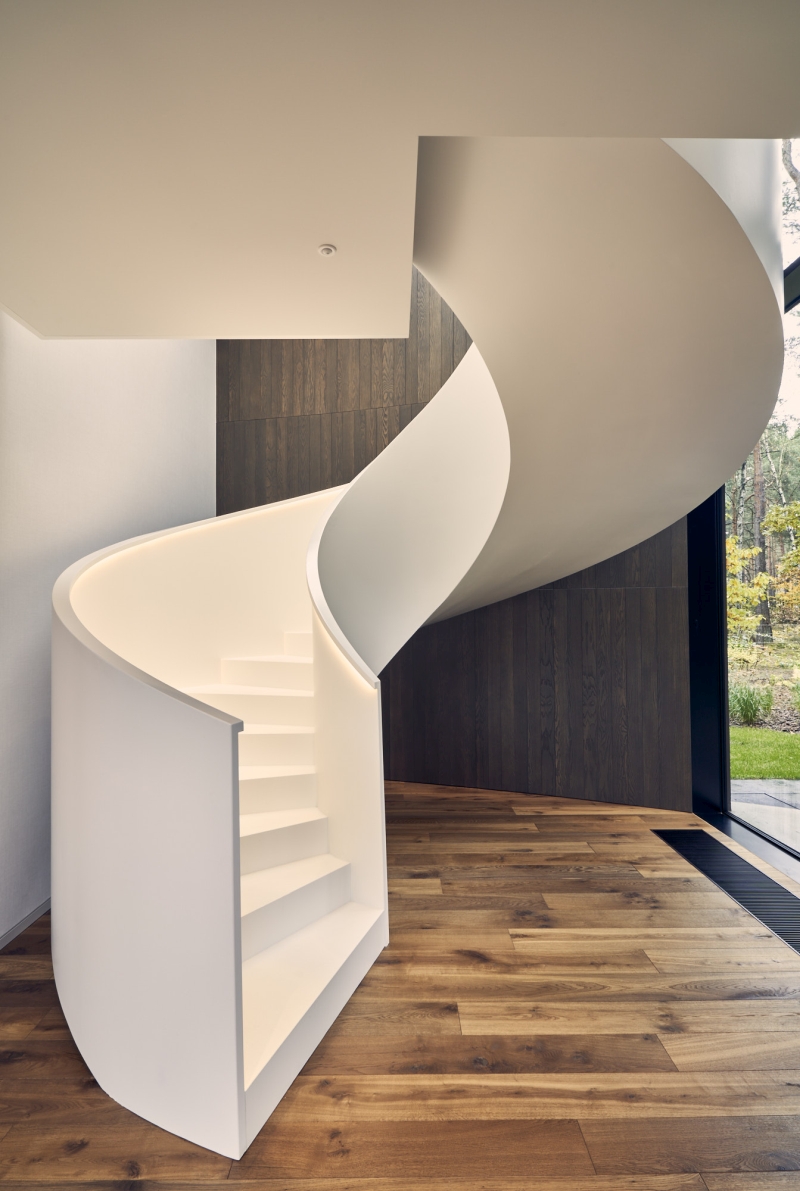 Via: New Atlas