Riding your Harley-Davidson motorcycle is fun and exciting, but to dismantle even a very old bike is heartbreaking for true motorbike lovers. But Marquette-based designer Andy Gregg (founder of Bike Furniture)has cleverly given a second life to retired Harley-Davidson motorbikes by upcycling them into a stylish home or office furniture.
These two classy leather-cushion chairs made out of motorcycle parts such as motorcycle wheels, handlebars, exhaust, forks, and other components will make a true biker's day. The chairs boast comfortable backrest and seat, along with chic armrests as well as base crafted from solid steel bike parts.
One of the chairs comprises of an exclusive tire base and armrest made out of exhausts. On the other hand, another chair flaunts unusual base that's crafted out of shiny handlebars. Both chairs with contrasting black and silvery silhouette can perfectly complement any contemporary home or office interior.
Also Read: 20 Car-Inspired Interior Décor Ideas for Automotive Fans
These chairs will certainly add extravagant industrial look into any space where they're kept. If you're looking for chic industrial furniture for your office or home office, then these chairs are surely going to give a trendy makeover to your commercial or residential setting.
You can purchase the chair with tire-base for $2,500 and the one with handlebars-base for $2,100 from Etsy.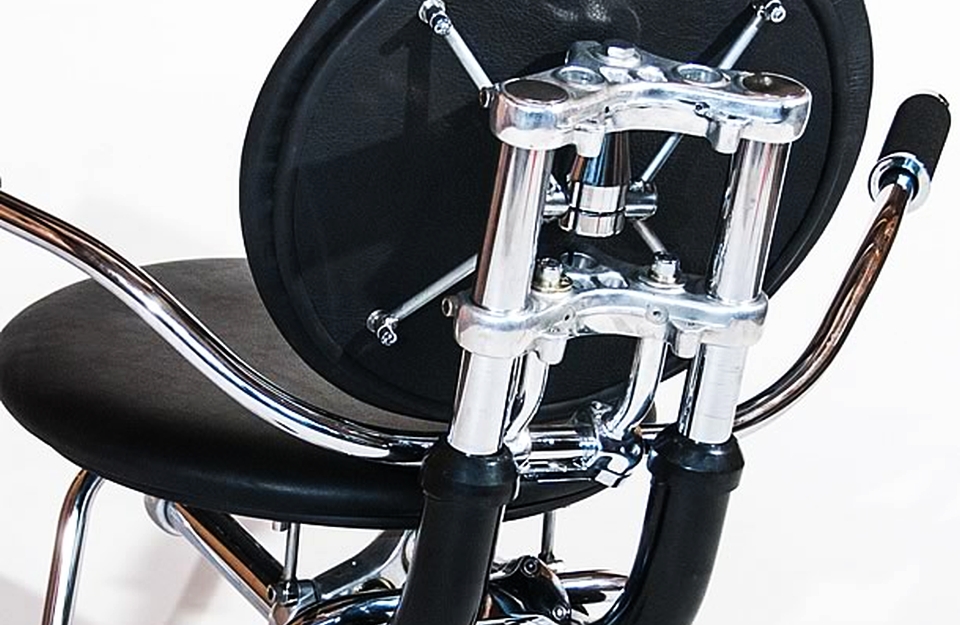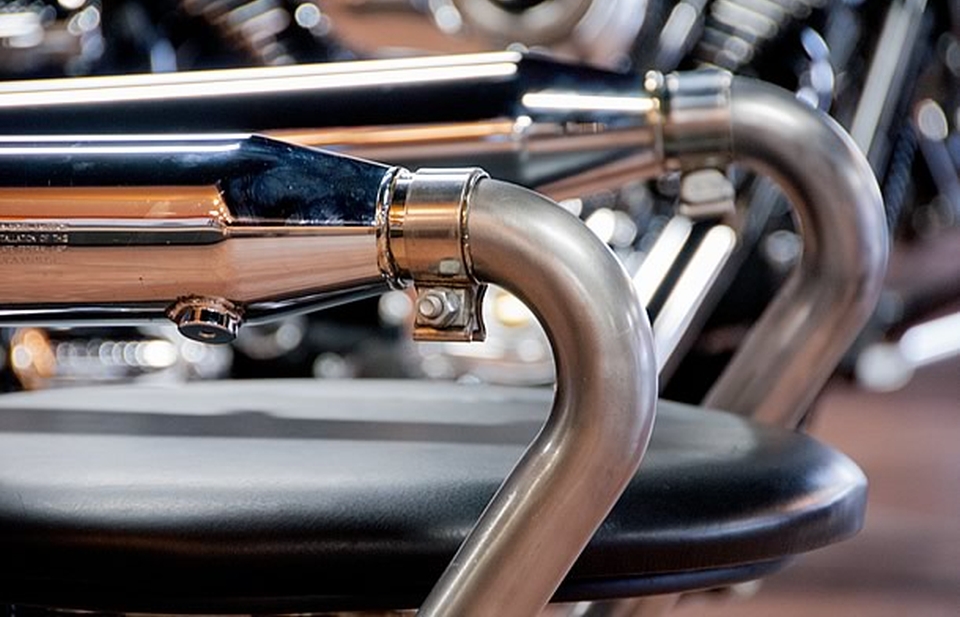 Credit: UpcycleDzine