With more people opting tiny house living, the demand for multifunctional furniture units is quickly increasing. Keeping multifunctionality and space-saving in mind, Rotterdam-based designer of Siebring & Zoetmulder Design Products has created an elegant birdhouse-shaped side table for a book lover's bedroom.
Inspired by a birdhouse, this furniture unit features a tabletop, bookmarker, a lamp and drawer storage – all embedded in one piece of furniture. Meanwhile, the adorable birdhouse design adds minimal aesthetic charm to your interior.
It is made from birch plywood along with a white-coated metal stand and brass lighting detail. The side table offers you enough space to keep a book, glasses of water, and any decor piece on it.
Also Read: 30 Beautiful Birdhouse Designs for Your Feathered Friends
Besides that, you can store other things (that you don't require quite often) in the lower drawer. The lamp provides the perfect light while you're reading and the roof of the birdhouse doubles as a bookmarker.
Seems like a perfect addition to your bedroom, living room or study, isn't it? You can snag it for $418.46 on Etsy.
If you've got some DIY skills, you can also try making it yourself. It will surely be a fun DIY project.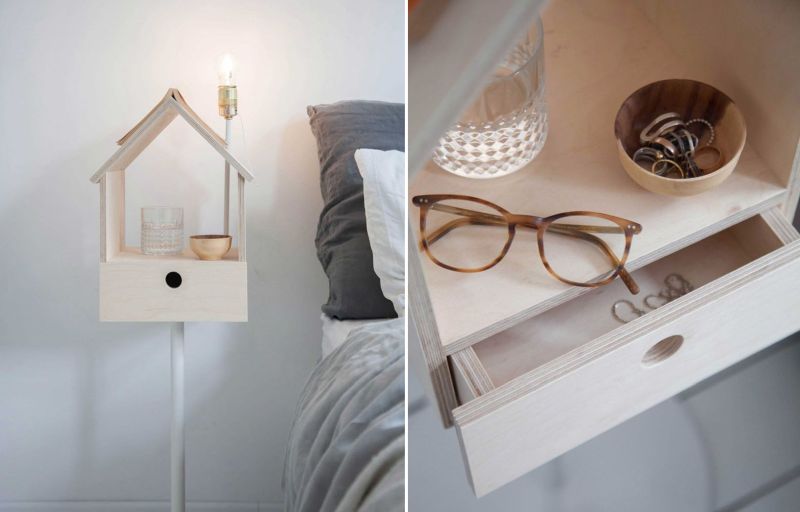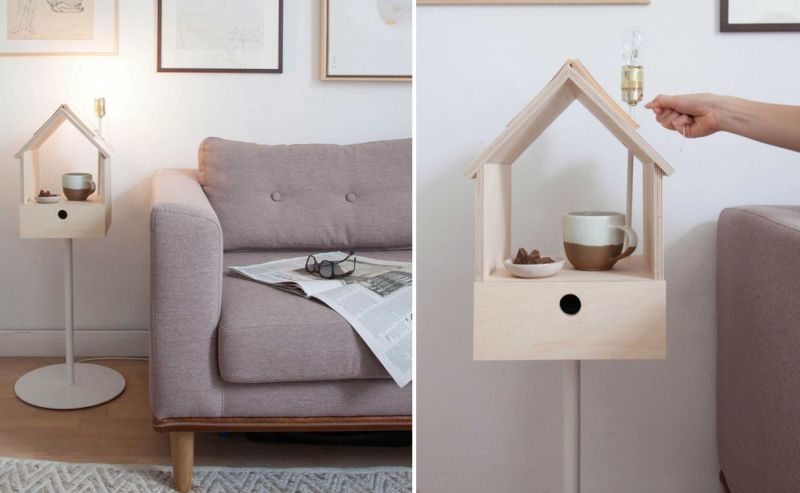 Via: Contemporist