Those who literally want to put their fear of heights to the test must visit the square-shaped concrete Bire Bitori cocktail bar. Mexico-based architectural firm Tall Arquitectos has come up with this new restaurant/cocktail bar concept to offer terrifyingly magnificent views to the guests.
Situated on the cliffside of Copper Canyon mountain, the cliff-clinging cocktail bar is designed to overlook the Basaseachic Falls of Mexico. The first floor has a bar on one side, and tables positioned around the perimeter in such a way that guests can get a complete view of the natural landscapes.
A glass-floor is positioned in the center of the area, offering guests an unlikely place to enjoy their chilled beverages while looking at the most breathtaking views of the surroundings. Well, you'd surely need a drink to calm your nerves at such a dizzy height. One can access the upper level's observation deck via a staircase, located to the left of the entrance.
Just like the first floor, the second floor is also well furnished with chairs, tables, and couches. But this level also houses a pool in the center, creating ultimate relaxation space for the visitors. Providing suspended and weightless feeling to the visitors, this cantilevered diner is reminiscent of the Cliff House by Modscape. The difference between these two cliffside danglers is that Cliff House is meant to be a contemporary home.
On the other hand, the Copper Canyon cocktail bar is a luxury diner to offer food and beverages to the guests. However, both are conceptual designs that are supposed to be constructed in the most panoramic locations in the world. Hopefully, in the near future, these concept buildings will be turned into reality.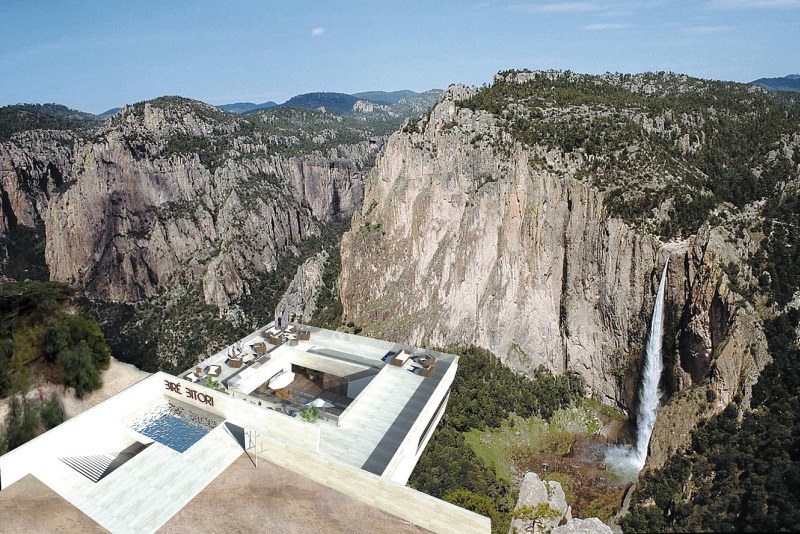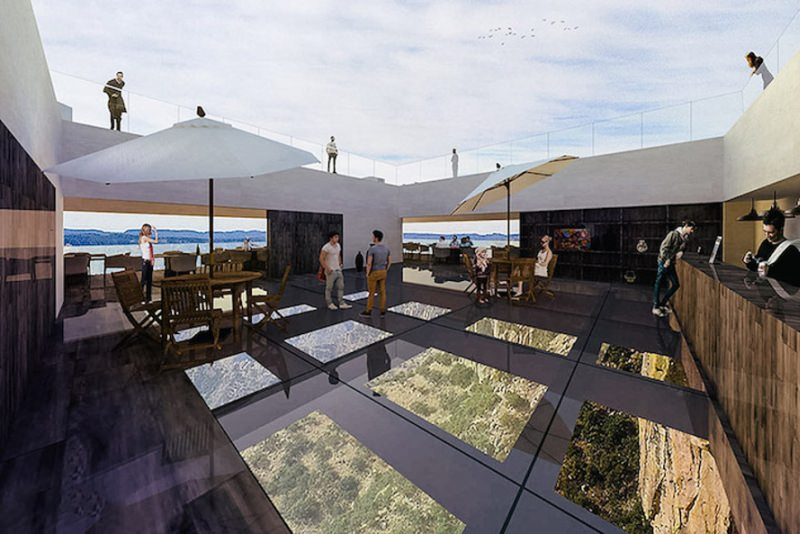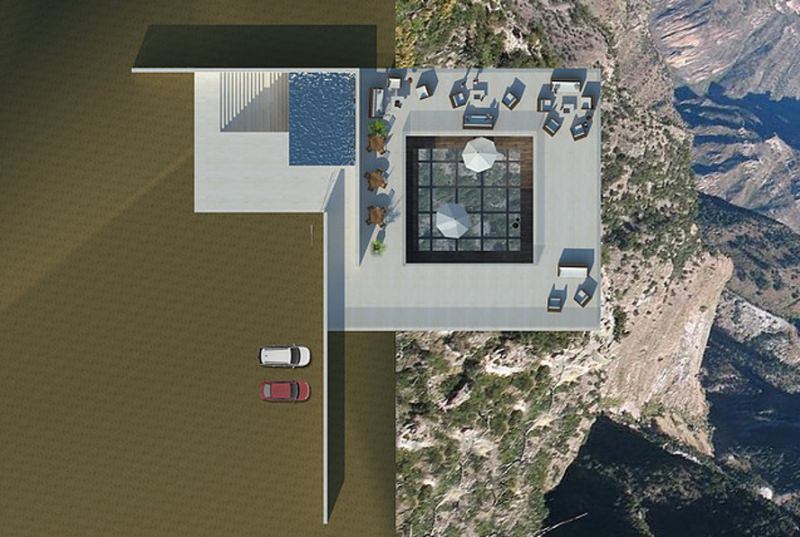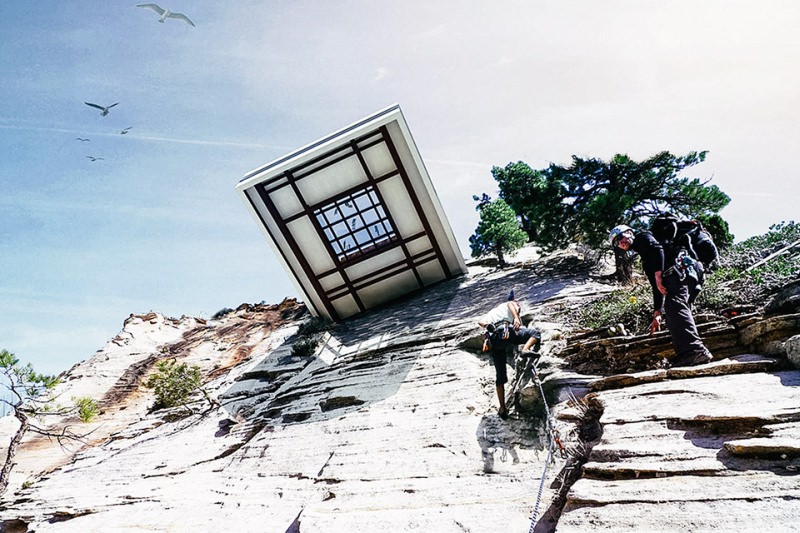 Via: Uncrate