Now you can combine the love of arachnids and gaming with the villainous Cluvens Scorpion gaming chair and workstation. This creepy-crawly IW-SK zero-gravity esports gaming cockpit is designed to cocoon its victim within a giant motorized scorpion, which provides various adjustments for playing, working, or sleeping for hours.
The Cluvens Scorpion gaming cockpit can comfortably hold you and your PC hardware for hours of immersive experience. In spite of its giant scorpion appearance, it can easily hold up to three 27-inch monitors or one ultra-wide 49-inch display at the tip of its tail.
According to Cluvens, the motorized gaming chair can recline up to 170 degrees for extra comfort, which along with the electrically-controlled legs and desk can turn the scorpion from a calm creature to a predator that's about to sting. It can also change into different poses at specifying angles for the backrest, screen, and seat to move along with working, browsing, watching videos, playing games, and sleeping.
The highly adjustable zero-gravity chair also helps you with the posture while relaxing. It even comes integrated with heating and massage function for prolonging your stay within the scorpion cockpit.
Also Read: Bauhutte Gaming Beds are a Real Thing in Japan
This high-carbon steel rig is even equipped with HDMI/DisplayPort cables to connect displays and boasts 16 RGB LED strips in the chassis that can be controlled via a remote and fixed on the left armrest.
Weighing around 120 kg (265 lbs) and measuring 65-inches long, 47-inches wide, and 82-inches tall when completely extended, this six-legged rig takes up quite some space. So, you'll need a spacious playroom in your house.
Currently, Cluvens is taking orders at $3,299 per piece, including shipping, tax, and charges. Would you spend such a hefty amount on this unique gaming cockpit? Share your views in the comment section below.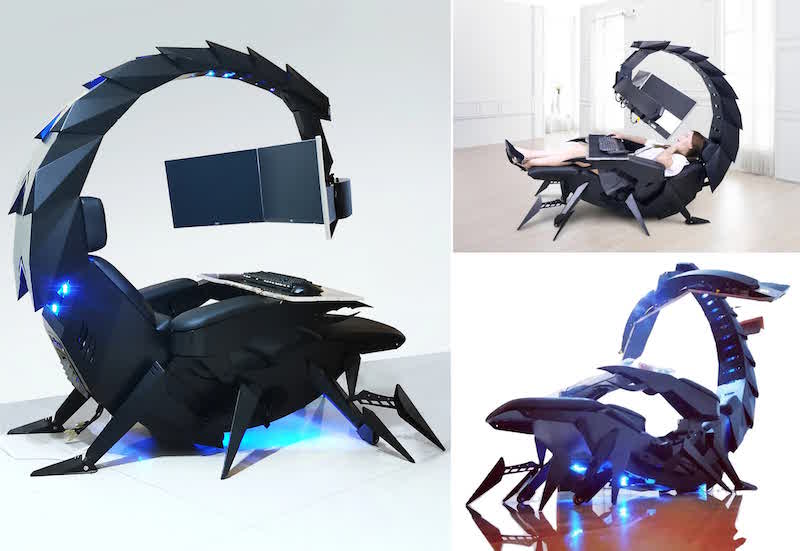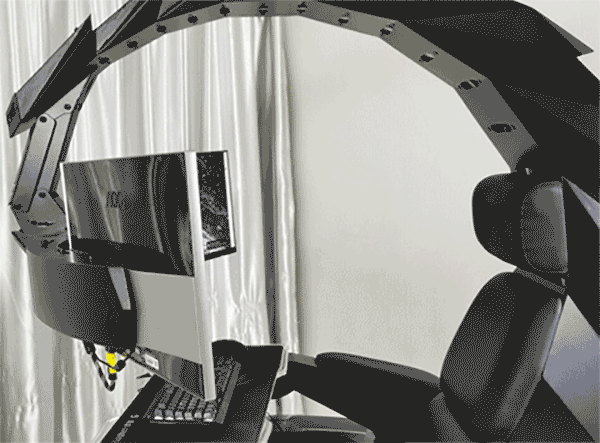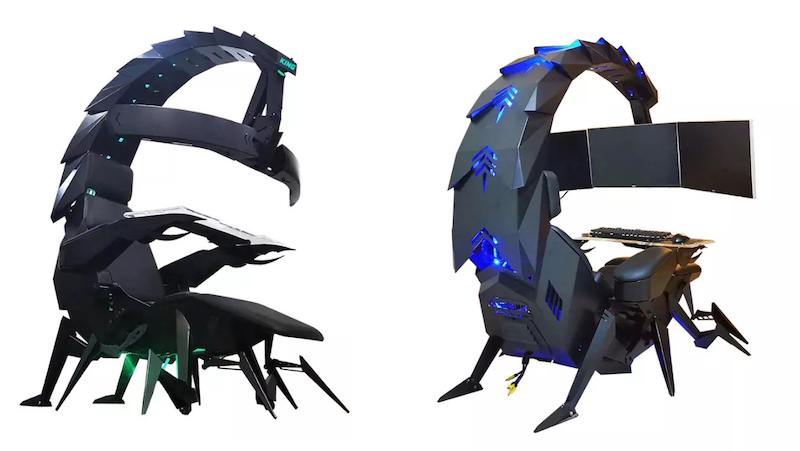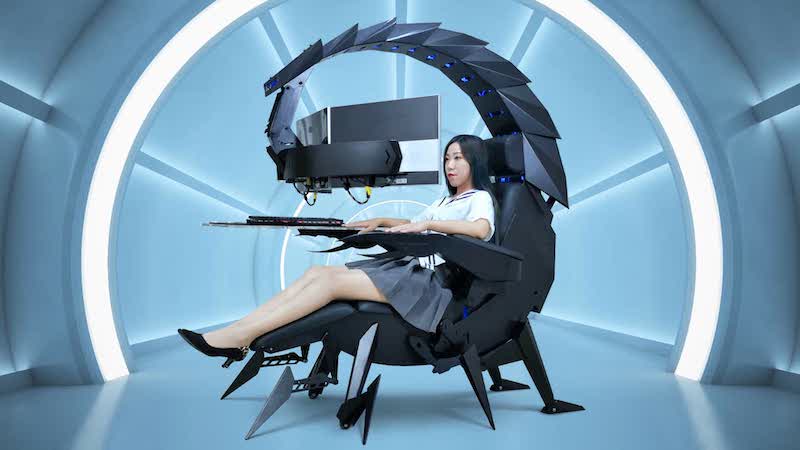 Via: CNet