Arielle Assouline-Lichten of New York City-based Slash Objects has introduced Coexist Daybed, an extension of her Coexist Collection, the winner of Best of NYC x Design award in 2018.
This is a contemporary take on chaise lounge combining several parts made of marble, brass, steel, and wool. And the most interesting thing is that there is no use of hardware to keep these parts together, rather precision fitting and engineering allows the parts to rely on each other.
The Coexist daybed consists of a black steel frame, with a brass cube at one end, and a nero marquina marble cube at the other end. All the pieces fit together seamlessly, with the marble cube holding up one end and the brass cube on the other, balancing the daybed.
The brass cube standing on its edge is a unique element of the design, which also serves as a spot to rest the head.
Also Read: 30 Unique Daybeds to Find Comfort and Peace Under The Sun
Aside from the design, the mattress is upholstered with Karakorum Italian bouclé wool by Dedar to ensure comfort. The Coexist daybed makes use of principles of balance and delicately combines different materials in order to create a distinctive outdoor furniture piece.
The daybed was part of the installation at WantedDesign Manhattan.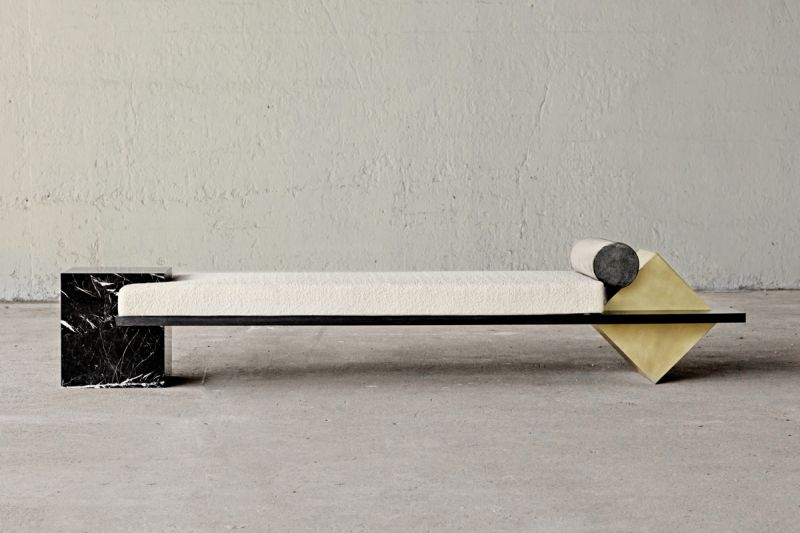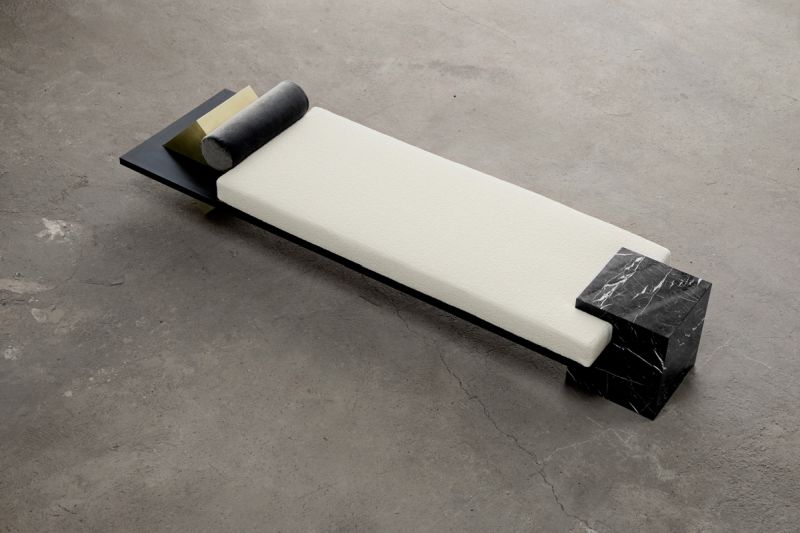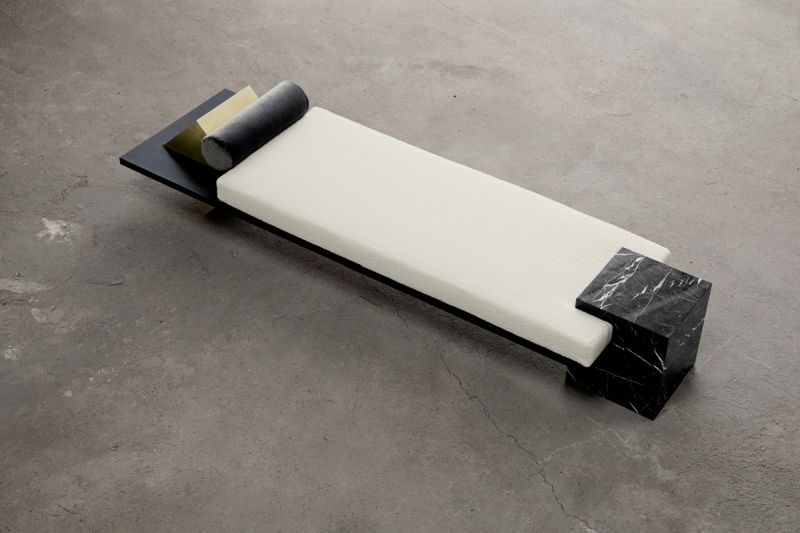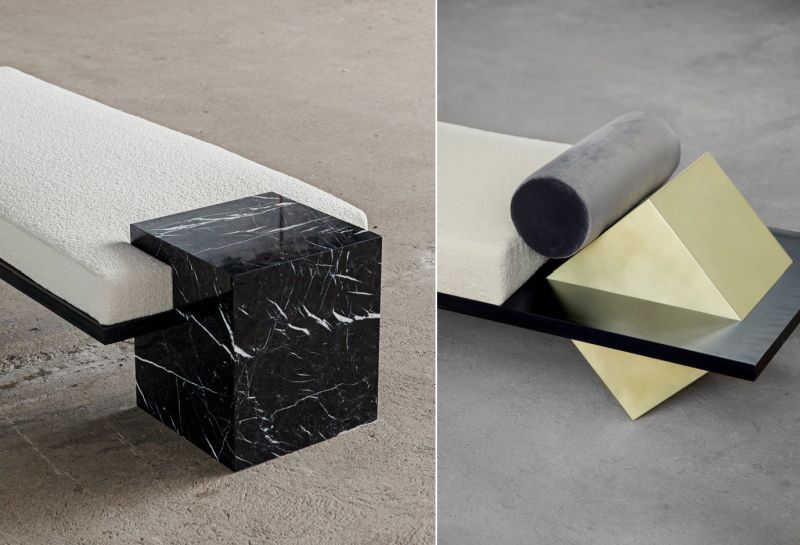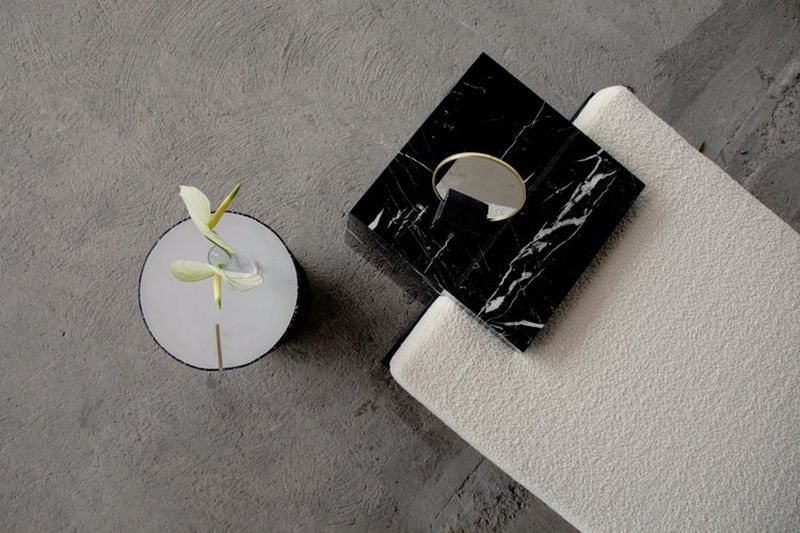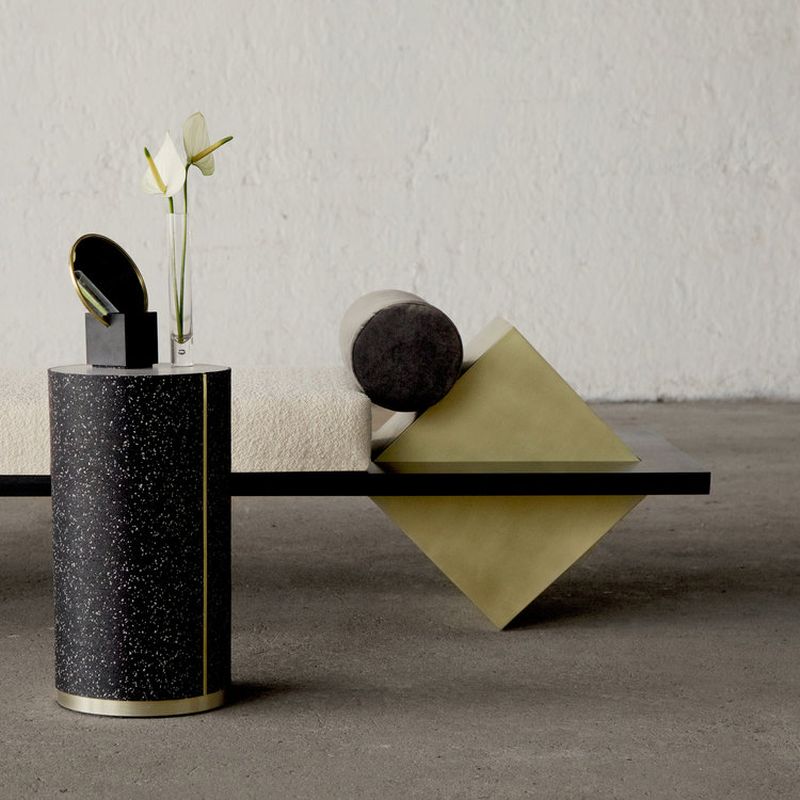 Via: ArchiProducts