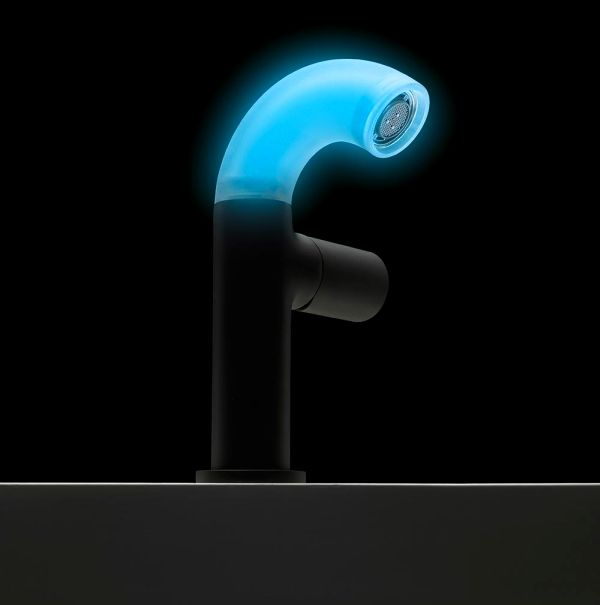 Siena-based designer and architect Fabrizio Batoni has created an unusual colorful silicon Pop tap collection for Zazzeri to reduce water consumption. The tap is installed with water flow reducers to save water up to 4-liters per minute. The water flow reducers have aerators in them that mixes both air and water together to deliver a perfect water stream through the tap. The tap delivers less water but its aerators create such perception in user's mind that he/she is getting same amount of water like from a regular tap. This water saving tap is an amazing idea for both, homeowners as well as environment.
Besides, water saving feature, the Pop tap flaunts a colorful radiant neck, too. Bright color can bring life to any bathroom and also serves as nightlight while glowing in the dark. Its neck is made of transparent silicon in a simple yet elegant shape and is available in various colors including smoky black, apple green, blueberry purple, apricot orange, and many more.
The colorful silicon neck can be fixed onto any chrome, stainless steel or any other metal bathroom fittings. Tap's silicone neck is soft to touch and can be twisted or bent if required. This flexibility makes it a perfect fit for a washbasin, shower or bathtub. Batoni's Pop tap is indeed a playful accessory to dazzle up any ordinary bathroom with its popping color and freshen up your mood every morning.