The problem with most compact trailers is that you've to compromise with some of the basic amenities. But [email protected] (TAB) compact teardrop trailer is one amazing mobile pod that jam-packs all luxuries of your home within its small structure. This trailer not only offers a comfy place to sleep, but also comes with a fully-functional kitchen and a bathroom space.
The kitchen inside this teardrop is equipped with a sink, a fridge, and a stovetop for all your cooking experiments. There are all necessary appliances that one needs for preparing different kinds of meals. Adjacent to the kitchen area, there is a banquette to sit and eat your delicious meals.
Approximately four people can easily squeeze in the banquette to eat, and also enjoy outside views through a small window. This banquette can fold down into a big bed, allowing the inhabitants to get comfortable sleep after a tiring day.
Besides the kitchen and seating-cum-sleeping space, there is also a fully-functioning bathroom that comes complete with a roomy shower and a toilet. So, there's need to look for campsites or resorts with public toilet facilities.
The designers of the trailer have wonderfully made use of the compact space and adjusted all the facilities into a tiny trailer. Check out the video below to see what else this teardrop trailer has in store for you.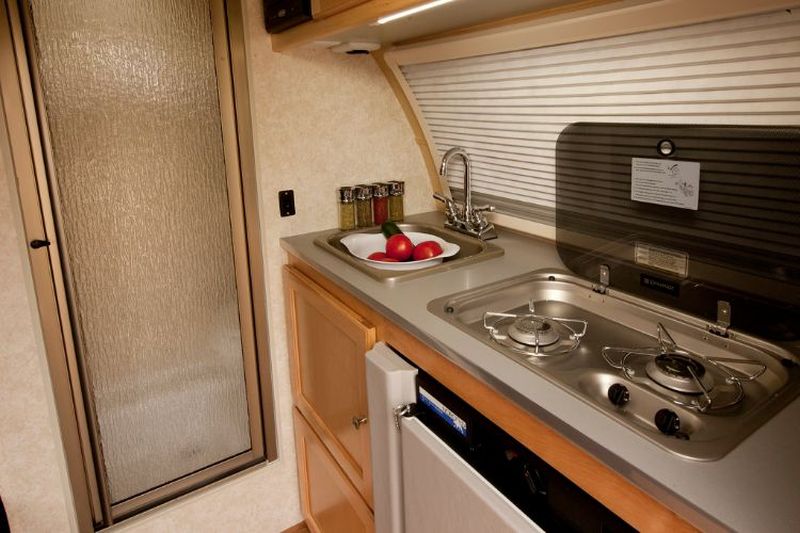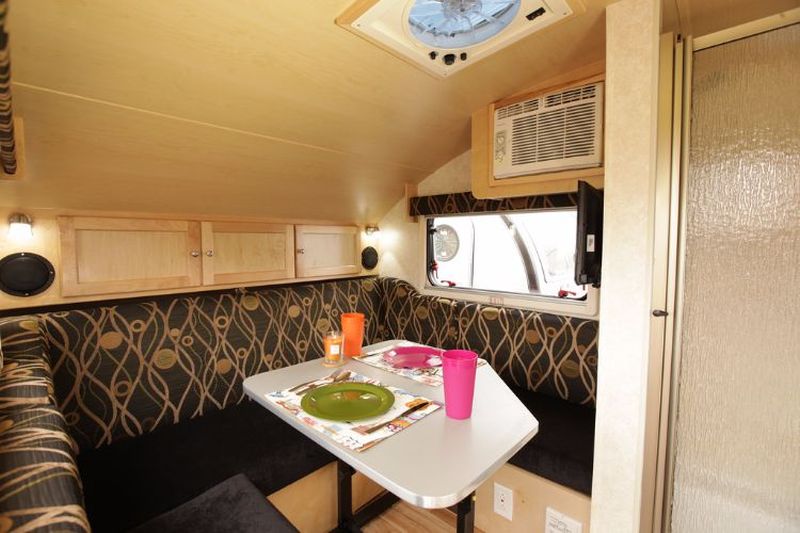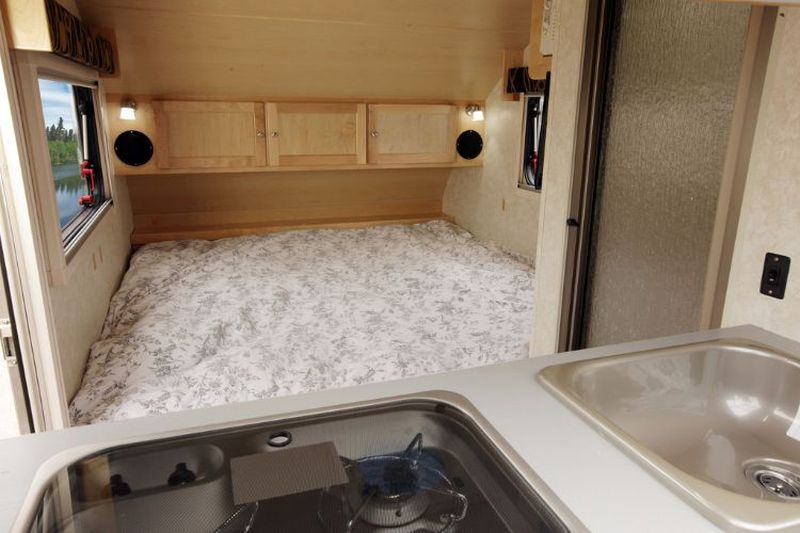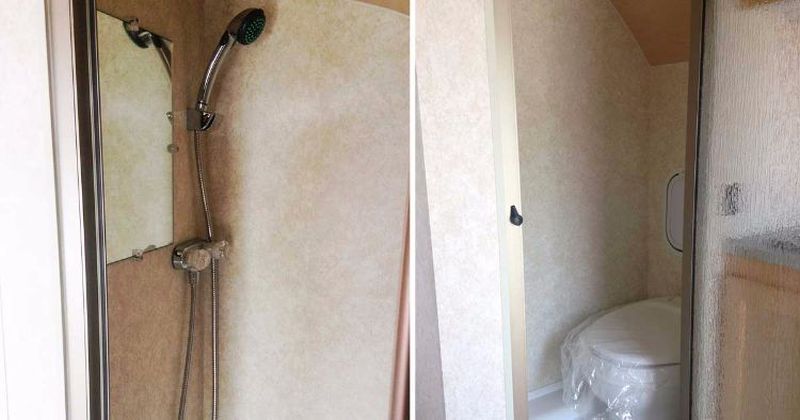 Via: MobileAdventurers