The kitchen is the heart of your home. It's most used than any other room in your house – as you have to prepare different types of meals throughout the day for your family and friends. So, the design of a kitchen requires more thought than picking a few colors and materials.
Well, paint color, appliances, and other requirements may come down to your personal tastes and your home's style, but design factors such as space, layout, practicality, and maintenance are what make your kitchen functional. Therefore, you need to choose wisely when selecting a new kitchen. Here are a few things worth considering before making your decision.
# What is your budget?
Even if you want to splurge on your new kitchen it is still worth having some kind of budget. Decide on a maximum budget for the project and choose crucial elements, such as flooring, cabinets, and countertops, before you select anything else to avoid going beyond your budget. Even if you are on a low budget, you can give your kitchen a more high-end feel with luxurious touches like chic taps or opulent lighting. Being aware of your budget will prevent you running out of cash at a vital point and ensure you don't get carried away. The budget for everything you want includes units, countertops, flooring, tiles or splash backs, lighting, appliances, window dressings, and paint.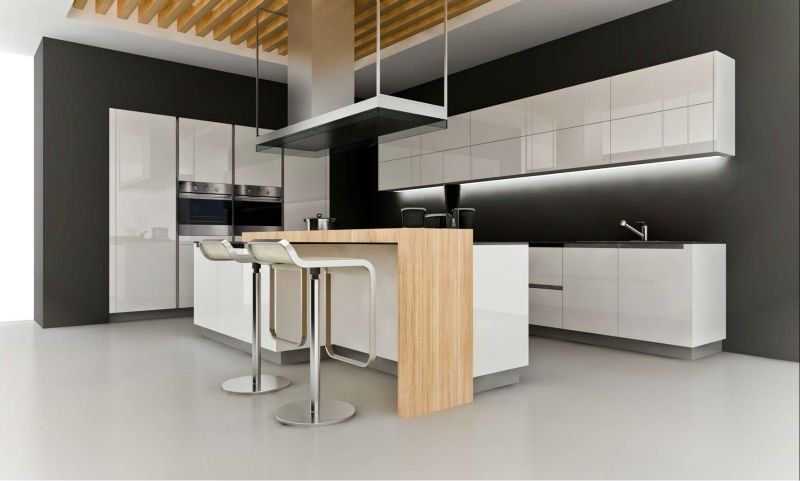 Also Read: 8 Modern Kitchen Design Ideas for Your Next Renovation
# Needs and layout
No matter what your plans are in terms of utility, your kitchen needs to follow the triangle theory. According to this theory, every kitchen should have a natural pathway between the sink, cooktop and fridge, and sufficient countertop space between these elements to ensure maximum efficiency. The triangle theory also suggests the distance between three main appliances should range between 12-23 feet. This way everything will always be within the reach yet not so close that you start feeling claustrophobic.
A kitchen must be functional and attractive but everyone has different requirements. So, make sure your new kitchen design suits your needs. You can check a few kitchen designs online to get ideas and inspiration. This way your kitchen design will not be limited to your own imagination. You can bring a touch of different styles in your cooking space. For instance, French designs focus on tradition and elegance while kitchen styles in Milan combine clean lines and luxury materials.
# Do you want a traditional, modern or luxury design?
The kitchen style you choose is important because you are likely to have it for many years to come. Hence, the idea of having a new kitchen for at least a decade is already out of question. The only option you are left with is kitchen renovation. Hence, don't take your decision in haste.
Everyone has different tastes and requirements but looking at the rest of your home is often helpful. If you want it to have a similar touch in your kitehcn, consider your existing furniture and decor. White kitchens reflect light and tend to make the space look bigger, while the wood finish gives your room a warmer appeal.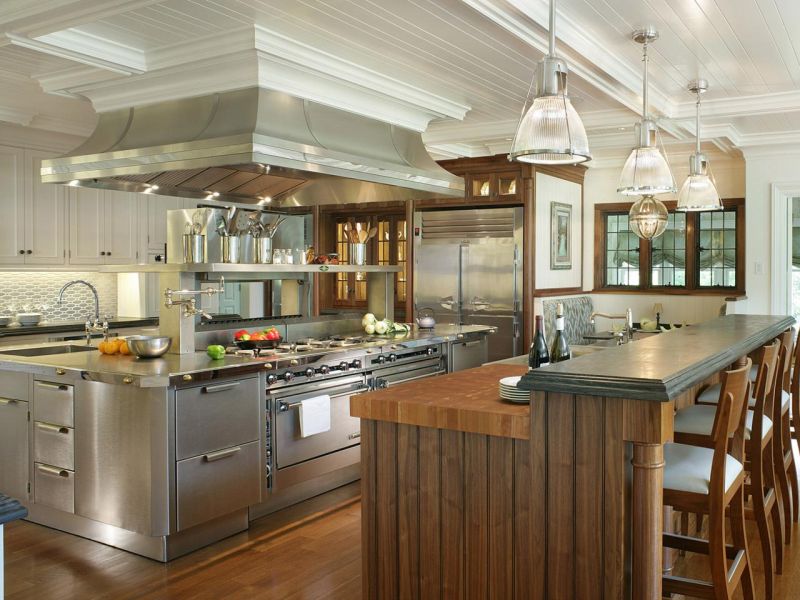 # How much work surface is required?
Your kitchen design should sport enough space for you to work so you can complete your routine tasks with ease. The length of your countertop depends on your needs, but no matter how long your countertops need to be, the material you choose should be durable and easy to clean. Laminate countertops fit the bill and are available in a variety of patterns and colors. These are also less expensive option than stone or tile, but they're not as durable. Natural stone countertops such as granite, slate, and marble offer beauty and functionality and last for the life of your kitchen, but they are comparatively expensive. However, ceramic tiles offer the durability of natural stone at a lower price.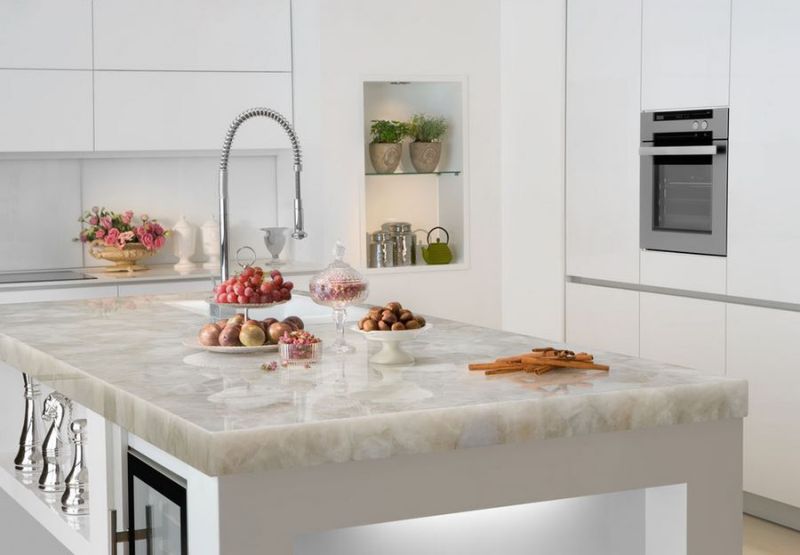 # Check everything personally
Photos can be deceive. So, make sure to check everything from countertop material to paint personally before spilling your hard-earned cash on the project. This will give you a better idea of the color, quality, and the actual size. These things can be difficult to gauge from pictures alone and once it is fitted in your home, it will be already too late. So, it's better to monitor things yourself.