Milestone Design is all set to debut at the Fuorisalone Milan 2016 with its collection of bathroom furniture. The design house renowned for its creative architectural project has teamed up with Tokyo & Milan-based designer firm Mist-O for a collection that explore relation between small and large, vertical and horizontal.
The collection named Continuum, featuring two series- Mass and Horizon, beautifully explores and redefines the boundaries between furniture and architecture. Fabricated as modular furniture, which grants monumental composition to bathroom, it can be composed in different ways, offering freedom to decorate bathroom according to space availability and personal preference.
Horizon
The Horizon series imagined by the duo emphasizes on the use of three single elements, i.e., sink, drawers and shelves. The minimally designed bathroom furniture provided with brass insets apart from breaking monologue offers clean space to place essentials.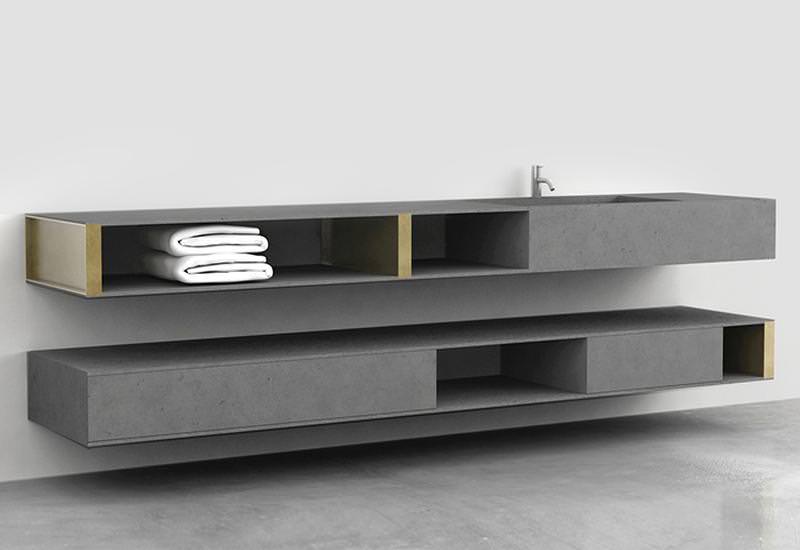 Mass
The series featuring sink, drawers, bins and shelves give bathroom a complete new look. Acting like a monolith, the series is available in both large and small dimension. The accessories can be fitted with different materials to break continuations and bring in more aesthetics.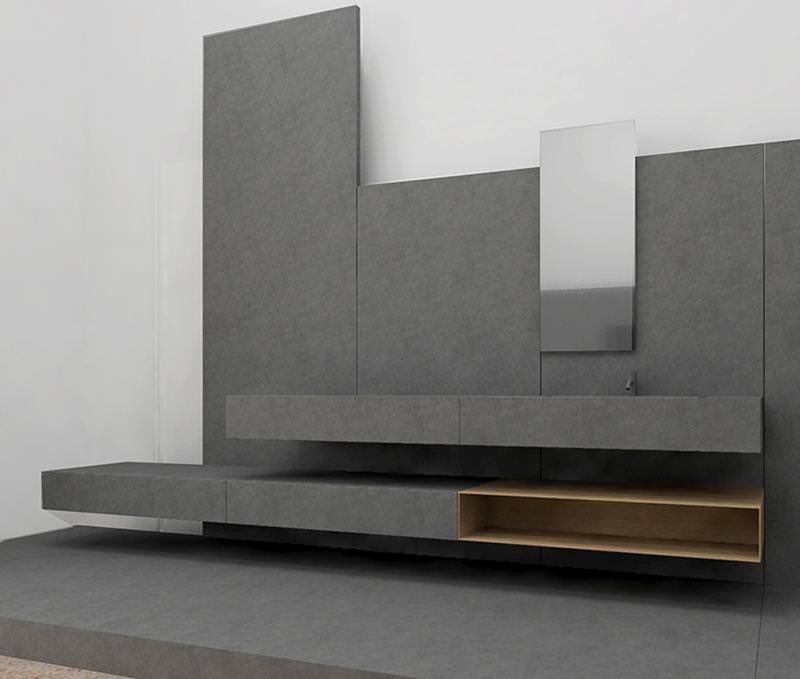 The series collectively known as Continuum is ideal for covering walls and floors, while creating harmony with the bathroom aesthetics.
Via: Infurma