The newest trend in the tiny house movement is converting buses into creatively spacious and unique accommodations. Converted bus homes are small in space but are ingeniously furnished with modern amenities of a conventional house. Given the rising trend of bus homes, people have started renting them out as vacation rentals. The most recent example is The Bus Stop, a one-of-a-kind vacation retreat located on a working farm in Scotland. Here, visitors can rent two converted buses and enjoy the serene beauty of the Lammermuir Hills.
First of the two buses is furnished with a king-size bed to sleep two adults and a bunk bed in living room for two kids. The other bus accommodates two people. Each bus has a kitchen, living room, bathroom and a deck with a wood-fired hot tub. There's also a wood burning stove in each bus to maintain a cozy environment in winters.
The roof above the bed is replaced with glass. This allows guests to experience the fun of sleeping under the stars along with enjoying the tranquility of the countryside. Besides the converted bus vacation rental, there are other activities to enjoy in and around the surrounding area, including cooking food in BBQ, exploring the farm, relaxing at the pond, and walking the local trails.
Also Read: 20+ Inspiring Bus Homes to Ignite Your Wanderlust
Owing to its serene location, the Bus Stop is an ideal holiday retreat for couples and small families looking to experience a minimalist lifestyle. Balfour, Elaine, and Sandy run the Bus Stop, which can be rented for about £150 ($199) a night over Airbnb.
Another good example of bus converted into a cool holiday accommodation is by Will and Sabrina, who have been renting their converted bus on Airbnb for about two years now.
Converted Bus Hotel I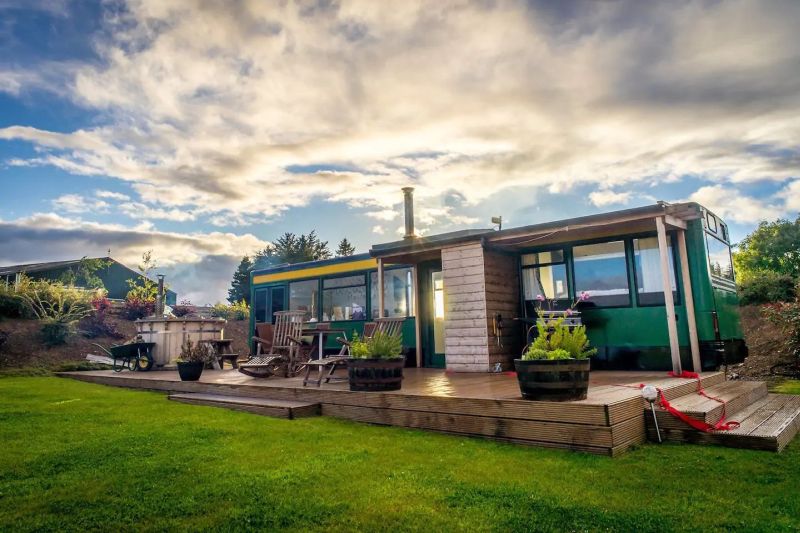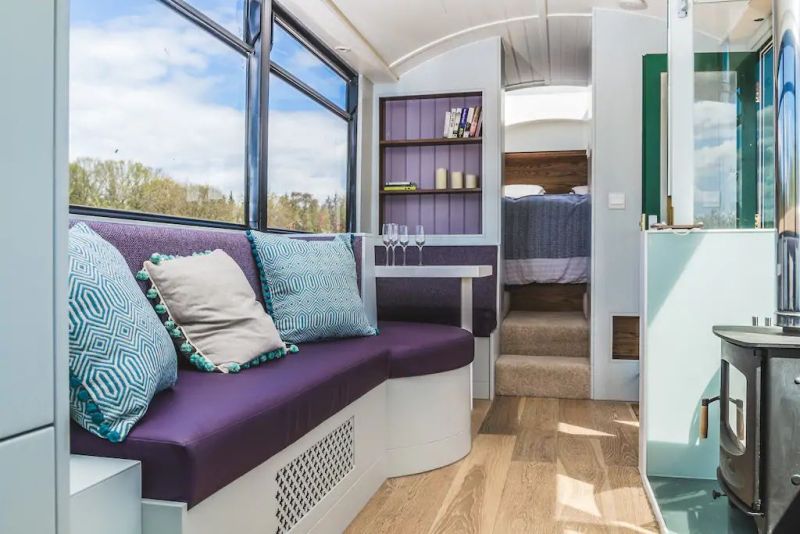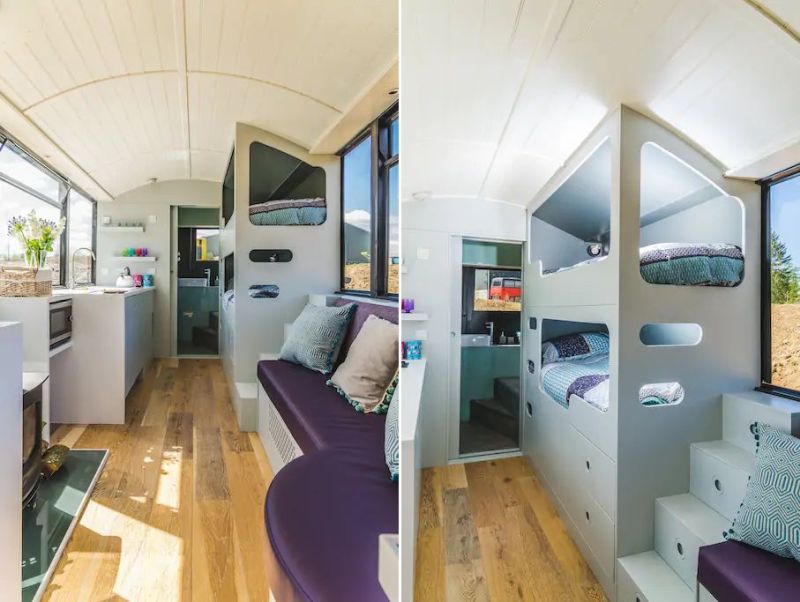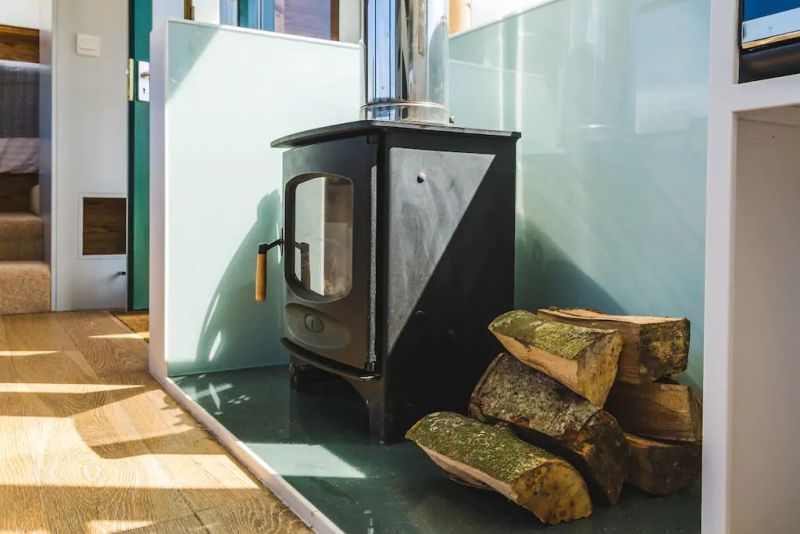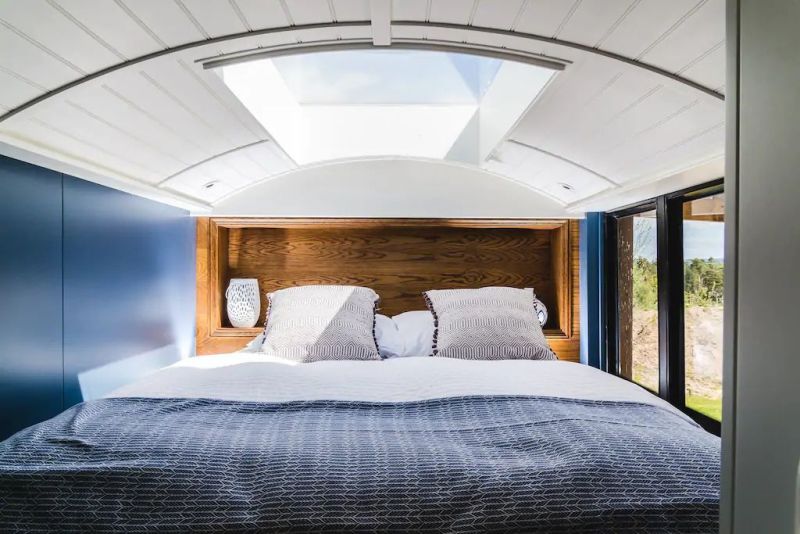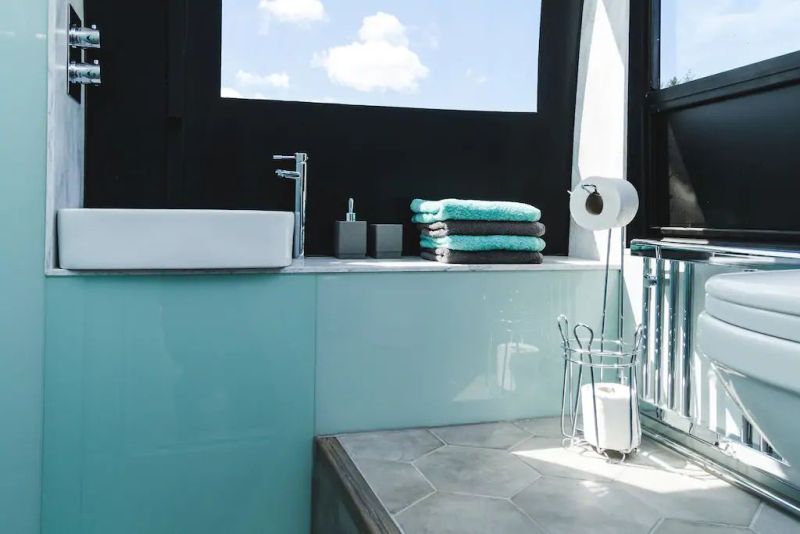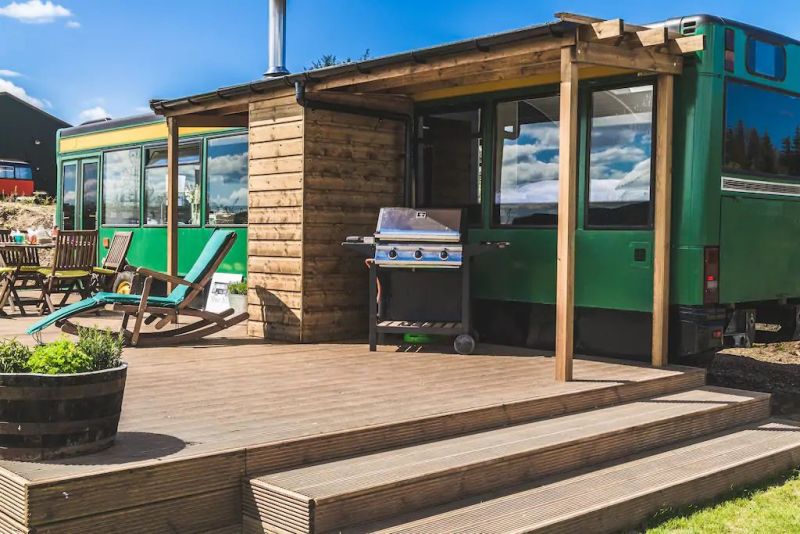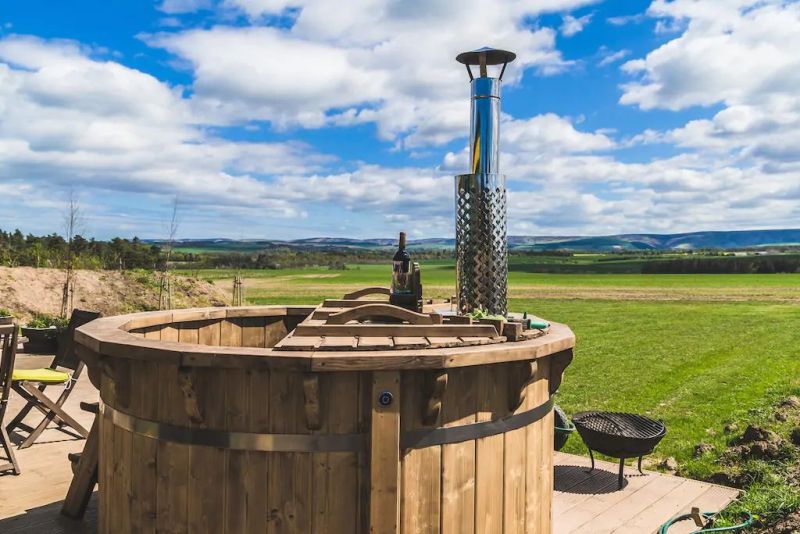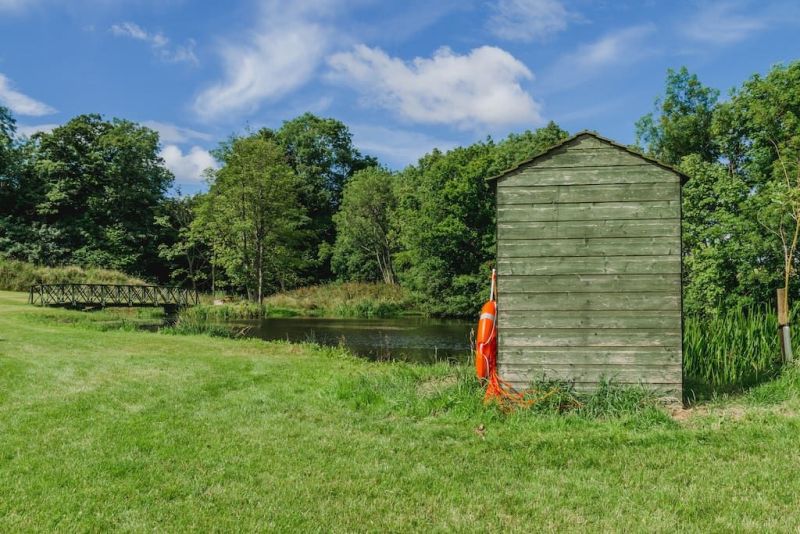 Converted Bus Hotel II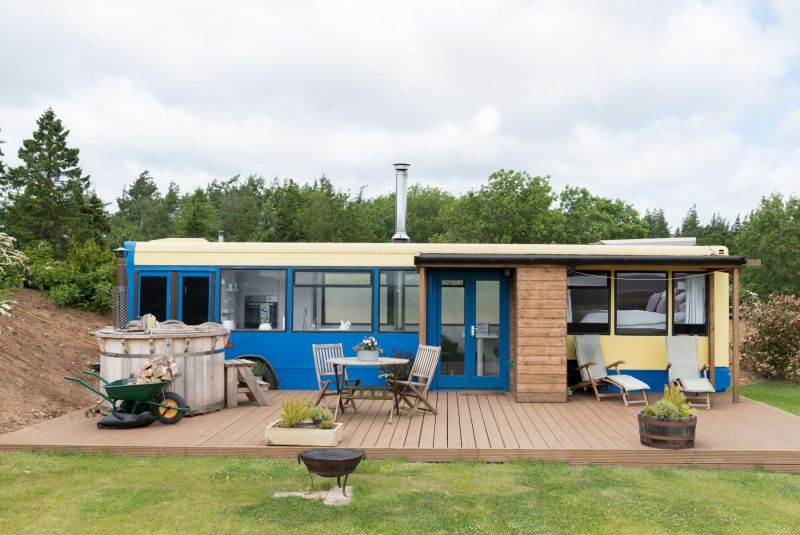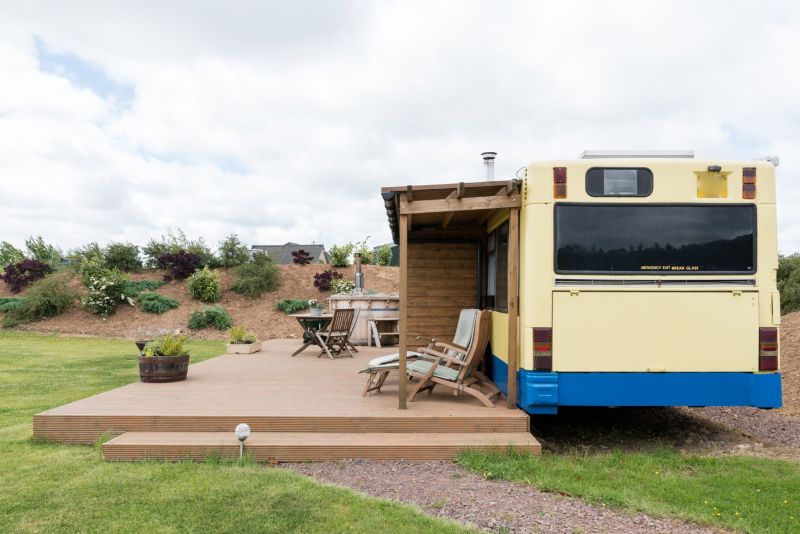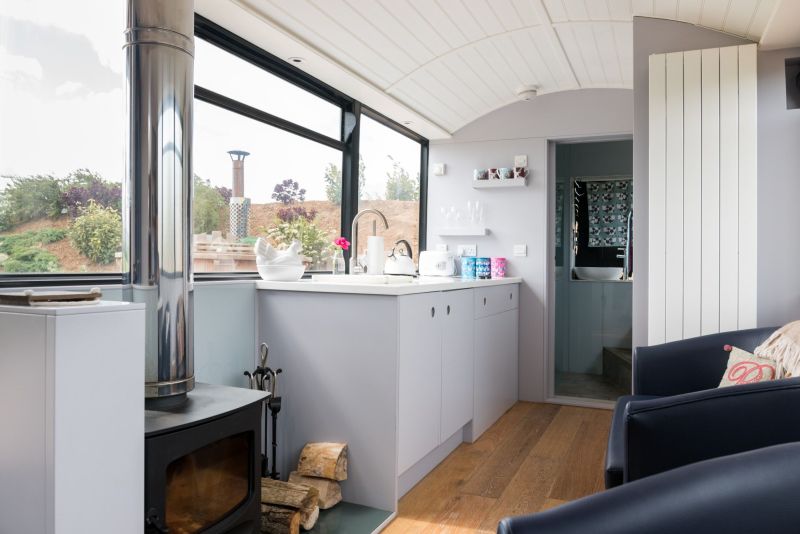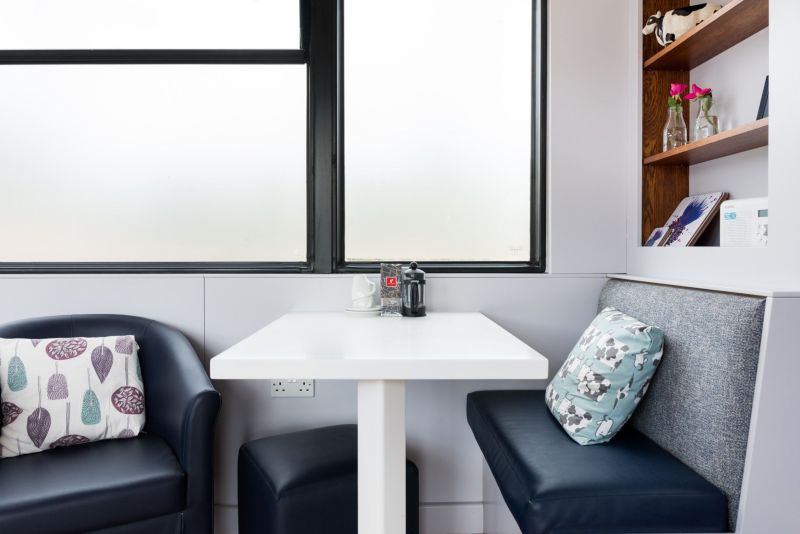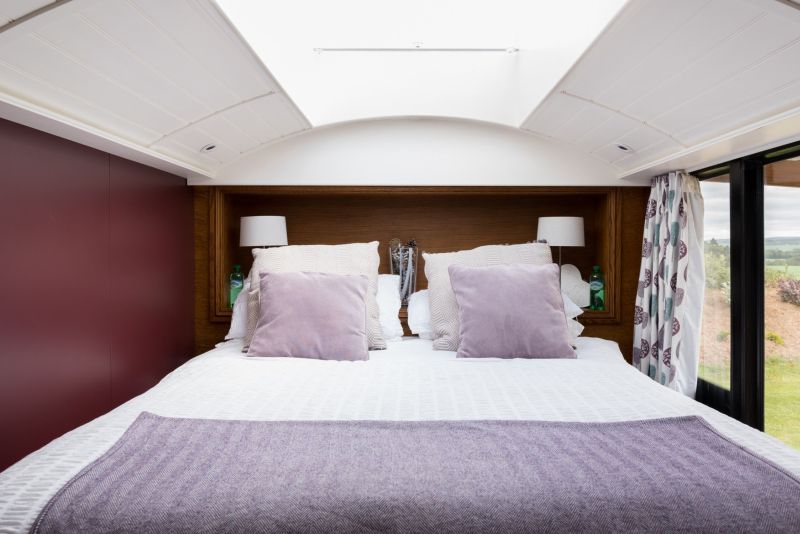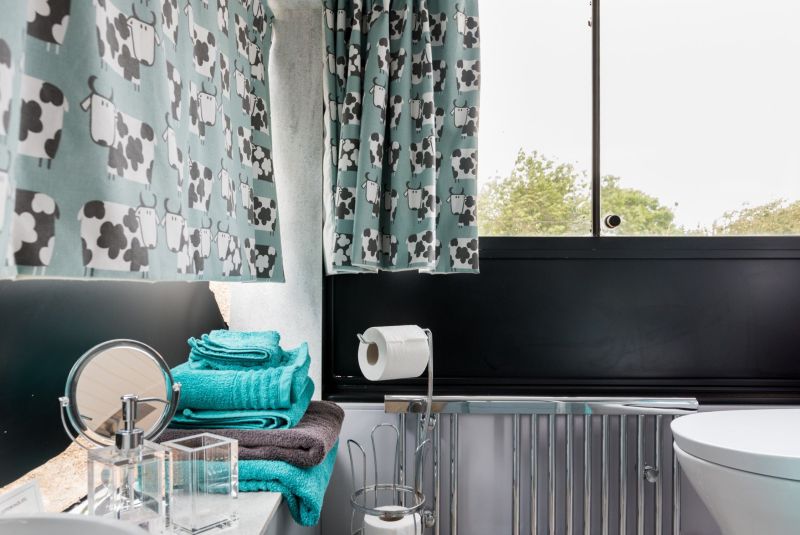 Via: Inhabitat