Would you like to stay in a glamping bus which was featured in the Netflix movie Expedition Happiness?  Surrounded by the Monte Nido Mountains near Malibu Creek State Park in California, this bus provides a luxurious camping experience with beautiful mountainous views while comfortably accommodating four guests.
As you will enter the bus, you will find the living room with a sofa bed, which can easily convert into an additional bed if need be. In the back of the bus, there is a beautiful bedroom that has a regal queen-size bed clad in quality linens, with a privacy curtain and a flat-screen TV.
There is a fully-equipped kitchen with a refrigerator, an oven, and a stove. The guests can enjoy their meals inside the comfort of the bus or can have a lovely al fresco dinner outside the bus.
The bus features a tiled shower and a compost toilet – which may be substituted for an outhouse at times.
Also Read: Duffy London designs flat pack home for glamping
There are plenty of seating areas on the bus, both inside and outside, where glampers can enjoy various activities and relax. Outside the bus, there is a deck with ample seating space, including a futon couch on a small deck, a dining table for six, other seating areas and a hammock.
The charming glamping bus stands on a part of the 3 acres of land which is shared by a guest house and main house. The guests of the bus will have shared access to the natural bottom pool and Jacuzzi along with additional yoga and sound healing classes that may be offered sometimes.
The property is surrounded by natural beauty and mountains but is only five miles away from the sandy beaches. The place offers you beautiful sunsets, shops, restaurants, and many other Californian delights.
The magic school bus will provide you a soothing environment after a day of savoring the beauty outside. For a unique glamping experience in the fresh air, quiet and peace, you can rent this incredible bus rental on Glamping Hub for $227 per night.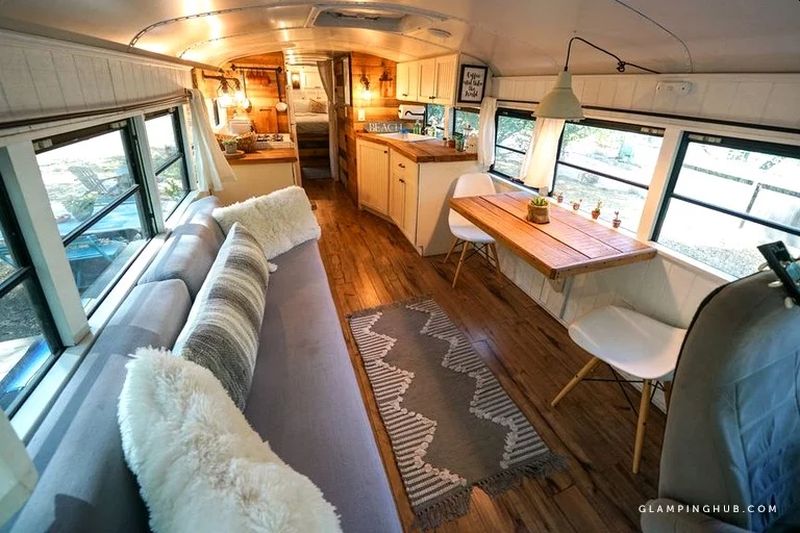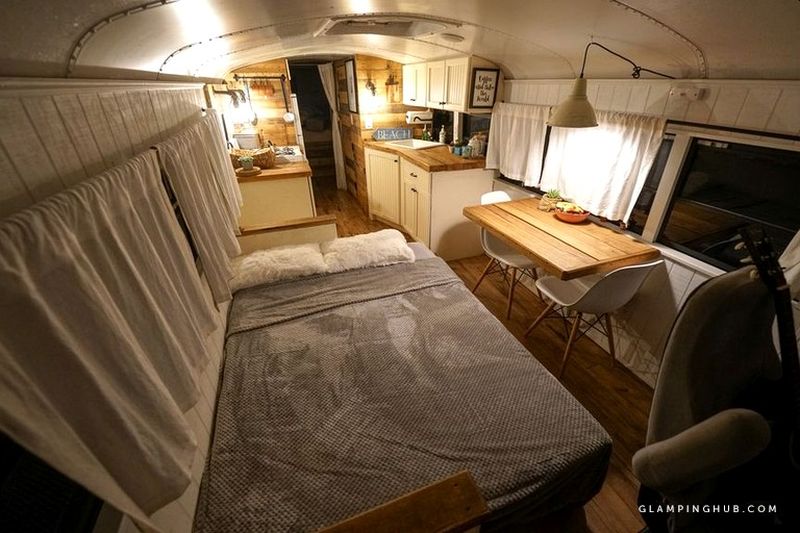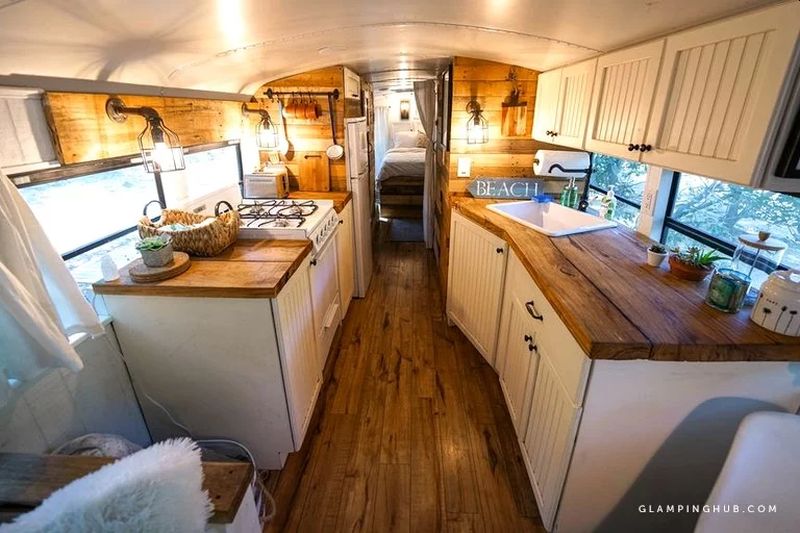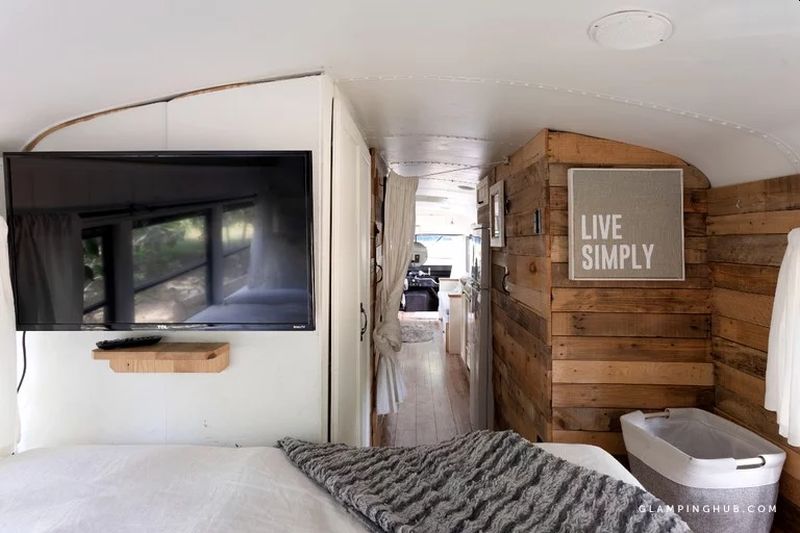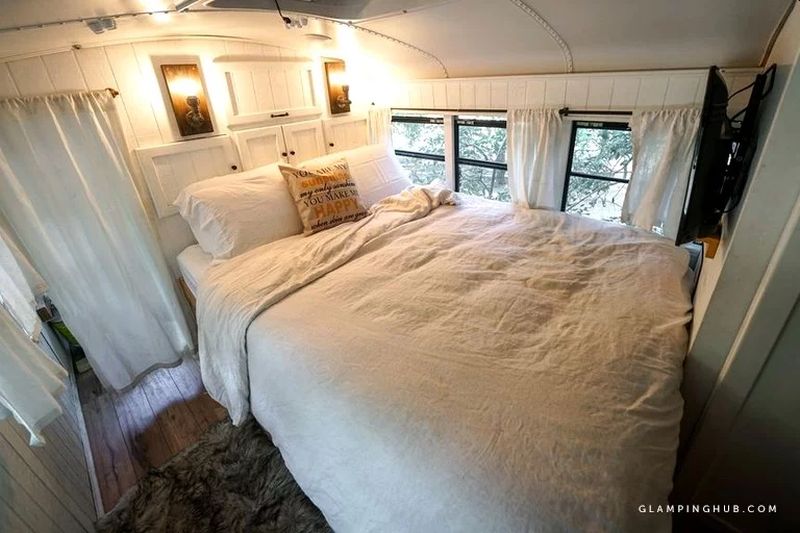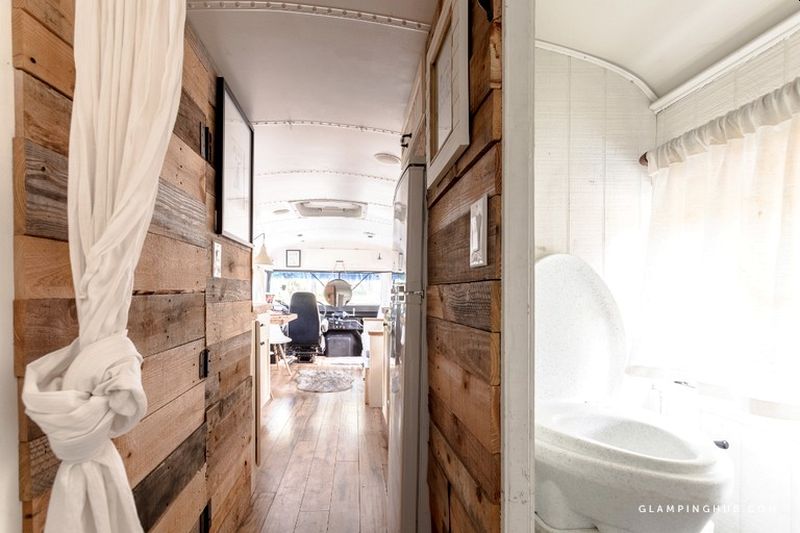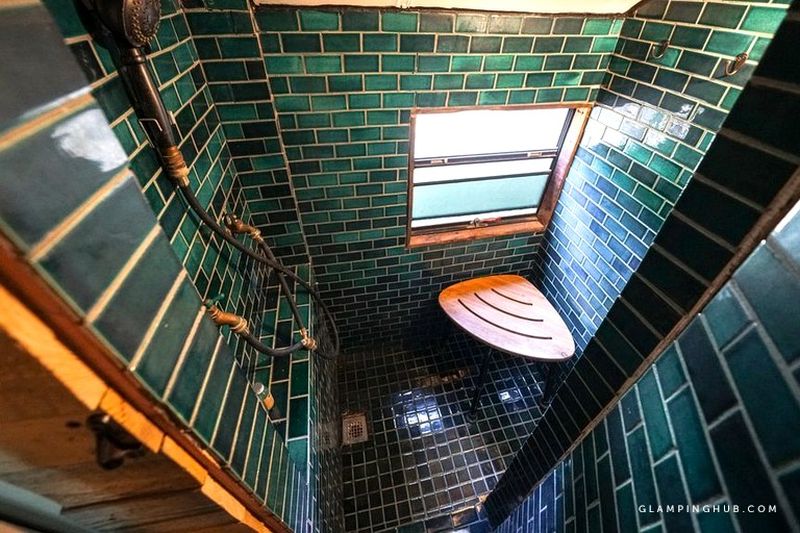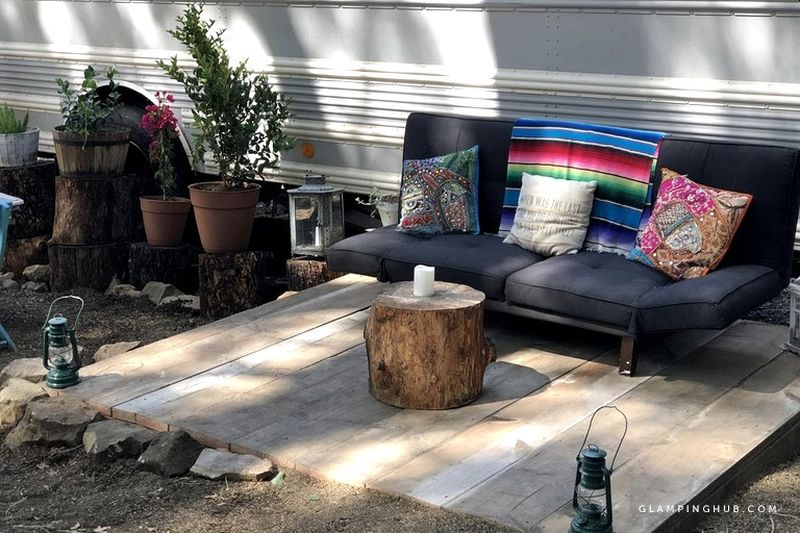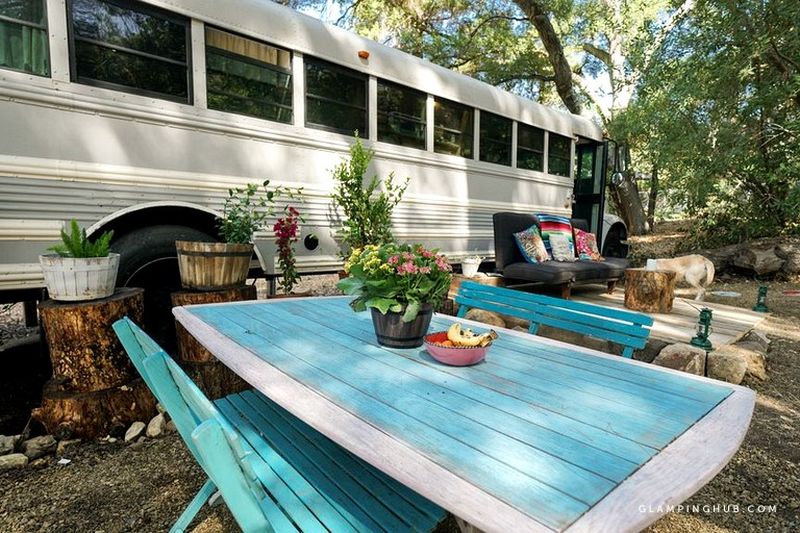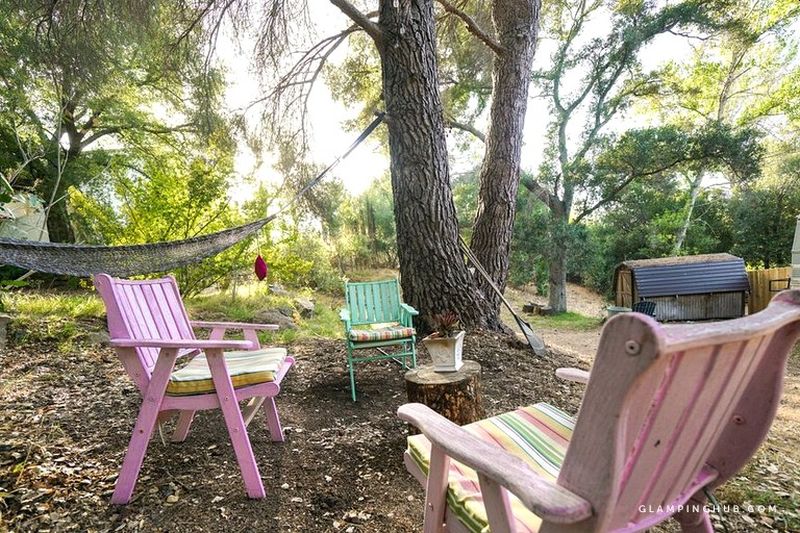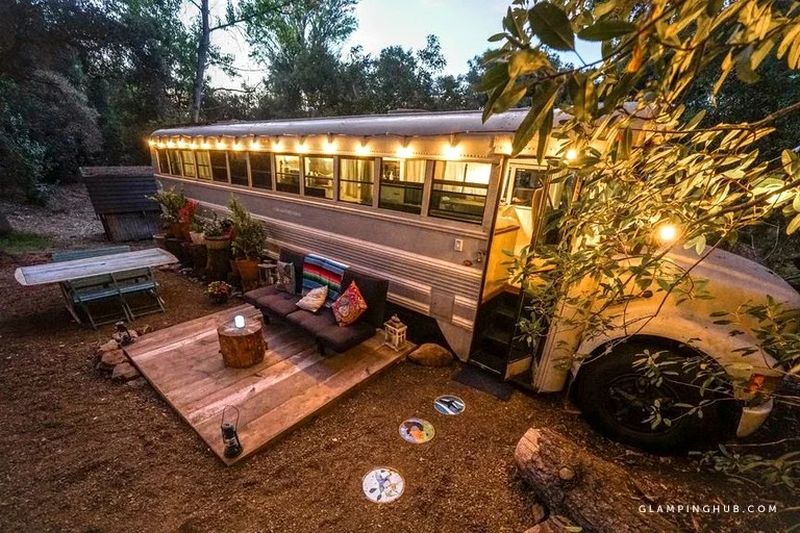 Via: Apartment Therapy