The Coral electric radiator designed by Paolo D'Arrigo for Caos SRL has bagged a Silver Design Award for 2021-22 in the Bathroom Furniture and Sanitaryware design category at A' Design Award and Competition. This radiator is made out of 8mm thick aluminum sheet that is shaped with laser cutting.
It is designed using the Form Finding approach which means making use of parametric modeling that allows the search for various geometric expressions.
The major goal of Paolo behind its creative design was to create radiating elements within an extremely extended perimeter. This helps generating a high thermal output and also create a attention-grabbing look.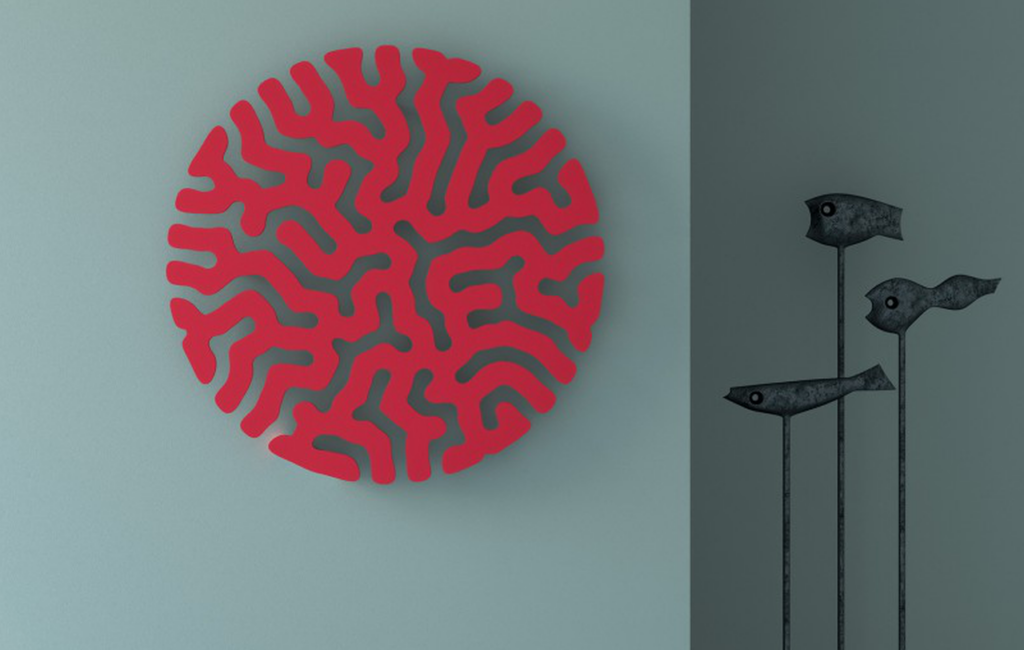 The Coral electric radiator is available in two types. One is rectangular shaped measuring 480X50X1480 mm that can be installed vertically or horizontally. The second one is circular in shape with a diameter of 800 mm. Both of these designs are stunning and come in silver, black, white, red and many other colors.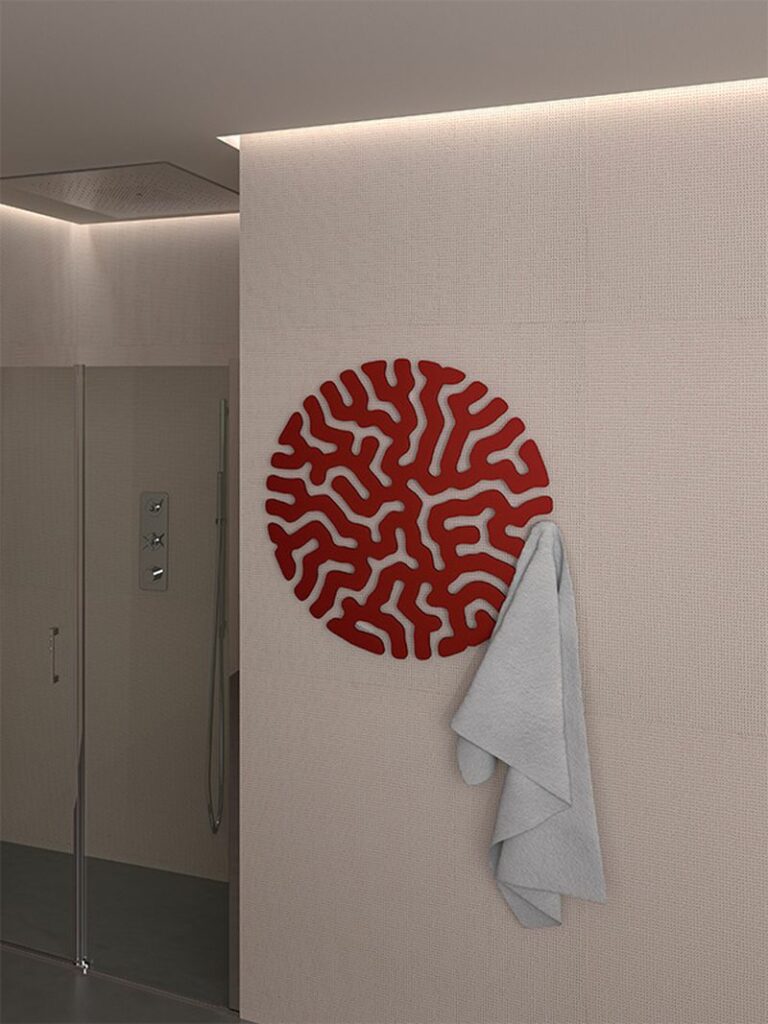 Also Read: Biggest Bathroom Trends of 2022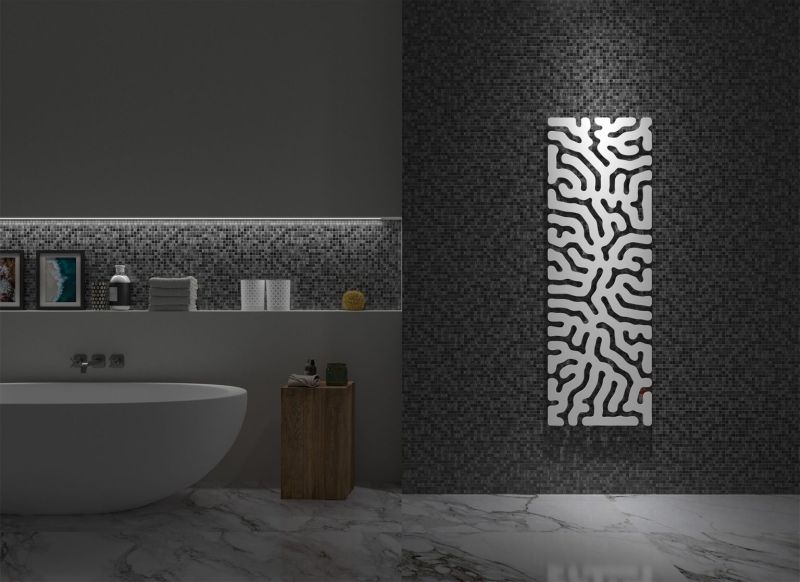 These high-performance aluminum radiators make use of innovative features such as generative parametric software, single material product, operation management via app, a wide palette of finishes, and a high percentage of recyclability.
The Coral electric radiator uses a dedicated management app that allows setting the times and days of ignition, temperature, and heating speed. This feature is inspired by the findings of generative system applications.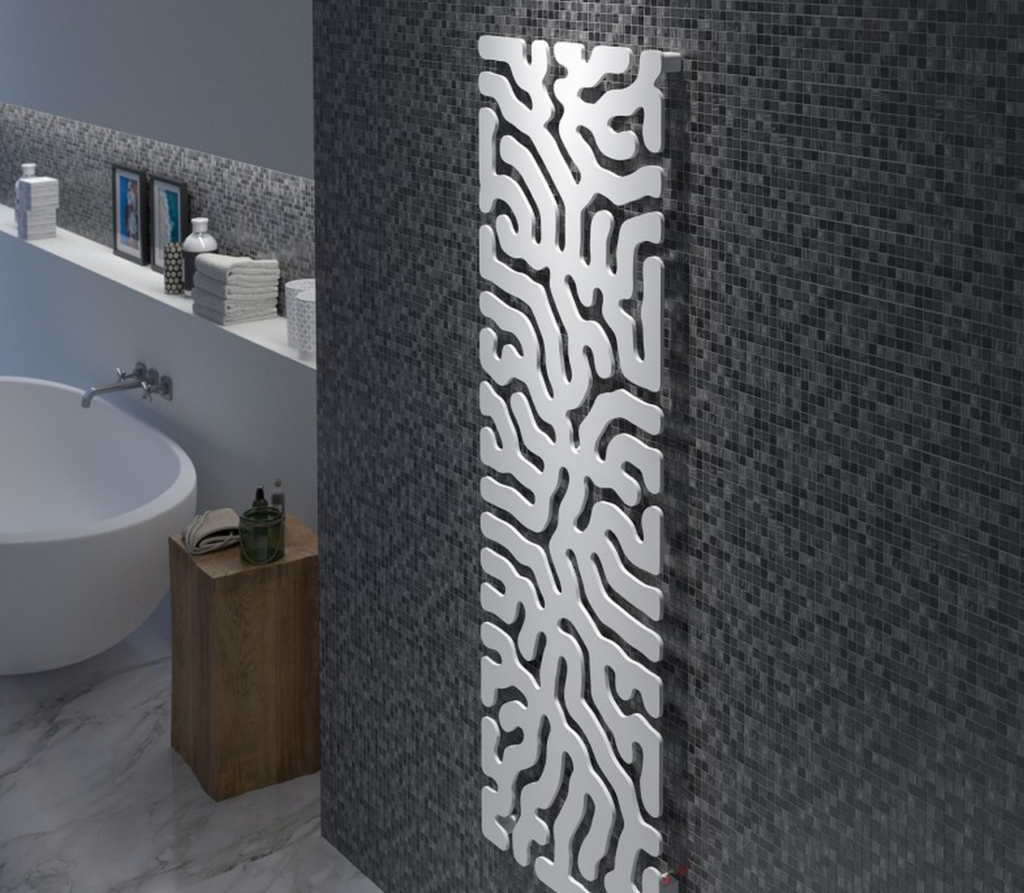 The Coral radiator serves as a meeting point between nature and product design for home interiors. Just like corals that come together to form longer branches, a real-time physics simulator is brought into use that creates constant growth of a closed curve while providing for its continuity.
The shape generated with the help of AAD (Algorithms-Aided Design) software permits optimal heat distribution throughout the surface and helps in optimizing the heat diffusion capacity in the bathroom. Furthermore, the thickness of the aluminum sheet helps in maintaining the desired temperature.
The Caos Coral electric radiator is a nice mix of functional design and a stylish character. As it comes a dedicated app, it will be quite simple controlling its features.