It was not too long ago when, as we can vividly remember, bathroom design got very little attention. The design of the bathroom was an afterthought; a space that just had to serve its purpose in an efficient manner. The change of the millennium, though, seemed to have slowly altered that perception. Today, bathrooms are stylish, and elegant, and drench you in extravagance that you see fit! The top bathroom design trends of 2022 perfectly capture this love for luxury thus far.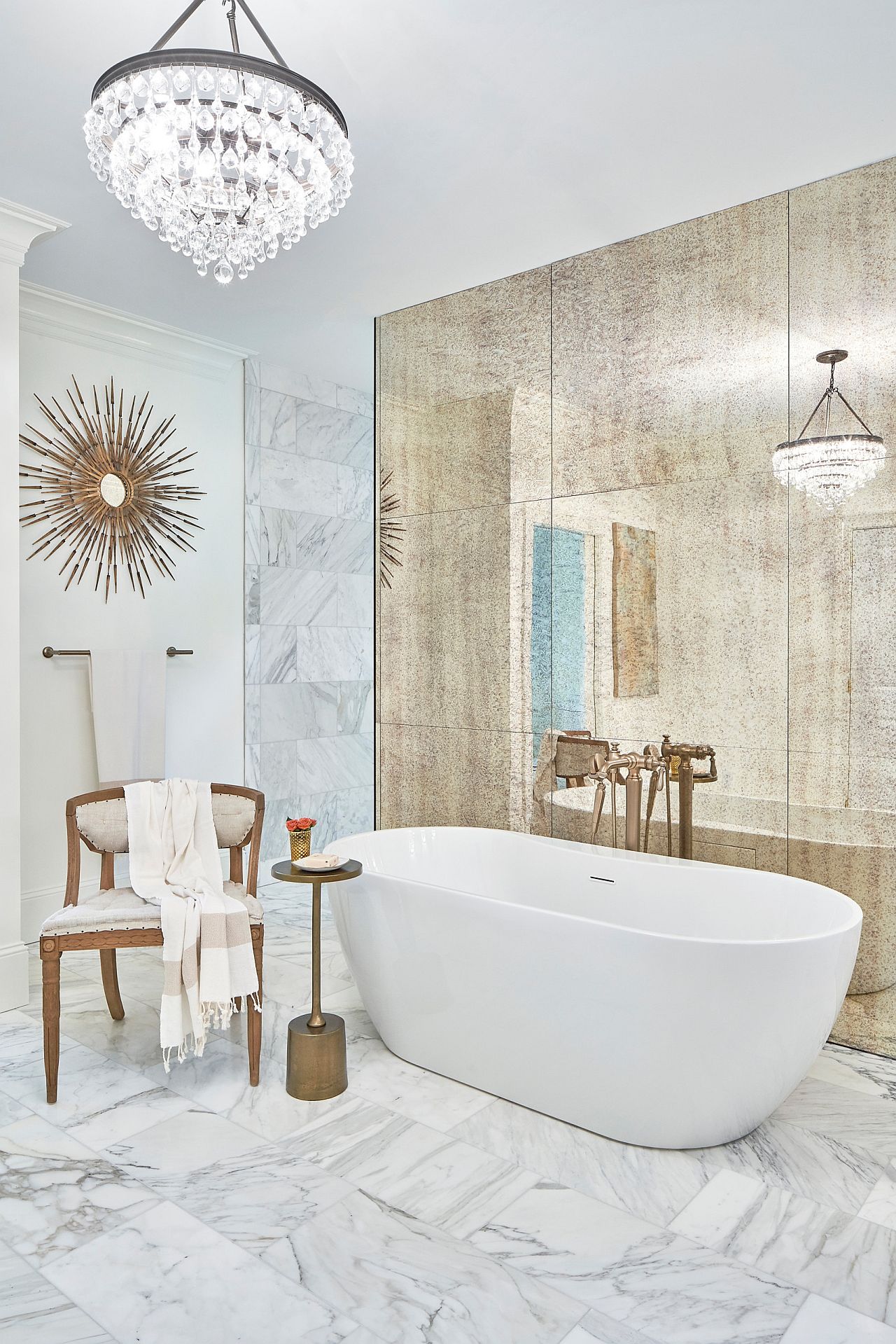 Whether you are planning for a major bathroom renovation or looking for ways in which you can quickly alter the bathroom vibe, the best trends of 2022 will guide you in the right direction. From colors that move away from the usual trope of neutrals to dashing freestanding bathtubs and styles that feel fresh, this is a look at ways in which you can add something special to the bathroom. Read on to find out more about these cool ideas along with ample inspiration.
Spa-Styled Freestanding Bathtub
The stylish shower in the corner along with the fixed bathtub was the norm of the '90s and early 2000s. But the last decade saw a steady change away from this idea with homeowners embracing the freestanding bathtub, inspired by luxurious spas and holiday destinations.
Even though the vintage claw-foot bathtub, at its colorful best, still adds something unique to the bathroom, it is the contemporary freestanding bathtub in white that takes the top spot. Even if you are moving away from white and gray, make sure the bathtub is still modern and sleek and offers additional features that make for a relaxing soak.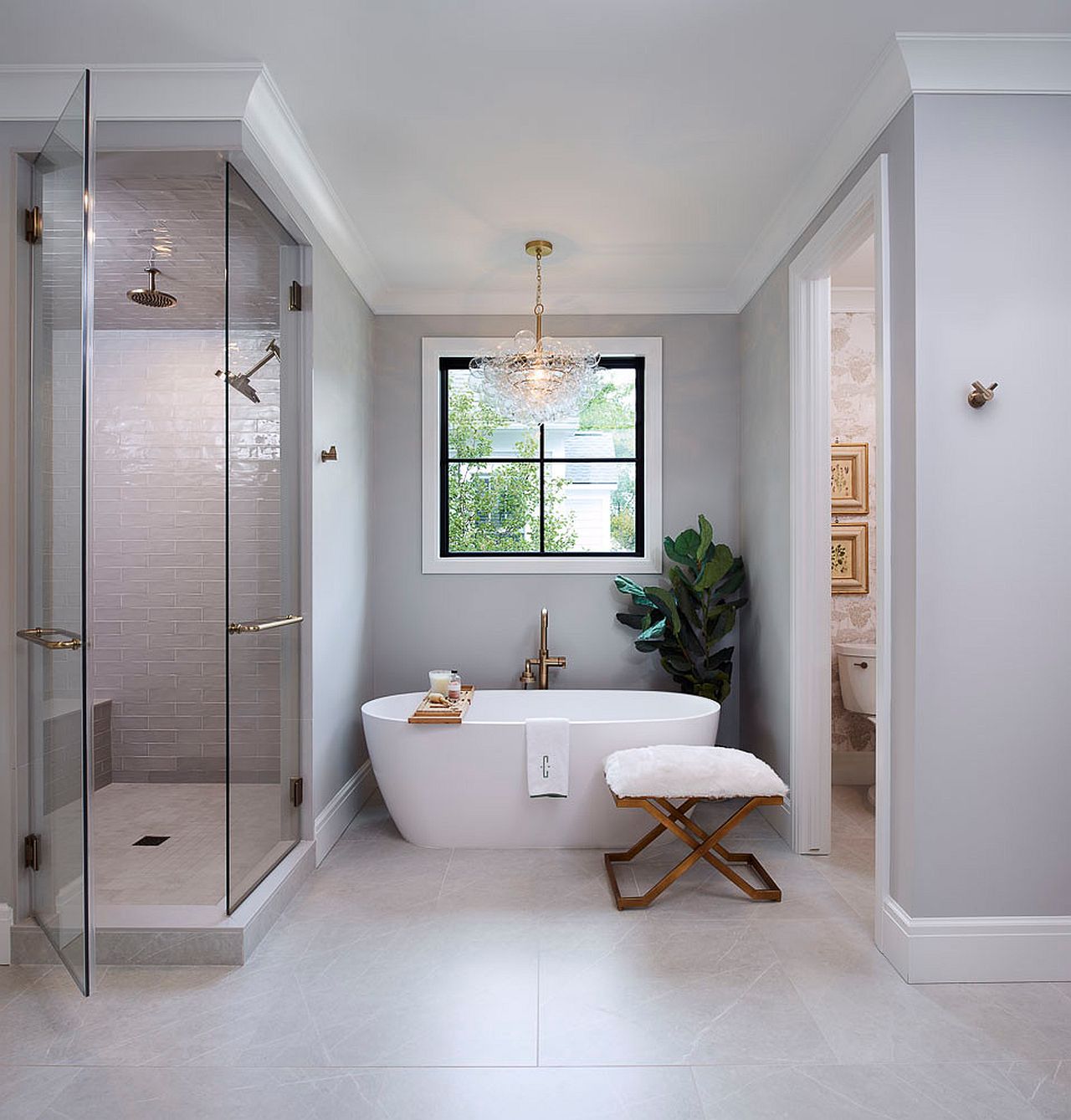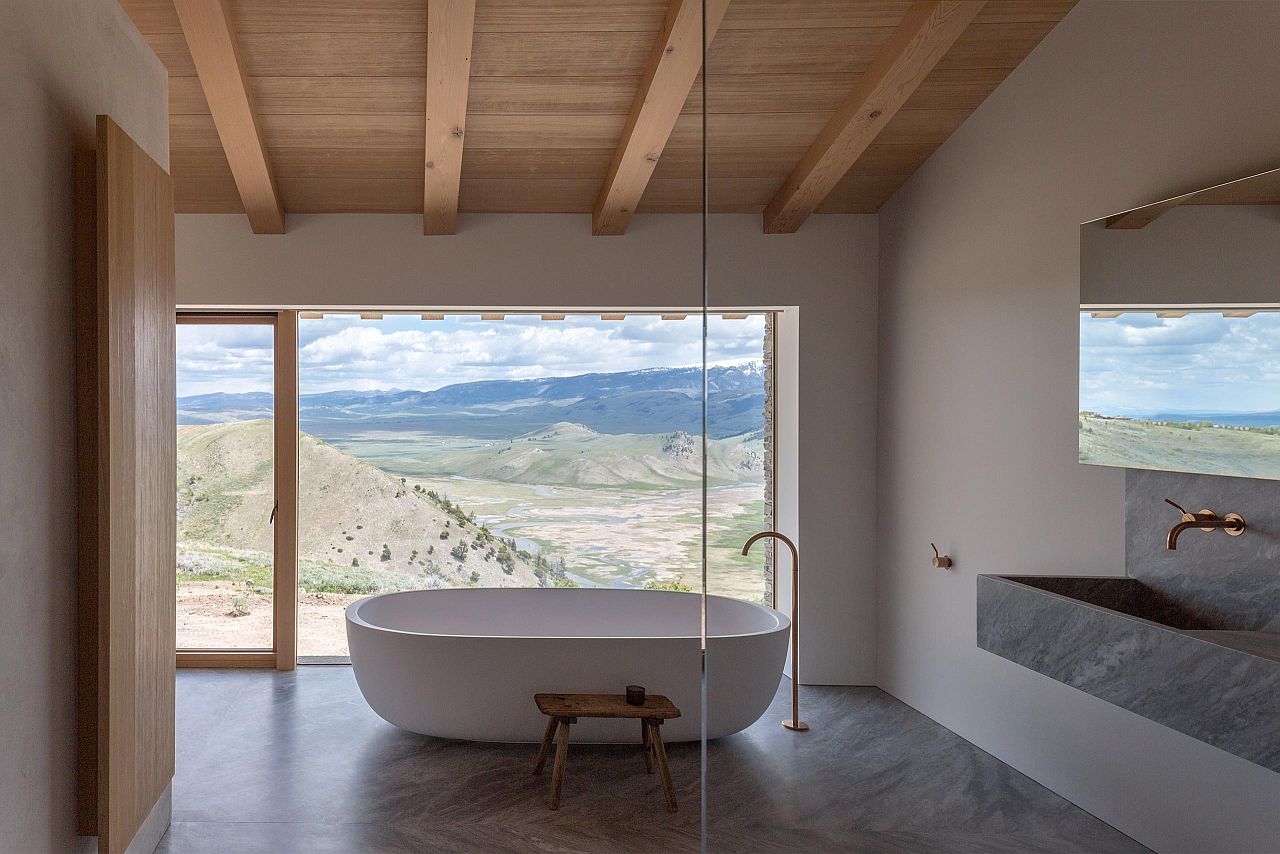 Dip into Marble
Another bathroom trend that seems to have taken homes across the globe by storm is the use of natural stone. This year, this trend takes you into the polished and charming world of marble.
Marble countertops and backsplashes can easily become a part of your existing modern bathroom as they neatly fit in with the spa-inspired narrative. Eye-catching marble-top vanities are well worth the extra dough you spend on them while marble flooring combined with marble-look stone countertops are a great way to update the weary layout.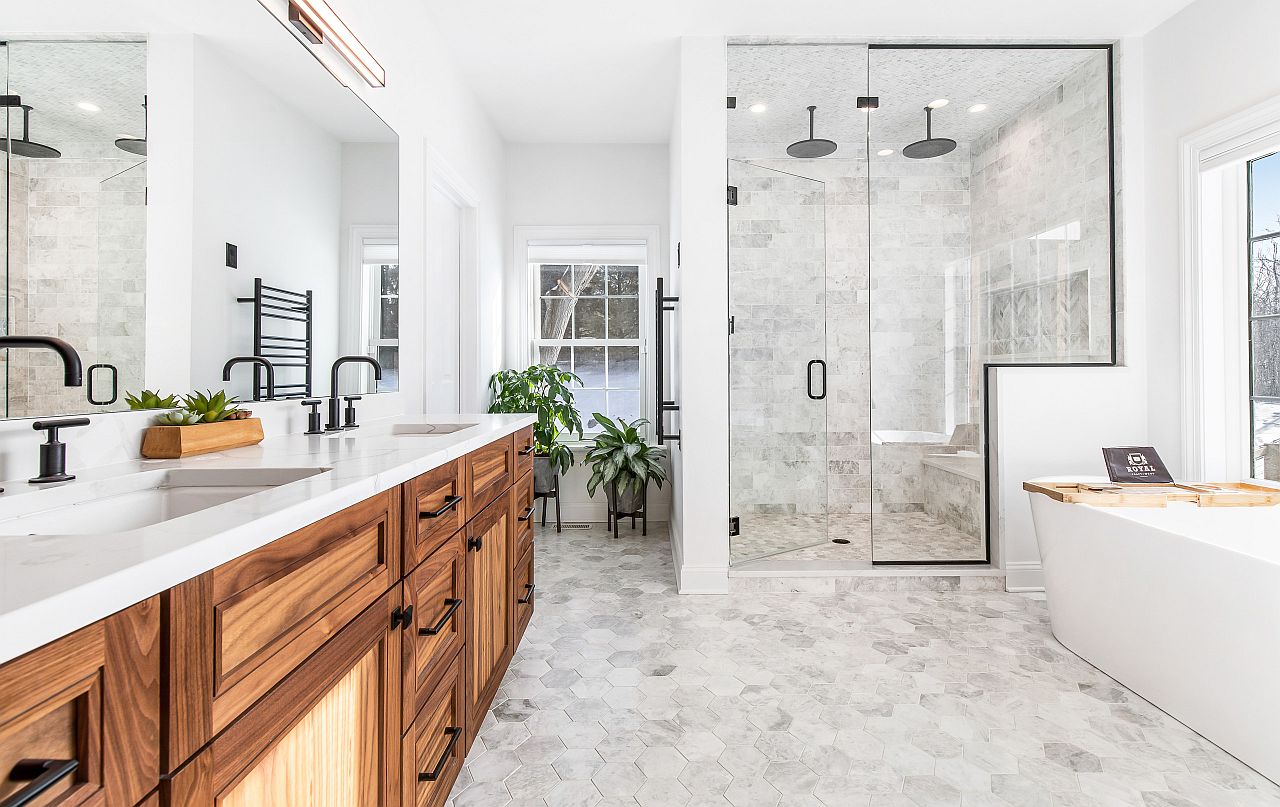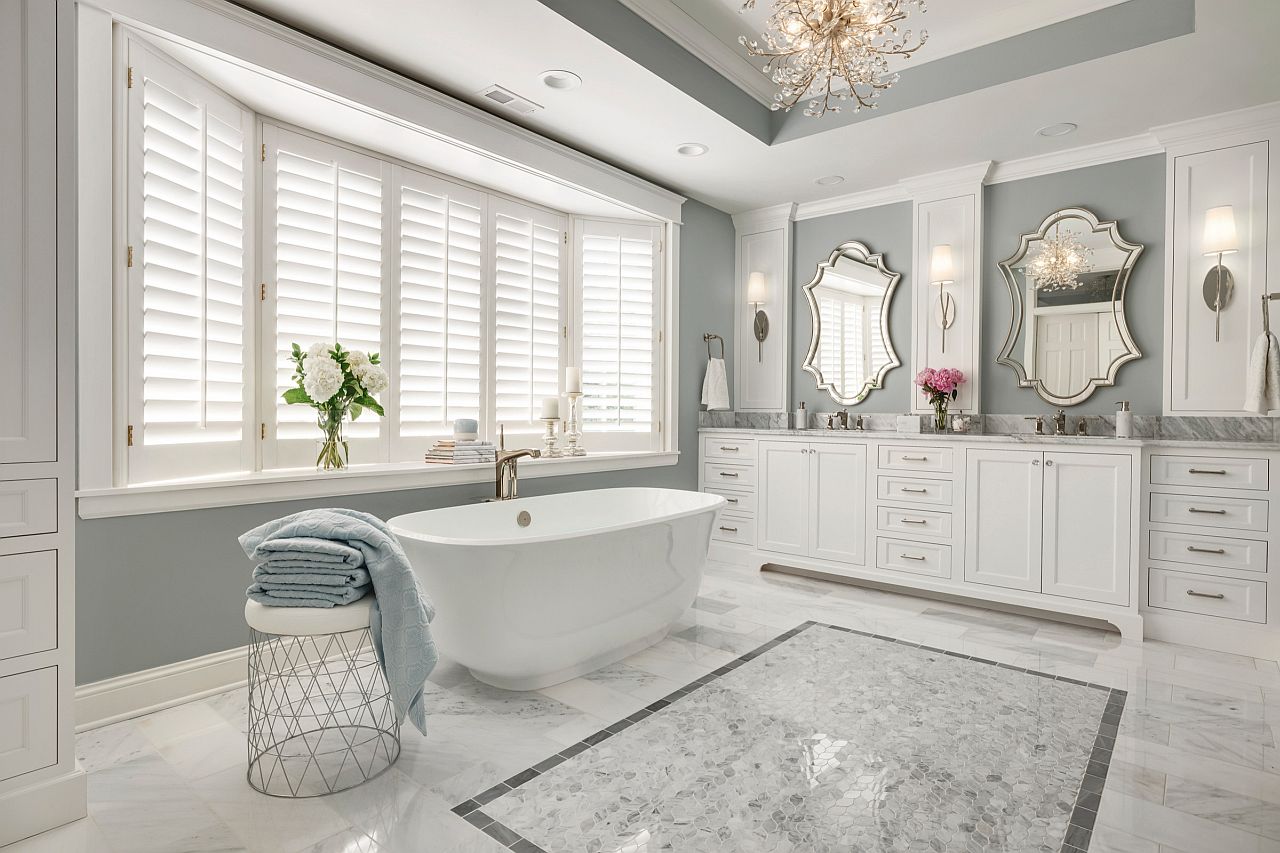 Go Industrial with Style
Industrial style is all about efficiency and frugality. That is probably why it is welcomed so gleefully by homeowners all over. Combining multiple elements that usher in a wide range of textures and finishes, industrial bathrooms have become a sort of 'style icon' in the last decade.
Everything from exposed plumbing to lovely brick walls, concrete finishes to subway style, wooden panels and Edison bulb lighting come together so very charmingly here. The best industrial-style bathrooms feel as if they are not just trying too hard; it is all about going with the flow!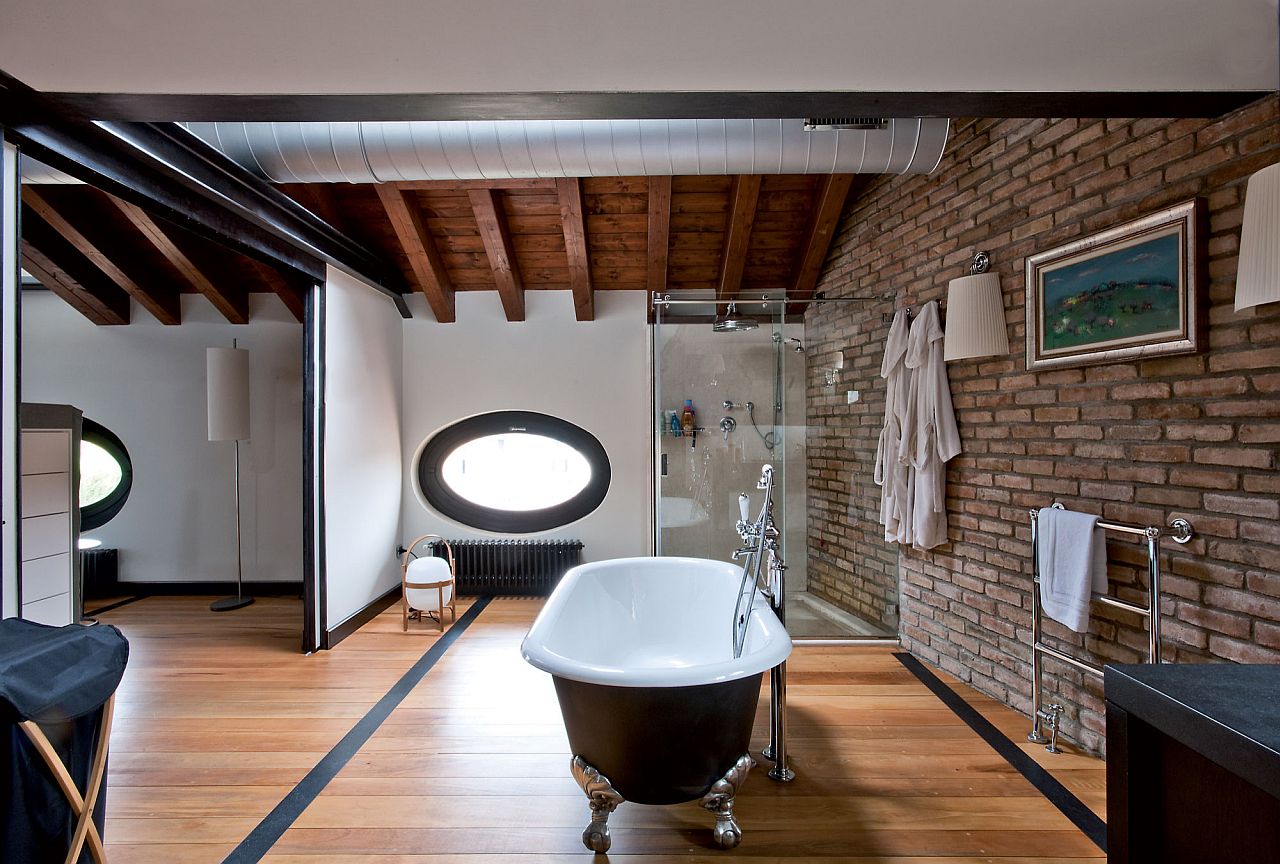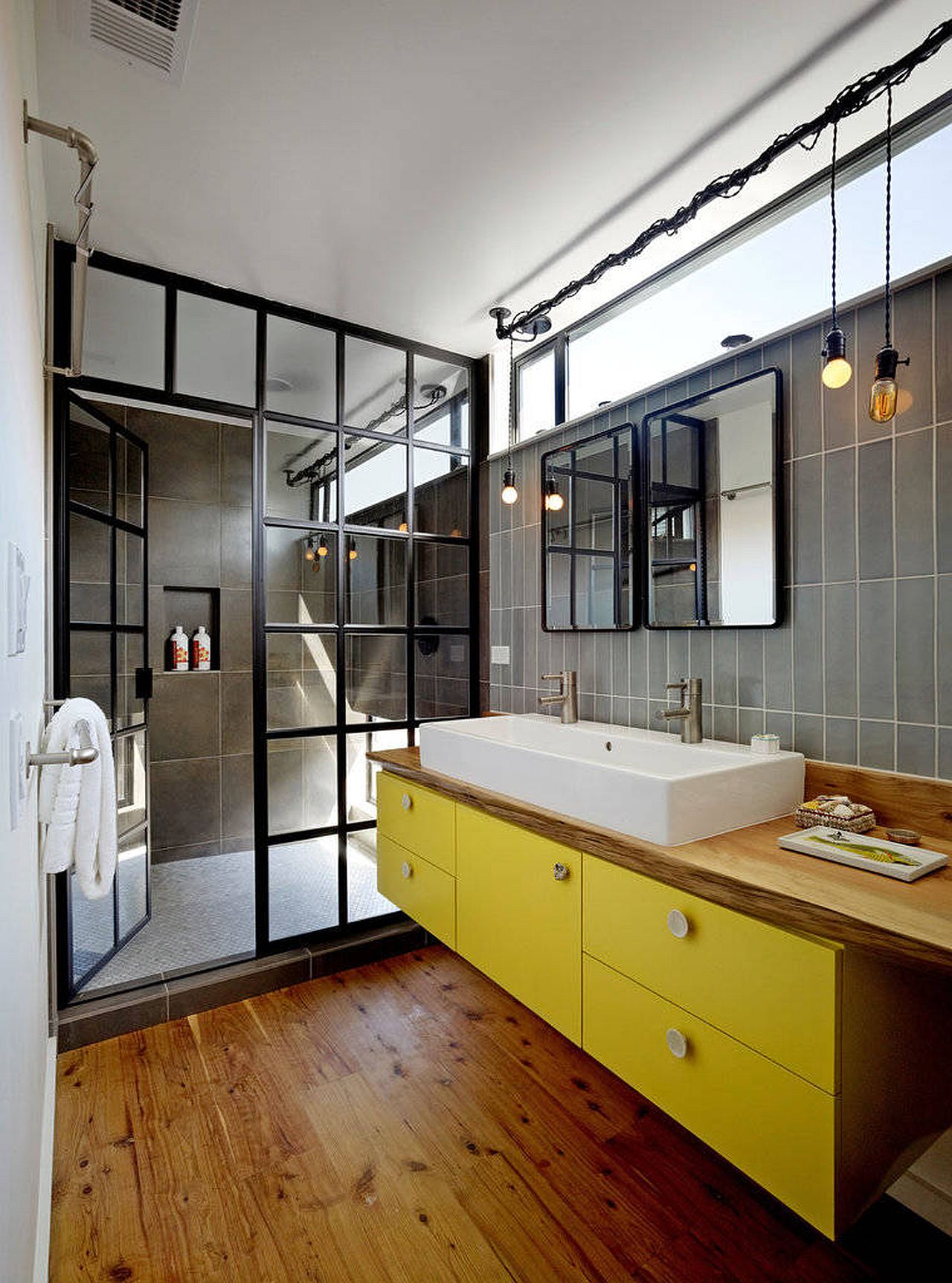 Biophilia with Modern Twist
Nature is a huge part of any decorating trend this year and the bathroom is no exception. Opening up the bathroom to the private garden or greenery-filled balcony is an idea that seems to change homes at the moment.
There are, of course, much less dramatic ways to embrace nature with living walls and indoor plants in the bathroom adding all the greenery one needs. For those who just can't maintain a plethora of indoor plants, you can always resort to artificial ones for rescue. But make that only a last, unavoidable option.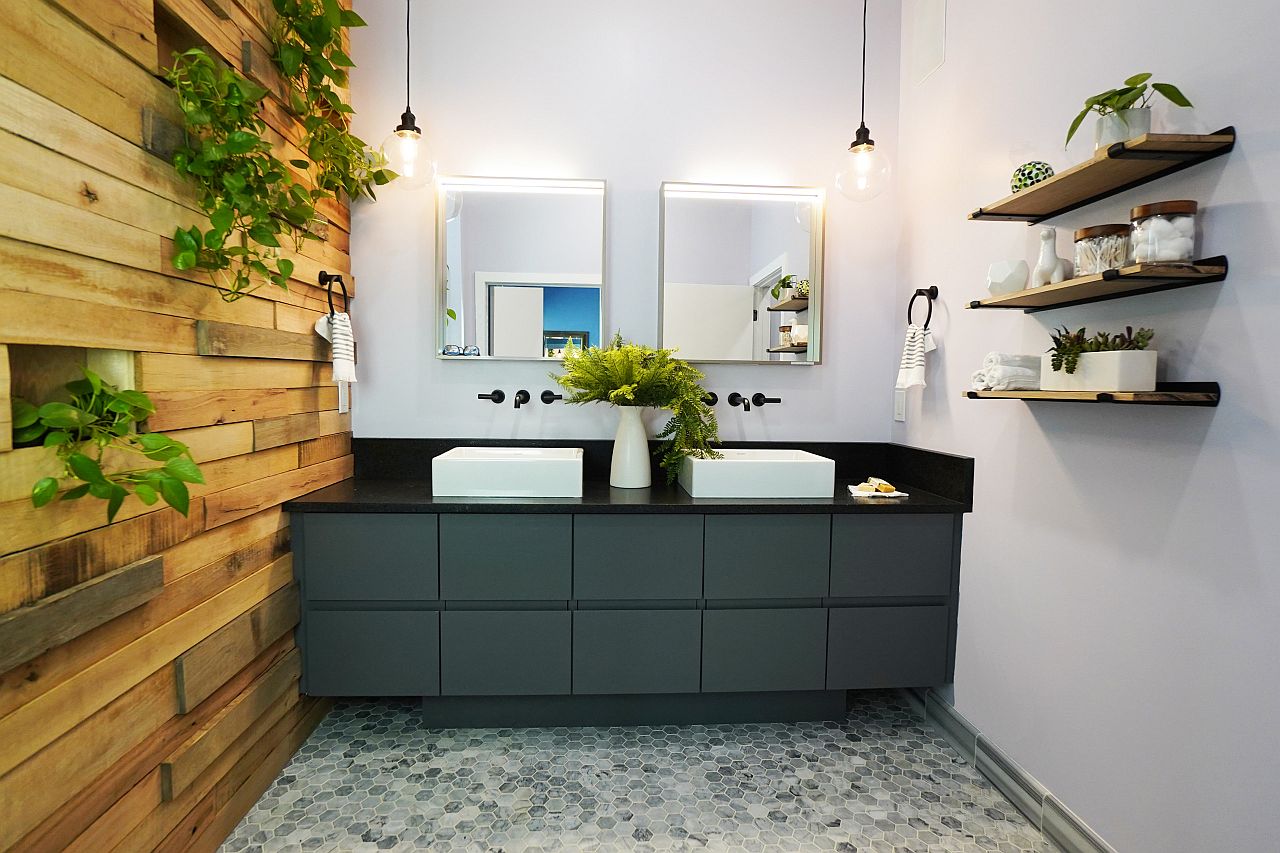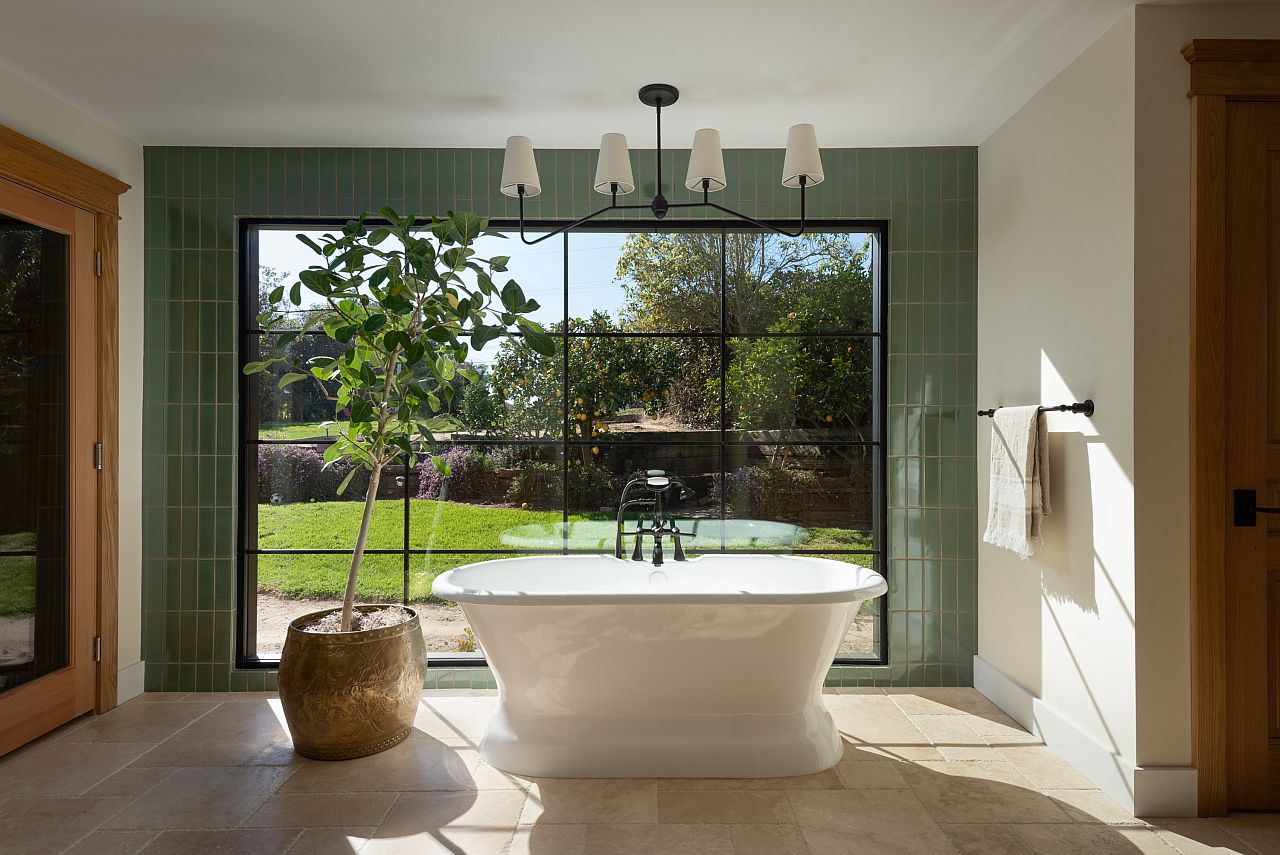 Color-Blocking Lives On!
Like many other hot trends each year, color blocking finds its origin in the fashion world. An expression of bold design, confidence, and exuberance, color blocking in home design also carries a similar aura.
Brilliant blocks of color in the bathroom, both around the counter and near the shower area, add an unmistakable and captivating contemporary vibe to it. A perfect way to enliven the boring white bathroom, color blocking is here to stay.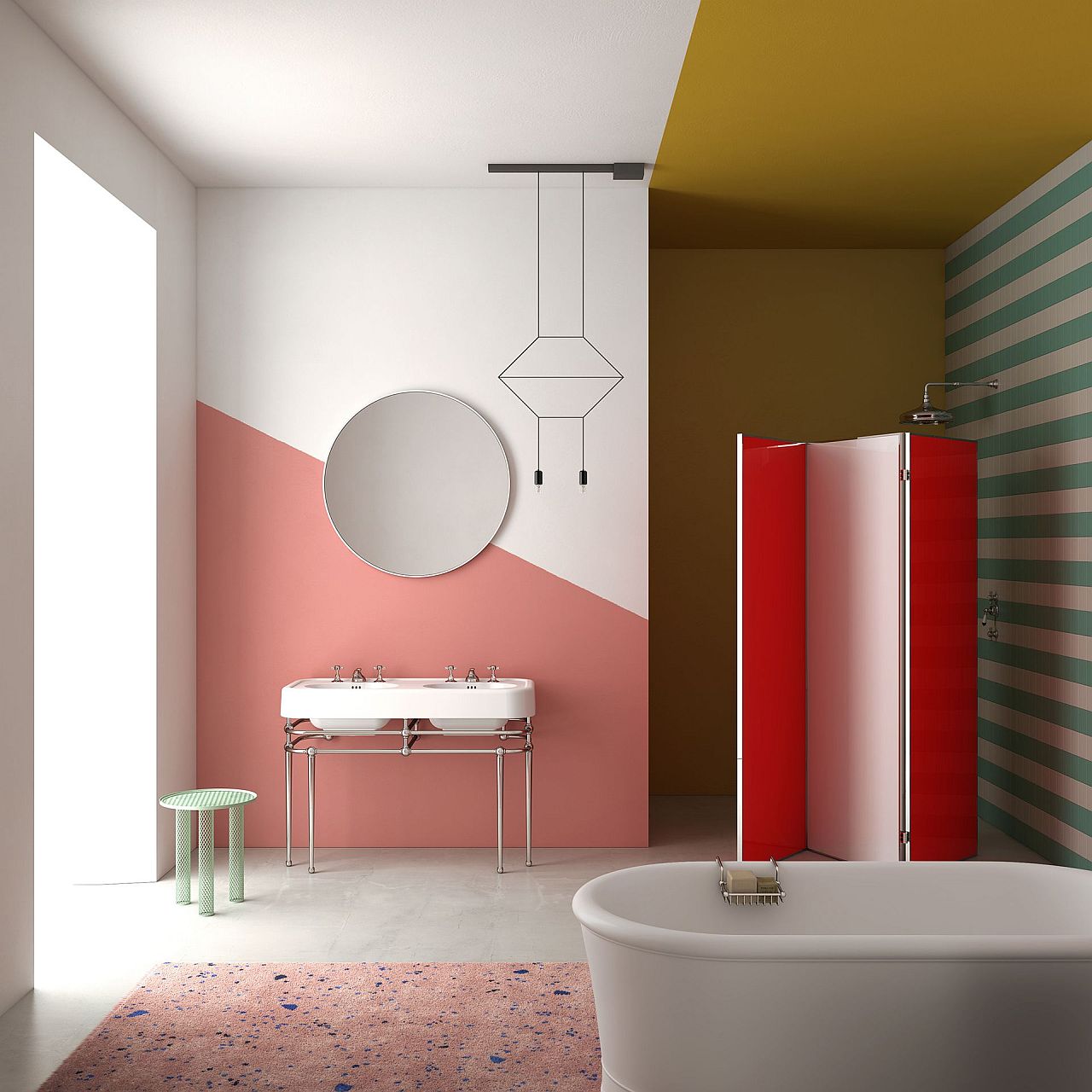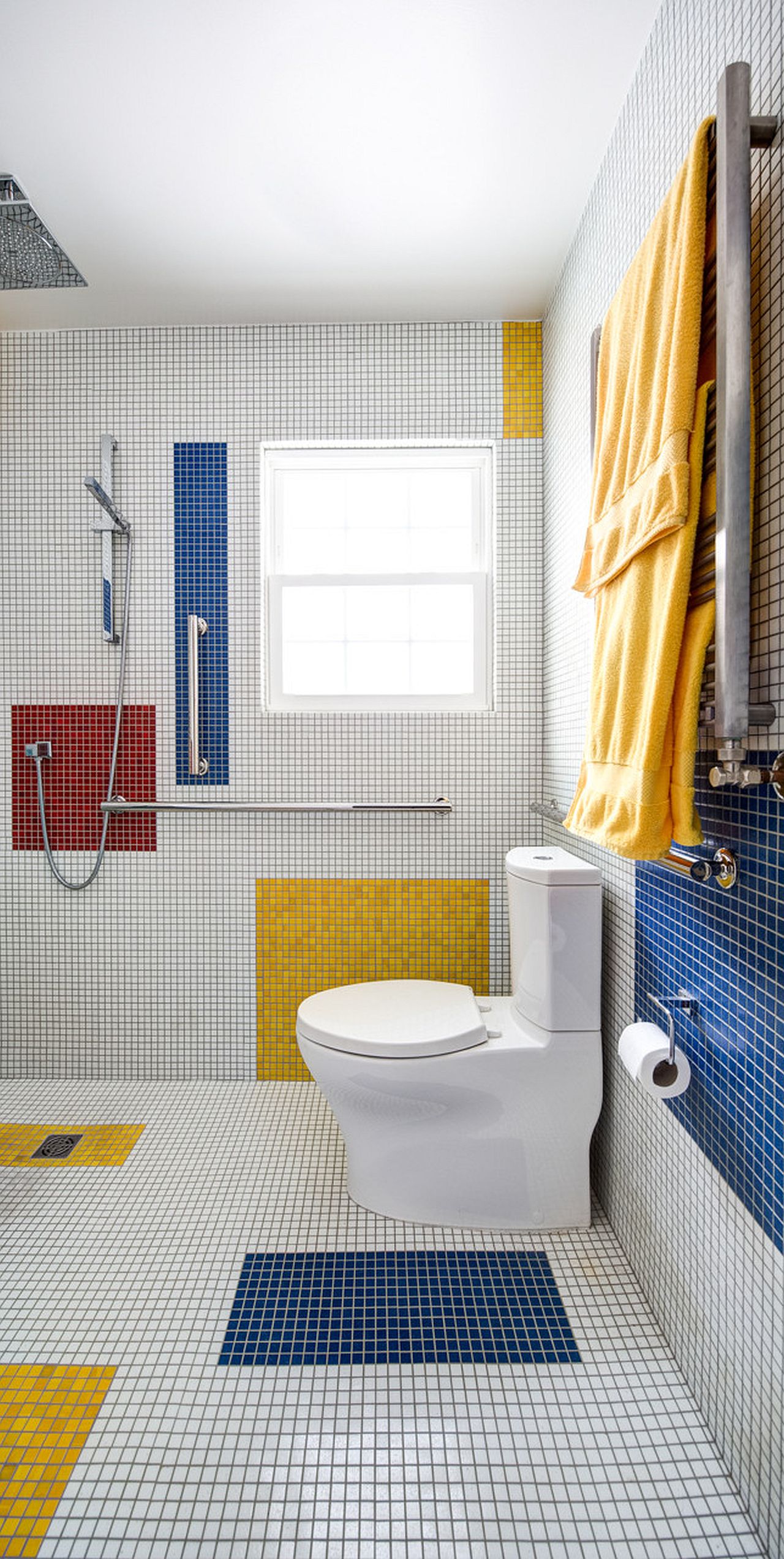 Also Read: Bathroom Fireplaces with Scintillating Style: A Fiery Design Trend
Gorgeous Green and Terracotta
Looking for ways in which you can give your bathroom a simple, aesthetic makeover? If hot bathroom colors are what you are after, then you need not look beyond the gorgeous greens and earthen beauty of terracotta. It is not very hard to notice the 'nature' connection with both these hues.
Greens in the bathroom fill it with color and brightness while terracotta ushers in warmth and class. You can pick one of the many shades from the two hues depending on the style and size of the bathroom.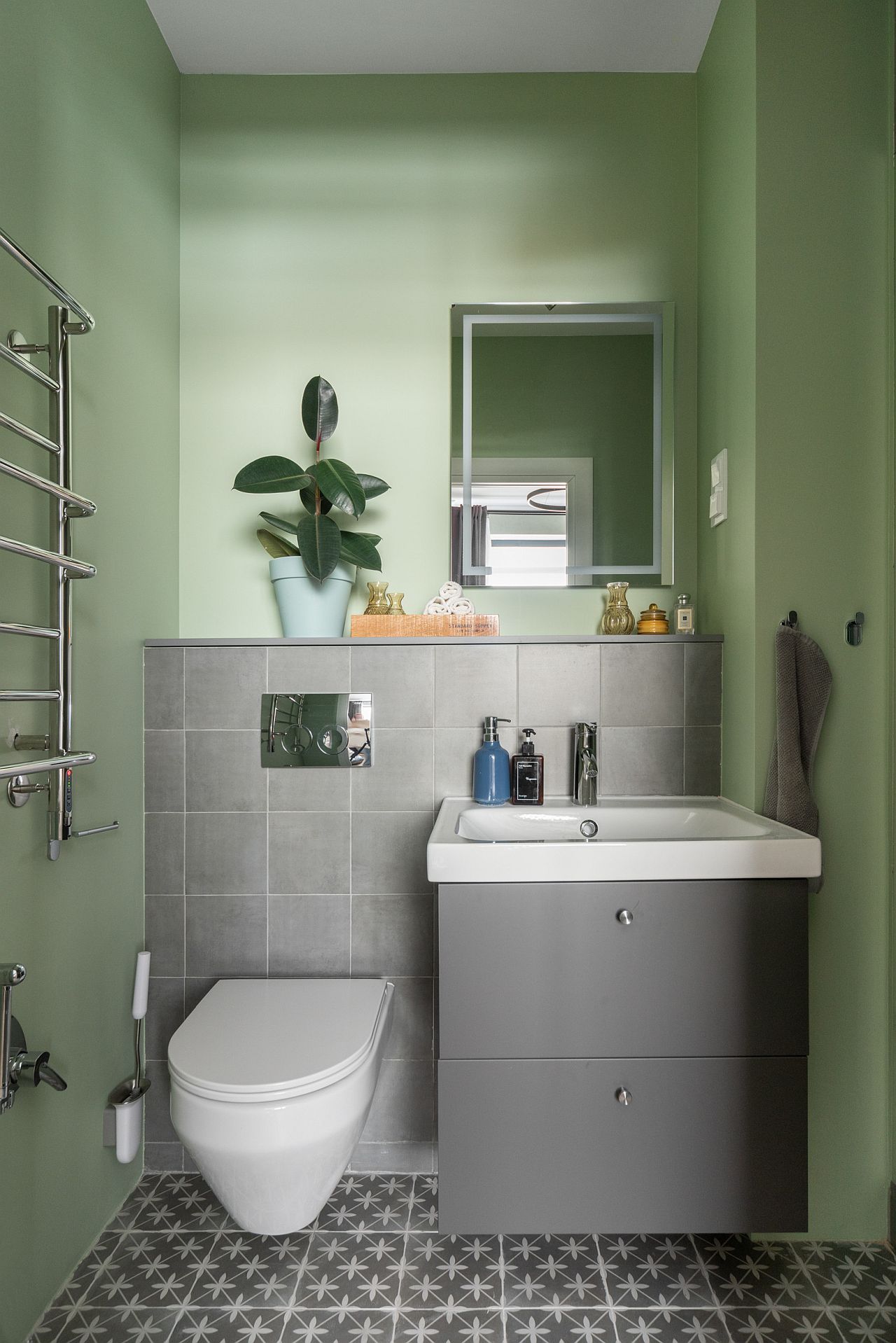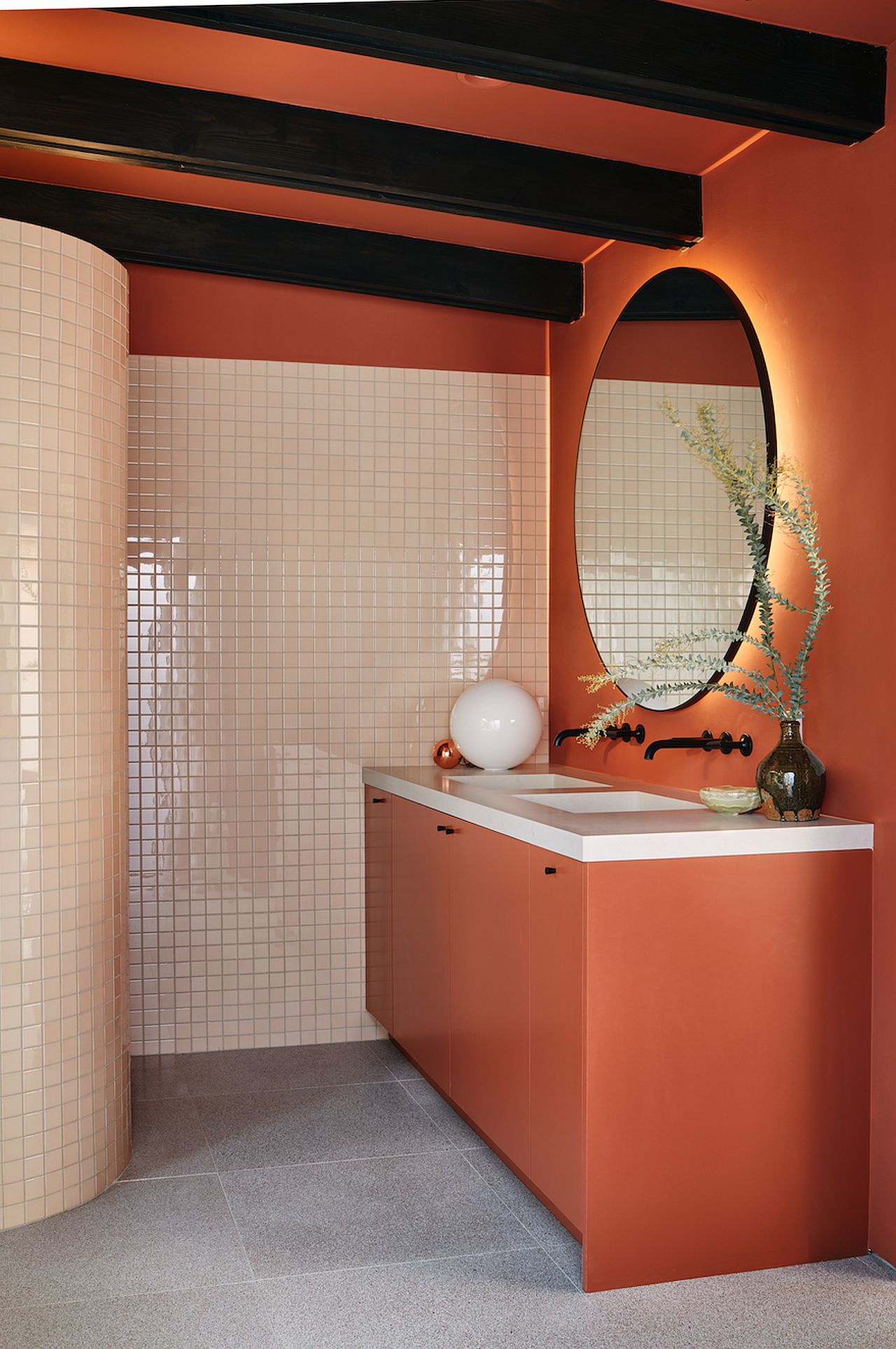 Magic of Wallpaper
In a tribute to the colorful '80s, wallpaper is making a grand comeback in bathrooms once again and 2022 is the year to give it a try. Instead of conventional wallpaper designs, think the floral and large patterns. Feel free to move away from the more 'contemporary wallpaper' trend in the last few years and try out more effervescent patterns.
Vinyl wallpaper works best in bathrooms as it is largely resistant to heat and moisture exposure. Make sure that your wallpapered bathroom walls are not too exposed to splashes and sprays despite their durable design.