Much like the fashion world, design and interior decorating trends are also cyclic. What you might deem as outdated and ungainly today surely resurfaces a few decades down the line as the 'hot new idea' transforming houses across the plant. What is unique here is the way in which decorating and interiors seem to resurface irrespective of technological changes shaping homes of tomorrow. And fitting perfectly into this 'modern timeless' niche is exposed brick walls. On the face of it, one would imagine that exposed brick walls and modern living rooms are at odds with one another. Yet, ingenious architects have shown that they are anything but contrarian!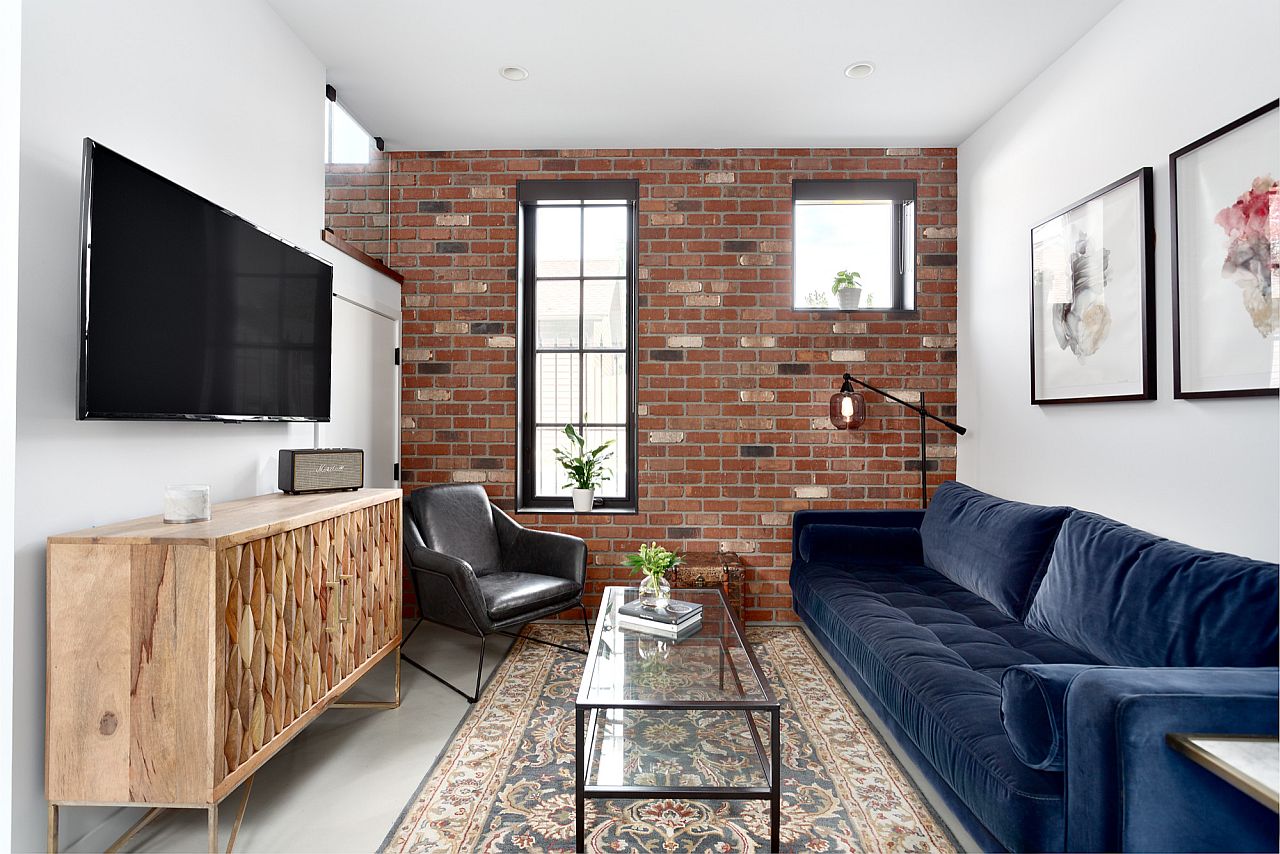 Beautiful brick walls are increasingly becoming a more and more common sight in homes over the last decade. From revamped industrial buildings and warehouse that have been adaptively reused to create contemporary homes, brick walls have been ushered into mainstream once again along with styles like industrial and rustic.
Fitting in with a wide range of styles and giving the modern living space an eye-catching focal point with textural and visual contrast. This is a look at some of the most gorgeous brick wall living rooms around along with ways in which you can embrace the idea and make it a part of your living area.
Modern Industrial Style Living Rooms
To start with, not every room is blessed with beautiful brick walls. Sure, a few of us might find aging brick walls behind those many layers of plaster than can be carefully peeled away. But for those who do not have this privilege, there is always the option of faux-brick walls or 3D wallpaper that mimics brick walls aesthetics to turn to.
Now, exposed brick walls are a product of rugged and practical industrial design and so they look bets in industrial style living rooms. But they also great for contemporary, modern and minimal spaces that need an accent wall full of character or in rooms with rustic, farmhouse or eclectic looks.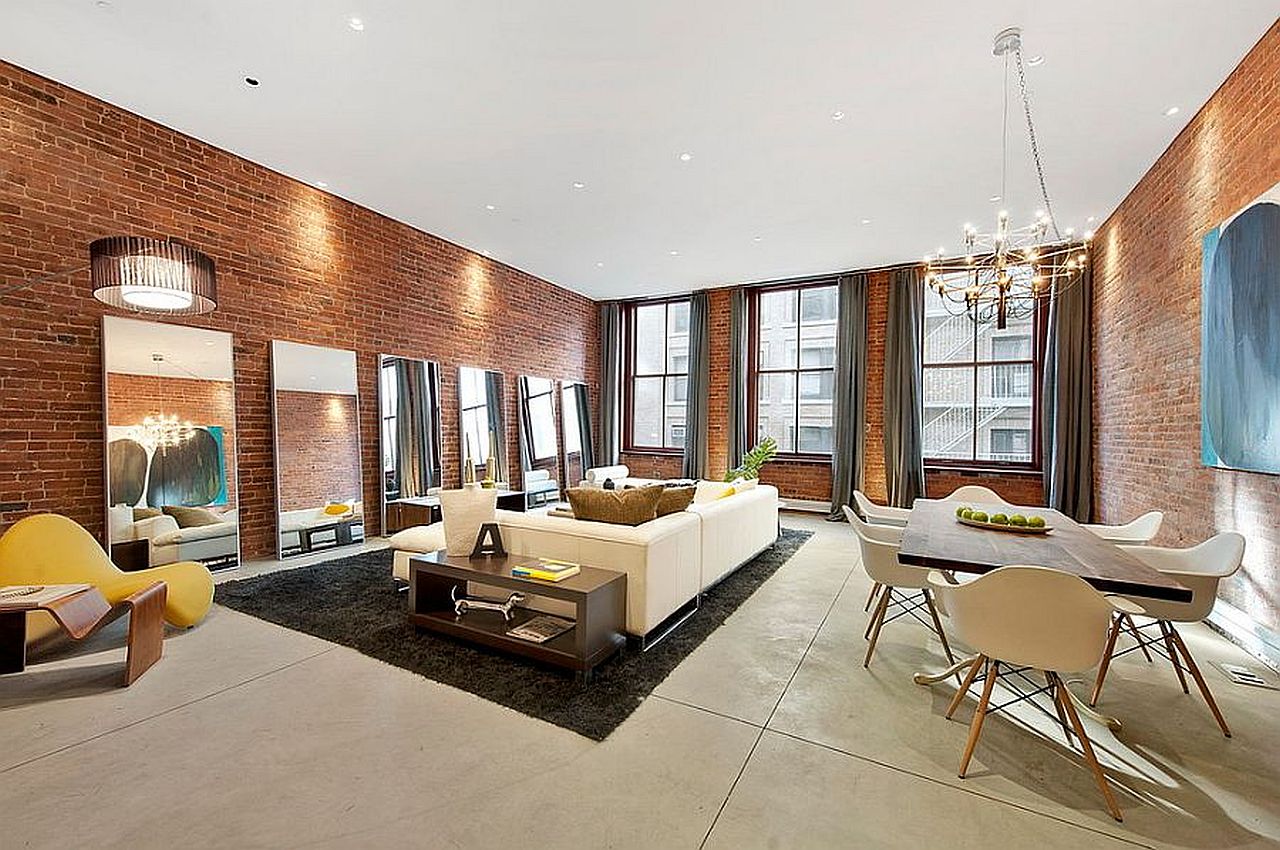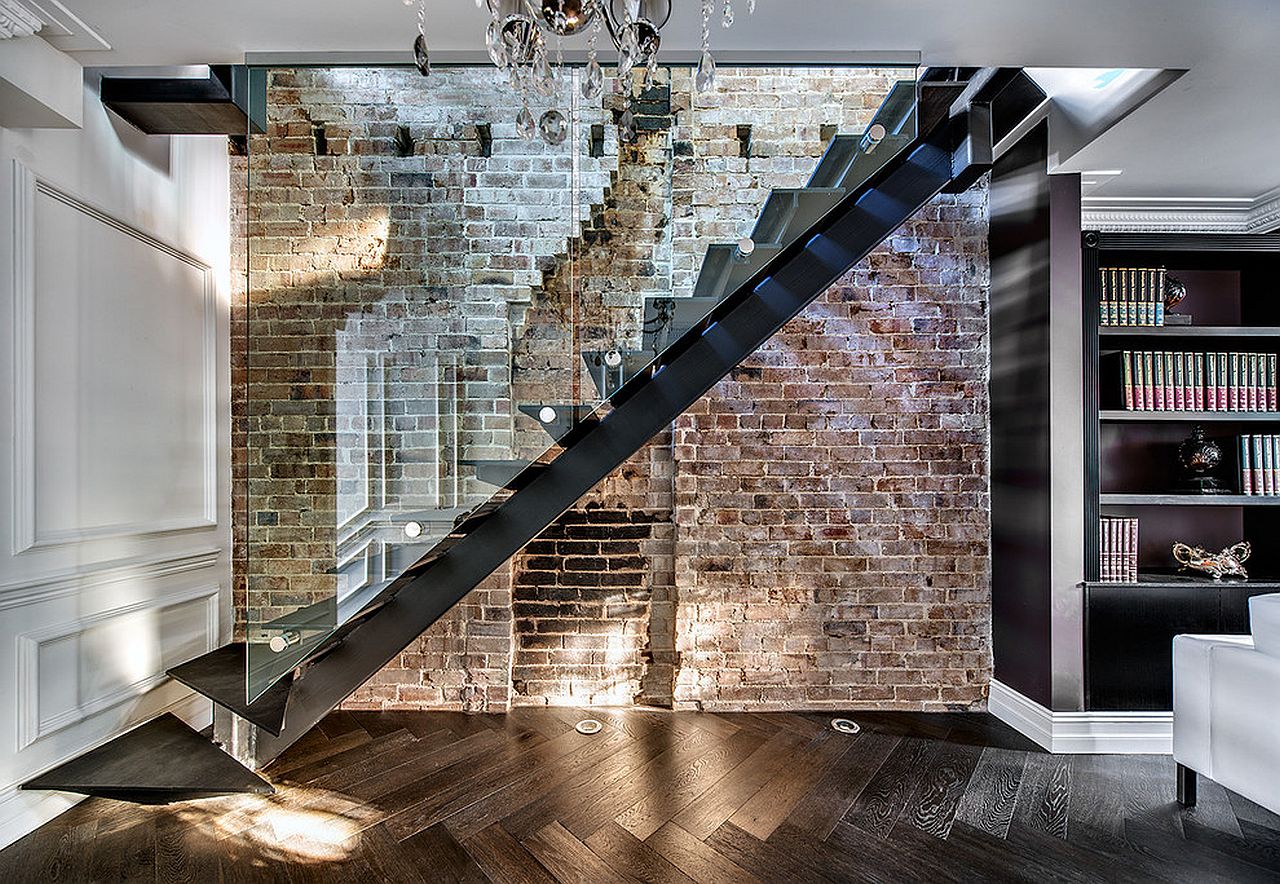 Not every living room with a brick wall looks great, if you clutter the room with too much pattern and use furniture that actually blocks the view of the lovely brick wall. Walls in white around the brick wall also help keep it focus and give the room a much needed bright and modern ambiance.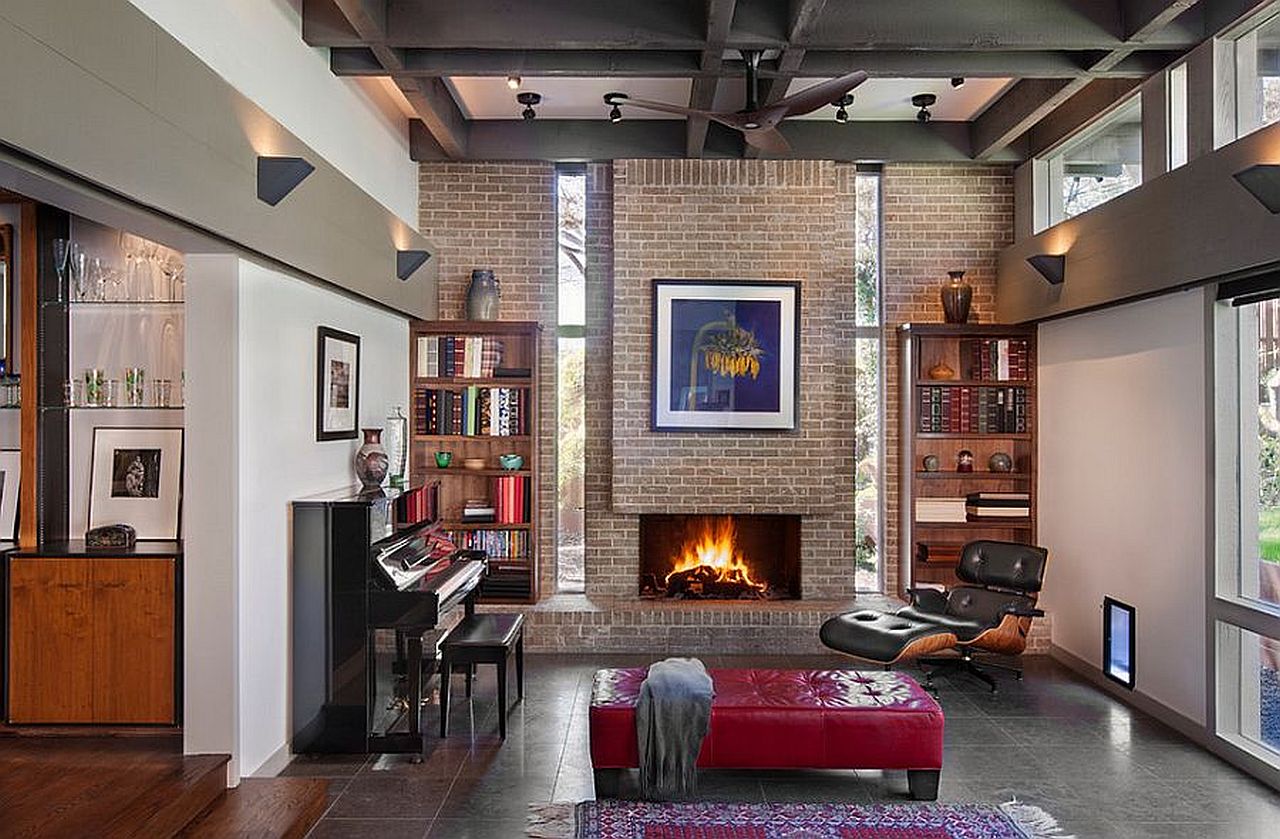 Also Read: Biophilic Design: A Simple Guide for Green Interior Design Trend
Whitewash, Paint and Torn-Down Brick Walls
The exposed brick wall in the living room need not always add that reddish-orange glint and those looking for something different can easily move past the more traditional take on the finish. Whitewashed brick walls are equally popular these days and they are great for styles like shabby chic, beach and coastal.
The whitewashed brick wall brings an air of unapologetic rustic-ness to the room without taking away from its modern color palette.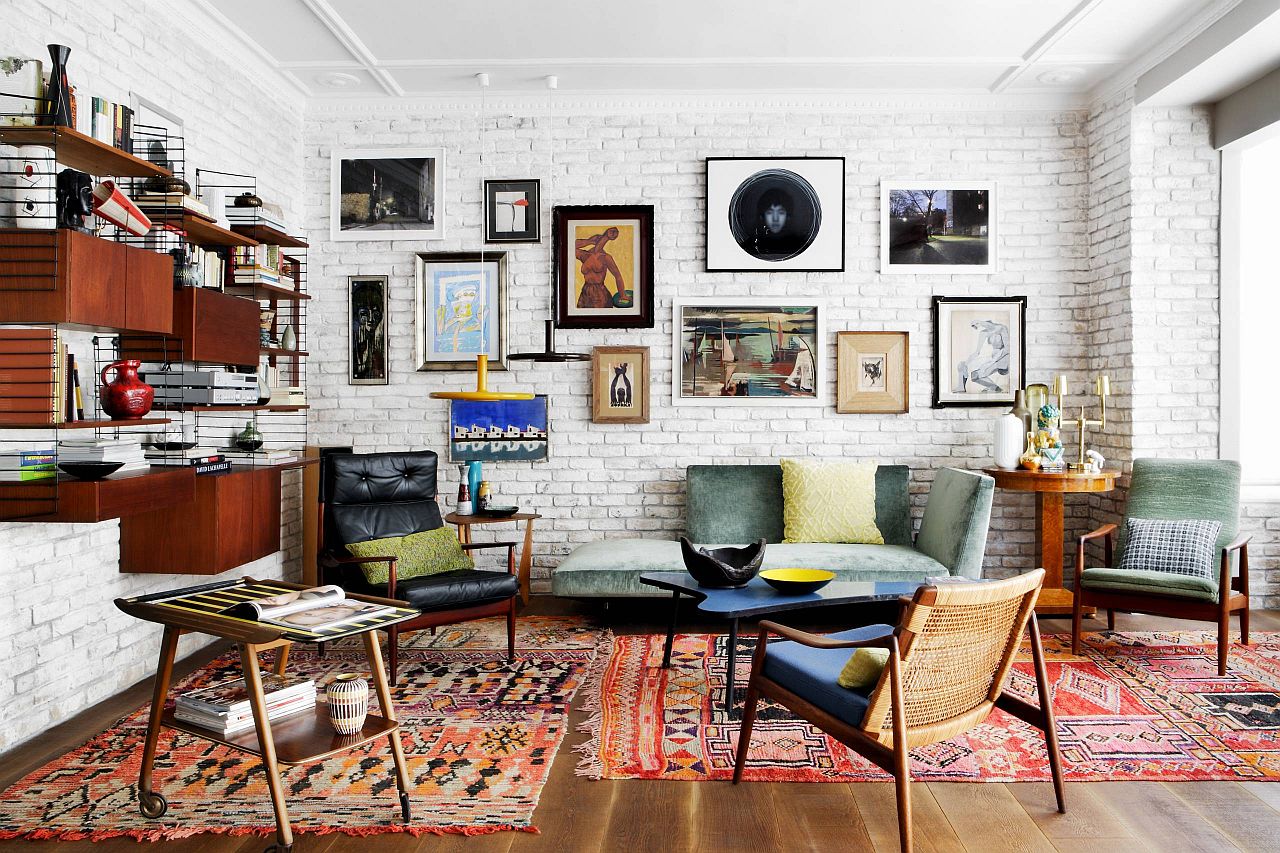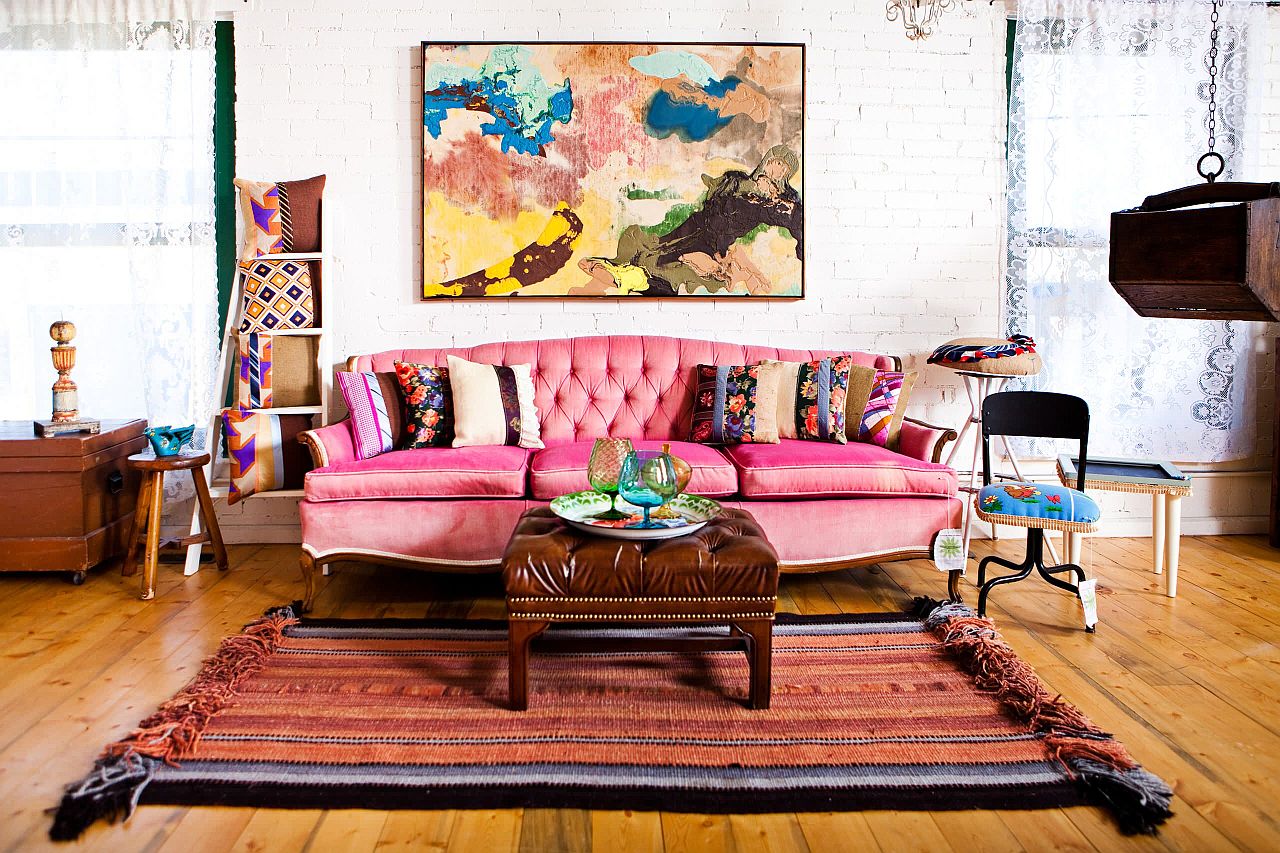 Move past the all-white look and you have brick walls that are painted in popular colors like gray for a living space that has textural and geometric contrast while staying within the more modern color scheme. This is a wall that is ideal for contemporary, minimal and modern living room with colors like black for the wall ushering in a more sophisticated look suited for the bachelor pad.
Then there is the torn-down brick wall aesthetic that is easily created using an exposed brick wall section and plastered walls meeting one another in an edgy, random manner.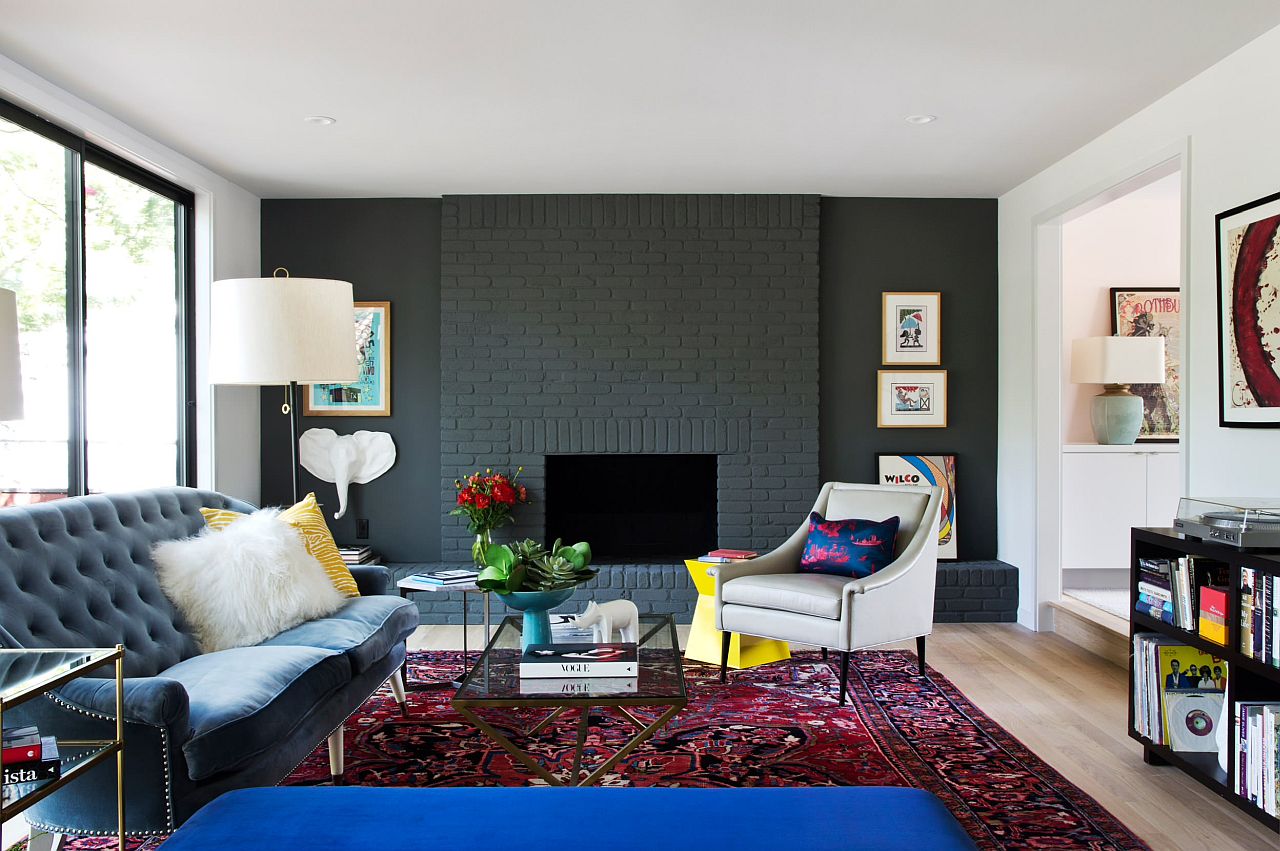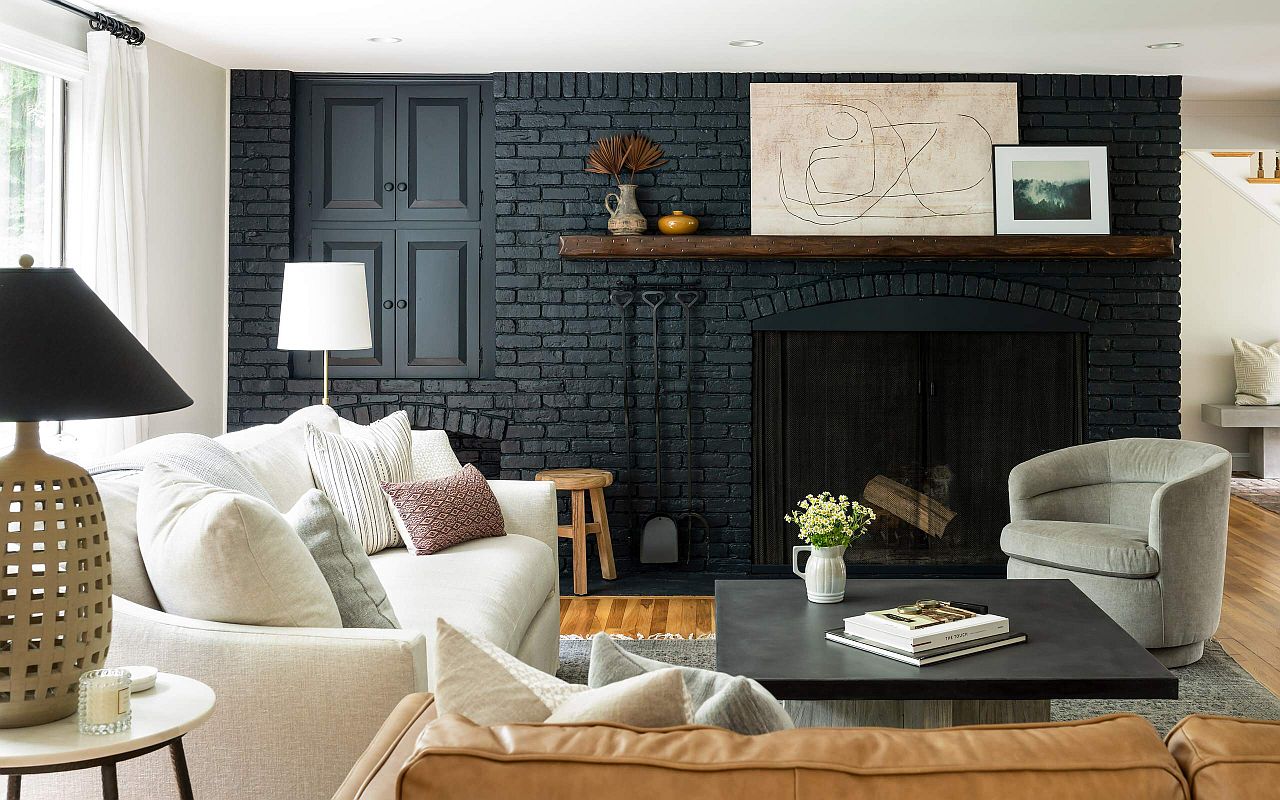 Brick Wall in Small Living Room
It goes unsaid that in the living room with exposed brick walls, the feature adds contrast to an otherwise polished space with contemporary finishes. And this works equally well in the small modern living room with an exposed brick feature wall. With too much going on in the small room, it is easy to get overwhelmed and to end up with clutter.
Take the easier road here with a living space that adopts Scandinavian style and is inspired by Nordic design principles. This frees up space for wall art and family photographs on the brick wall that eventually end up stealing the spotlight in the limited area.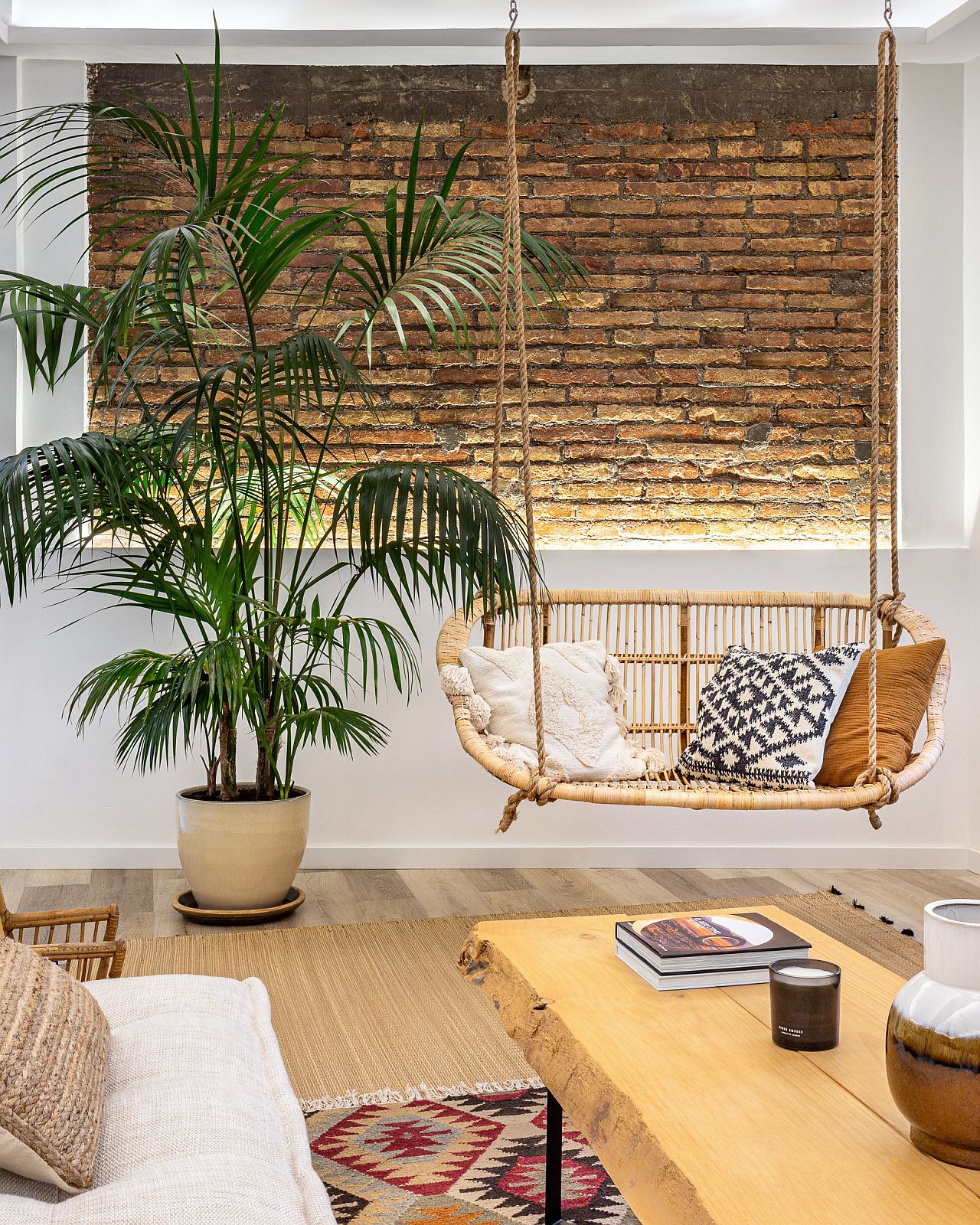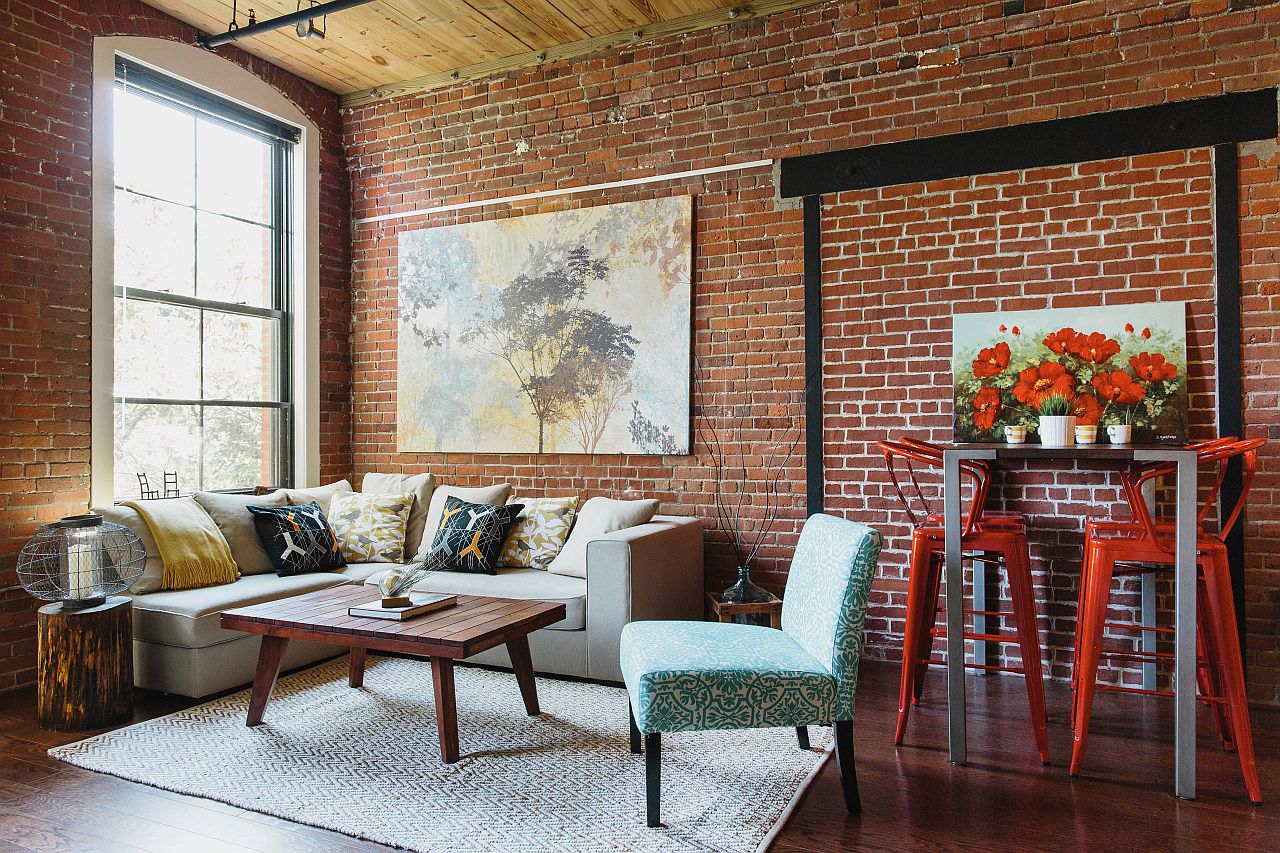 How to Care for Exposed Brick Walls
Is it great to have a beaming exposed brick wall in the living room that grabs attention and is a great conversation starter? Very much so. But this beautiful wall needs a bit more care than you regular wall draped in plaster as bricks are porous, absorb moisture easily and can hot mold over time, if unattended.
The best and easiest solution is to cover the exposed brick wall with a sealant that keeps away wetness, gives it a brighter look and also creates a healthier interior. This also keeps your brick all intact longer as you switch between styles and trends.