Mother nature offers plenty of great gifts that are often overlooked in the name of modernity. One of the easiest and eye-catching ways to create a healthier and happier home is by giving it a greener tinge. The last few years have seen homeowners and designers embrace indoor plants more gleefully than at any time in the past. The idea is to combine biophilic design with polished contemporary touches and smart functionality for a dream home. But 'going green' has benefits that venture way beyond mere aesthetics.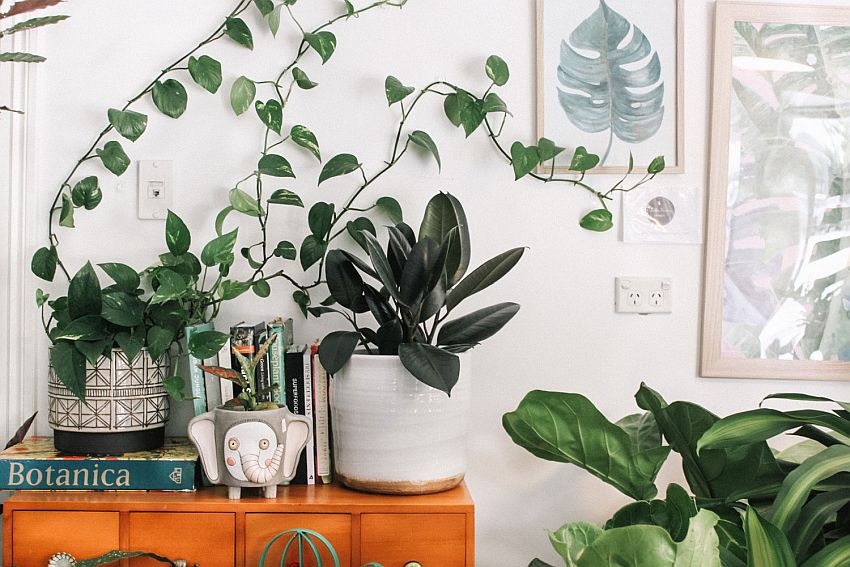 In big cities, clean air is a privilege of sorts; one that many of us end up spending a fortune on by turning to devices like air purifiers. Instead, a few indoor plants can do a far more efficient job while also giving your space a gorgeous new vibe, be it in the living area, bedroom, or balcony.
Here we have compiled a list of 10 best air-purifying indoor plants out there that also offer something unique in terms of visual appeal. From those that work well in the tropical heat to ones that need minimum maintenance, here is your starting guide to the best air-purifying indoor plants.
Snake Plant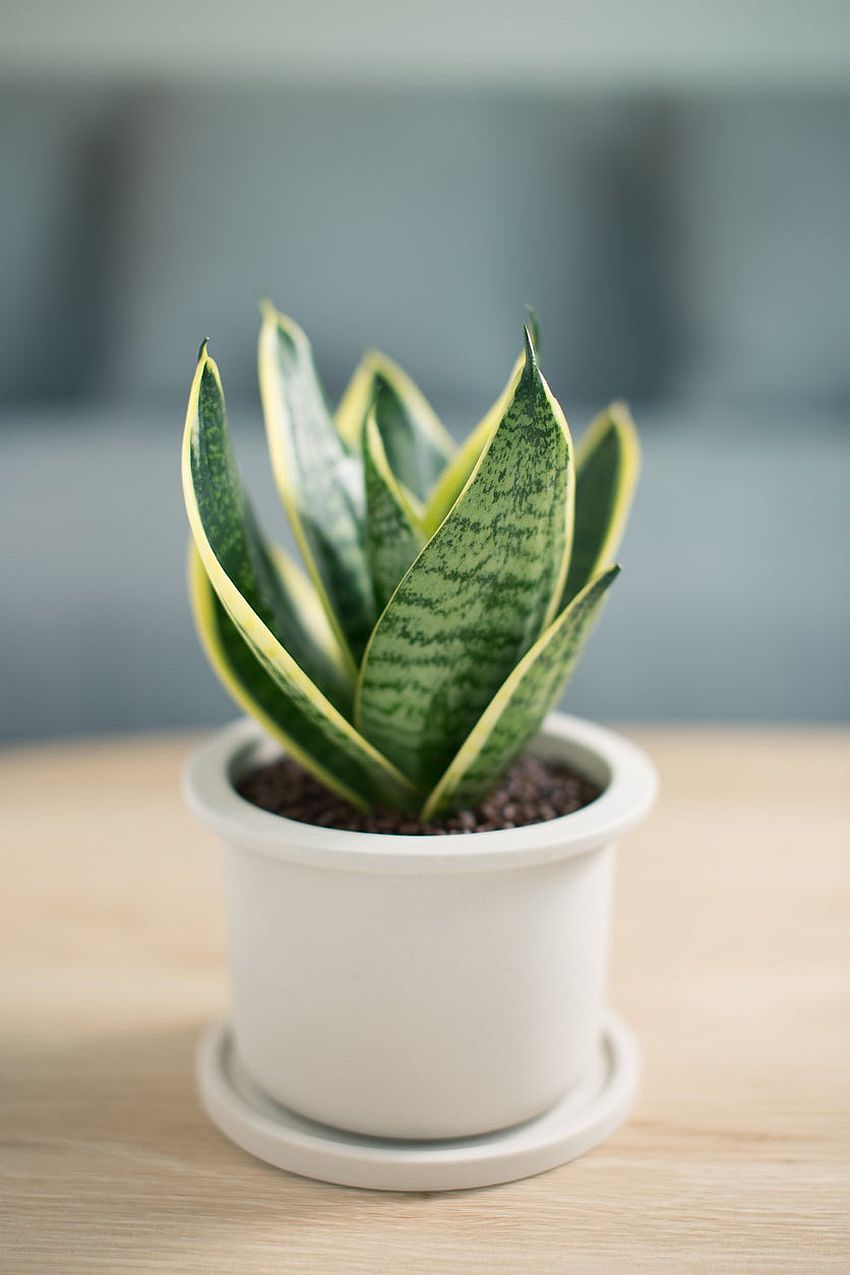 Eye-catching, easy to maintain, and one of the most popular indoor plants across the globe, the Snake plant survives with little care and does not need regular watering. It is one of those special plants that easily fits on the window sill and survives best with constant sunlight; even if it is not direct. It cleans the room of toxins like benzene, formaldehyde, and toluene. Also known as Mother-In-Law's Tongue, this is one of the best choices for those starting out with indoor gardening.
Palm Trees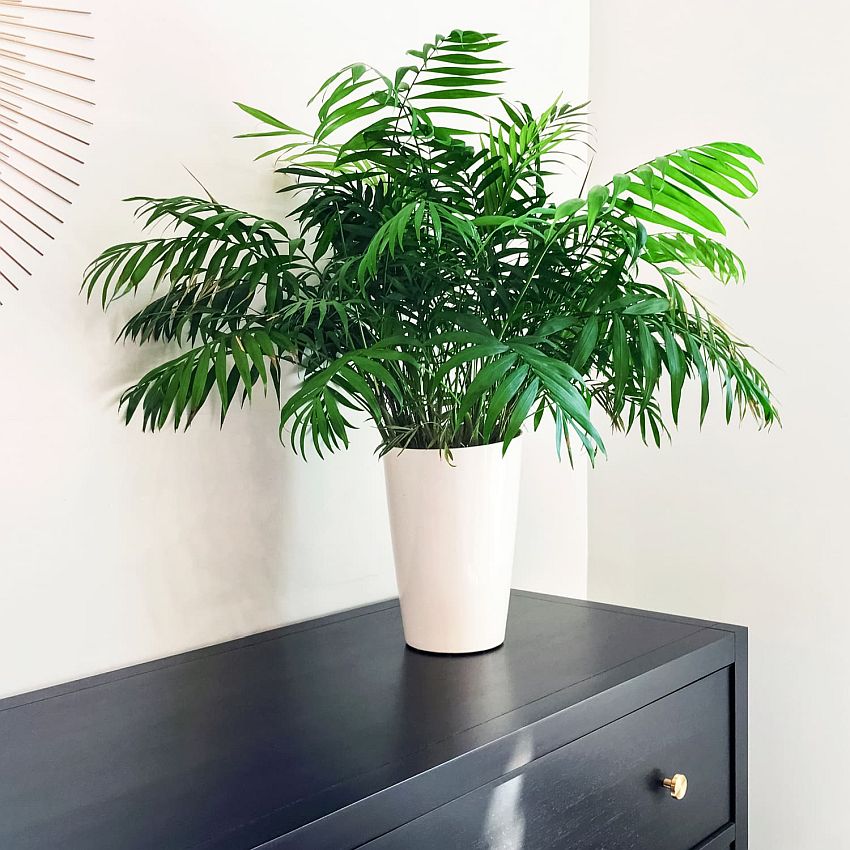 There are plenty of varieties when it comes to palm trees that flourish indoors and you are safe with any of the choices if you want a fresher and greener interior. Areca Palm feels grand and inviting and is best suited for the living room or the entrance, where filtered sunlight and constant watering help it flourish. Broadleaf lady palms, on the other hand, will feel right at home in the humid conditions of your bathroom.
Peace Lily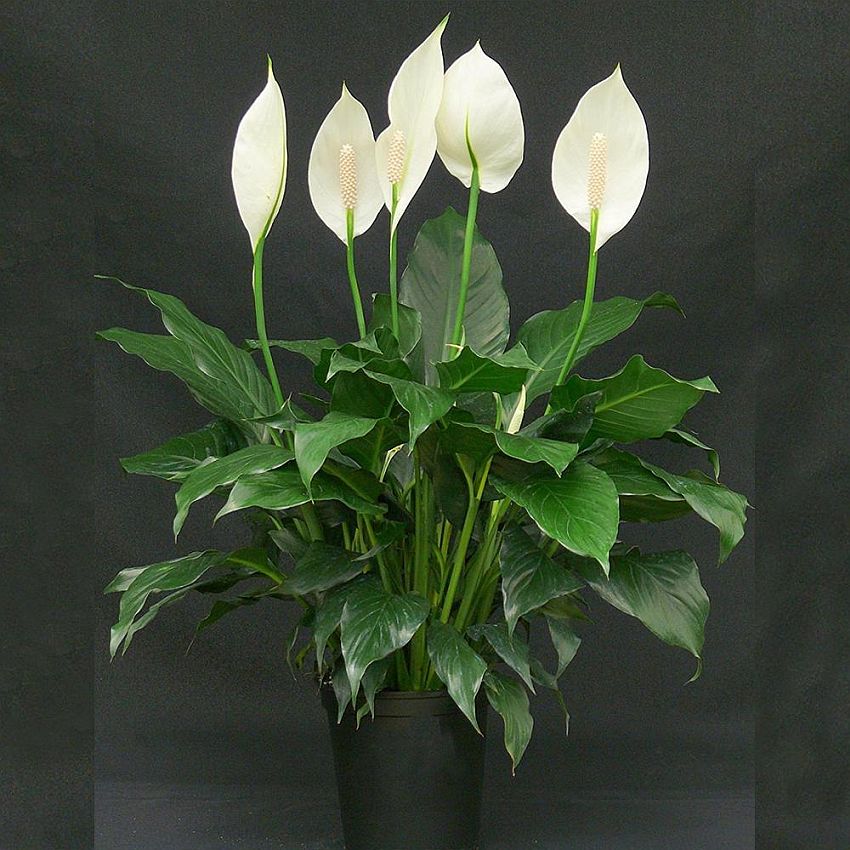 Peace Lily is one of the more preferred indoor plants across various cultures and even with its leaves being poisonous to pets, it still is a big favorite among homeowners. Its unassuming white flower is also perfect for contemporary and modern interiors where it neatly fits in with every style and space. Purifying air while adding aesthetic charm to the home office or living space, peace lily does take a little extra care and constant watering.
Aloe Vera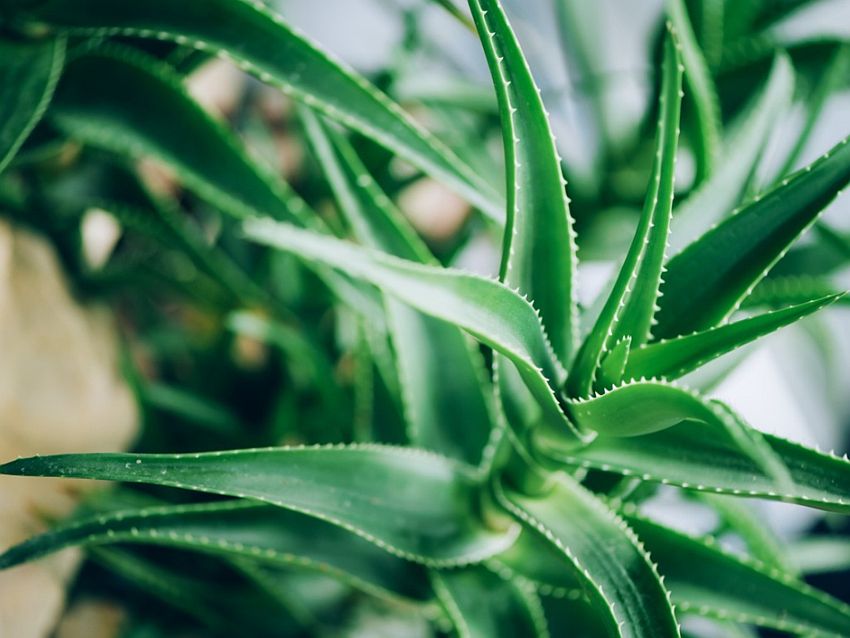 If there is one indoor plant that has gained acceptance all across the globe, it is aloe vera. Beyond its air-purifying expertise, the plant also has various medicinal benefits that have made it a hit among the beauty-conscious folk! Also, it can easily help in soothing a burn or rash and you do not need to water it on a regular basis. Sunny and dry weather conditions do not hamper the growth of this tropical plant.
5. Money Plant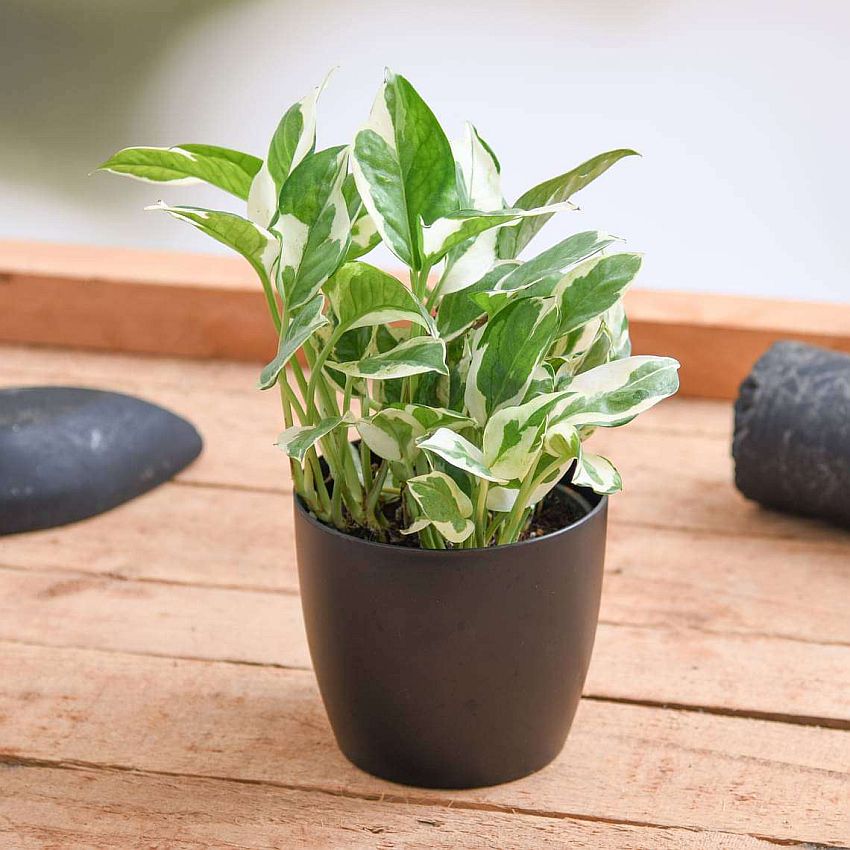 A plant that combines good looks with clean air – what more could you ask for! Even if you are not all that superstitious, it is still well worth bringing home a money plant or two. These small and adaptable plants are perfect for any type of interior and rid your home of elements like benzene, formaldehyde, and carbon monoxide.
Also Read: Indoor Vertical Garden Ideas, Benefits and Things to Keep in Mind
Rubber Plant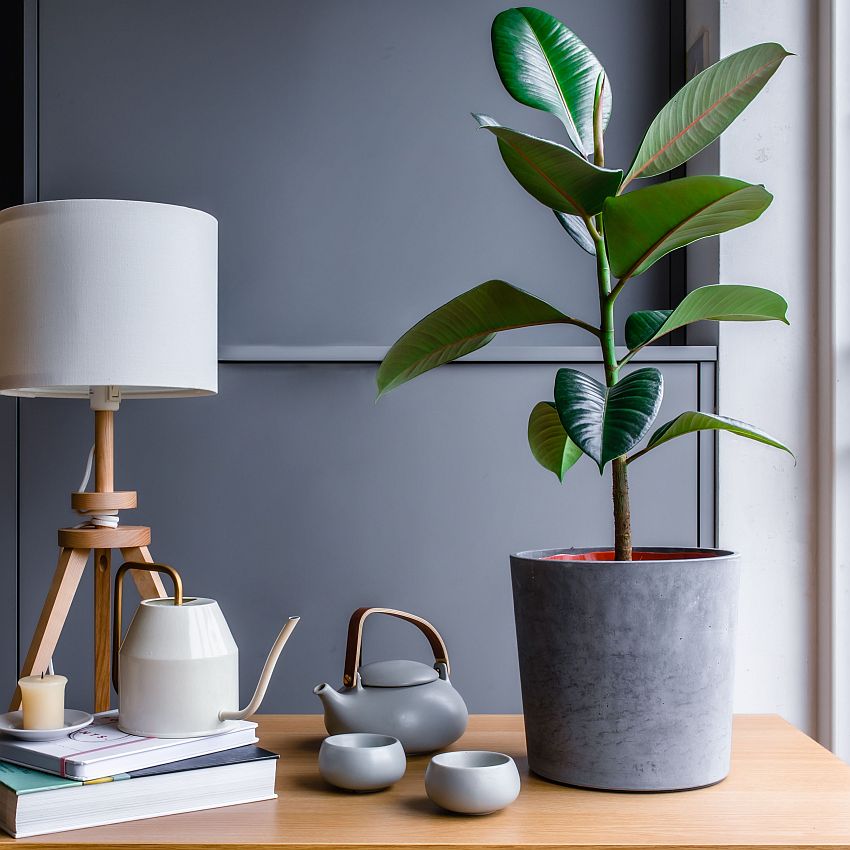 This might seem like an unusual choice, but the rubber plant is pretty capable of cleaning up the indoor atmosphere in an effective manner, and it does so without being too demanding on you. For those who might have to head out every so often, the rubber plant is an ideal choice because of its low water requirement. Yes, it can eventually grow into a tall 8- or 9-feet-long tree, but till then, it looks great indoors!
Chrysanthemum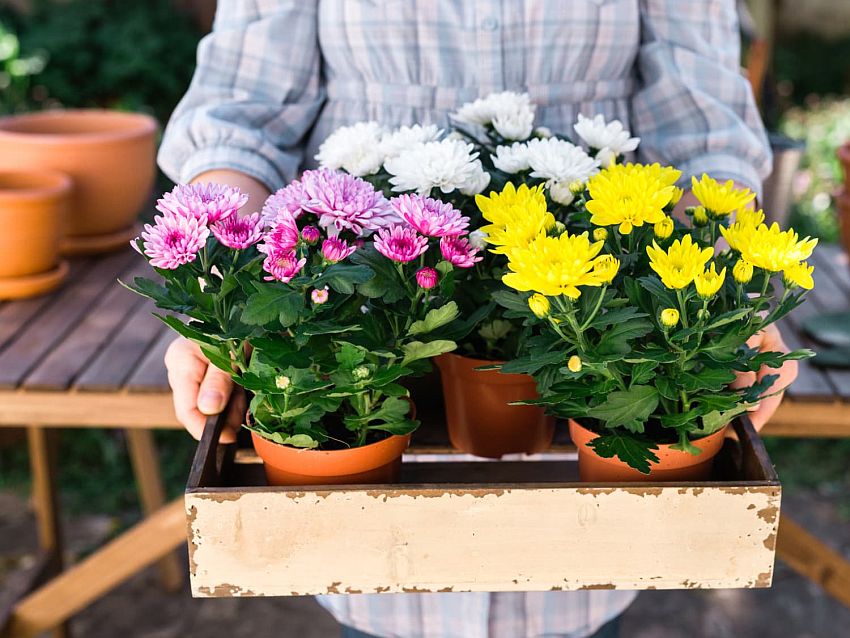 They might not be as efficient as some of the larger indoor plants but Chrysanthemums can remove toxins from the air and improve indoor air quality to a very large extent. From removing ammonia, benzene, and other organic toxins to adding color and beauty with their brilliant bloom, these little flowering plants do it all!
Weeping Fig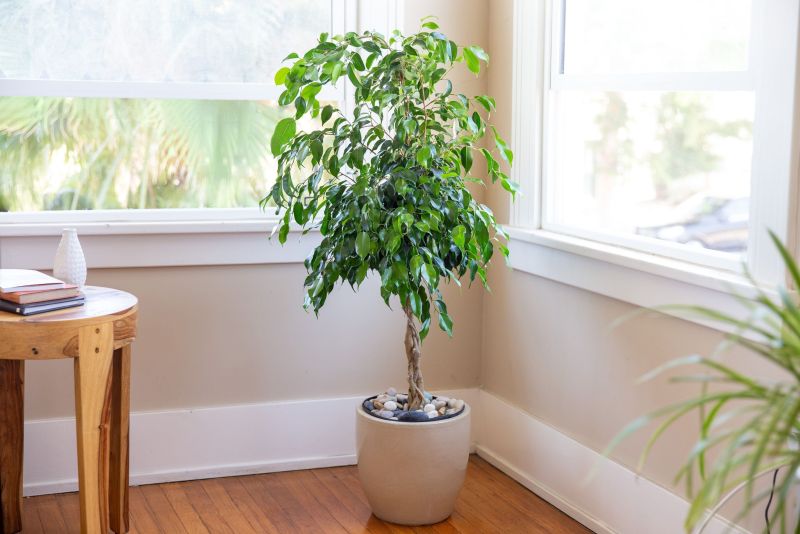 Unlike many other plants on the list, the weeping fig is a touch more demanding and has been that way for centuries now! The plant has been a part of many homes and with the right care, it can be an absolute showstopper. Great for the bright living room, balconies, and entrances, this is a plant that will keep you busy.
Spider Plant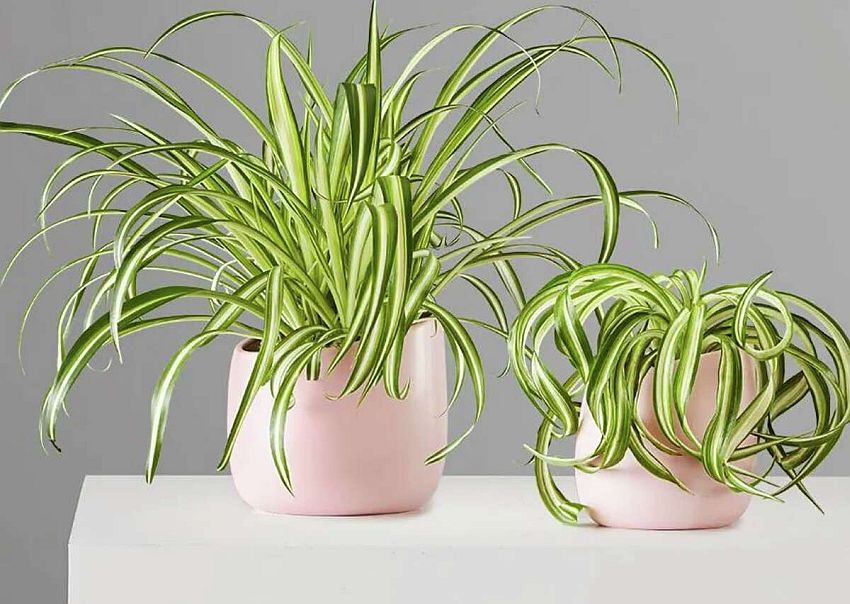 As an indoor plant, the Spider Plant seems to have more than just one life. Despite pretty poor care, the plant can seemingly comeback to life even after you feel it has all but gone away! Spider plants are great for us lazy folk who do not keep up with watering schedules and care instructions. And yes, like every other plant on this list, it rids your home of toxins in the air which include carbon dioxide and carbon monoxide.
Flamingo Lily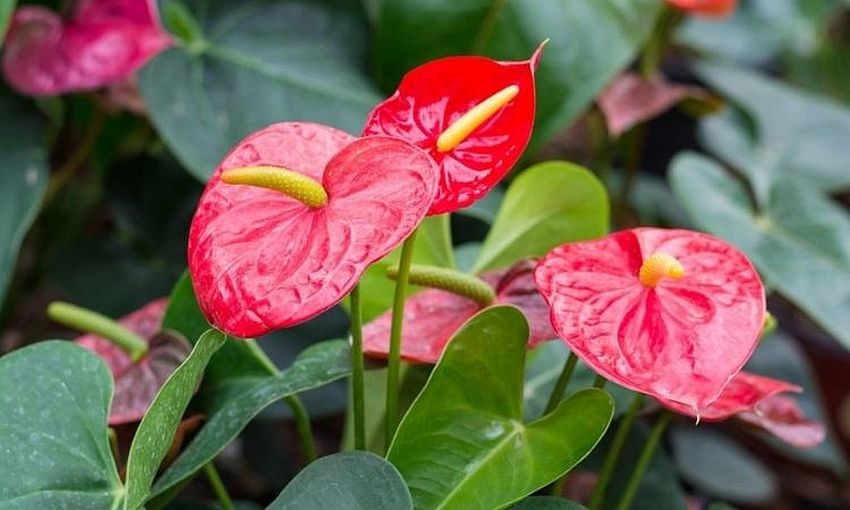 Flamingo Lily is a much less common indoor plant that makes for a grand visual statement with its dark green leaves and striking red flowers. A native plant to South America, humid conditions and ample sunlight are perfect for its growth. Another plant that gets rid of airborne pollutants like toluene, benzene along with carbon monoxide, it is perfect for your living space.